OK, as promised, I'm finally posting some of my Reno pix. We had such a great time. The sidetrip to Lake Tahoe was amazing, and probably even better since it snowed (now that I live where we don't see a lot of snow and never need to shovel, I kind of like snow). We got to watch the snow fall outside on our first night there, and then waited until the day after that to attempt the drive up one side of the mountain and down the other. Roads were perfectly fine, but I'm still glad we rented the Jeep Grand Cherokee Laredo because that thing was sweet to drive. There are a couple different ways to go to Tahoe from Reno, and we took the Mt. Rose Highway/Route 431 path because of the promise of panoramic views. We were not disappointed. We drove counter-clockwise around the loop, so that's the order that the Tahoe pictures are in. I should also mention that on the way we found an In-N-Out Burger (Tom was excited because they used to have those back home), and it was really one of the best burgers I've had in a long time. Of course, since there is a Sonic in Reno, we had to stop there on the way back from Tahoe (another Tom fave from back home). Footlong chili cheese coney dogs and chili cheese tots rock! The rest of the trip was also a feast with lots of prime rib under $10.00 and the Awful Awful Burger at The Nugget - definitely lived up to its reputation...

OK, on with the pictures...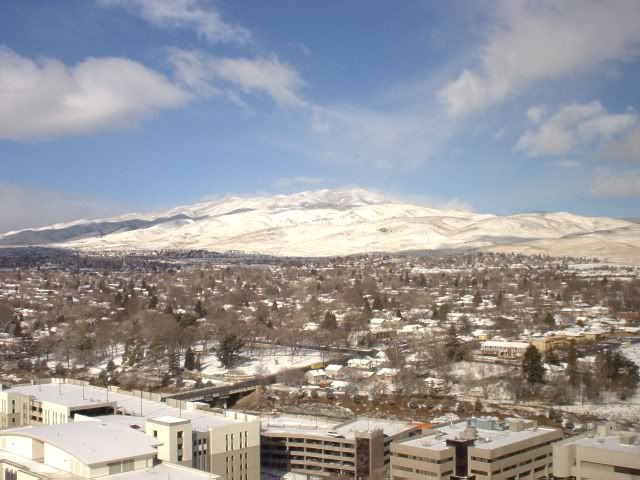 The morning after we arrived, the snow was still there, and we had this view from our close to the top room.
Starting the drive to Tahoe inside the Jeep I fell in love with. Gorgeous views!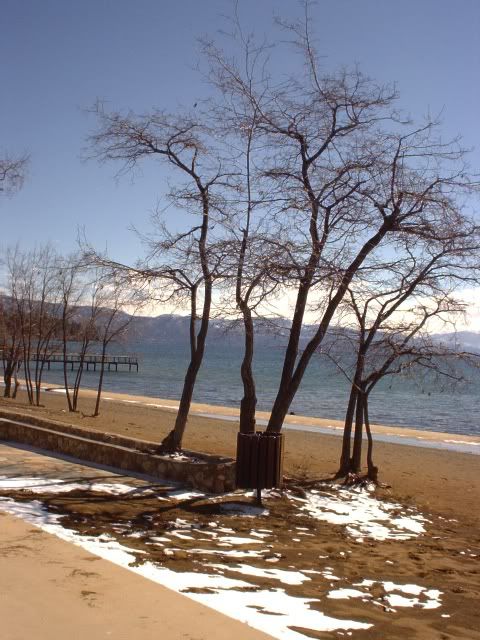 Somewhere on the west side of the loop around Lake Tahoe.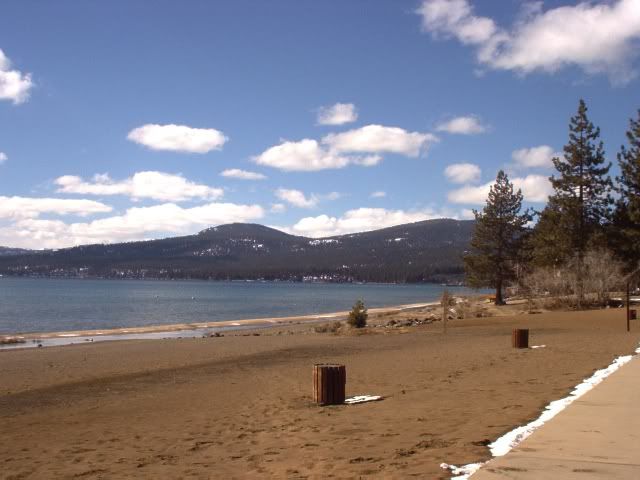 Same place again - not sure which town.
Still making our way around the west side of the loop.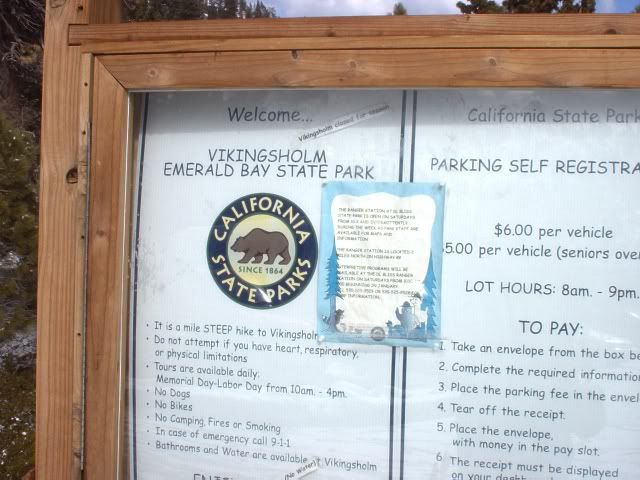 Emerald Bay - gorgeous place to get out and take some pix. We took a bunch, so I'm posting a few.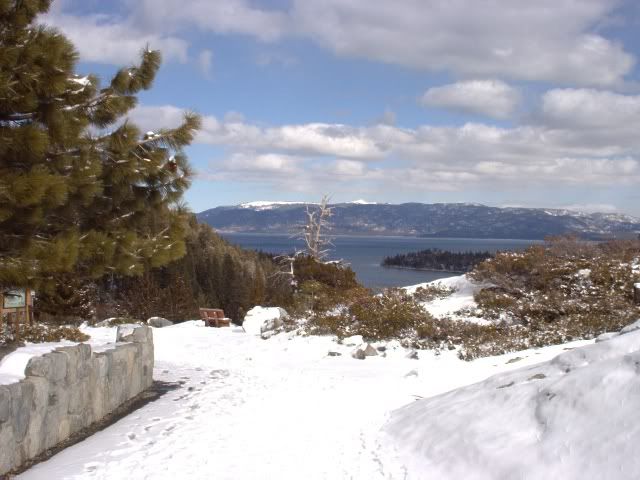 More from Emerald Bay.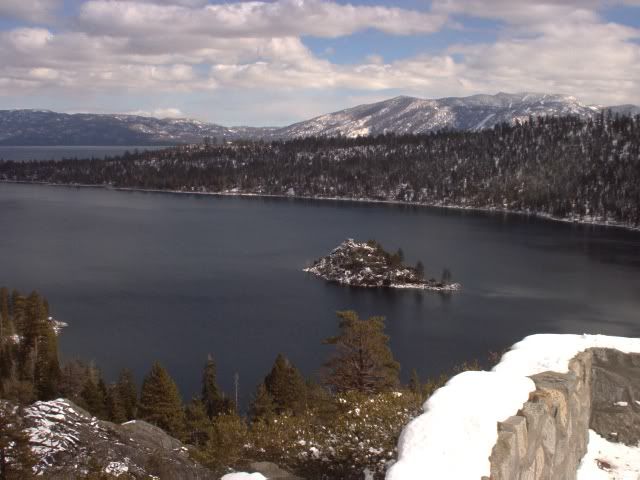 You guessed it, still at Emerald Bay.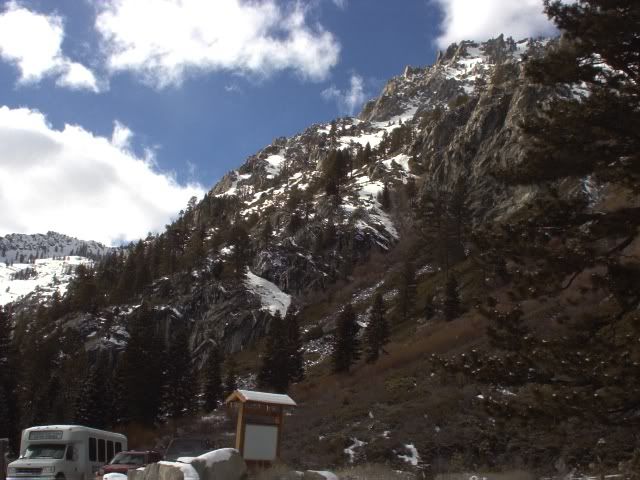 Emerald Bay again.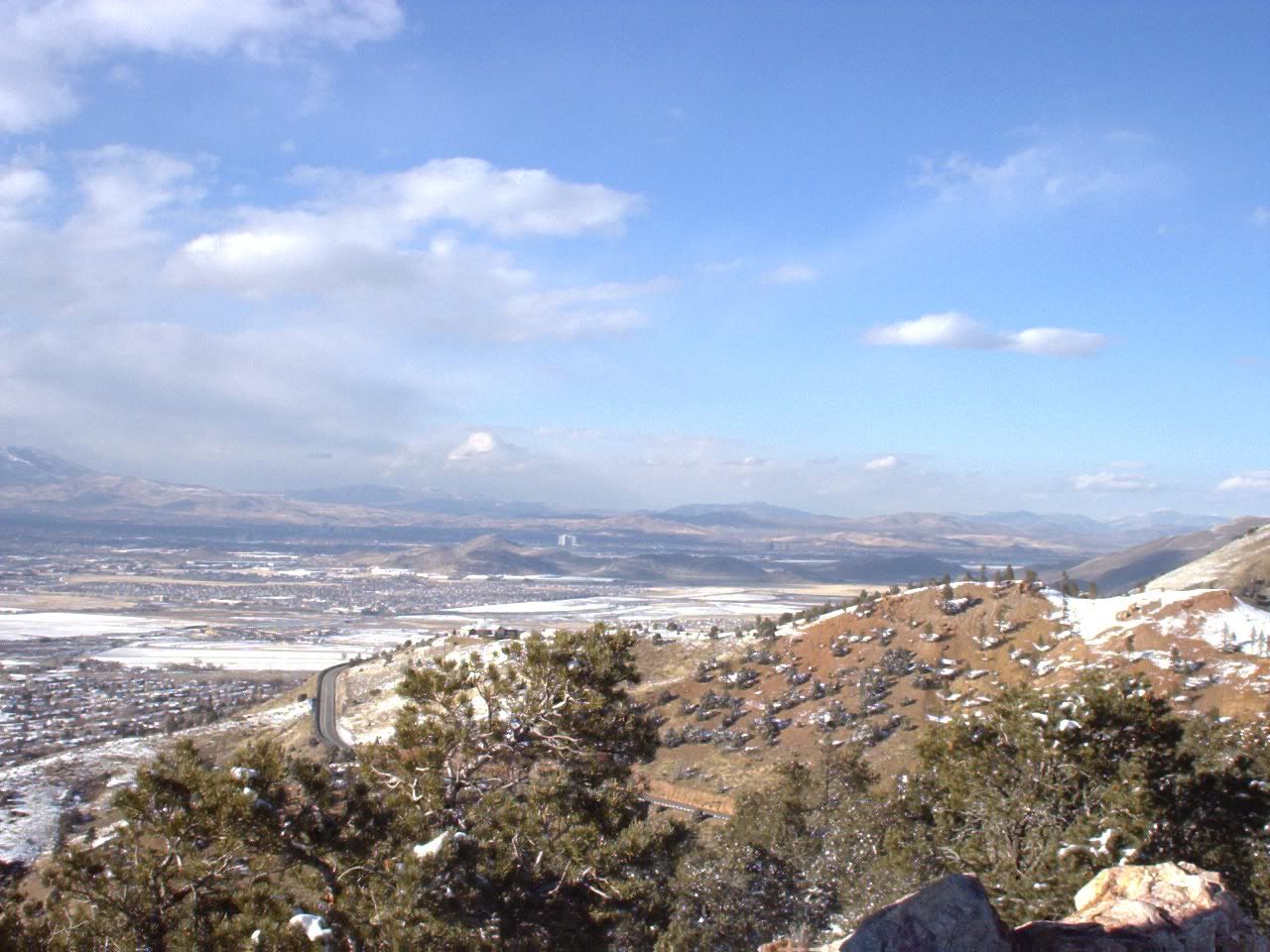 After Lake Tahoe, we headed the other direction up to Virginia City. It was awesome to be able to get that view of Reno from higher up. Coming back down got a little scary as some guy started tailgating and tormenting me which is no fun in an expensive rental flying downhill on a curvy road. That part sucked.
Virginia City was really quaint and cool.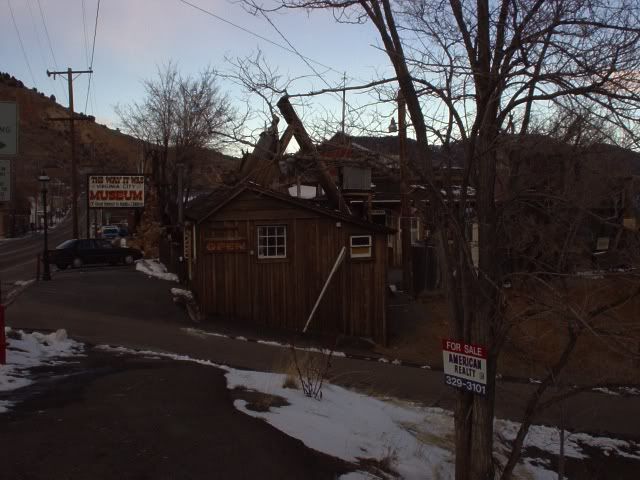 More Virginia City.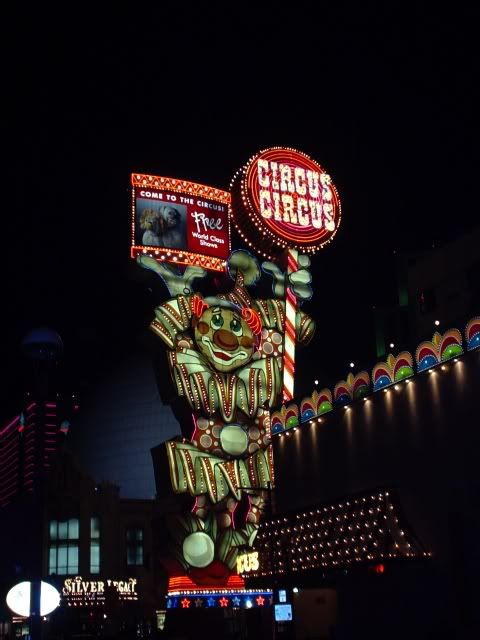 Back to our "home" in Reno for more gambling.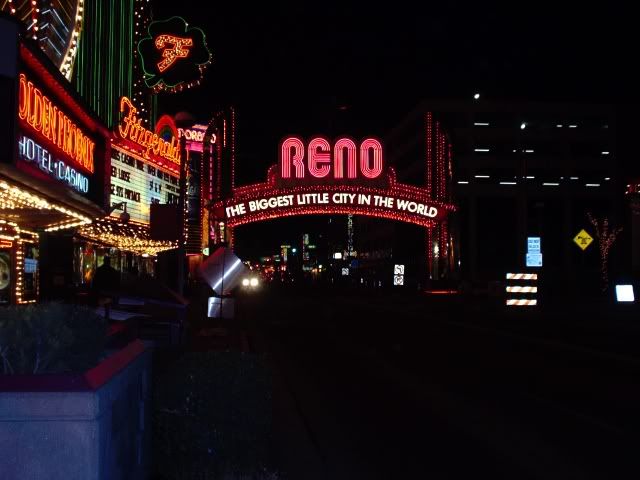 This was actually the day before our Tahoe sidetrip, but here's the famous Reno sign.
The Nugget - home of the Awful Awful Burger that is awfully damn good! As promised, there is a little hole in the wall diner in the back of the casino, and it's nothing fancy, but the burger was delicious! As some additional entertainment, we got to listen to a pimp complain about one of his "girls" and something about money.