Sunday means
Weekly Winners
, thanks to
Lotus
for this whole cool thing.
Click for larger images (because they do look better full-sized) or take a peek at the entire album at once and/or watch as a slideshow
at this link
.
It's been an *incredibly* long week, but I took pictures ;)

My week began leaving Chicago last Sunday, going through my favorite part of O'Hare Airport. It was wonderful seeing my dad before
the
big
surgery
, and it's wonderful that his recovery seems to be going well, even if I can't still be there (thankfully the rest of my family is, though!).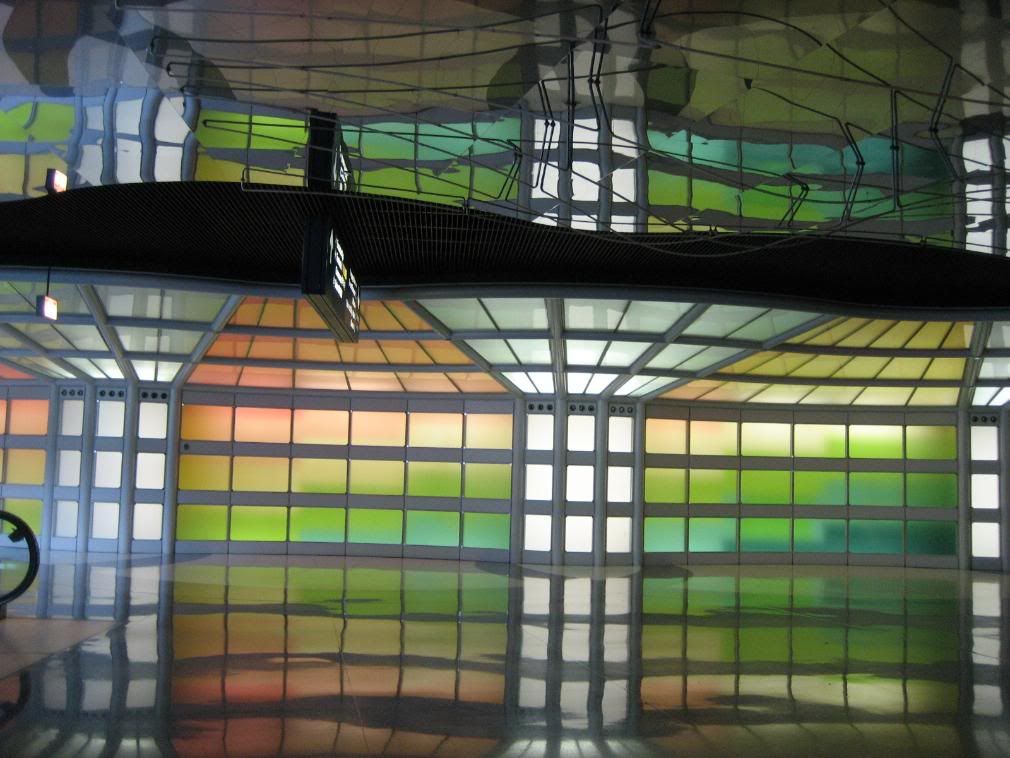 Then I
already shared
shots upon arrival in Portland last Sunday. And Pho at our favorite place on Monday one last time before "the apartness."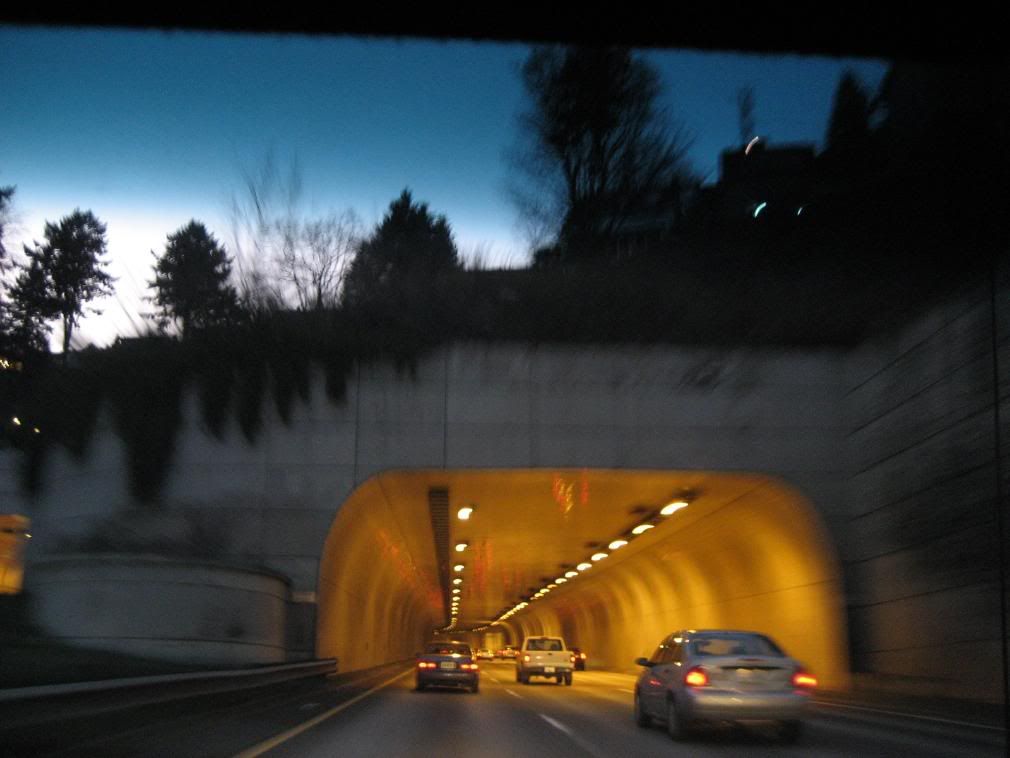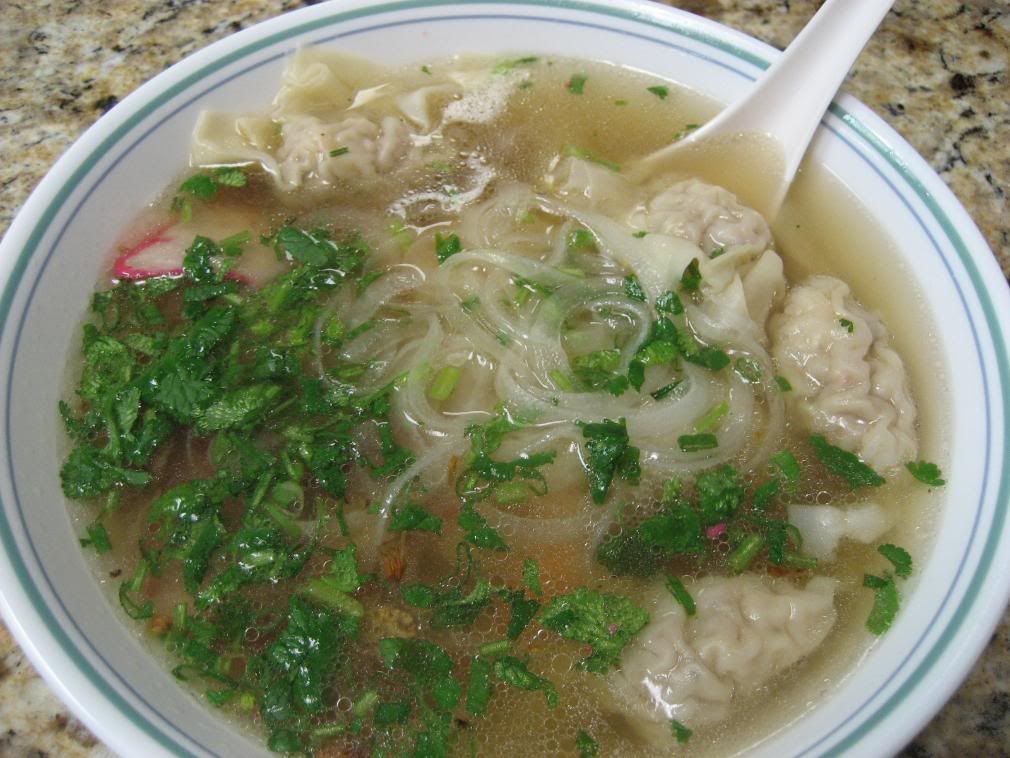 I spent much of the rest of the week cooking for my man, so that he'll go with a full tummy and knowing he's pretty darn special to me. I made things like
Denny's-Style French Toast
(the best French toast in the world, if you add almond extract and nutmeg and mix it all in the blender),
Crockpot Chicken and Dumplings
(comfort food made so stinkin' easy) and these yummy but healthier version
Oven-Fried Chicken Chimichangas
(green salsa rocks):
Then I broke out the big guns with this little menu for the tearful weekend (the recipe numbers correspond with those on
RecipeZaar.com
, but the sappy is all mine). Everything on the menu turned out yummy and was appreciated, which is why I love cooking for Tom and making silly menus, too: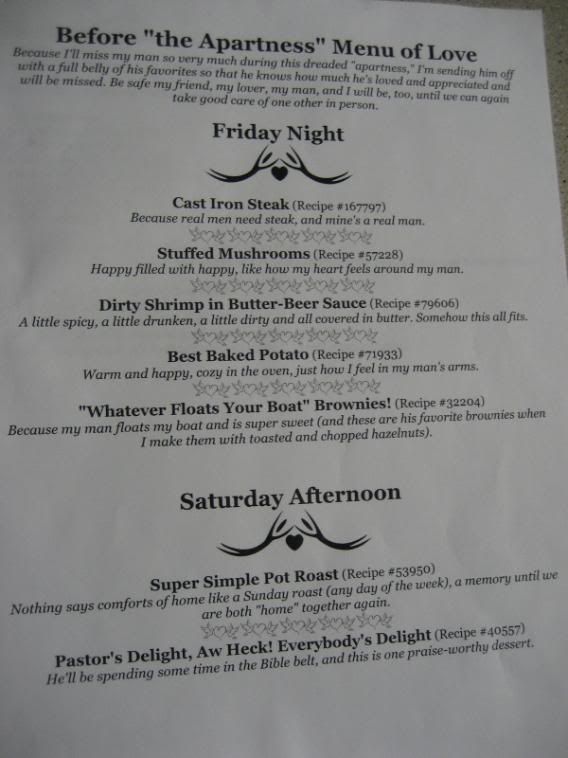 We woke up Saturday morning to a gorgeous day to enjoy together, with rare sunshine in Oregon in winter and the kitties enjoying some fresh air...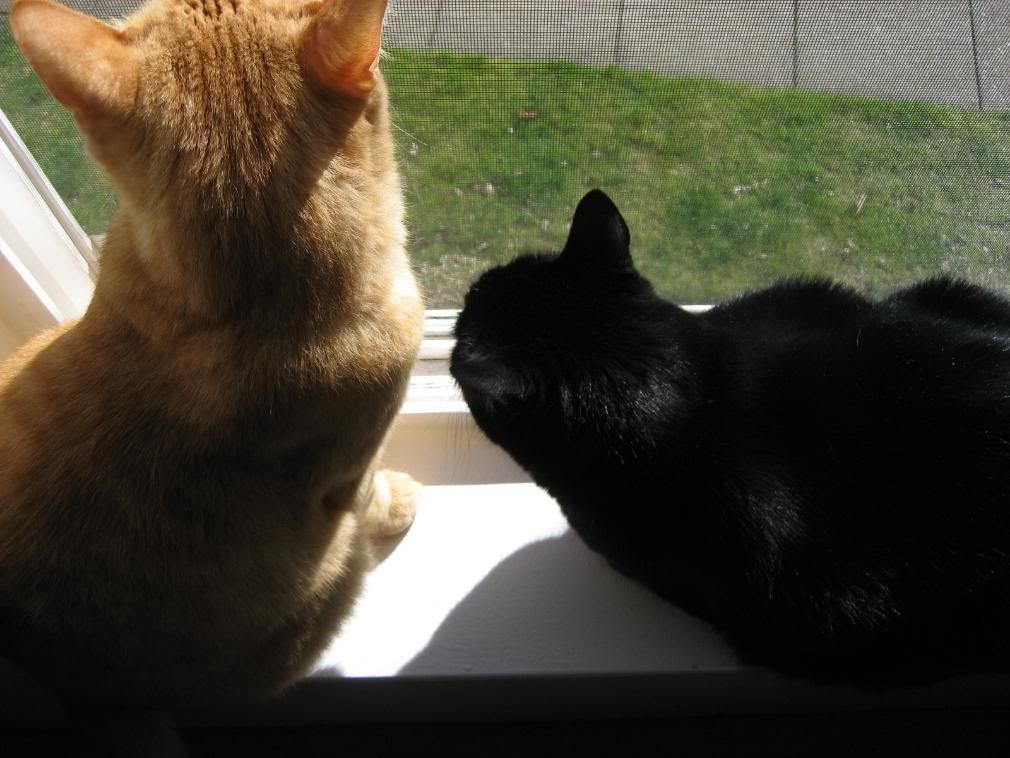 ...and some evidence that spring is coming (in more ways than one, so full of hope):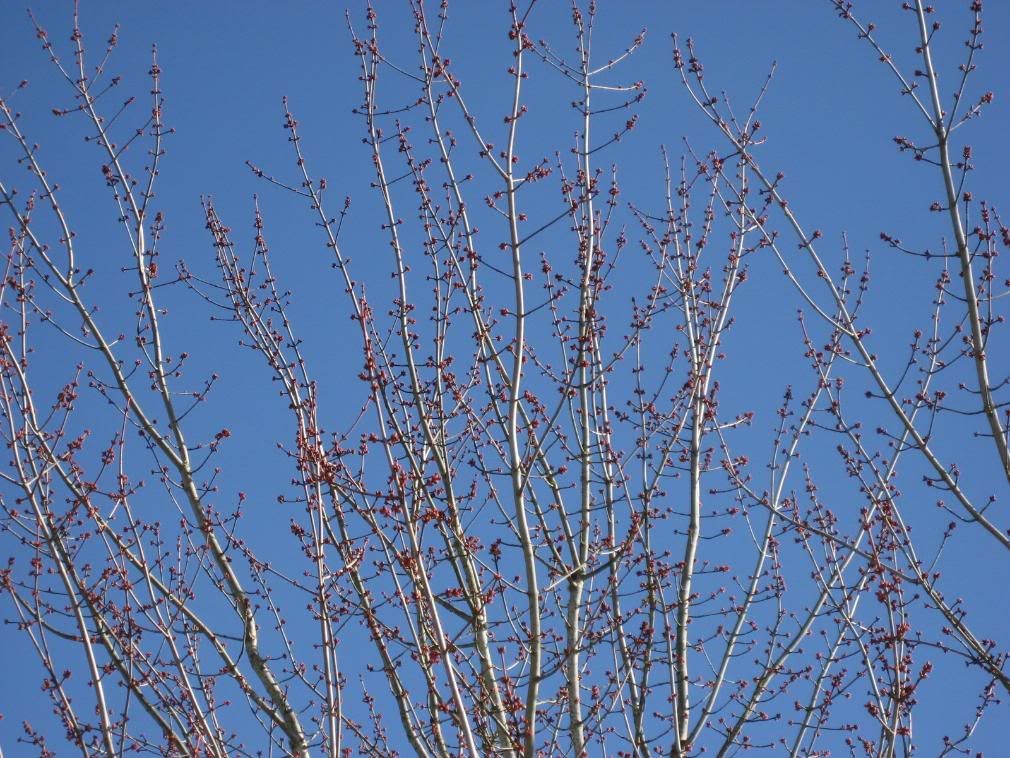 Then there were a couple forms of drama on our last day for "awhile"...
(scroll down to skip the drama and get to the pictures)
While out and about, we witnessed some teenager getting beat up by another in a sneak attack while another recorded it (sick puke world), so we called 911, at which point I found out that my phone makes an obnoxious and loud sound when I dial 911 (not so good if you are trying to be stealth and hiding in the closet while a would-be killer breaks in), followed by my having to speak the word "emergency" to confirm that it is one (again, not really something that seems all that safe to me). I understand that people butt dial, but come on, really. I could rant further. Separate post for another day.

After driving the rental car around for awhile, it occurs to me that we didn't have proper insurance on it. Long story about what the credit card would already cover and how I sort of got distracted with my research and preparation since there was the somewhat sudden trip to Chicago, the mentally exhausting pending "apartness" from my beloved and possibly general mental damage (though it was really unlike me to make such an error). Thankfully, after the above witness statements to the police (they did catch the bad guys, yay!), there was just enough time that we got back to the car rental place in time, and the car rental folks were decent enough to void the original contract and start anew with another that included the insurance.
Meanwhile, Daddy's girl was likely still looking like this, as she had in the morning splash of sun, blissfully oblivious to it all: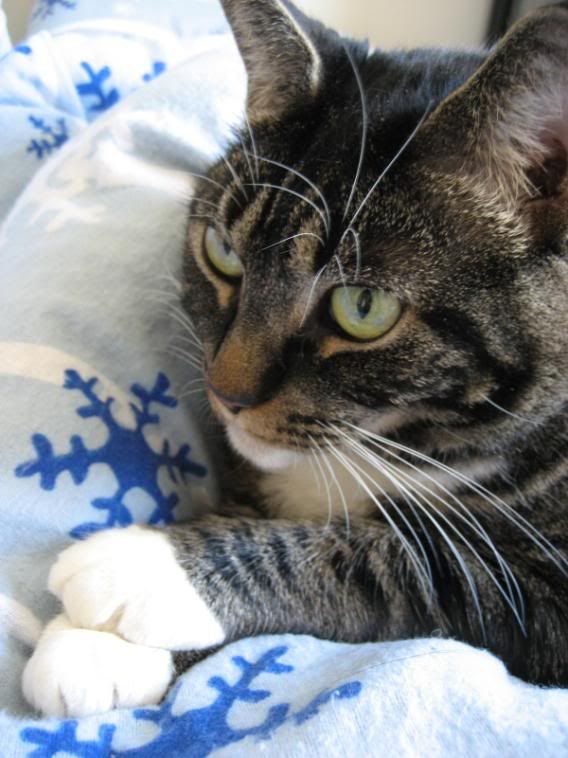 Now properly insured, we spent much of our day just driving around in the rental car so Tom could get used to it and because the gas mileage is decent (though not decent enough to offset the idea that gas prices just jumped $0.25 right before the long drive...). We talked and laughed and got a little teary eyed sometimes and detoured once in awhile to places like this...
...partly because it was easier than being at home where the pending "apartness" is all too real (and far too sad to think about), and also because the smell of that
Super Simple Pot Roast
was driving us batty and making us drool unattractively. When it was finally ready, the pot roast was so incredibly delicious at the end of a long day that ends a long week of what's likely to be another long batch of longness before the "apartness" gets all done, hopefully sooner rather than later: