Today is
smoke-free day 258
. Today is the ultimate test, but so far, so wonderful! Me. Home. Place to myself. Woke up early-ish on a Saturday morning. Already buzzing around doing stuff. It's this kind of time that thoughts of smoking used to creep in because of the
"me time" thing I mentioned earlier this week
(and linked to the 8 million other times I've mentioned it). Perhaps for normal people it's the stressful times that trigger tuggings to smoke, but for me it's the opposite, when I'm hanging out with myself and enjoying life (or if I'm having drinks, which I will not be doing). Anyway, it's not at all bad so far today, so maybe I'm starting to get the hang of it after all. We'll see. No matter what, just until bedtime, I will not be smoking, and that doesn't seem intimidating at all today. Thankfully.
Now, I can finally start to get caught up after the past two crazy weekends.
Bloggin' Blessin'
While I was in Chicago, my wonderful blogging buddy
Tasina at Mobius Stripped
was sweet enough
to give me this
, and it really, really made my day: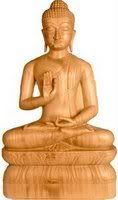 I enjoyed reading and following this back to
Ukok's Place
(after also visiting awesome
Claudia at On a Limb
), and now it's my turn to pass it on.
The idea… it's a game of tag with a difference, rather than looking inwardly, we look outside ourselves and bless, praise and pray for one blog friend. By participating in this endeavour we not only make the recipient of the blessing feel valued and appreciated, but we are having some fun too. We're going to see how far the bloggin' blessings can travel around the world and how many people can be blessed! Recipients of a bloggin' blessing may upload the above image to their sidebar if they choose to. If you recieve a bloggin' blessin' please leave a comment on this thread here so that we can rejoice in just how many blessings have been sent around the world!
One of my favorite fellow
Chantix
bloggers is
Tabatha at Tabatha's Journey
because she is just always so sweet and kind and has also had some rugged times. I connected with Tabatha as soon as I found her when I was trying to locate anyone else using Chantix to quit smoking, and she continues to just inspire the heck out of me to keep going. No matter what things go on in her world, and there have been some things I imagine would be pretty difficult, Tabatha sticks to not smoking. I've been keeping Tabatha in my thoughts this week quite a bit in particular, so it seems a perfect time to send this bloggin' blessin' her way.
There's more that I was going to post, but I think I'll save it for later and get back to doing some productive stuff in my real world while I feel so inclined (because that can be such a fleeting emotion).