Today is
smoke-free day 316
, and I watched a house burn down yesterday as part of a controlled training exercise. I was there for over an hour taking pictures and even some video of
cute uniformed firemen at work, complete with hoses and everything!
the incredibly enthralling and engulfing fire and hope I got some great shots to share on Sunday. Over to the side and away from the action at one point one of the firemen was smoking a cigarette. It just kind of struck me as... something. Anyway, it struck me. How's that for articulate?
So, that's all nice blather, but today I really wanted to start tackling some of the great questions I got in response to putting myself out there in my
Hai-Q Haiku back on Friday
. I'm so grateful some people asked some questions, not that I feared pure silence against the sound of chirping crickets. At all. (chewing on left pinky nail, losing hair in patches) There is still time to ask, say until about this Friday or so, if you have been brewing up a good question. I'll be answering in batches, little by little, loosely based on the order in which the question was asked with some skipping around to meet my organizational whim.
Without further ramble, um, I mean ado:
The A Part of the Q & A Part One:
Q:
crackerjacksMO
asked: Do you brush your teeth in the shower or at the sink?

A: I used to brush my teeth in the shower while rinsing conditioner (
usually cheap Suave
) out of my hair because I'm efficient like that. Then I bought a $100 toothbrush (Sonicare) because I have serious
periodontal issues
due at least in part to years of hard living (smoking). I'm hesitant to take that much money into the shower, so I stand at the sink like a big girl now.


Q:
the planet of janet
asked: what's your favorite book? movie? if you read the book, will you see the movie? if you see the movie, will you read the book?

A: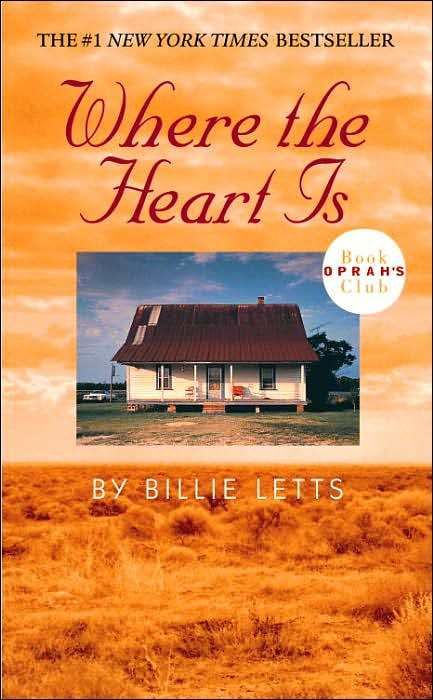 Fave Book? I've read a lot of books, but my favorite is Where the Heart Is by Billie Letts. It was the book I dreamed about one day writing because of the whole living in a Wal-Mart thing, and so I felt connected to it before I even got to meet the delicious characters. Close second would be anything in the Rei Shimura series written by Sujata Massey because it's fun, supsenseful and reminds me of so many small everyday things about Japan.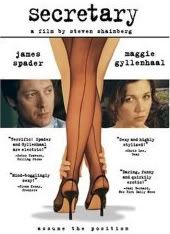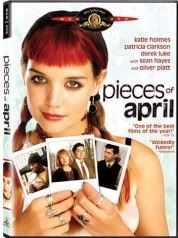 Fave Movie? Movies are harder, and I've listed some faves in my profile, but the first that come to mind are Grand Canyon, How to Lose a Guy in 10 Days, Pieces of April, Lost in Translation, Working Girl, 50 First Dates, The Namesake and The Secretary. More recently, Juno because it was beautifully done and actually lived up to all of the hype.

See the movie after reading the book? Yes, but usually the book is better because there's more time to develop characters. Case in point, Where the Heart Is and I Know What You Did Last Summer (loved that book and the awesome young adult and eerie stuff author, Lois Duncan, long before the movie)

Read the book after the movie? Yes, I'd still love to read the novel House of Sand and Fog because the movie was excellent, and I expect the book will be even better. Ditto for The Namesake.


Q:
Kathryn
asked: Who would play you in a movie about your life?
(she also asked a great question about quitting smoking that I'm saving for another day to go with some of the others related to it)
A: I'm never quite sure how to answer this one, but I would say that Natalie Portman reminds me of the far more gorgeous version of me (and she speaks Japanese - more fluently) and Drew Barrymore reminds me of some of my wild times and my general spirit. Katie Holmes in Pieces of April shows me that she could also easily portray some of my quirkiness and insecurities, but I still remember her mostly as wishy washy Little Joey Potter from Dawson's Creek and now mixed up with the whole Tom Cruise / Scientology "thing," and I find it hard to lift and separate.


Q:
Brandie
asked: If you could meet one person (dead or alive), who would it be?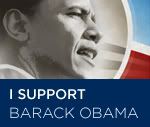 A: Nobody is more surprised by this answer than me, but I'd have to say Barack Obama. I don't really like to get into politics here because I'm a walking dichotomy being so firmly and vehemently both Red State / Blue State depending on the issue, but I actually took the time to declare a party just so I can vote for him in Oregon's primary. I'd like to meet him so that I could look into his eyes and ask him if he's really that real and if he promises not to screw us all over if I vote for him because I am so inspired that I'm quite literally moved to tears and filled with hope and belief when he speaks. I also know that political campaigns are marketing. I cry at Kleenex commercials sometimes, too, but that doesn't make them better than Brand X. Still. I Hope.


To be continued... (and feel free to keep asking until this Friday or so - I'd also love to know your answers to the same questions if you feel like including them in comments, or not if you don't).