Today is
smoke-free day 359
, and it's also time for
Heads or Tails
. This week:
HEAD

S
- Flower
.
I've posted quite a few pictures of flowers the
Past
Few
Weeks
, if that idea of flowers is what will make your day today (I aim to please), but for some reason the first thing that popped into my head was one of my favorite poems, a poem most people have probably heard at some point, especially if you have ever read
the book
or seen
the movie
,
The Outsiders
. If you haven't, please go read or watch right now. Well, I mean after reading this poem and letting it sit next to you for a few minutes.
This is one of those poems that I enjoy so much because while it is so simple at a glance, it is also so thought provoking when you let it keep you company for a bit, and the words are do delicious, especially when reading them aloud (it's OK, read aloud, really, don't be shy, this one is worth it).
Nothing Gold Can Stay

by Robert Frost
Nature's first green is gold,
Her hardest hue to hold.
Her early leaf's a flower;
But only so an hour.
Then leaf subsides to leaf.
So Eden sank to grief,
So dawn goes down to day.
Nothing gold can stay.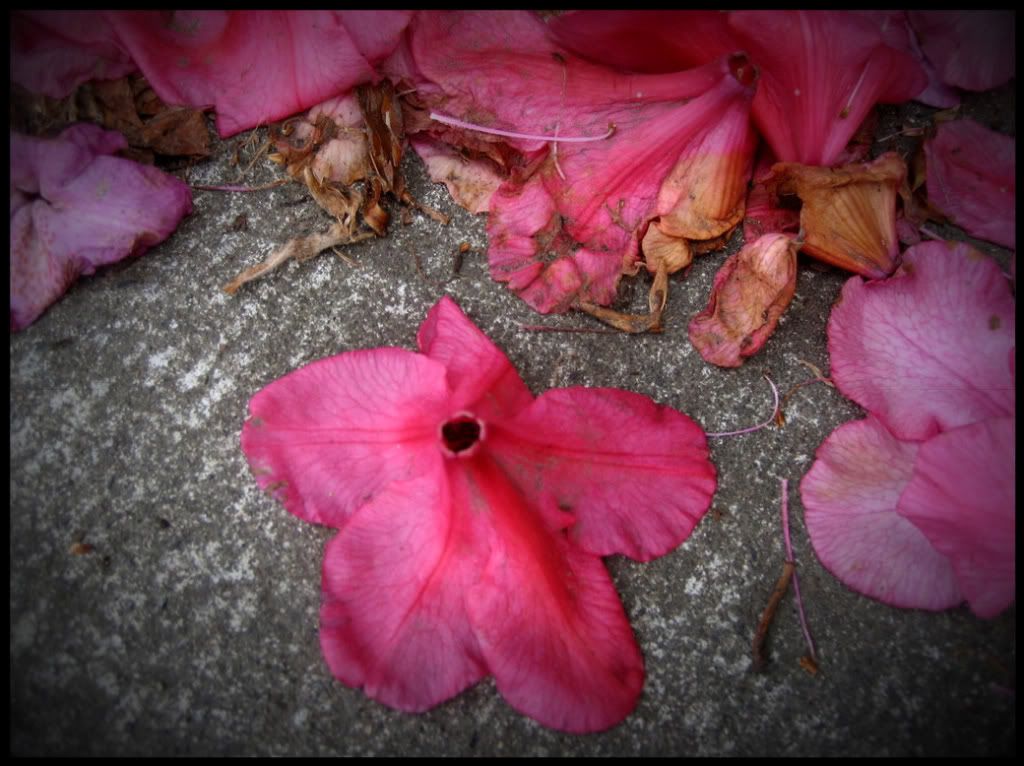 Have you read this poem a million times before now or for the first time just this moment? Do you love
The Outsiders
, either novel or film? How does the poem make you feel, or what does it make you think?