Thirteen Pictures Taken Through the Lens of Love

Awhile back in
this post
, I got a little poetic about the Lens of Love and some of my first attempts at some pictures that were a little more creative than my usual complete lack of creativity back when Tom and I fell in love. For this week's Thursday Thirteen, I bring you 13 of those shots, all taken at the beautiful and magical Oregon Coast, a place that will always be special to us.
Mousing over pictures shows descriptions.
Clicking on a picture will open it in a new window/new tab
(and the full version will be the better version, I promise!).
Closing that tab will bring you right back here.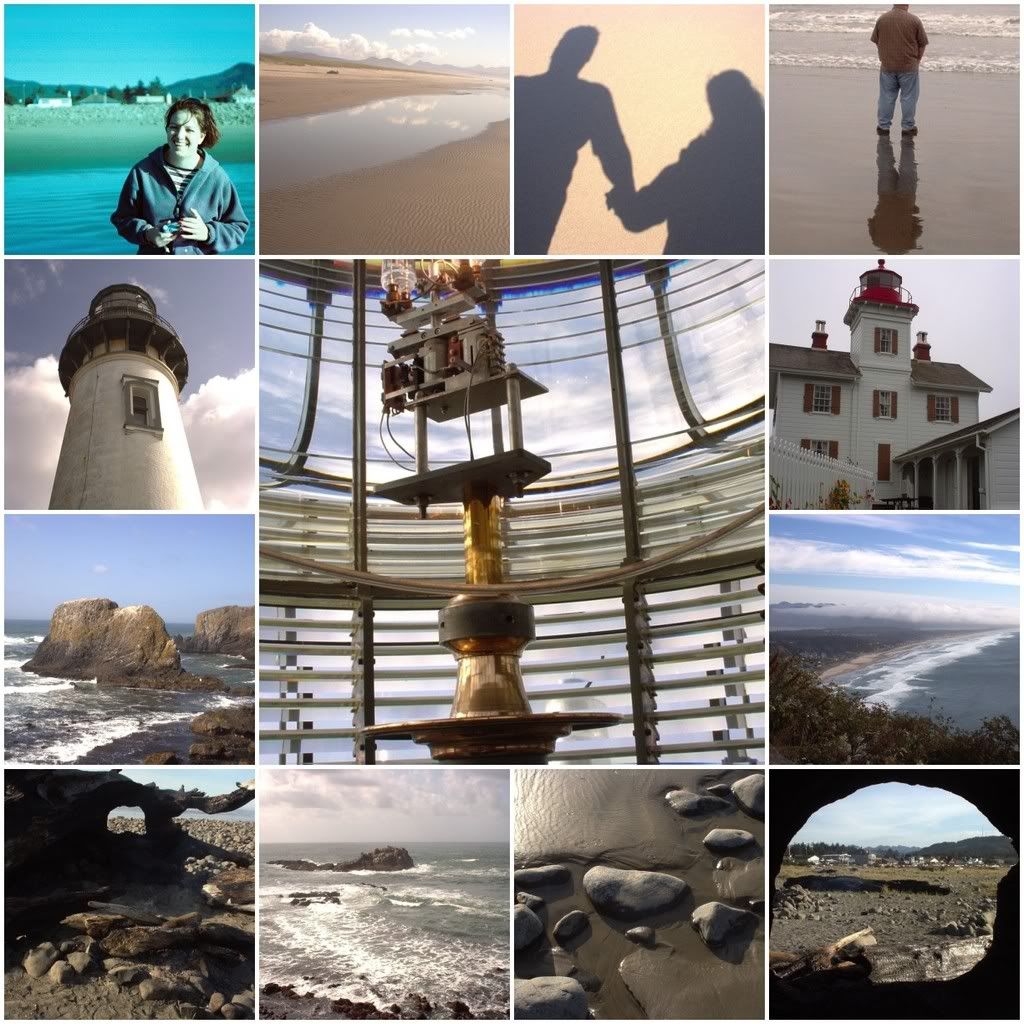 You can see more about both Yaquina Head and Yaquina Bay Lighthouses
here
(or these two plus the other lighthouses in Oregon
here
).
Today is
smoke-free day 368
, and I'm still counting.