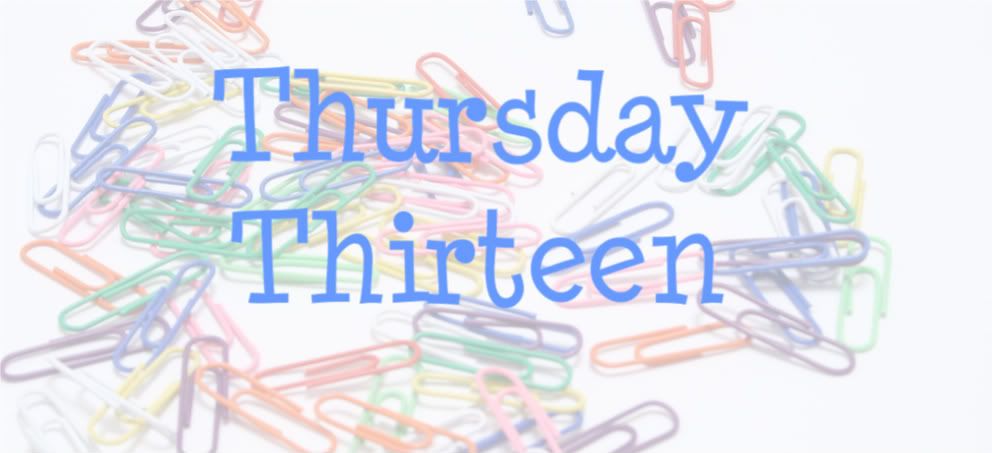 13 Things on My Desk at Work

Pen cup that includes pens, markers, highlighters, pencils a desk toy twisty thingy (technically it's a Tangle Toys thingy). And my scissors because they are more handy there than in the drawer.


A light green coffee mug for my morning coffee. Get it fast because it's gone by 8:30AM. (And it's not even all that good fresh brewed at 8:00AM.)



A handle-less cup from a restaurant in Japan for my afternoon tea. Burnt hands bring back memories.



A coffee mug I never use because it's too short, but it says "Those who think they know it all are very annoying to those of us who do."-Anonymous. Two syllables: A-men.


A single bottle of water that I keep refilling. Yes, I can get diseases. I'll take my chances.



One of those round in shape and rounded blind spot mirrors made for sideview mirrors on a vehicle (confused? this kind). If people didn't sneak up (sometimes for sport), this would not be necessary.



A second larger and more bold mirror designed to actually sit on your monitor announcing to the sneaker uppers that you hate it when they suddenly appear over your shoulder (it's kind of like these). Mine is huge and bright blue and not on my monitor but strategically placed on my desk because I am stealth like that.



The world's slowest computer. Ever.



A clock radio with Hello Kitty sticker and a label someone once made that just says "Maggie" (makes sense, considering my name). I don't listen to the radio, but I do check the time. Frequently. And it's still not 5, if you wonder like I do.



Two adding machines at opposite ends of my desk because it looks better than counting on my fingers if people are watching me add 7+5.


A single-cup coffee maker. Of Love. I've written about it previously (like the one at the top of that post, but the one on my desk still works), and I even linked back in that post to other posts. It is Love.



A 15 oz bottle of hand sanitizer because ew and ick and yuck and gross in general but also because I know that not everyone does the hand washing ritual after making potty. Gag.



Bunches of other random and miscellaneous stuff including piles of work to be done with the reminder that we have gone the opposite of paperless so that there are at least 89.3 trees on my desk. And a reminder I need another latte. And a camping trip in the forest with alive trees and piney scents far away from work.