Weekly Winners
, hosted by
Lotus
.
Click pics for better looking larger images or take a peek at the entire album and/or watch as a slideshow
at this link
.
Mousing over pictures shows descriptions.
Clicking on a picture will open it full-sized in a new window/new tab.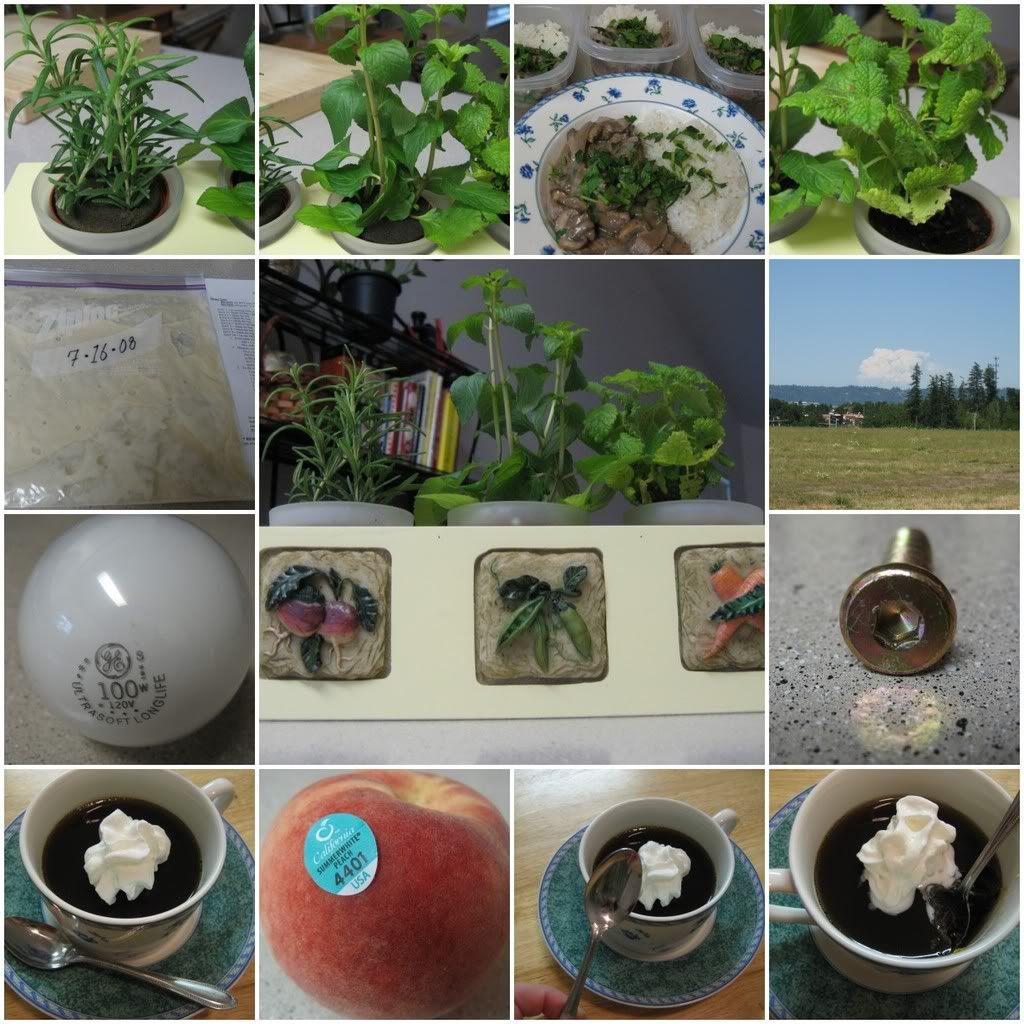 Russian Skillet Stroganoff
- Definitely a healthier version of the real thing, and this is a good start but might need some more seasoning.

Coffee Jello
- Easy, yummy, delicious, classy and just plain cool.
That last herb at the top on the far right? Really, I'm dying to know if anyone knows whether Lemon Balm sounds correct. It smells and tastes lemony. If you are in the know and can tell me what it is, I will love you with a link right here. :)
[update: OK, Suzanne Says... is saying definitely Lemon Balm, and ditto from Jientje and Kim - and Mishi, and Shannon, too, thanks!]