Click pics for better looking larger images or take a peek at the entire album and/or watch as a slideshow
at this link
.
Busy Kitchen this Week (Again)
Quinoa Mexi 6-Layer (Ww Core)
6-layers of easy happy deliciousness that does not taste like "diet food."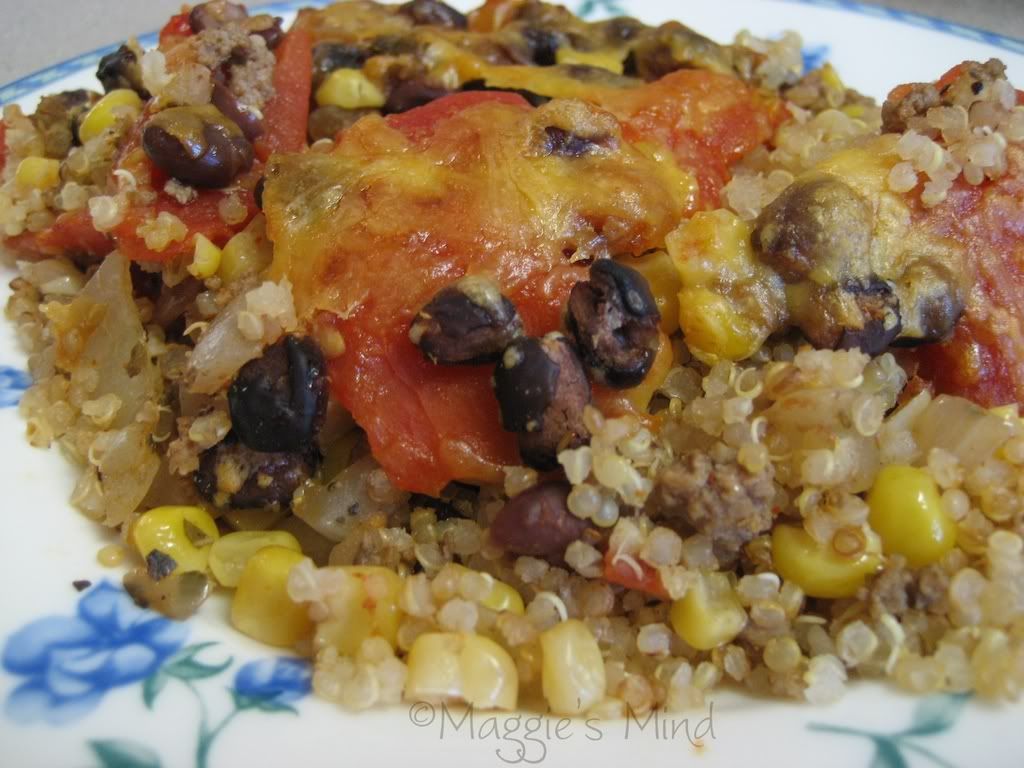 A new fave started with onion and imitation crab and cheese in the food processor...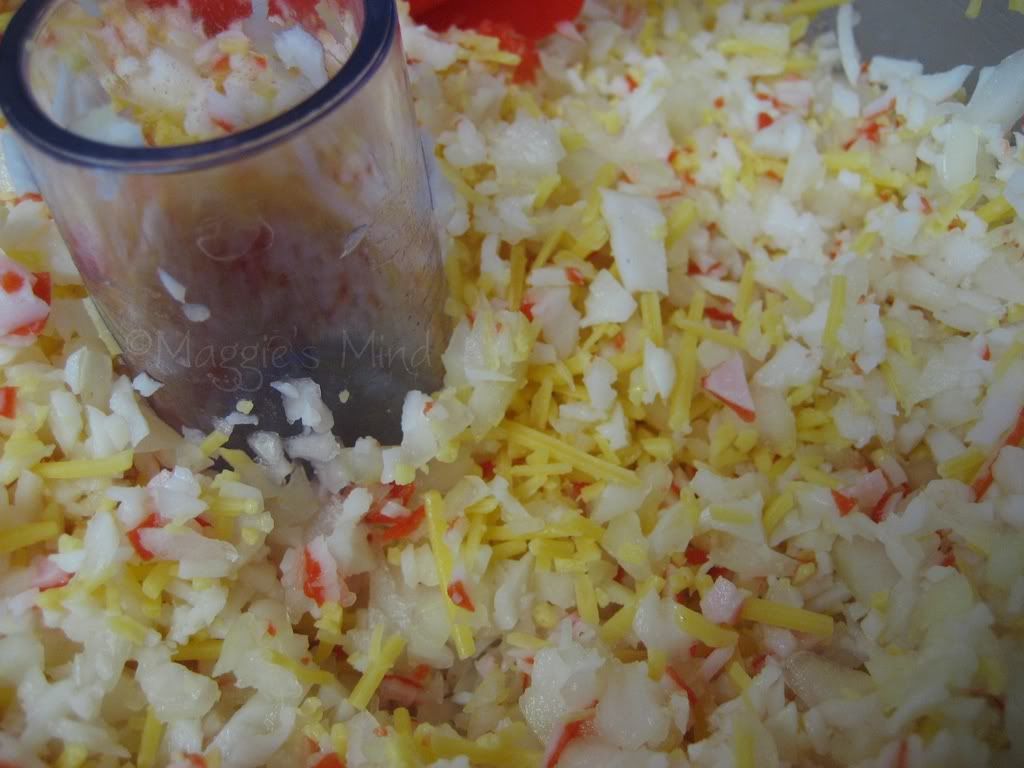 ...and became
Crustless Crab Quiche
.
(If you have a food processor, you can just do a quick rinse after the crab and can beat the egg mixture for one less dish to clean. To save on calories - and this one is very diet friendly - I used half the cheese but went with sharp cheddar for all the yummy flavor.)
(Kitchen Intermission)
Dispersed, For Now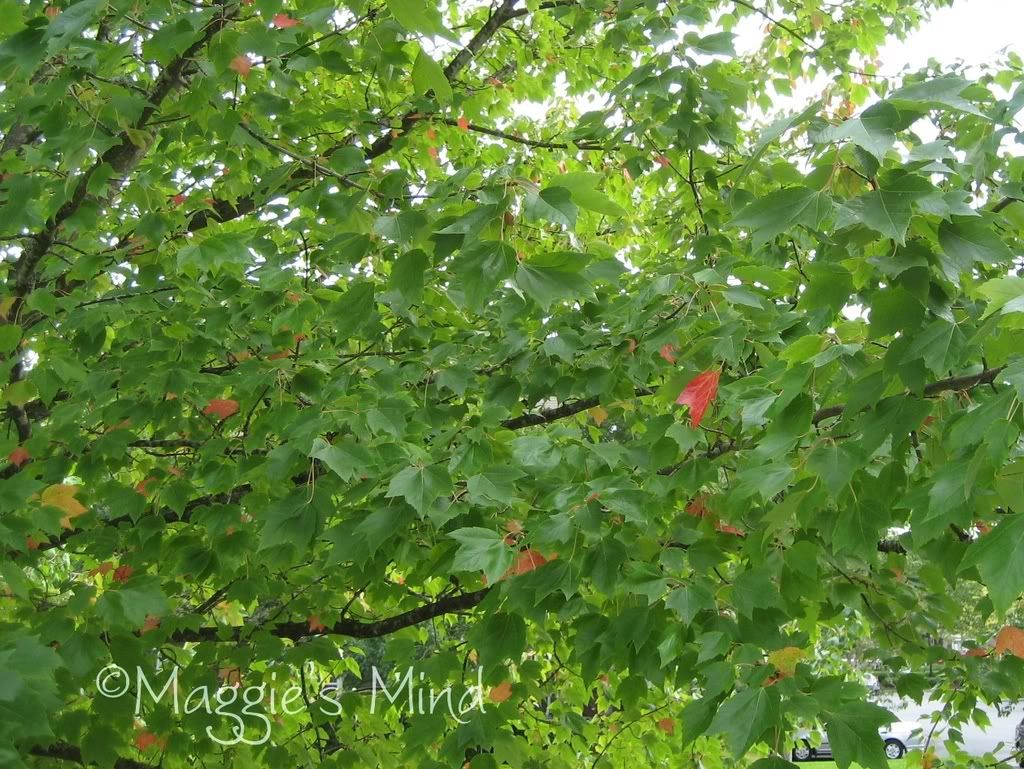 Changing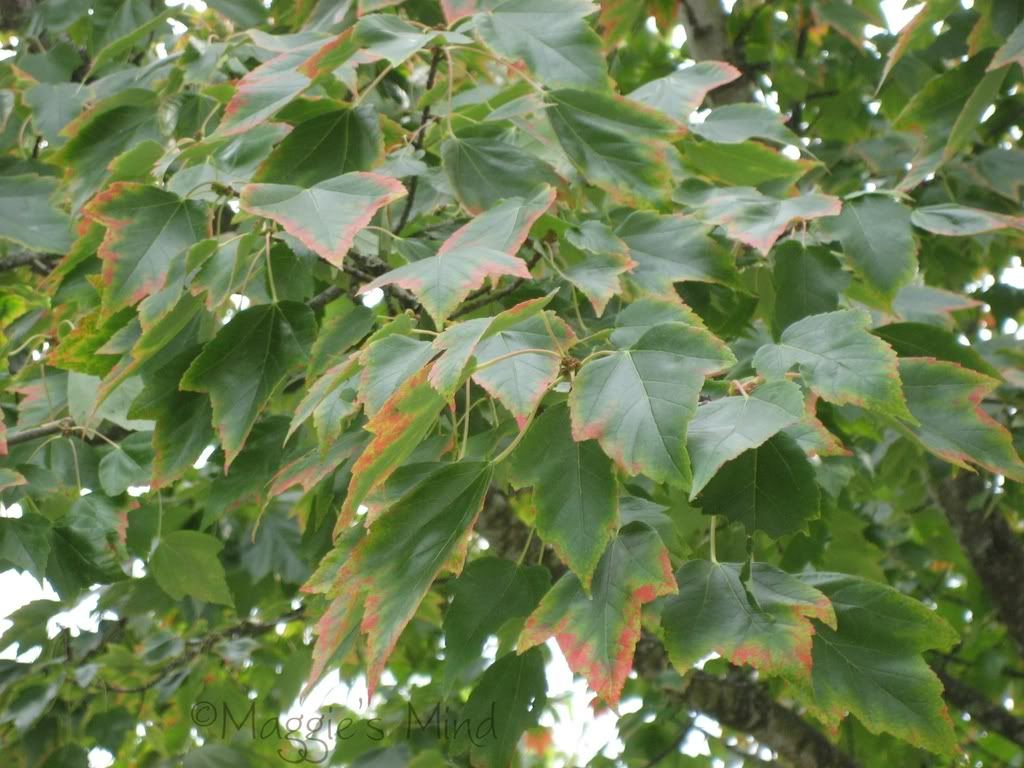 Leathery Leaf (click the picture, you'll see)
The Autumn Chill Welcomes Warm Soup
Creamy Chickpea & Rosemary Soup
Even if I wasn't mid-huge-obsession with chickpeas/garbanzo beans right now (which, oh my gosh, I totally am!), I still would have loved this. The fresh rosemary came from
the little herb garden my dear Tom sent me
(that I've photographed in
other posts
). So much fun to use my own herbs. This is crazy yummy and fairly diet-friendly if you cut some of the olive oil.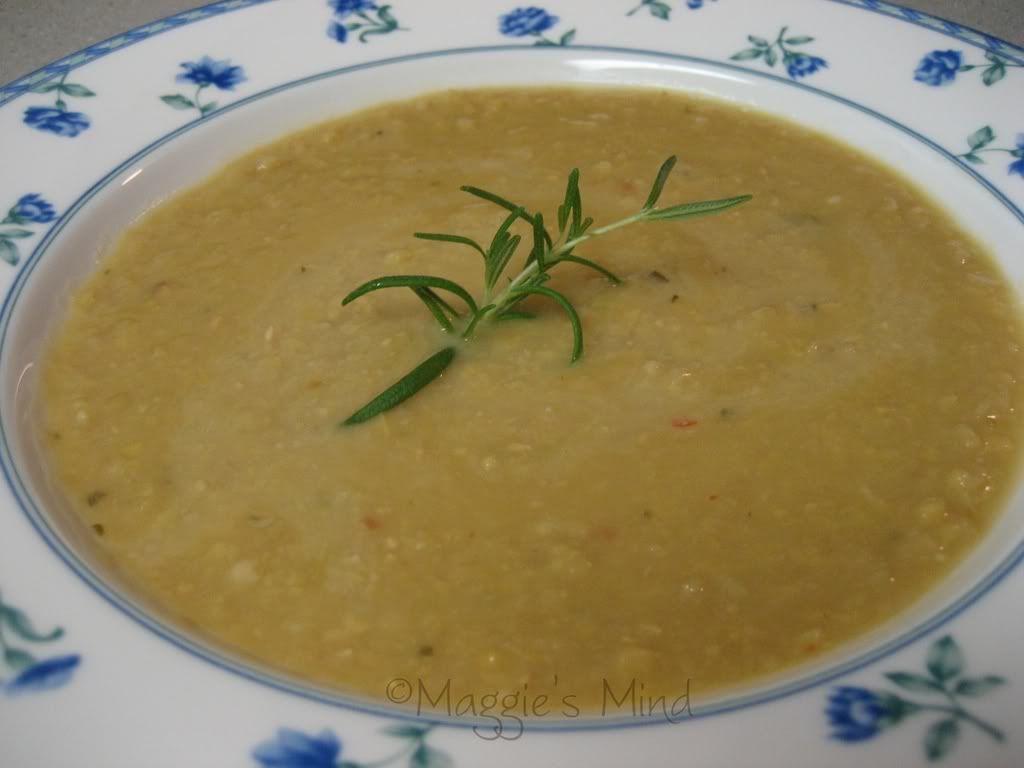 Cardboard of Happiness
Making My Cubicle Feel Happier
Happiness Copycatted
Starbucks Pumpkin Spice Latte (Copycat)
Yes, that's something like the third time this week I've mentioned the damn thing, but I finally tried it Friday night, and with a little tweaking it's pure perfection without the thievery of Starbucks.