I still
haven't decided
if I'm doing
NaBloPoMo
with a post a day for the month of November, but just in case, I'll go ahead and do a Saturday post. A rare treat/punishment (perspective, right?) around here.
I could tell you all about how I took Friday off of work to both use up some comp time and get stuff done (lost?
email me so I can invite you to the private blog
), and how I worked on my ballot (Oregon votes by mail, which I love, since it make it easy to research measures as I go - my prez choice was really entirely too easy this time, even if
I'm a 50/50 kind of girl
), then went to the dentist for my 3 month cleaning because
my gums have issues
related to a dumb habit of smoking I had for 20+ years of being terminally cool
until I quit (today is Day 503, I think)
, and how I then went for an hour and a half long massage to use up the remaining time on an old package (a massage that was way too rough, not at all the relaxing kind I'd tried explaining I wanted but was not really exactly "bad" because that's kind of like calling an orgasm "bad," you know?), and how I followed all that joy with my favorite Mexican food for dinner and a latte (3rd one of the day - 1st 2 made at home) for dessert and how fabulous it is that I will be taking Monday off of work, too. I could tell you all of that plus how awesome it is that this is the weekend that we set our clocks back (see, you get a public service reminder over here from me, too) so that my most awesome long weekend is even longer by getting back the hour that I was robbed back in the spring.
I could have expounded on all of the above, but I got distracted and saw something new and kind of alarming that was apparently hiding under all of that hair that I'd shaved off in honor of the massage (even if she turned out not to be worth it). Warning, graphic image follows:
Seriously, knee wrinkles? When did *that* happen?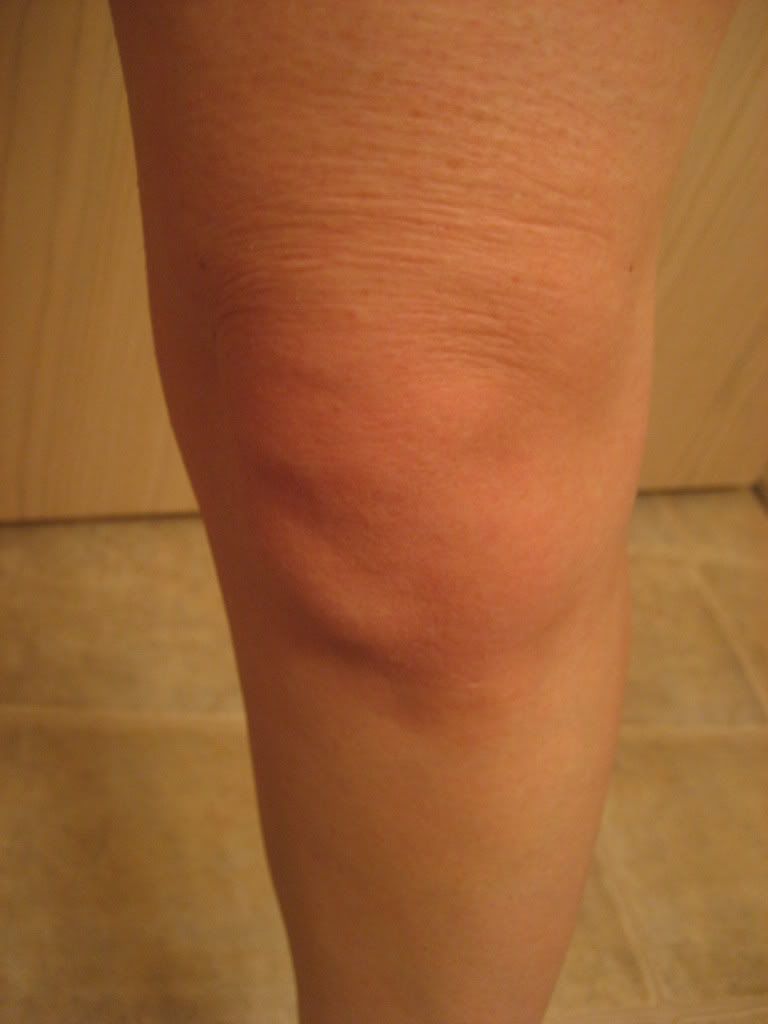 It's all good. Better to slowly grow older than to not get any older, I suppose. I just hadn't ever really quite considered the concept of knee wrinkles. I bet with the loose skin and a magic marker I could have a whole new brand of entertainment. Well, if I wasn't going to be far too busy trying to post every single goddamn day of November, that is.
Updated to add:
On a not funny note, here is an
update on Kathleen
. Still hoping she'll make it back home safely and soon. Even if I don't know her, my heart aches for her family and friends.
More details on update:
Tara from If Mom Says OK
shares that Kathleen's full name is Kathleen McBroom and that she is from Anchorage, Alaska. Hopefully she'll make it home soon.