So,
last Monday I instituted Music Mondays
over here just in case I needed it as a crutch during
BloMe
(
NaBloPoMo
to those with fancy tongues), but since I don't need it, I reserve the right to do Music Monday on any other day this week if I damn well feel like it.
Today, though, I've no need for such a crutch (hey, I'm rhymin'!). Instead I have a question. Seriously. All kidding aside, I want to know:
Who Are You People?
The other day, I did not go and treat myself to a Friday latte because I would never do that when I should be (ahem) saving money. While I wasn't there, they did not attempt to give me the incorrect drink nor hand me the following receipt (yay Oregon with zero sales tax!) for said non-correct and non-existent drink: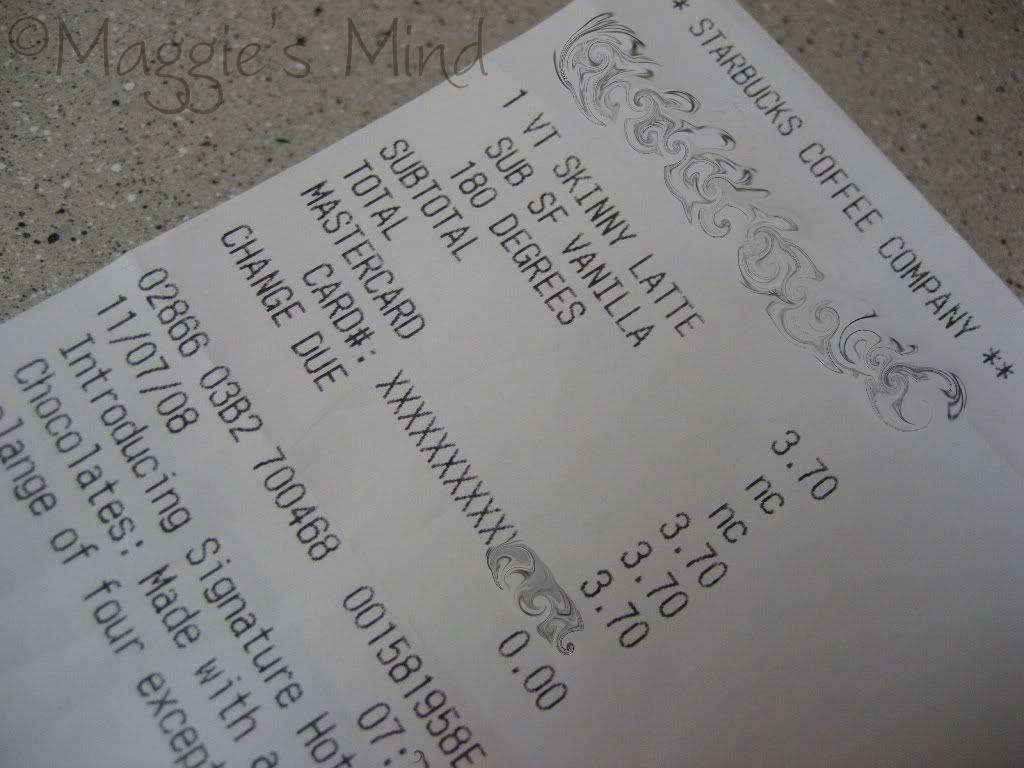 Firstly, I don't believe in the sugar-free thing for me, but I understand that lots of y'all do, and I get that, kind of, even if I think whatever weird chemicals those are have to be worse than the 50 calories or whatever, but hey, your call and not all that odd.
Where we run into my
sarcastic
sincere question is this whole bit about it being 180 degrees. I had an old boss who used to send me almost daily to Starbucks with his order (and cash for mine, sometimes about 5 others, too - gawd I miss that boss), and his order always included the words "extra hot" (he kind of was, too, shh...). Even that made sense to me.
But 180 degrees? Seriously? What if it was 178 degrees or 182 degrees? Would you know the difference? Can I pretty please do something like a taste test but with temperature to see if you can really tell? Are you this much of a pain in the ass all the time or just in the line in front of me at Starbucks? I'm sure you are probably (maybe) nice, but even you realize this makes you sound kind of fussy and finicky, right?
Who are you? And are you here reading this? You can't be all bad if you are, but you do have me so intrigued and so very much wanting to prepare you a latte that is 178 degrees, and I usually don't like making them for anyone but me.