Wonderful
Shadow over at 1 Door Away From Heaven
assigned me the letter "A" to play along with the 10 favorite things about a random letter game. If you'd like a letter to play along, just shout in comments that you'd love to join in on the fun, and I'll shoot you an email with a randomly assigned letter, assuming you also provide your email (which you can do by
emailing me
) if I don't already have it or if it's not easily findable on your blog.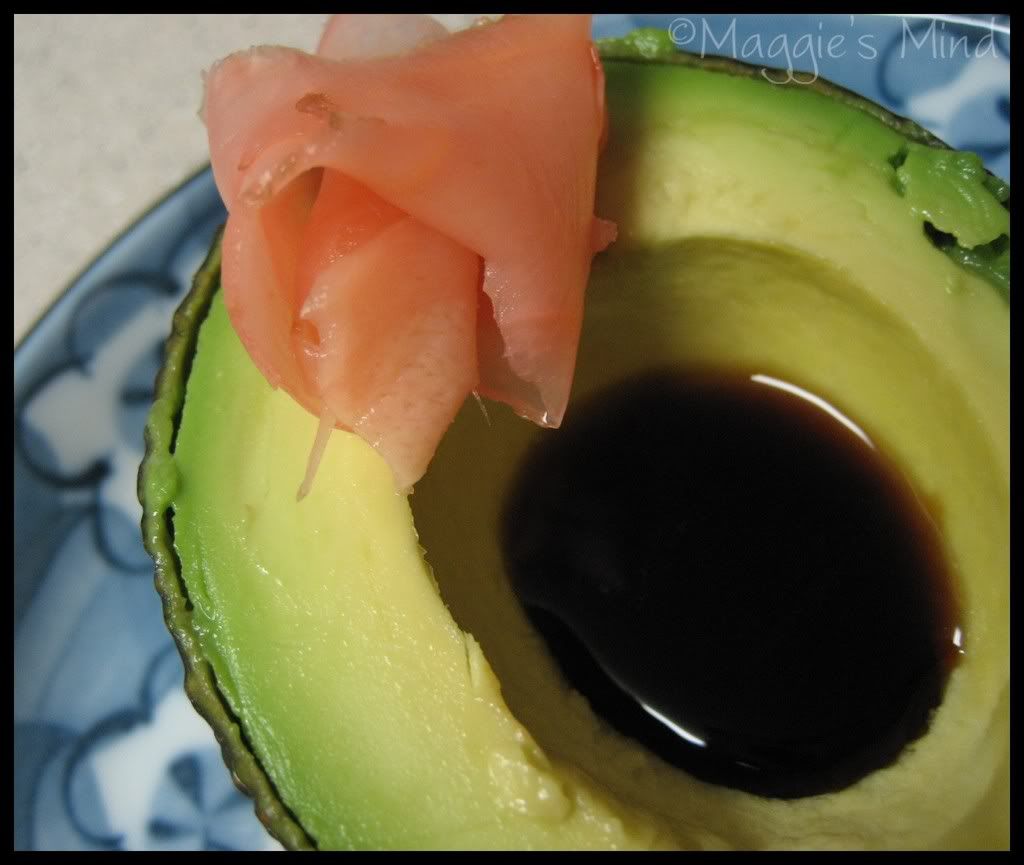 A

vocados, creamy but healthy, served plain, made into guacamole, done up Fusion Avocado style like above or just sitting on the counter dreaming of possibilities.


A

fghans knitted and given by someone's grandmother, the warmest and coziest kind of all.

A

ccents from a few states away or a few countries away, fascinating and fun and sometimes contagious.


A

lone time, just for me, because I'm comfortable in my own skin these days.

A

utumn, a season I spent too many years dismissing as just the precursor to winter until it became my favorite season all its own with its crisp browns and warm sweaters.

A

rches and other doorways build anticipation and sometimes curiosity about what comes next.


A

rtistry, a quality I've never had a lot of but one I've come to appreciate in others and am finding a bit of in myself sometimes when blogging in haiku and in pictures.


A

crobats, truly amazing to watch with slack jawed wonderment at the grace with which they can do things I'm sure my body would never allow me to do.


A

-frame houses because they just look different from the other suburban cookie cutter abodes and are so brightly full of windows.


A

merica, my home sweet home, even though I do love to roam and visit and sometimes even live other places.
Wanna play? It's fun!