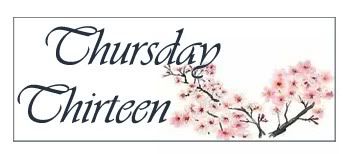 (thanks to
Samulli
for the header)
Thirteen More Things About My Move to Japan in July
(there will be more, probably much more than you care to see)

Yes, I'll definitely be blogging from Japan (not caught up? I'm moving to Japan. In July. For a year.).
Oddly, it could take awhile (2 weeks? 2 months?) to have internet set up at home.
Or it could already be on when I get there - ESID (every situation is different).

Most likely my workplace (school, board of ed, other) will have internet.
I'm already over the initial panic.
My laptop and coffeeshops with WiFi will help, too, if I'm not too remote.
My iPhone just ain't gonna be an option in Japan.

But I'll have the iPod Touch I got for Christmas before I got the iPhone that is not only wireless for email and stuff but also has a few decent apps for Japanese dictionaries.
There is a weight limit on luggage, and postage is a whole lot more than it used to be when there was a slow boat to China Japan option that seems no longer to exist, so most dictionaries will be staying home (M-bag bookrate has gotten too stupid to consider, too - I looked).
I'm convinced I can pack a whole year's worth of needs into 2 suitcases.
I don't need a lot of stuff.
As long as one of those things is my laptop.
And the other is my camera.