I`ve washed the same load of laundry twice because hanging it and "drying" it inside results in stinky and damp clothes that never really seem to dry. I did OK the first time or six, but now it`s like it stopped working. Not sure if it`s due to my stopping too soon due to the insanely loud sound when I run the spin cycle (separate compartment of the washer - I owe you an explanation, possibly video, of my crazy laundry process that`s more hands on than it should be), or if the humidity is just too over the top of late. I slept with the clothes in the one room where I have air conditioning last night, but I may have been too late transplanting them. It`s funny how that room is getting kinda full since I pretty much live in there - laptop, futon, now laundry. I`d give my left nipple for a dryer. Maybe someone else`s nipple. Any volunteers?
Innywho. Picture time. I
mentioned
that I was going to
Himeji
and
Kobe
for the weekend with my friend from
Shizuoka Prefecture
(where I lived
last time I did this
and where they had a biggish earthquake early this morning but thankfully few injuries), and we had a great time and took many pictures. Narrowing down was tough. There will be 2 batches. Again.
Goya
(first, playing catch up to post this from
this post
, where I received random vegetables and snacks made with said vegetables from kind folks in Tiny Town)


K, now on with the Himeji/Kobe trip...

Scram Button
(yah, that makes it clear... This was at the underground bike rental place in Himeji, where you rent the bike, put it on some kind of conveyor belt that goes up next to the stairs where you are walking. Clear as mud? So was the sign.)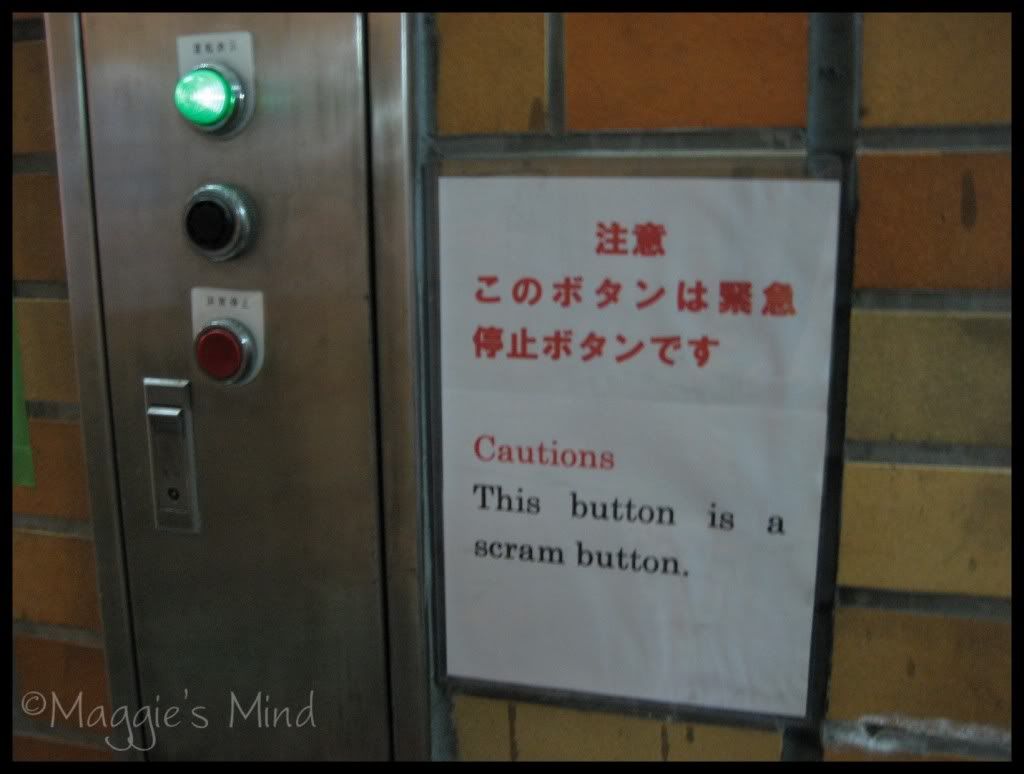 Approaching Himeji Castle
August 8, 2009
Himeji, Hyogo Prefecture, Japan



Himeji Castle, Way Up High
(It was at least a million degrees hot that day. Seriously, one of the hottest days ever because of the humidity. It was brutal. Still, up top, there was a nice breeze once in a while. Not sure it balance out evenly considering the climb, but the breeze was welcome.)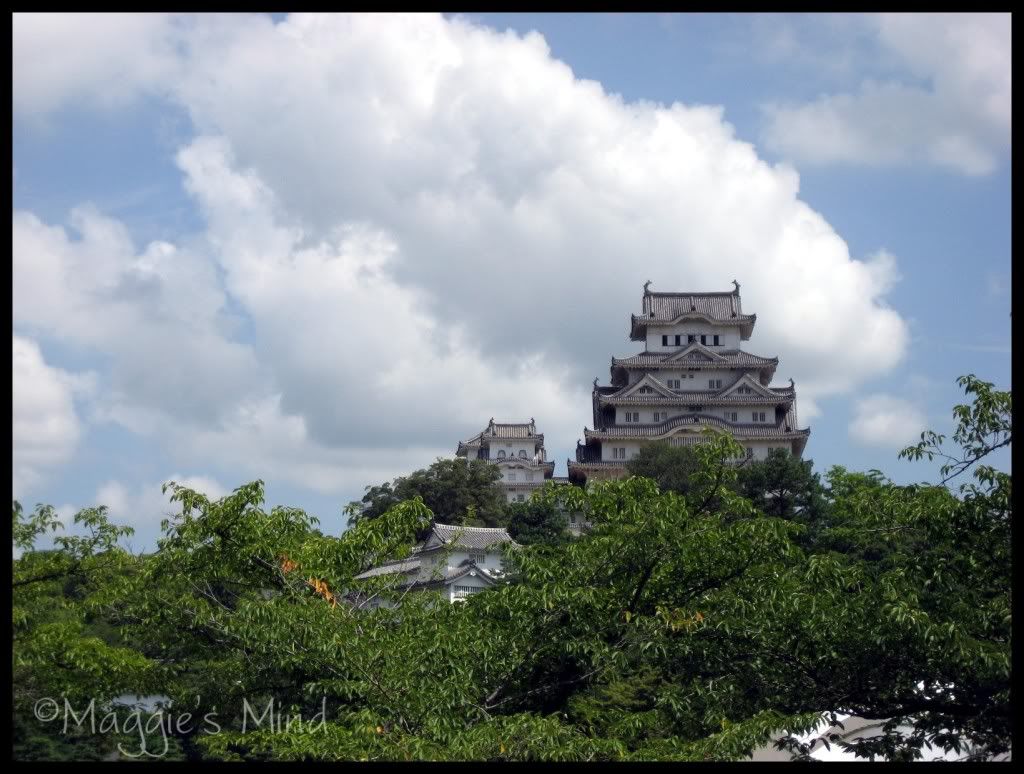 Don`t Do It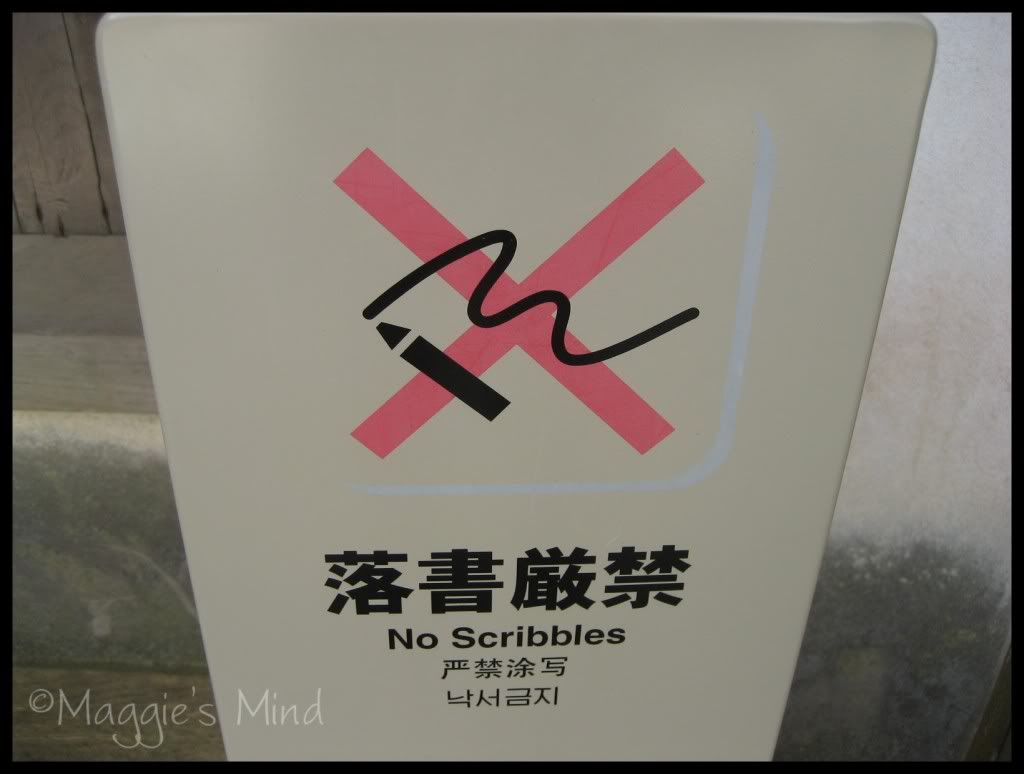 View from Himeji Castle, Toward Himeji Station (at end of the road)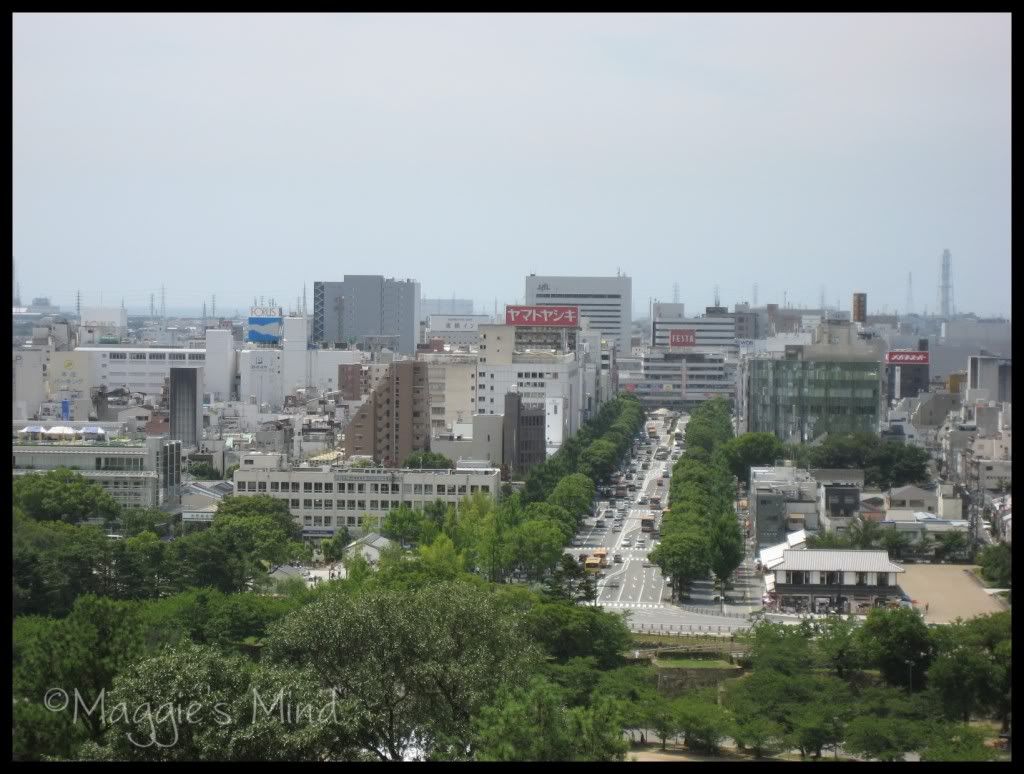 Himeji Castle Overlooking the City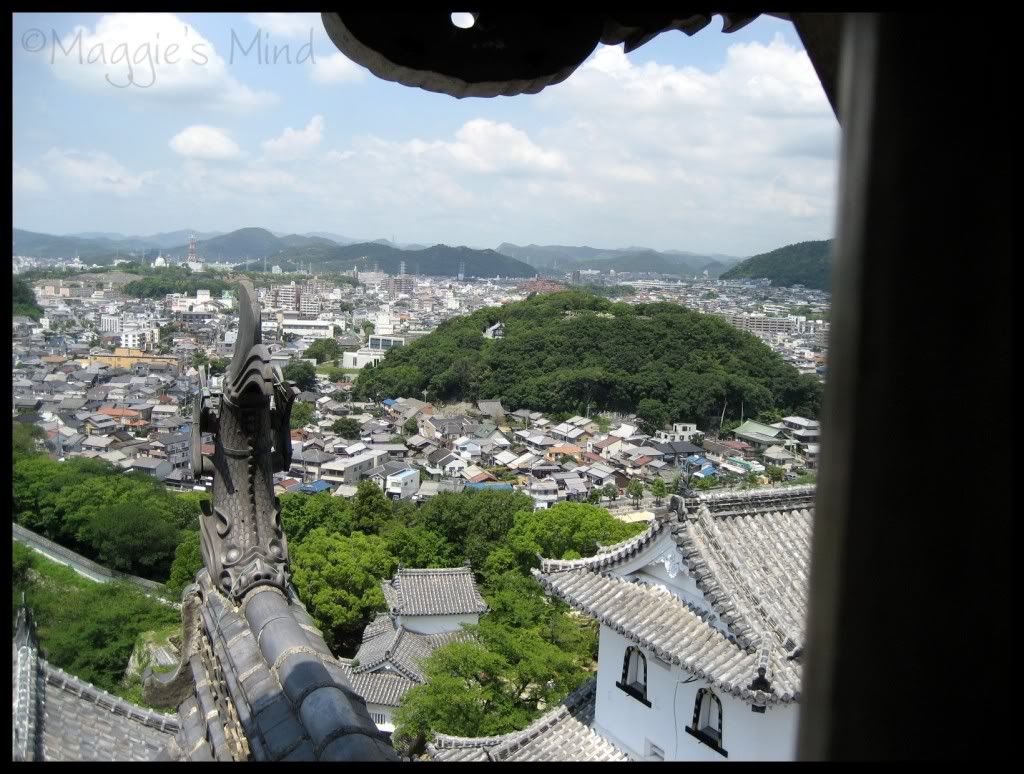 Himeji Castle Roof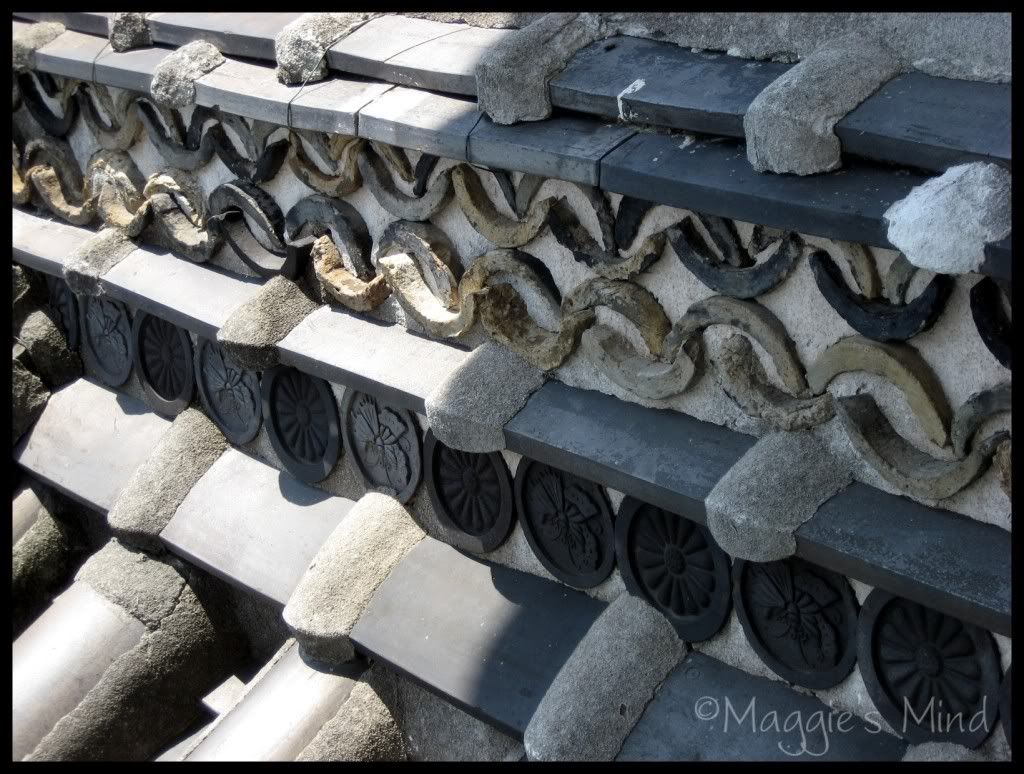 Don`t Do It, Part Two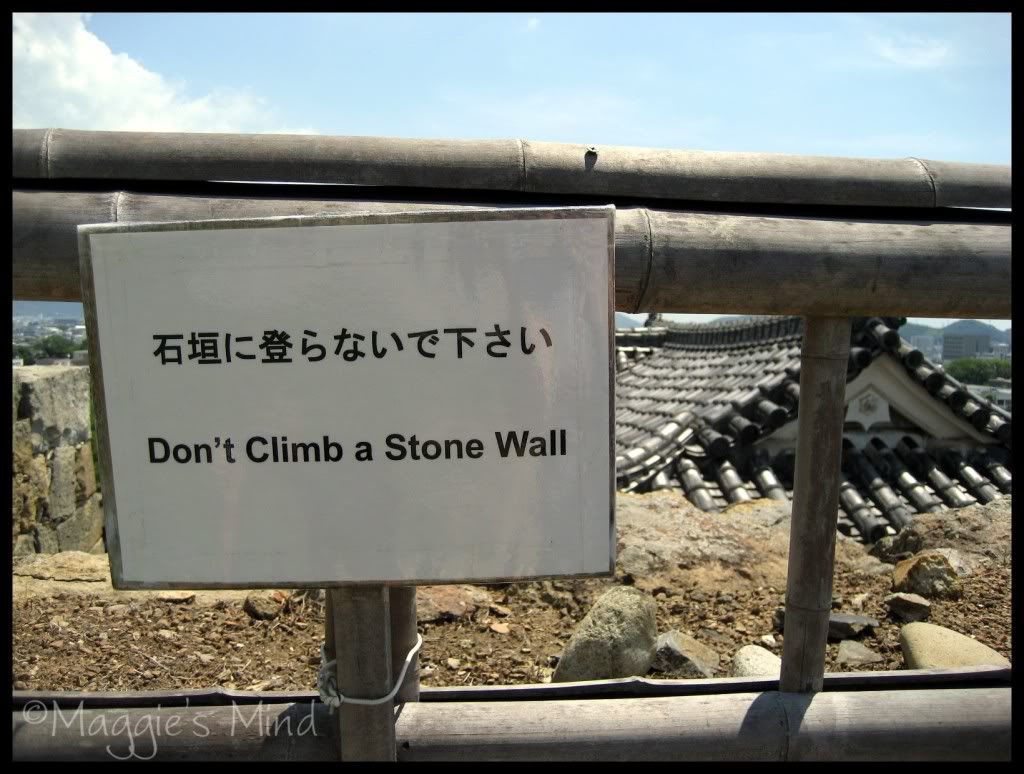 Pretty Himeji Castle, Again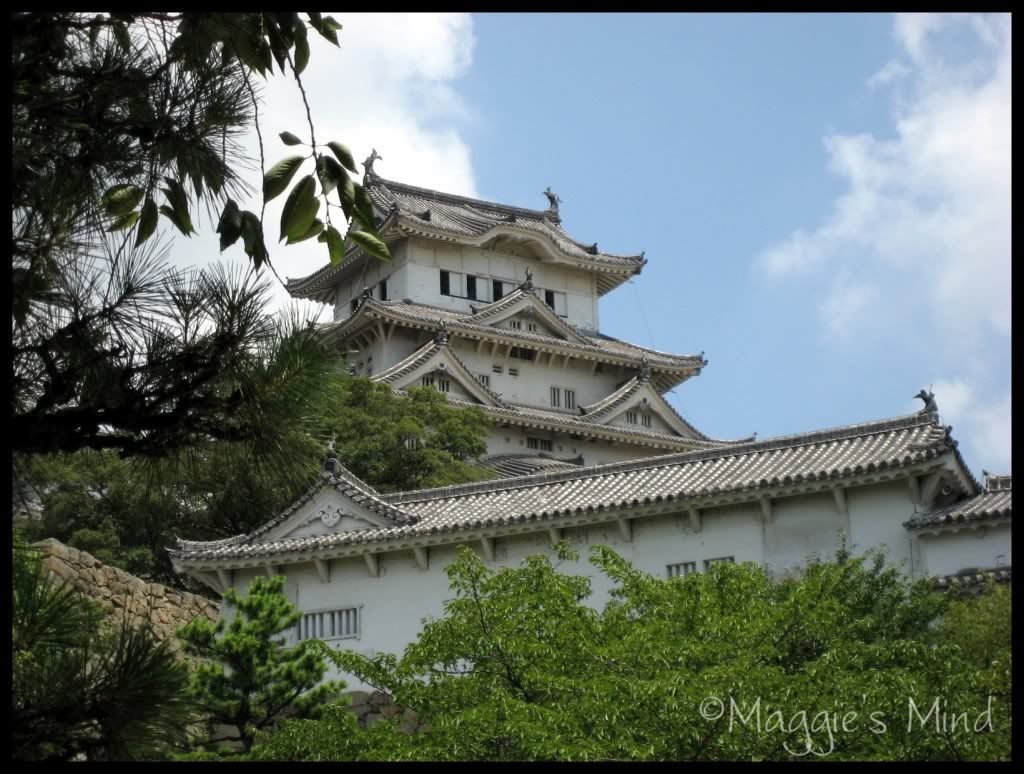 Yay My Cell Phone!
(taken at Himeji Station, killing time after a quick lunch before heading to Kobe)



Huckdoll on My Mind at Himeji Station
(Still killing time at the station before leaving for Kobe. Just after this shot, the girl/woman in the picture laughed that I took a picture, but every time I see one, I have to take a shot to send to Huckdoll who loves Lush. It`s just a thing I do.)



They Wanted 5,000 Yen for This T-Shirt
(that`s about US $50. nuts. even for Hello Kitty.)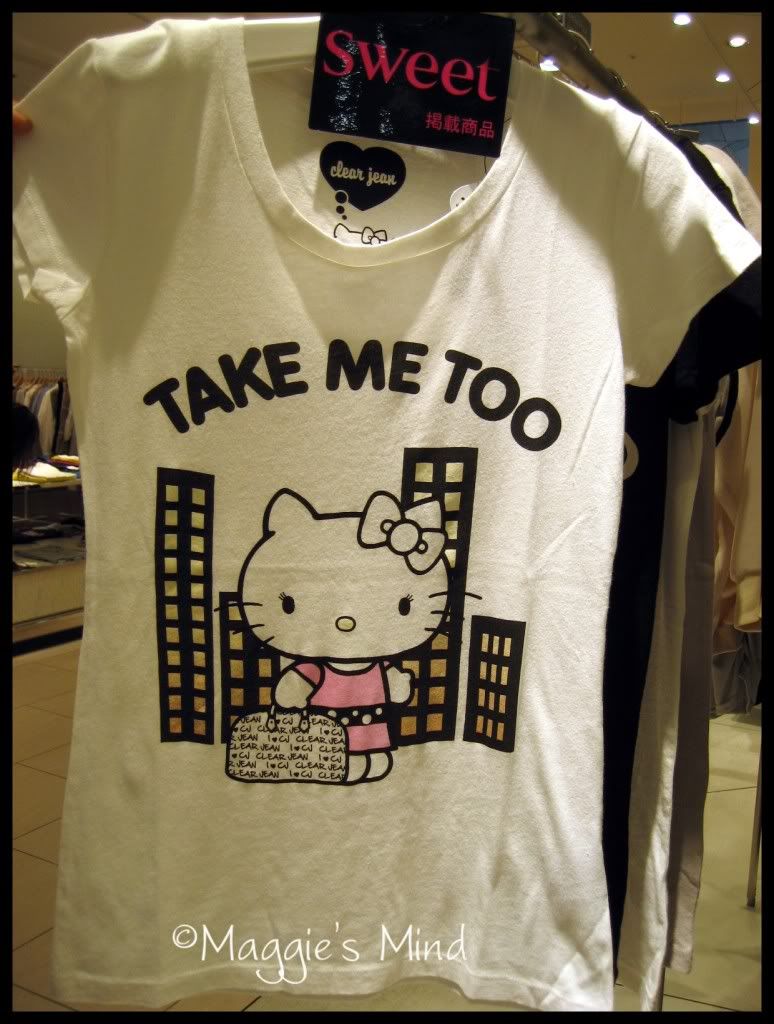 Bookstore, Himeji Station, Travel Guide Section
(still killing time before leaving for Kobe - train stations in Japan often have extensive shopping up above or down below or both - you can buy anything - the most prominent ones in this shot are Osaka travel guides)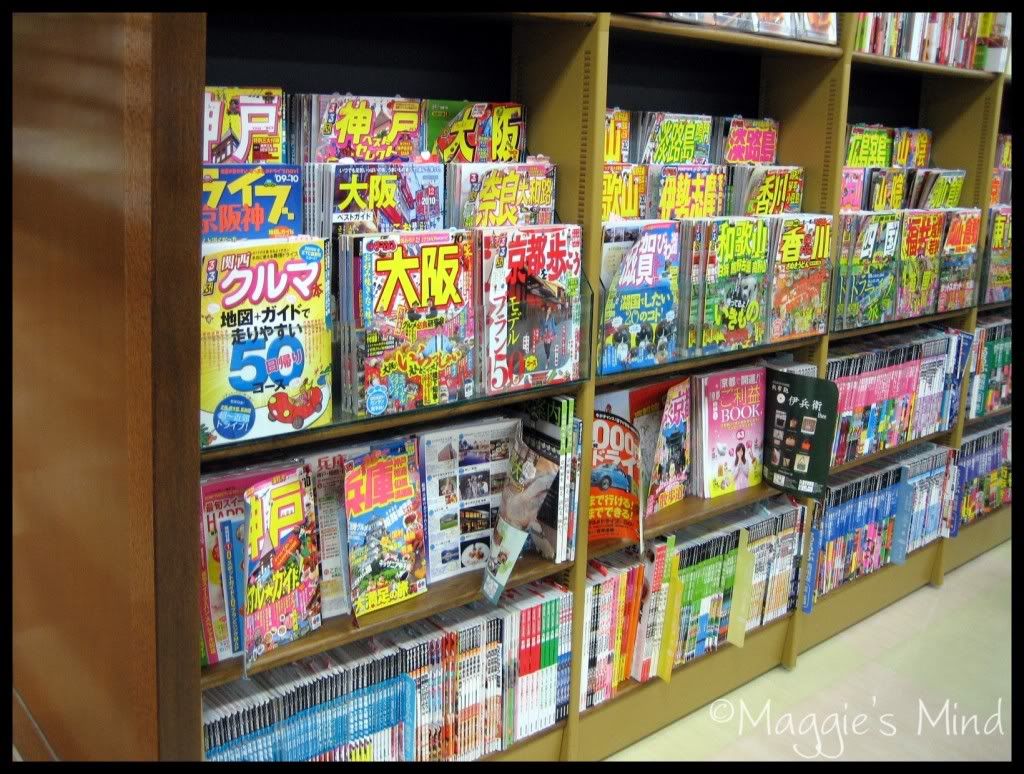 Bookstore, Himeji Station
(warm feelings about my old friend)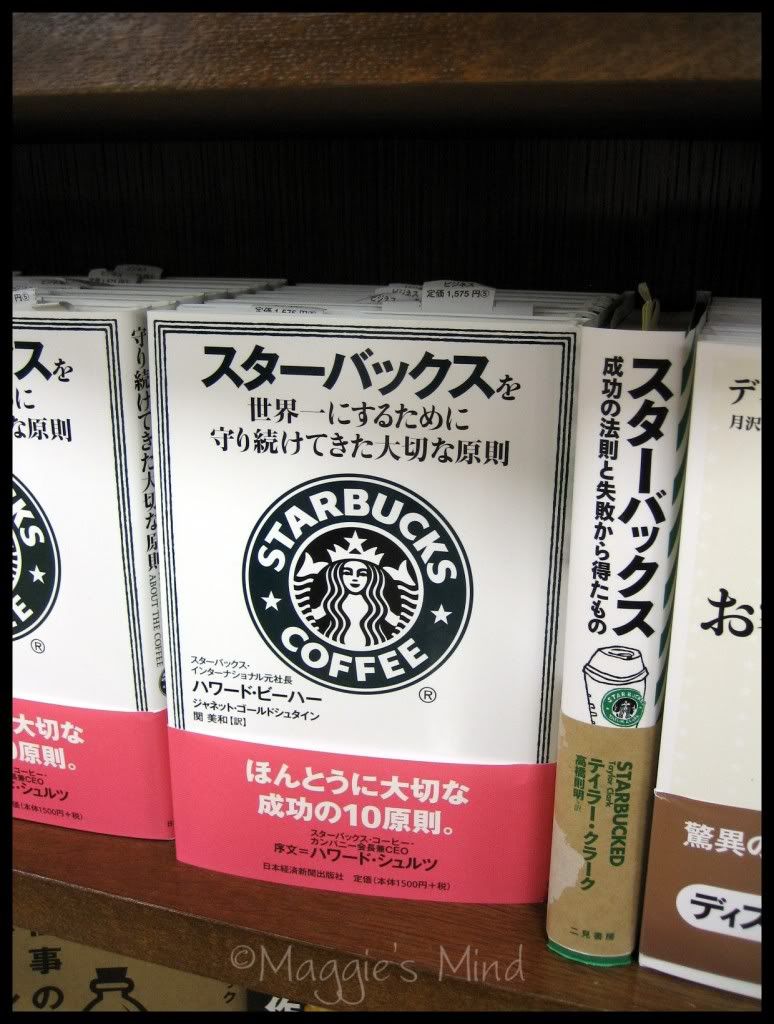 Himeji Station Platform, Waiting for Train to Kobe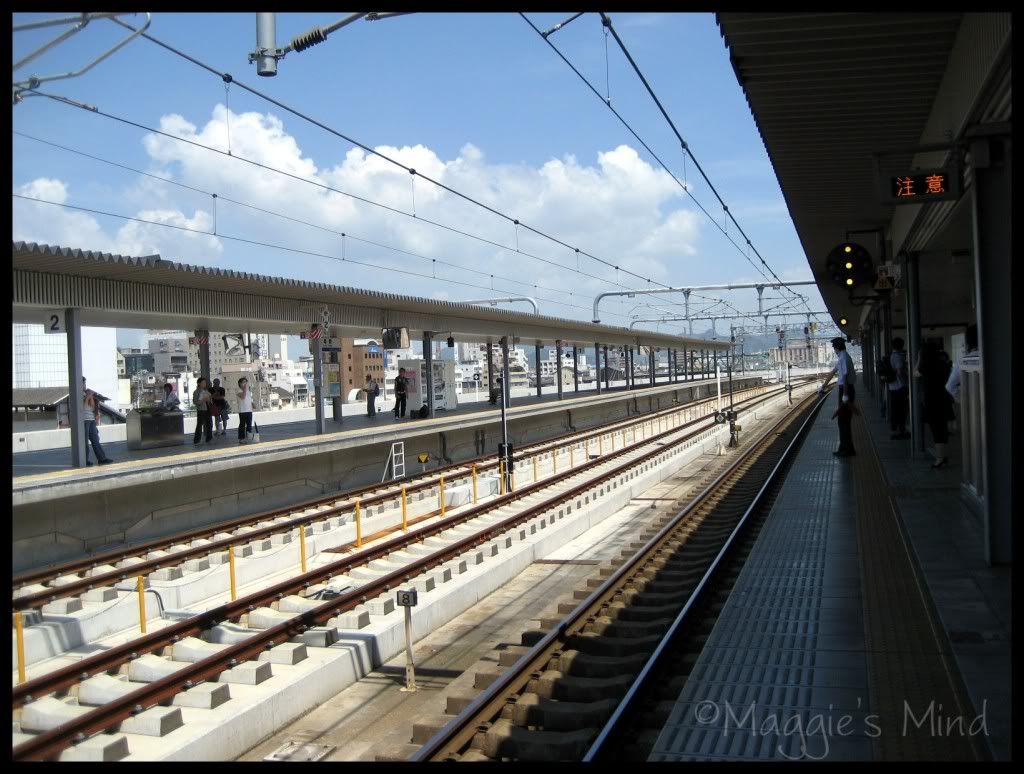 to be continued...