The bike and washer issue are still pending, but it`s hard to care when I`m getting ready to go to an island paradise this weekend! Seriously, if you haven`t checked out
this link for Shiraishi Island
, it`s cool. If not, I`ll be back with stories and pictures, but it could be awhile with that crazy week plus ahead and likely no internet. Knowing I have internet at home makes me less twitchy thinking about going away for however many days without it. I can still post pictures to
Twitter
from my phone, and Tom and I can email back and forth by phone, so that`s the main contact I can`t go without for too long. That`s all not until Saturday, though.
Tonight, I need to shop and clean and make the place ready for lunch visitors since a couple of the English teachers are coming over on Thursday. Can you guess what I`m making? It`s the one dish I`ve mentioned a million times in the past handful of days because I have all the ingredients. Yes,
Maggie`s Chicken Piccata
. I`ll be glad when I get time to sort out other recipes that translate well to what`s available here. I`m sure you will, too... Anyway, the teachers at my school are really nice, and I`m looking forward to hanging out and having lunch before the craziness of actual teaching classes begins on the last day of the month.
OK, on with the continuation of pictures from
this post
:
Omikuji
at Achi Shrine
Daruma
at Achi Shrine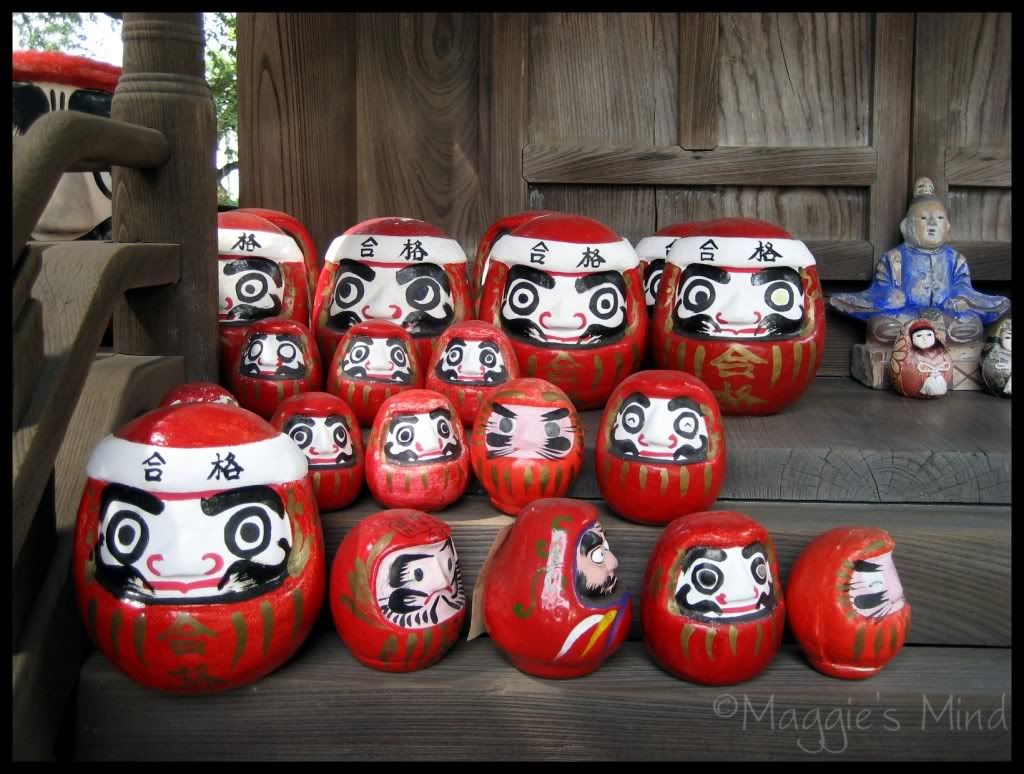 Baseball
Ema
, Achi Shrine
That? Is really just kinda cool.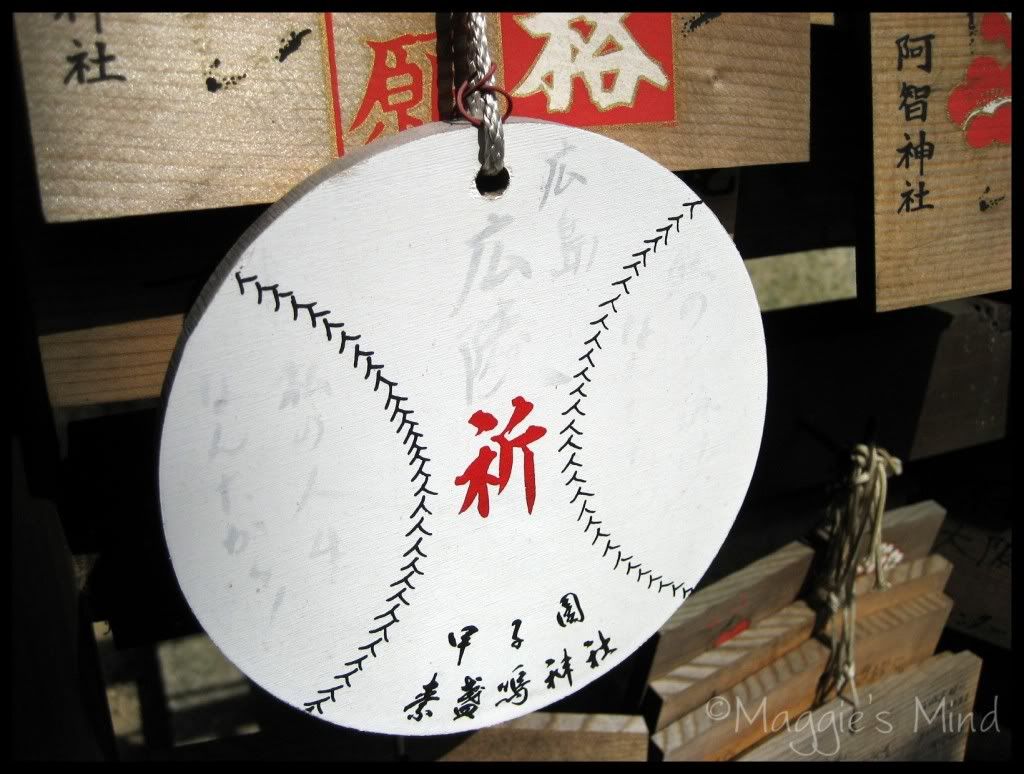 Pretty
Ema
, Achi Shrine
Rooftops in Japan are Not Boring or Plain
Achi Shrine
Achi Shrine, Heading Down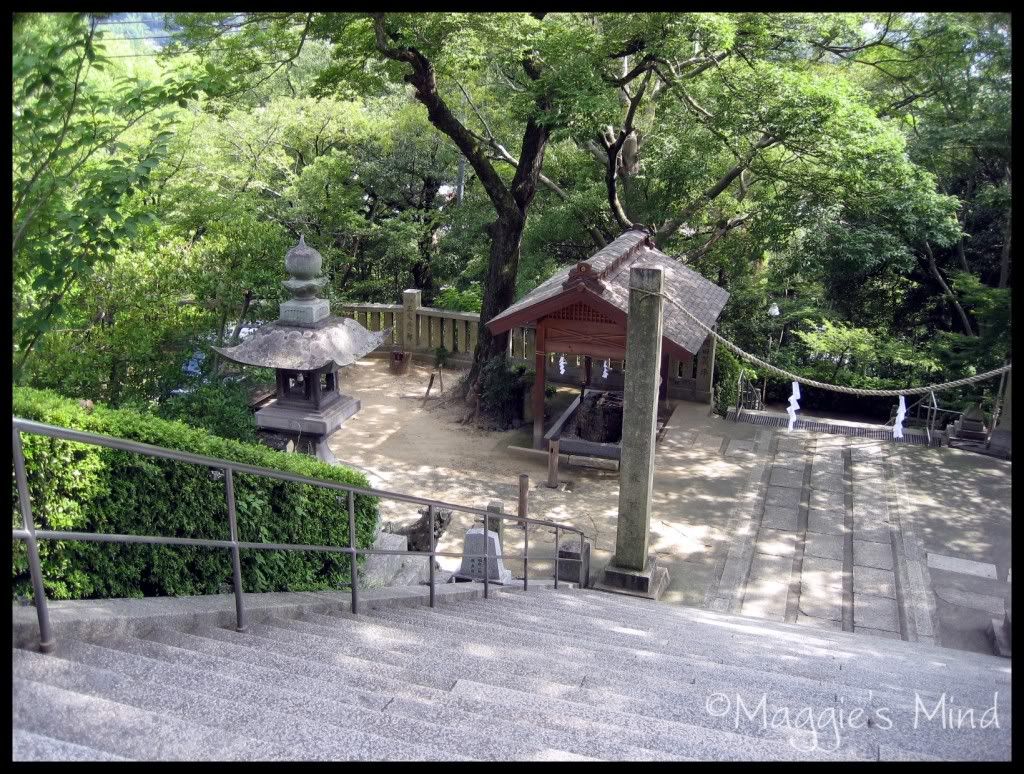 Cute and Fun and Full of Shops,
Bikan District
, Kurashiki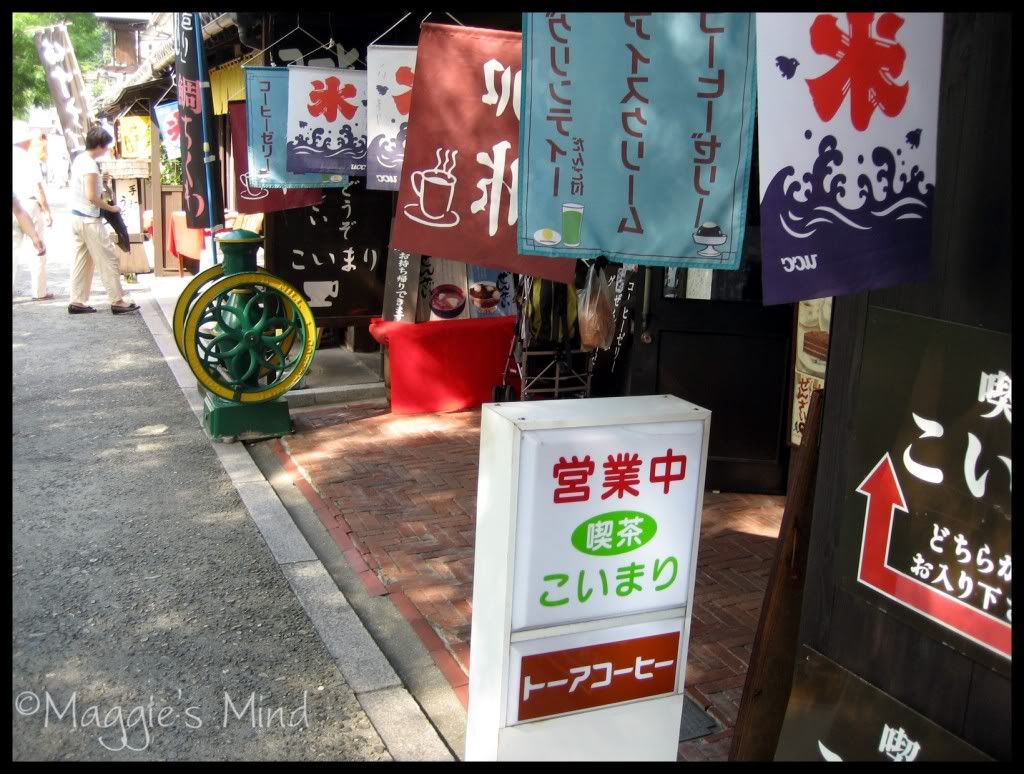 Sanrio Store, Bikan District, Kurashiki
The amount of restraint involved in me not purchasing a single Hello Kitty item from this store amazed me. I may still have bruises from where I held myself back.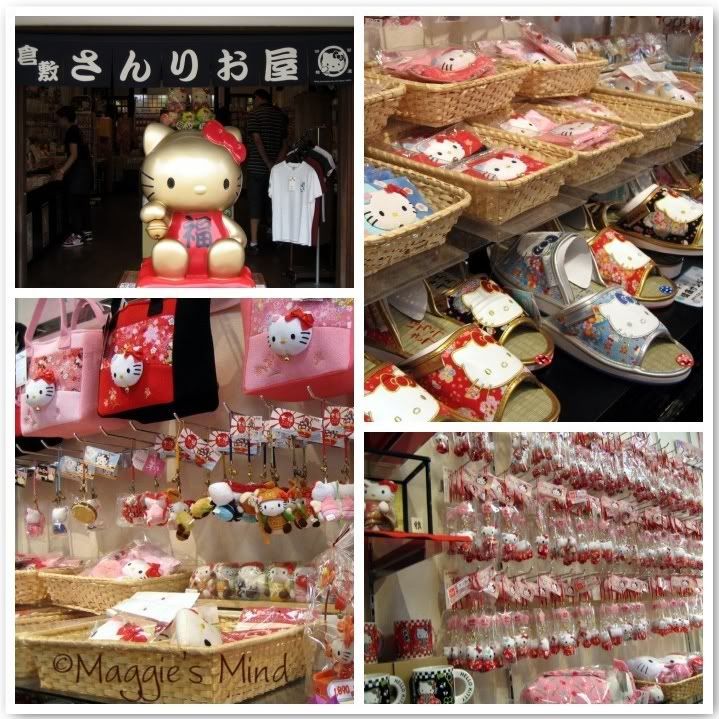 Shops, Shops and More Shops, Bikan District, Kurashiki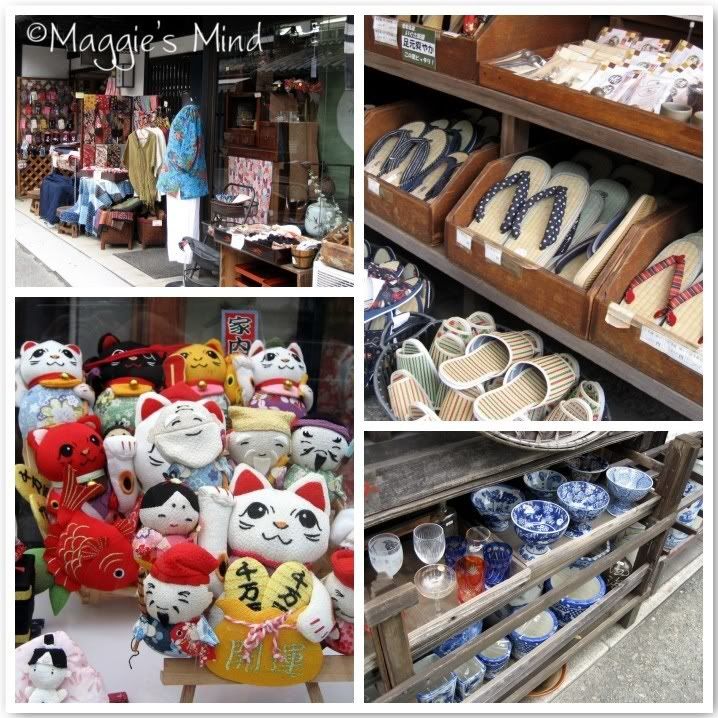 Hard. Off.
After wandering the streets of the Bikan District in Kurashiki, I went to Nakasho, where this little gem with the dirty name is located. It`s a "recycle shop," or second-hand store, where things are mostly like new. Some prices are OK, some prices are not. I did find a treasure there, though... Since my pics are chronological, you`ll see it here in a bit, after I got the little nugget of happy home.
Summer, Japan, Festival Wear
This was the cutest bunch of older ladies, all dressed up and going somewhere. There were probably about 25 or 30 of them waiting for the train.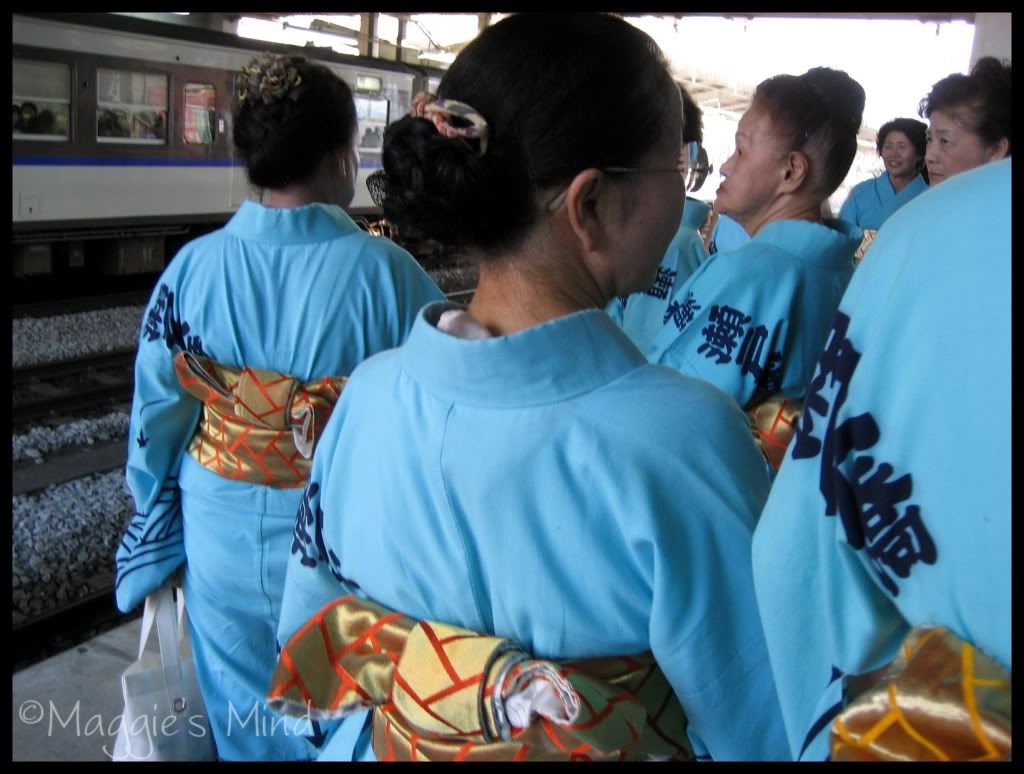 Bitch, You Crazy
This goes with
that post
. If you missed it, this might be less funny. Anyway, this is for my
dear friend J
.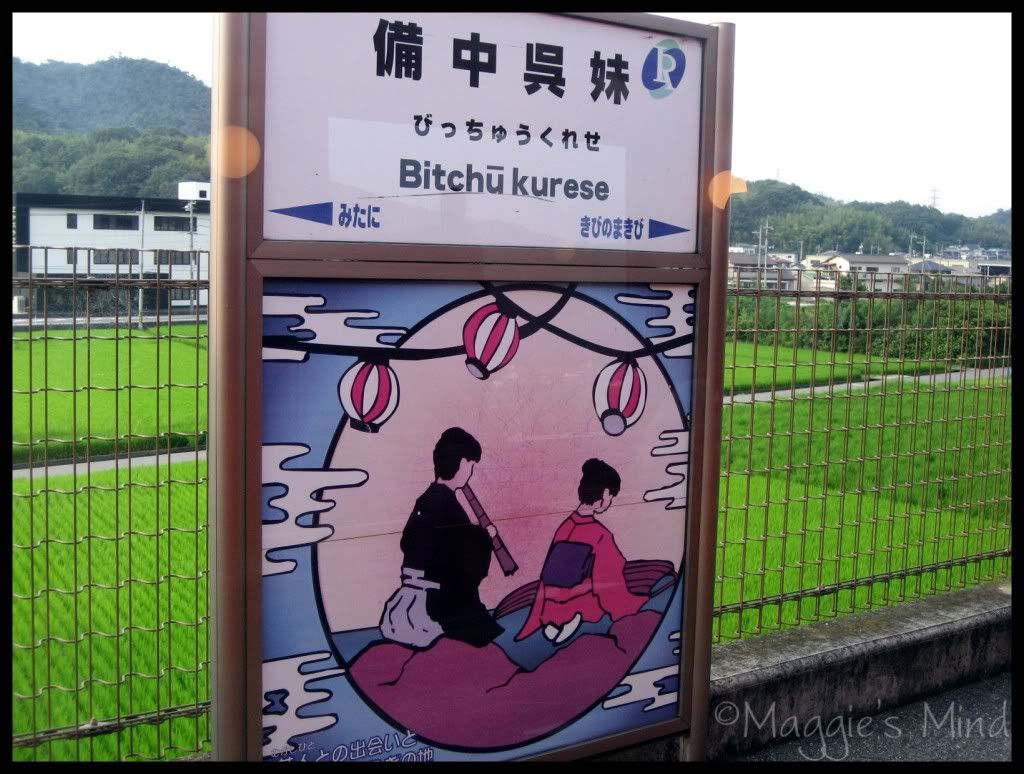 Small Treasure
This is what I bought for 400 yen (US$4-ish) at Hard Off. I kinda needed a scale (kgs make me sound lighter than lbs, so it`s pretty OK), and when I saw the Engrish on this one, I knew that I had found what I`d been looking for to make my life complete.