Last night I finally got all of the pictures that have been living in my camera out of it, narrowed down and ready to post. Well, mostly. Then I decided that I should be outside enjoying the beauty around me instead, so I went for an easy bike ride around town, stopped at a couple of the not many stores in town, smiled about how thrilled I am just getting to live here in Japan again and picked up a few things and came home. Then I worked on the pictures again until one of the other JETs in my town came over for a couple of very cold beers and chitchat.
When I got to school this morning, one of the teachers had brought me
goya
, known in English by folks other than me (I`d never heard of it) as "bitter melon" or "balsam pear." This all started because yesterday I was given cucumbers, and somehow the question of
goya
came up and whether I`d tried it. I hadn`t. This morning, I was given three of them (they look like extra bumpy thin cucumbers). Plus a little lunchbox looking container complete with a couple of samples of foods made with
goya
, like a little salad and a little something else and then a little jello cup or juice - not sure, just put it in the fridge for lunch.
People are so very nice here. Seriously. I`m so grateful I got this placement and not where I`d originally requested. I`d
made my peace with it
and knew it would be awesome, but I didn`t realize it would be this awesome.
Before pictures I just want you to know that I have figured out how to post pictures to
Twitter
from
my crazy new cell phone
. I have no idea what it costs me to do so because nothing was clear. So I won`t be doing a lot of that. I may or may not know how to make or receive a call. Haven`t tried. I just walk to see the people I want to talk to. Or email them. Since I have internet at home
sooner than feared
. Which rocks.
OK, now, finally, the first batch of pictures (there are 48, but only 16 here; I`ll share the others in the next few posts):
Mid-Flight from Tokyo Haneda Airport
to Okayama Airport
Wednesday, July 29, 2009



More Mid-Flight from Tokyo Haneda Airport
to Okayama Airport
Wednesday, July 29, 2009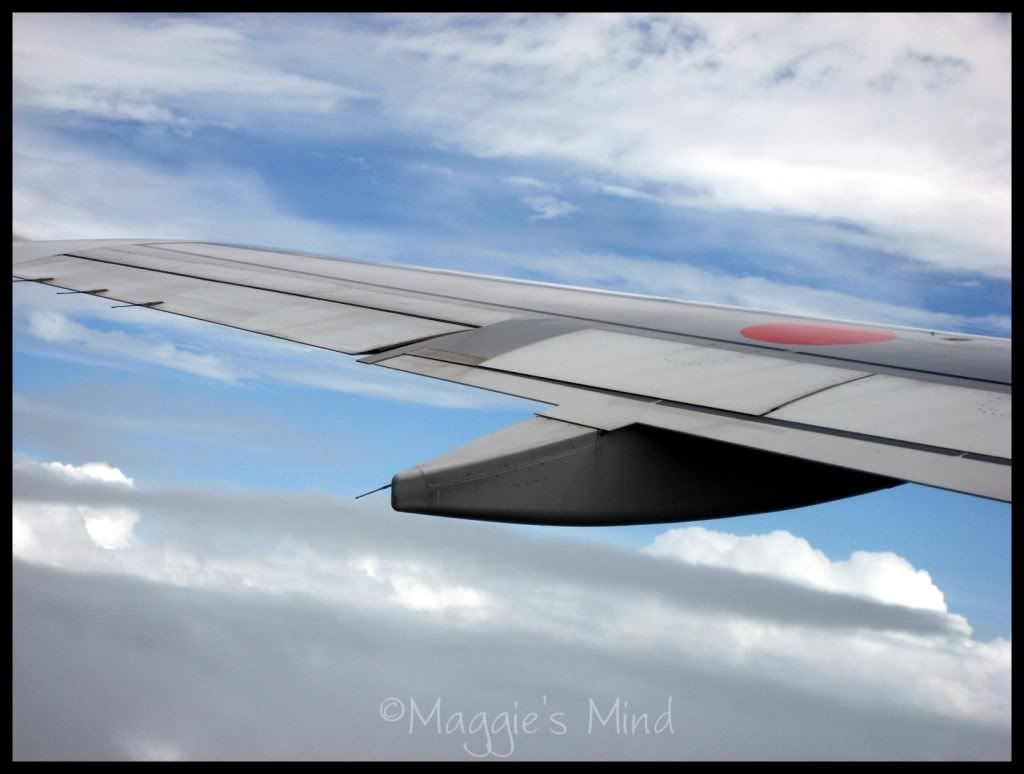 Breakfast of Champions
(this sustained me for 3 years last time)
Canned coffee and CalorieMate



Mabo-Don
(pronounced mah-bo doh-n)
(basically mabodofu/tofu over rice, since don means over rice)
There are about 3 restaurants in town.
One is Chinese. They are gods.



My predecessor couldn`t take the flowers with her, so
they brightened my desk those first dark internetless days.



Flowers Around Town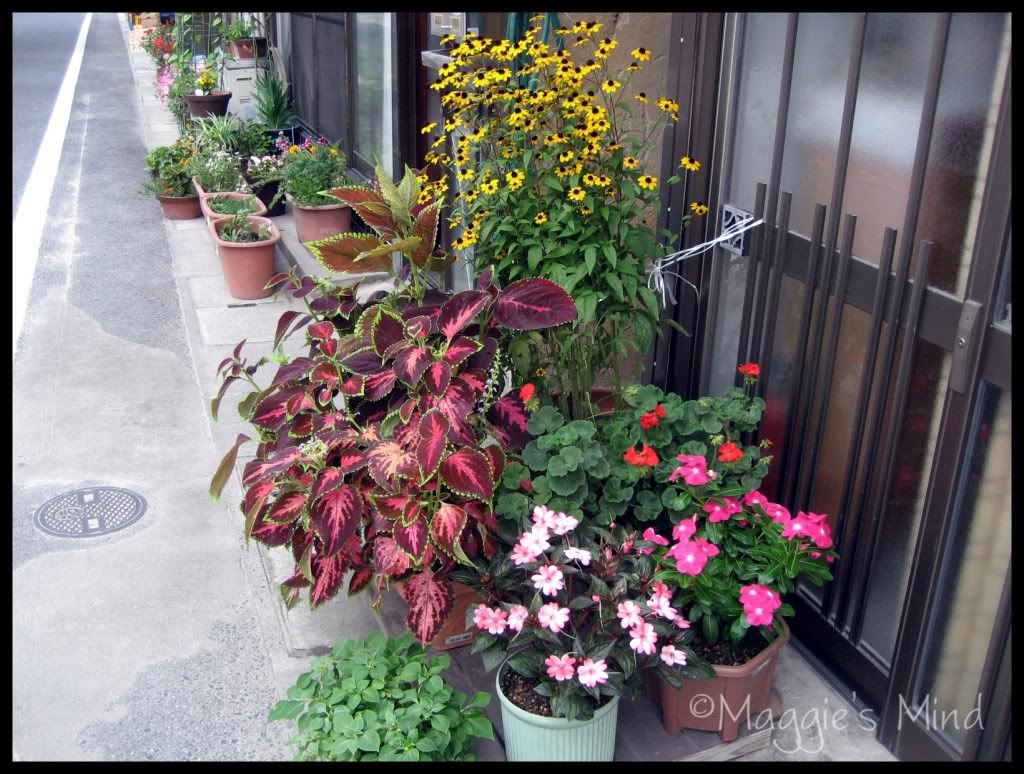 Green. Ricefields. Love.



Reading Material
(food magazines are great just for the pictures of yumminess)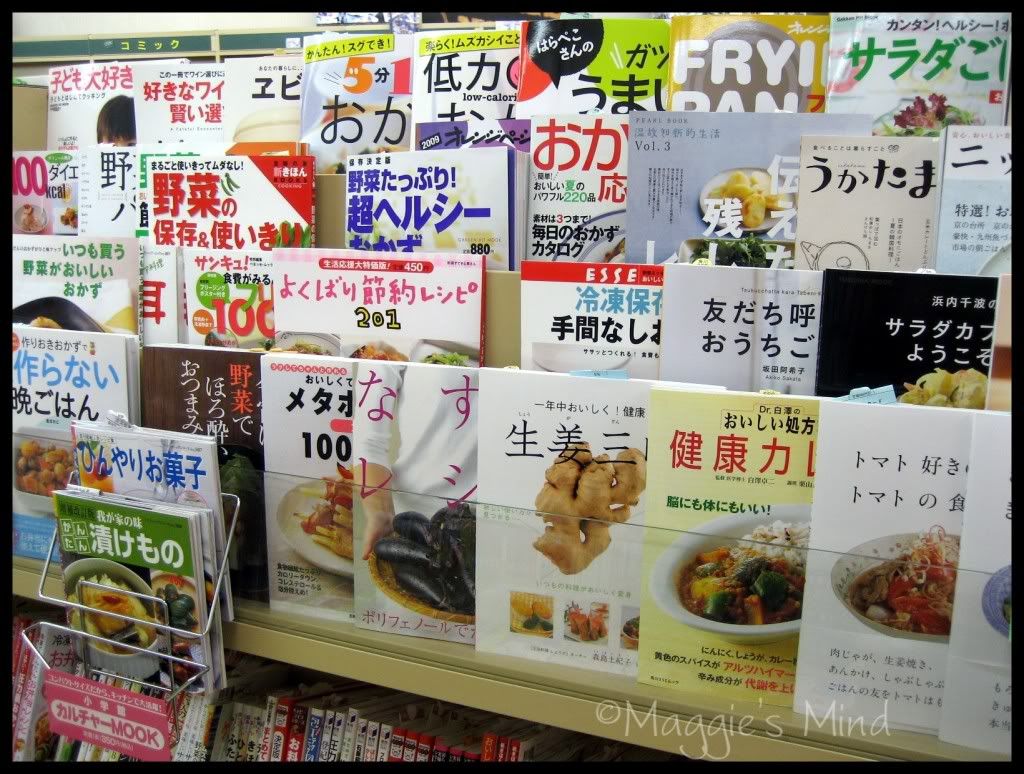 Old Faves, Japan-Style



Surprisingly Good
There is an odd thing going on here with the KitKat folks.
They keep making all these really strange flavors.
Like Apple Vinegar. And it`s actually awesome!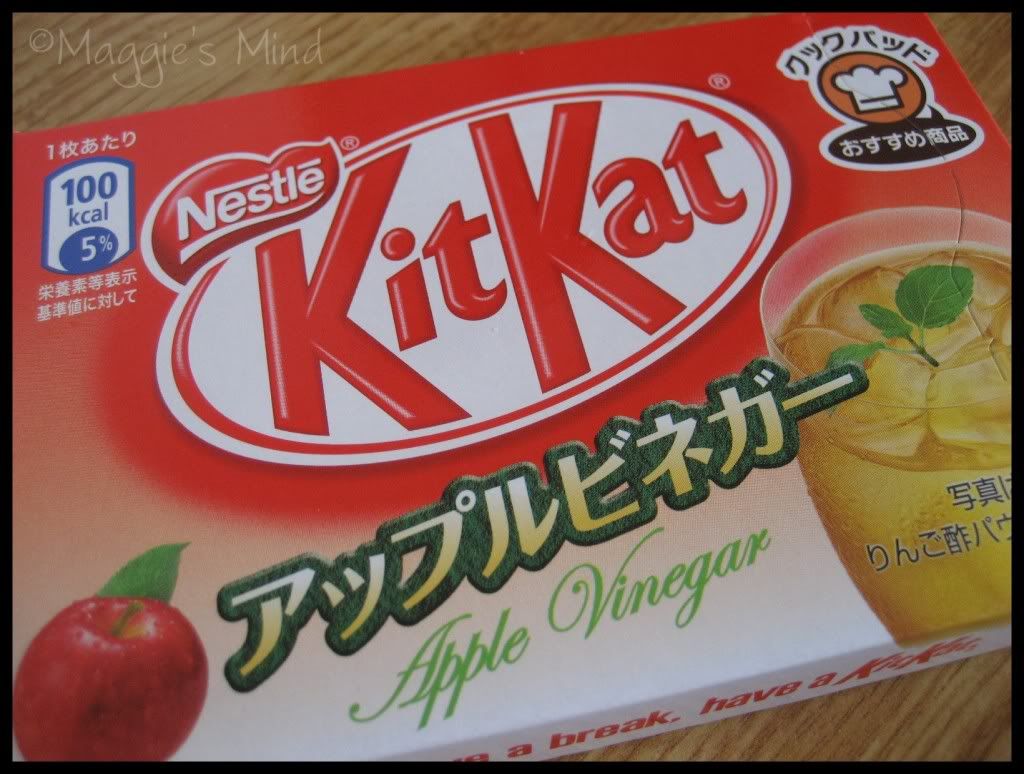 Coffee. Mt Ranier Reference. Happy.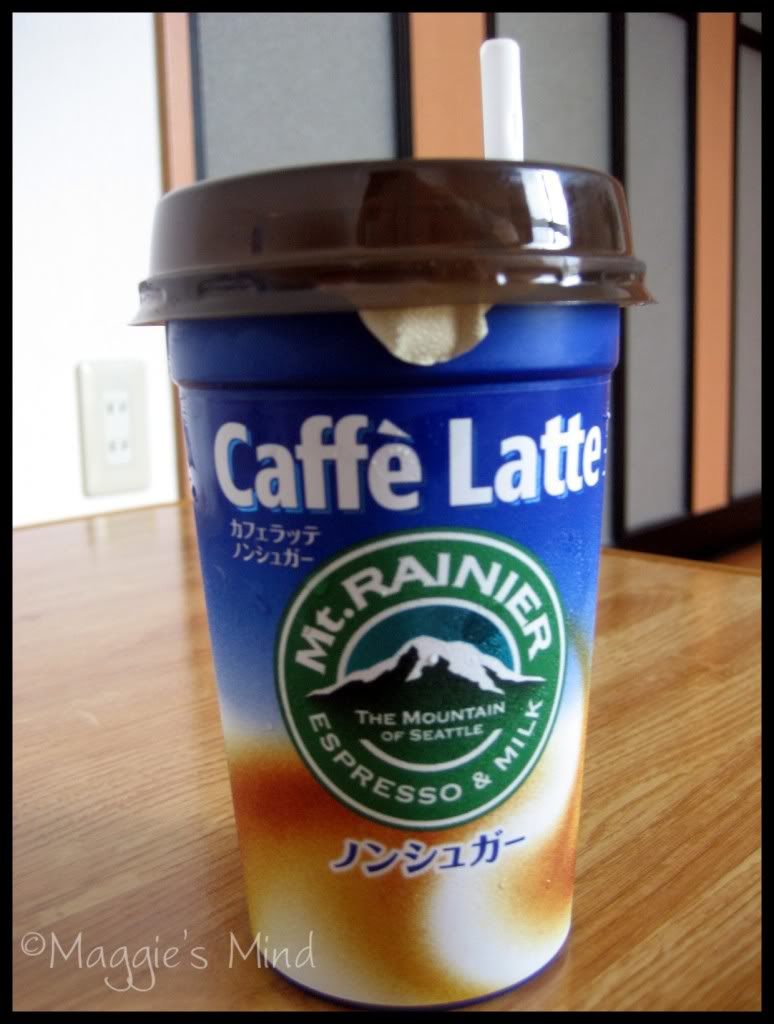 See What I Mean When I Say Beautiful?
Just a view around town. But wow.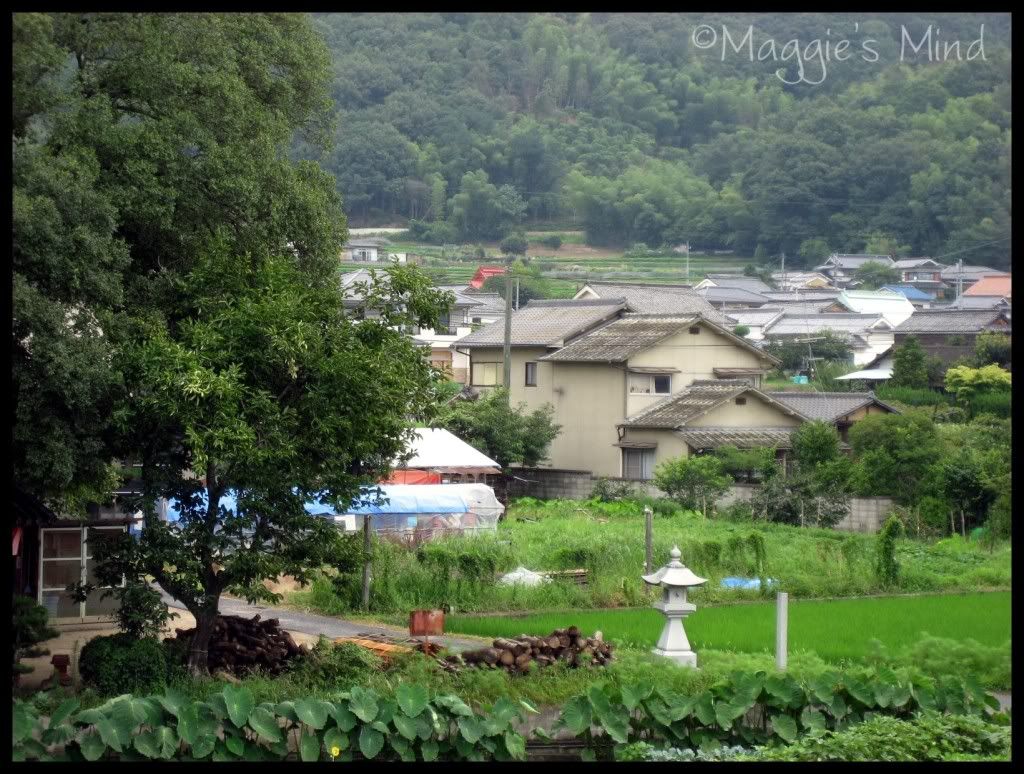 Fog and Tracks and Hills
Saturday, August 1, 2009



Train Station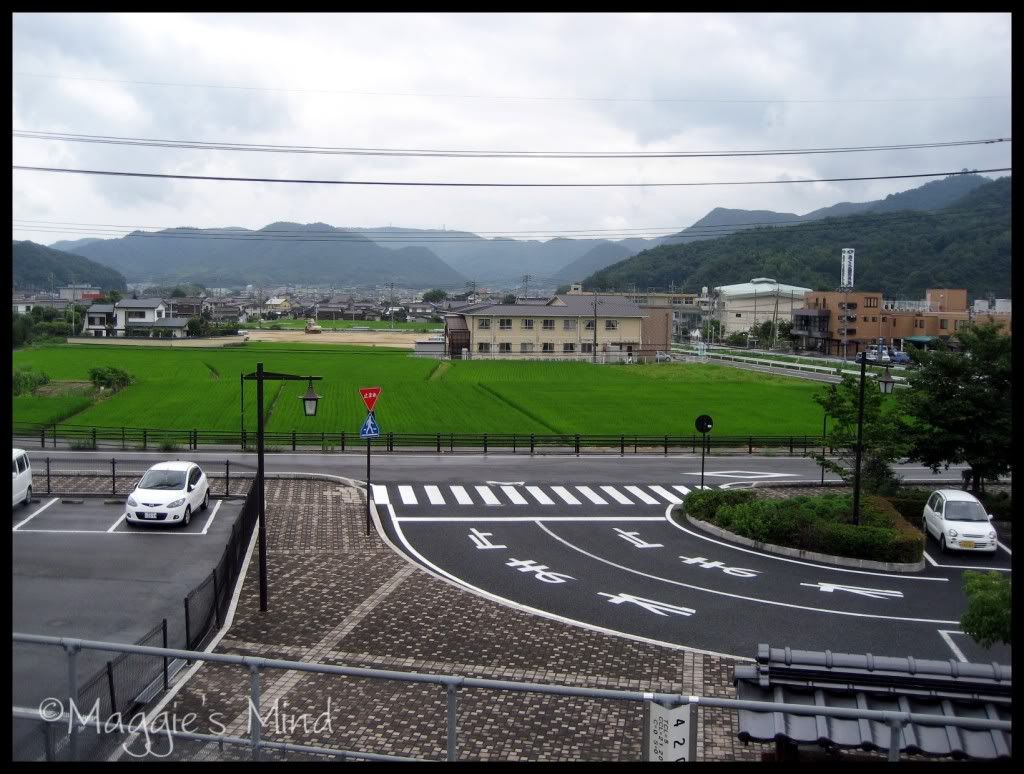 Beauty Reflected All Around
(plus half of me)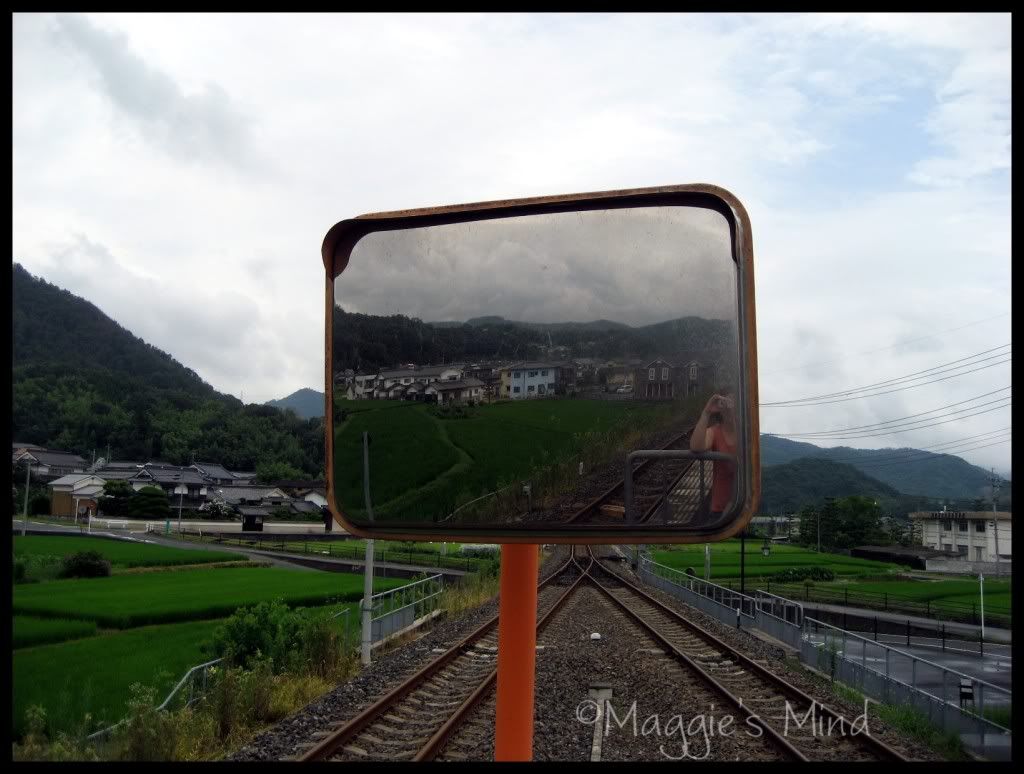 Too Pretty to Title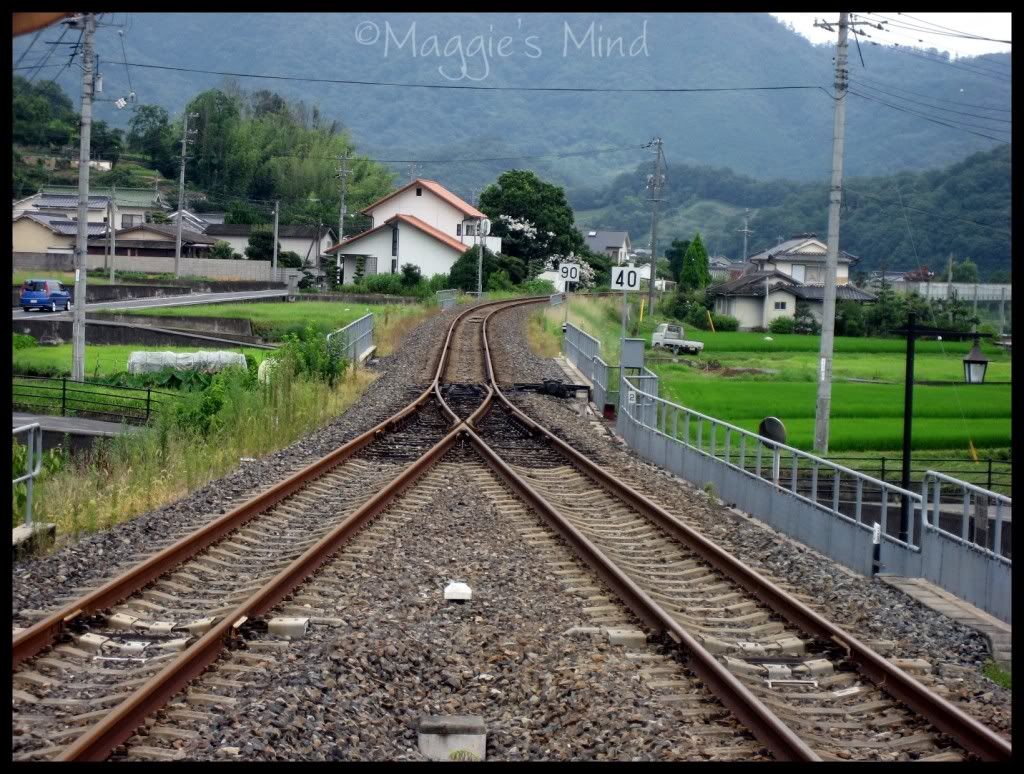 Don`t Go In There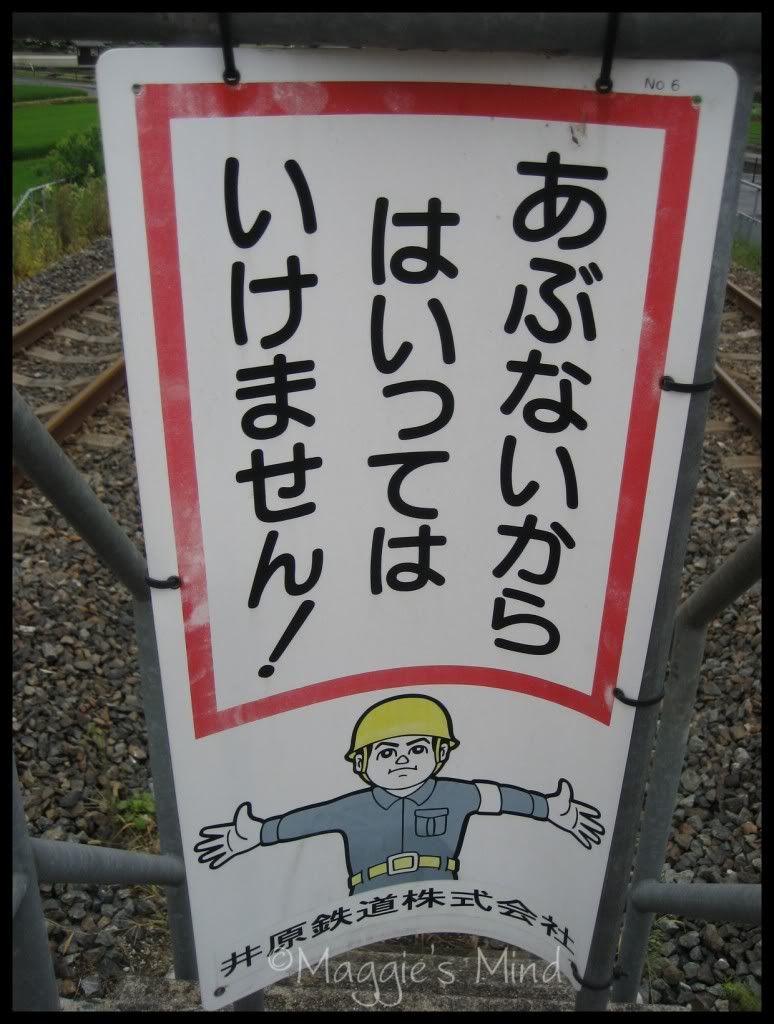 Yah, and that`s only the first one-third of the pictures I have ready to share. The next installment will continue to be chronological with what happened next and where the train took me. It involves Okayama Castle. And a festival. Plus I keep taking more. And Kobe is this weekend. Tonight, more just hanging out around town. Maybe trying to cook
goya
. Tomorrow, the picture train rolls on.