Posting this before I got to bed. Morning is the train to

Kobe

, but we are stopping in

Himeji

first, where there is an

awesome castle

, said to be even better than the one in Okayama (where I've taken all the castle pictures you've been seeing and below). Kobe itself sounds amazing, and I cannot wait! My Japanese Teacher of English (JTE) friend from back in the day when I lived in Shizuoka Prefecture arrived here in Tiny Town safely, and after a nice time catching up, she's already asleep, but she's planned out our weekend, and it sounds like a lot of fun. Apparently, our hotel in Kobe (her very generous "welcome back to Japan" gift to me) is right along the water and very near the

Kobe Port Tower

. She's also planned a little cruise in the harbor, which I bet will be fantastically beautiful.

K, on with the show. Here is the rest of my Show and Tell, right in the castle gardens where I left off last time. (If you missed it, here's

Part One

and

Part Two

.)


Lotus Seed Pods
(not to be confused with my favorite Lotus)
Korakuen Garden
Outside Okayama Castle
creepy cool all at the same time



Need a Shower?
(same type of plant, different stage, I think, don`t quote me)



Want to Move into Here



When Mundane Looks Awesome



More Beautiful Garden



Shaved Ice, Kakigori
(fabulous in any language, this place had green tea flavored ice
with sweet bean paste in the middle and called it Mt. Fuji
because sometimes Japan is awesome like that)



The Garden Being Pretty. Again.

*This* is Summer in Japan
(food stalls,

yukata

- summer kimono, and soon fireworks,
any random weekend, not just on the 4th like the States)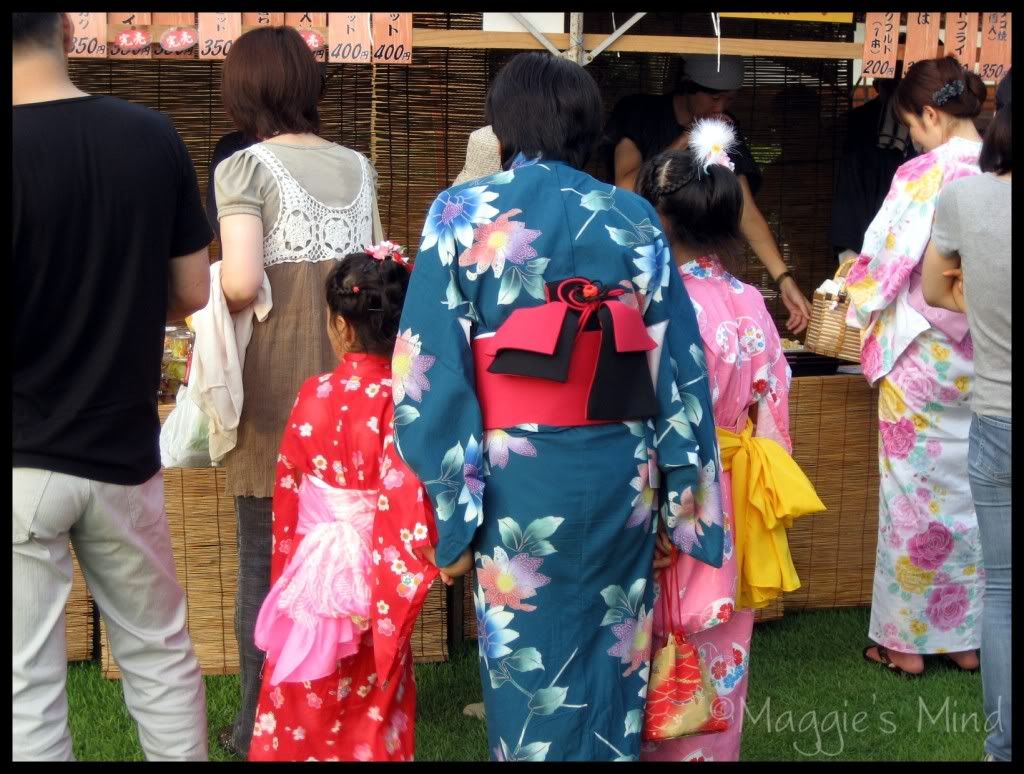 Who Doesn`t Love a Castle Backdrop?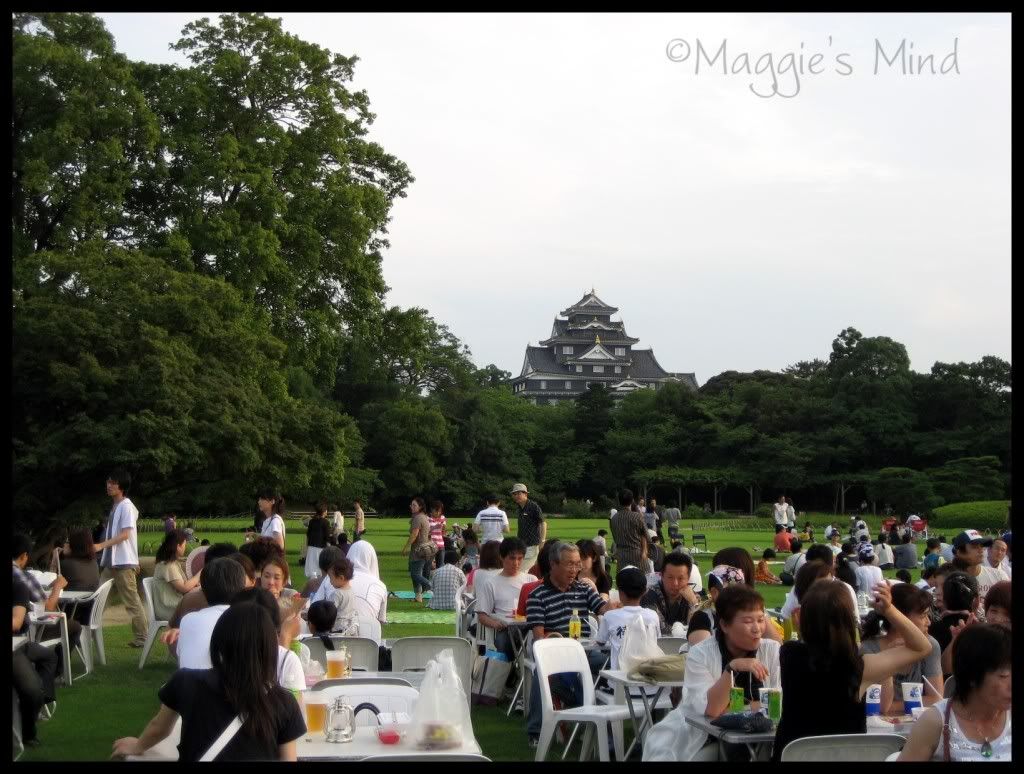 Here there were many, many, many shots of the castle lit up with a green tint and an incredible fireworks display just to the left of it. A view and memory that I think will stay in my mind forever. Our little group of JETs had met a couple of Japanese college students over by the food when they started talking to us, and we spent the evening breaking down communication barriers through maps, gestures, a mix of language and just the desire to understand and to be understood. We all watched the fireworks together, and it was truly spectacular. My little point and shoot camera that I love to bits and pieces works wonderfully in most conditions, but nighttime fireworks isn`t one of them.

You can imagine it with me, though, can`t you? The crowd filled in, couples and families and groups of friends, a mix of regular clothes and pretty

yukata

with bows, the clapping and oohing and ahhing when the sky lit up with something special? Castle just to the right of the action, splendid in green? Please insert that mental image here.

My Favorite Curry Shop
(if I lived in the city, looks like they'd deliver!)



Hamburger Steak
This is what happens when you order hamburger in Japan.
So wonderfully delicious and pretty, too!



Convenience Store Food in Japan is Good!
Chuka Ramen - so nice and cold on a hot day



Mmmm... Lunch, Assembled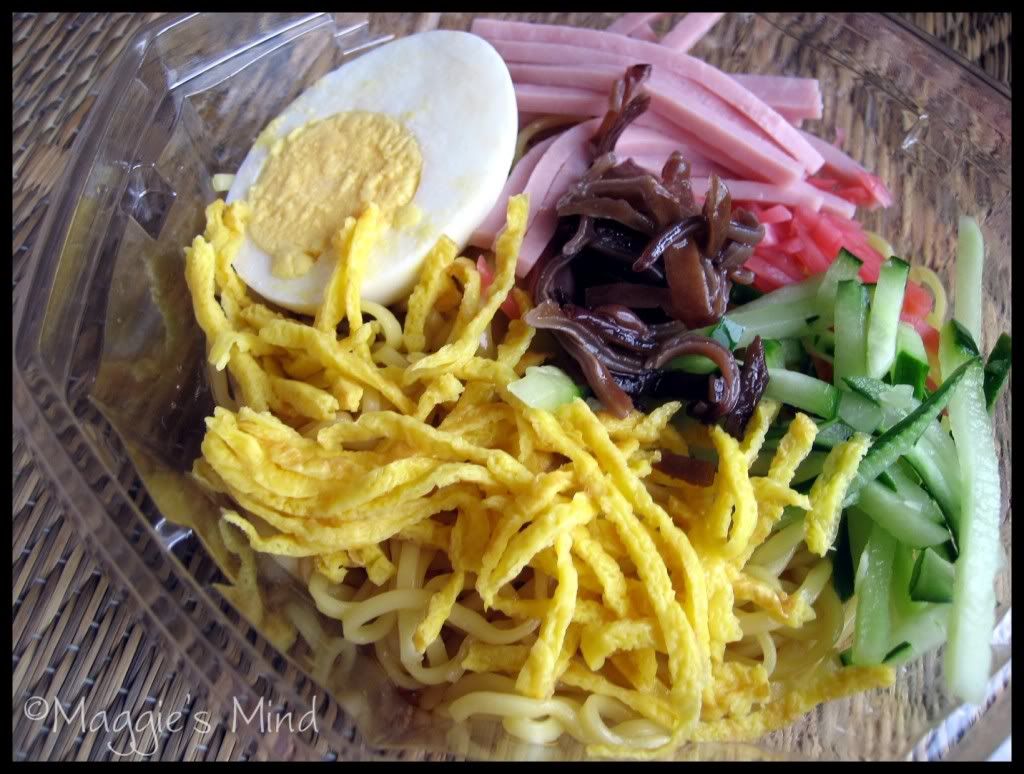 View from My Apartment
(which looks nothing like this house)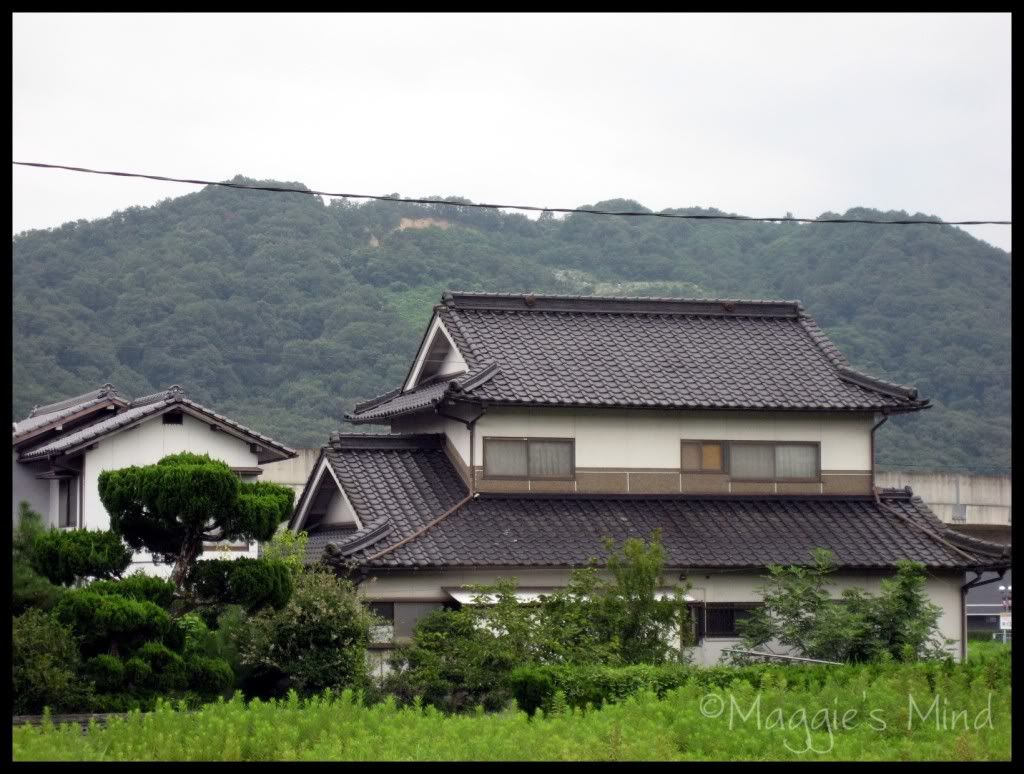 Roughly US $30 Watermelon, Anyone?

By the end of this weekend, I have a feeling I'll have a whole bucket load more of pictures. For now, though, you've seen mostly what I've been seeing so far. Well, kinda. Anything I've photographed, anyway.