I'm back again from a really nice long weekend. Hiroshima was well worth the trip and was different than I thought it would be in some good ways, Miyajima was like walking into a famous postcard and also included a surprise, and the Pirate Festival was really a blast in a gorgeous place. Pictures and stories for each will be coming later in the week.
Monday morning, less than 9 hours from now, I'll give a couple of speeches at school (as in, one in front of all the teachers and then one in front of the whole school, in bad Japanese, just to make it interesting for me or them, not sure which), and then I'll start teaching classes. So, yes, I really am working here (though I do get why some of you asked!), just traveling in between work whenever possible and had the orientation out of town plus a couple of bonus days off. I've been falling behind in getting pictures posted as a result, but I've been taking tons and generally having a great time. Japan is such a beautiful place.
Since I didn't get a chance to post these before I left, below are some pictures from Yume-ga-Hara in Bisei (now part of
Ibara
), Okayama where there is a medieval-like Japanese village where we went way back last Wednesday as part of our prefectural orientation. It was definitely the more fun part.
For now, these pictures:
Taketombo
- like a bamboo helicopter
These are much harder to make than they look, and shaving down the bamboo with a knife isn't gentle on the hands. They are fun once done, though!
Yume-ga-Hara, Bisei/Okayama
July 26, 2009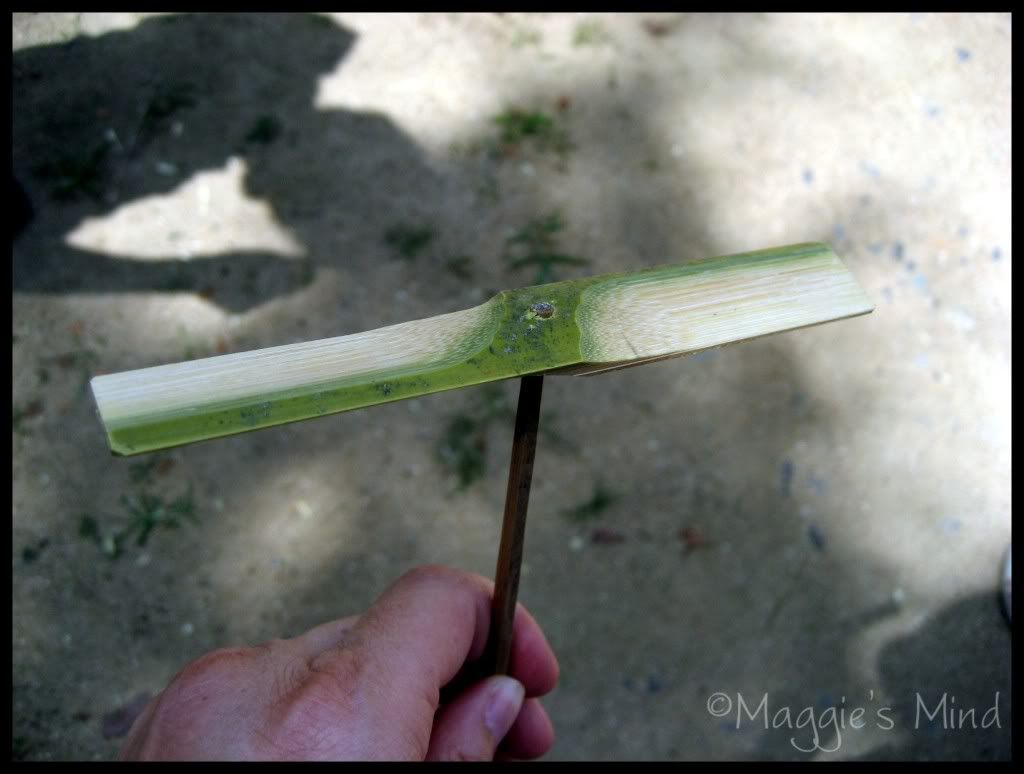 The Master
This man can shave down the bamboo to make

taketombo

in about 2 minutes. Most of us took more than 20 minutes to not even finish half. Thankfully, he finished ours for us. Or I'd still be there.
His secret, I think was being able to shave off long peels at once instead of bits. Even knowing that secret didn't mean most of us could do it. I was impressed at the talent this guy has.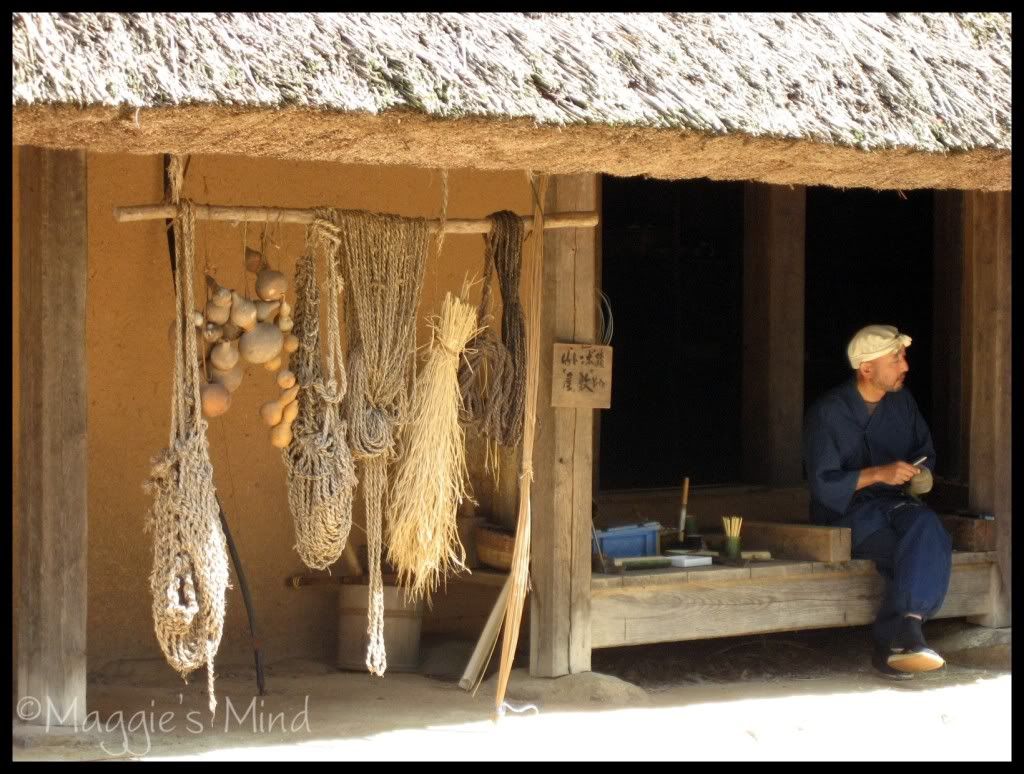 Koma

- spinning tops, made for fighting
We were given these as is, but the challenge was being able to string it correctly and then flick the wrist just right to make it work. Then there was that crazy spinning top of another type that spins even if you put it in someone's hand. Amazing.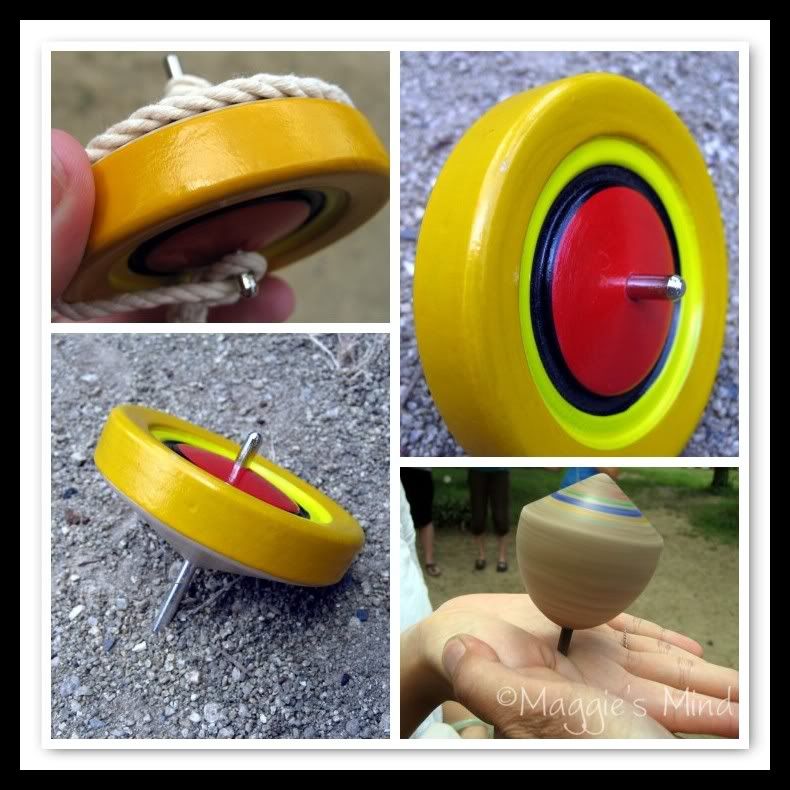 Frogs Say Kerokero Here
I love how different languages have different words for animal sounds.
Japanese frogs don't ribbit, they

kerokero

.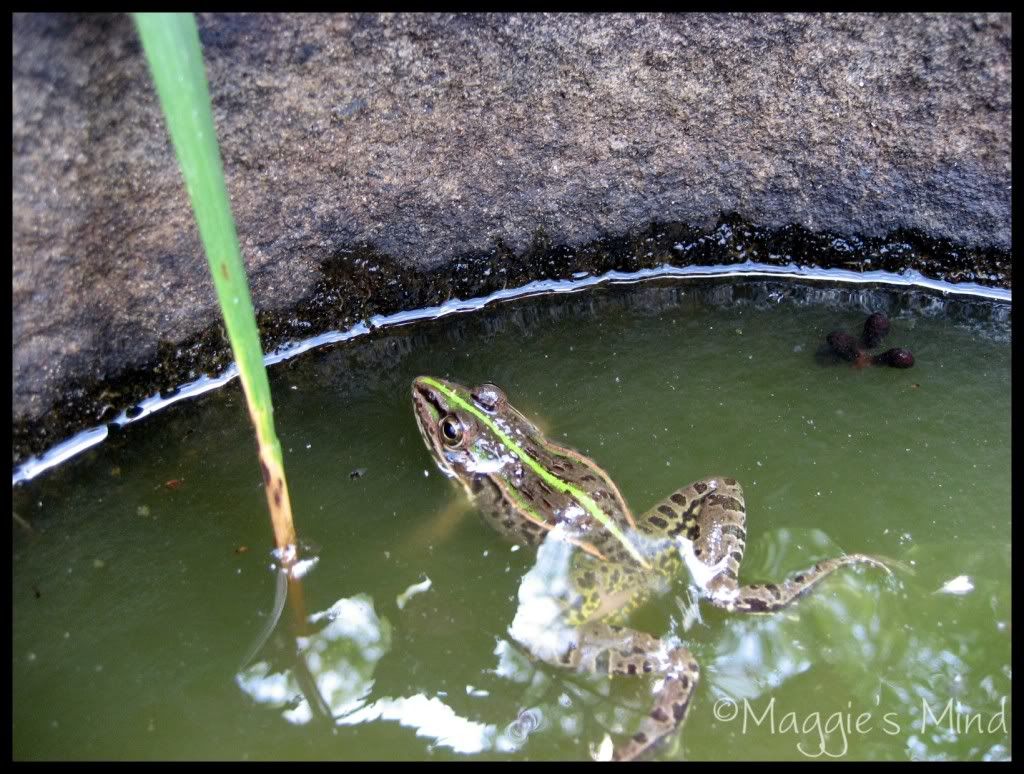 Playing Dress Up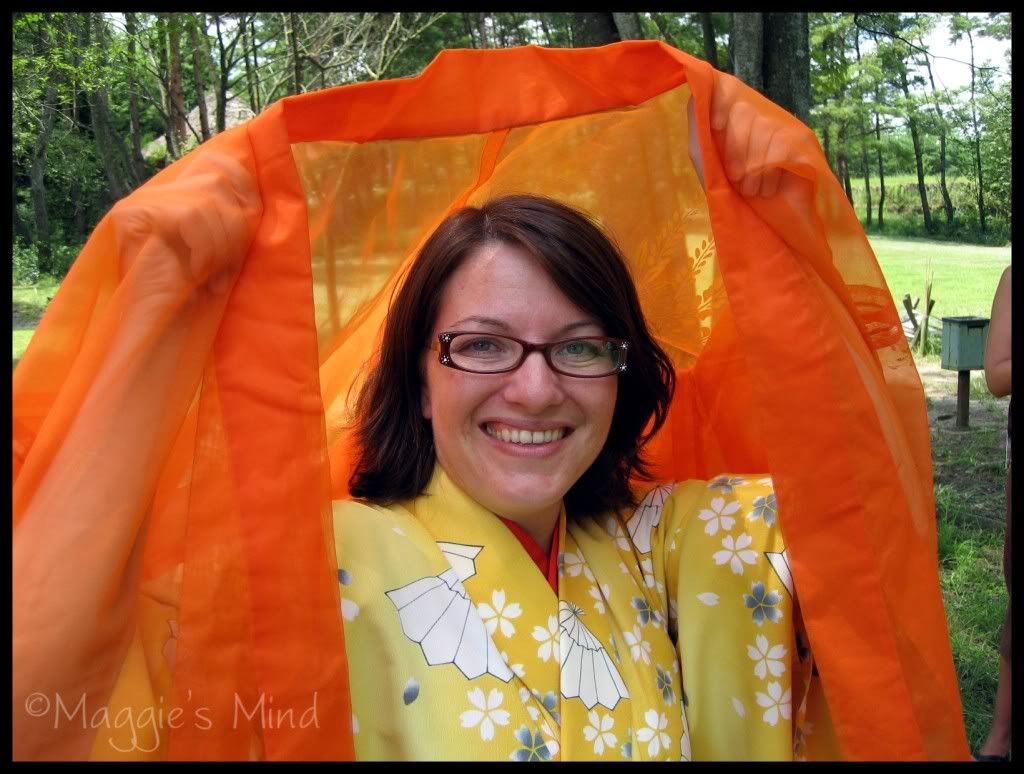 View from the Lookout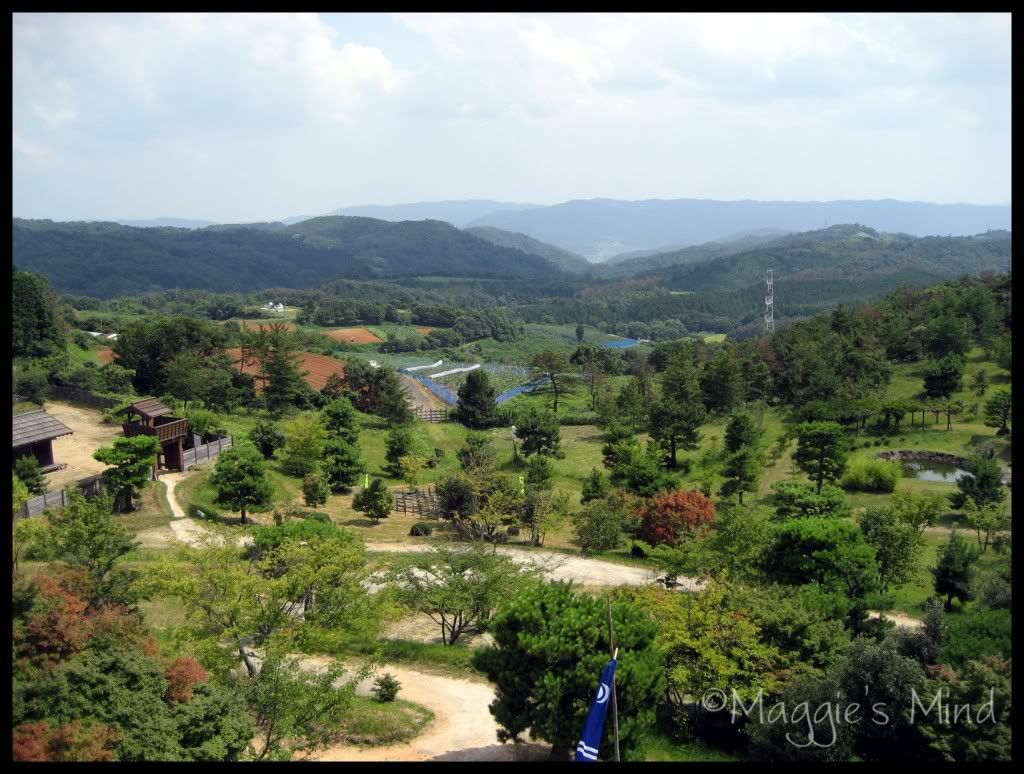 Kagura Performance, the Sound Guy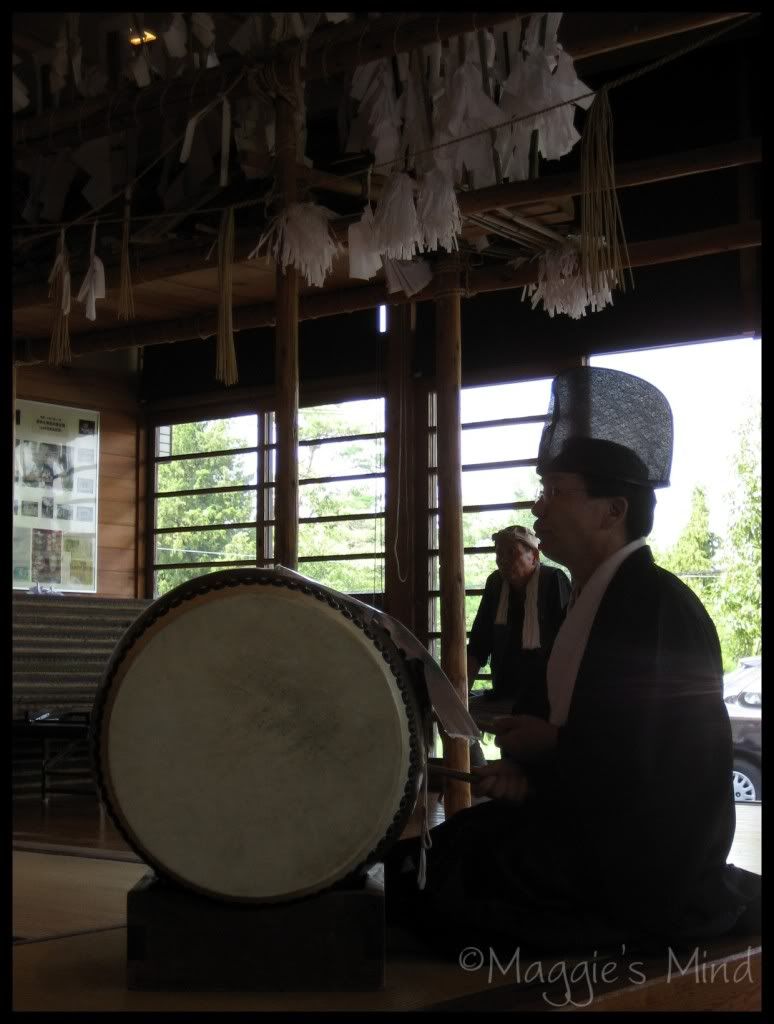 More Kagura
They don't always have this kind of performance there, but they did that day. And at one point the performer tossed out snacks, making it even cooler than it already was.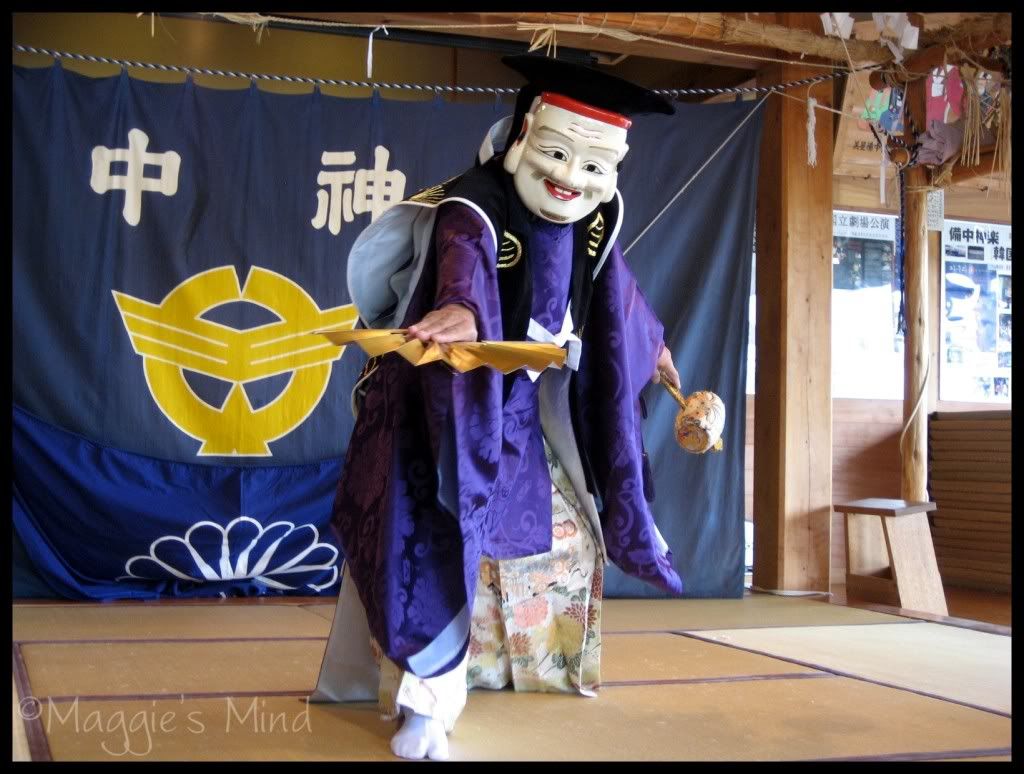 Dragon Slaying, Kagura-style





Okonomiyaki


After the fun part of orientation, I had

okonomiyaki

with some folks near me that just got here and others that are leaving. This is at a local restaurant (one of not many open after lunch), and it's Kansai/Osaka style

okonomiyaki

. When I get to posting Hiroshima pictures, you'll see the difference in style.
Basically,

okonomiyaki

is batter with a whole bunch of stuff in it, often pork or seafood. Japanese people tend to describe it as a Japanese pancake, but I've never been able to think of it like that beyond being that approximate shape. Anything you put

katsuobushi

(fish flakes) on is just simply not in the pancake family, not even as a crazy distant cousin.
That night I tried mine with mochi and cheese, and it was my new favorite. Of course, I still like the old favorites, too.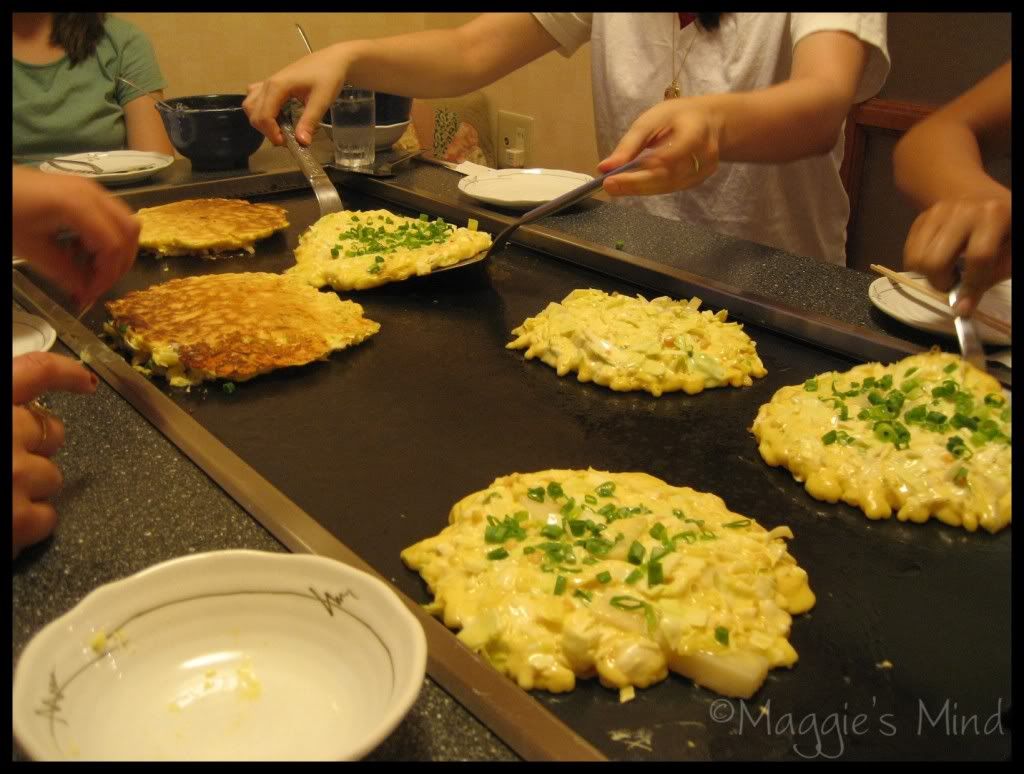 My Kind of Frog
(he totally wanted some coffee, obviously)