Playing catch up a week behind again. Last weekend was a glorious event, Pizza Night on Friday night with our group of new JETs (and one that`s not new) in a small town called
Wake
(pronounced not like what you do in the morning but more like wah-kay) here in Okayama Prefecture. Awesome pizza, really, at a place called
Pizza King
, and
this blog over here
does a great job talking about the pizza in more detail and even showing pictures of how to get there (worth a look, even if you aren`t going). It`s funny how the place is kind of in the middle of nowhere. I`ll be making the trip from my middle of nowhere to that middle of nowhere at least a few more times. Any pizza here without tuna, mayo and corn is a thing of joy, but this place is really pretty damn good even when not comparing it to such travesties.
I`d only packed a bag for one overnight, but it turned into a whole weekend of fun after Pizza Night. That happens. There were pictures. Here they are, some before the big night.
My First Taiko Drums Night
Wednesday, September 2, 2009
I mentioned a few posts back that I`d joined a taiko drum group. I *love* the sound of taiko drums. If only it sounded that good when I play. I totally suck and often hold up the whole group while the main guy who has been doing it for 25 years wonders aloud what we should do so that I get it and stop sucking. So far, nothing has worked. I`ve been twice, and it was at least better than the first time. I have little hope for improvement, but just like with singing karaoke, I never let my lack of talent stop me from attempting to be musical. Plug your ears.



Pretty Little Sunset in Tiny Town
Thursday, September 3, 2009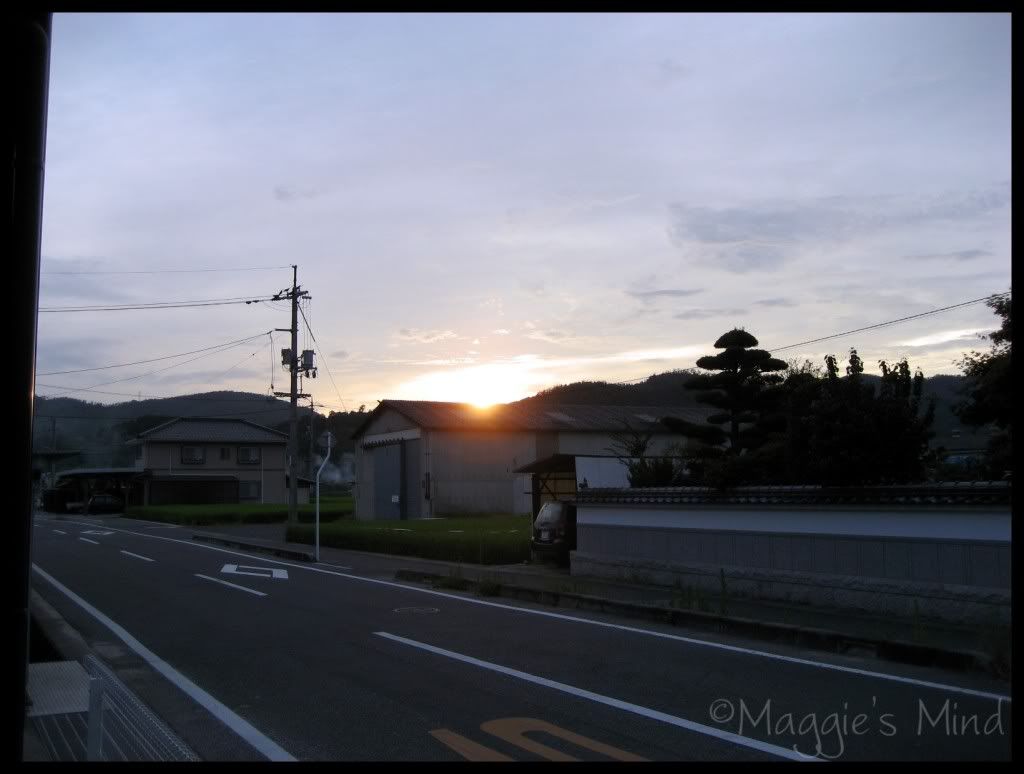 Train Station Sunset
(Headed Out on Pizza Night)
Friday, September 4, 2009



Pizza. King. Indeed.



Purikura Heaven
"

Purikura

" is short for "print club," where you take photobooth pictures with cutesy stuff on them, and then they print out as small stickers to trade with your junior high school aged sometimes adult friends. It was popular even 14 years ago when I last did this JET thing. Now it`s just more advanced with a dizzying array of booths all in one place and a gazillion options to decorate the pictures you`ve taken. I didn`t intend to turn up here, but after pizza last Friday night and staying over with friends (and a fair amount of beer) as intended, a few of us decided to hang out in the city (Okayama City) for awhile on Saturday. One of our group dragged us in here. I didn`t exactly kick and scream.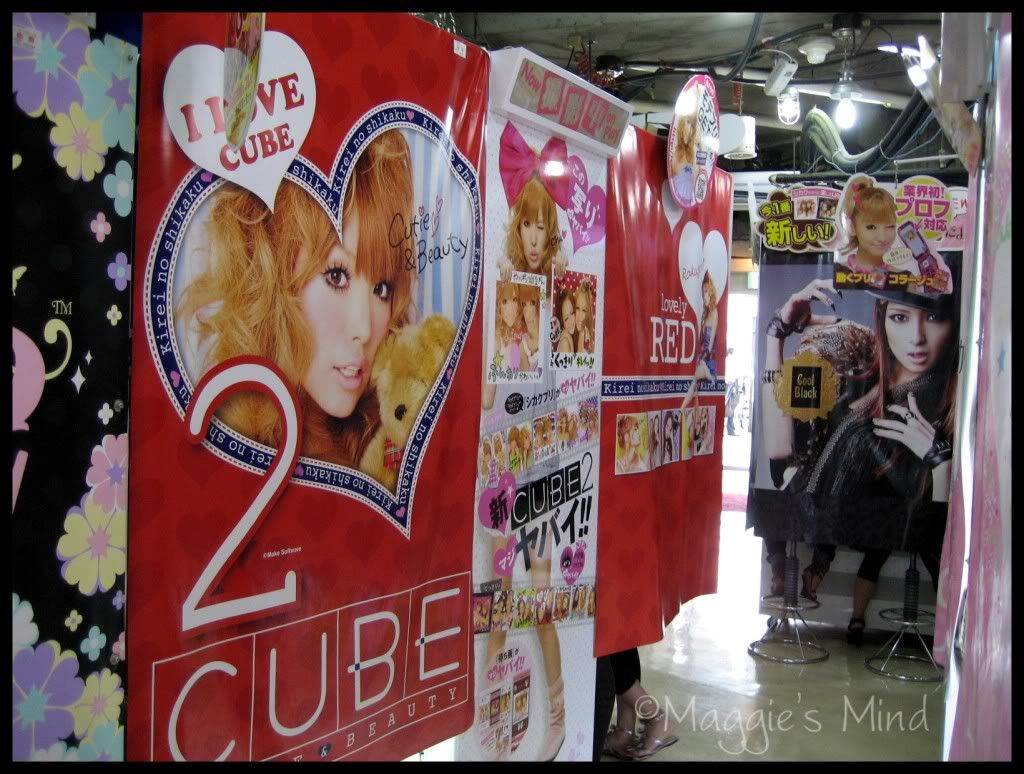 Kibichuo, Okayama Prefecture, Japan
Sunday, September 6, 2009
Continuing the trend of coloring outside the lines of my plans, after Okayama City, I went back to another of the JETs towns, way remote, by car, up in the mountains and completely gorgeous. We hung out and had a nice girls` night and went to the local nature park the next day. I have to say, the scenery reminded me a lot of Oregon. And I did say so. Probably a lot. I miss waterfalls.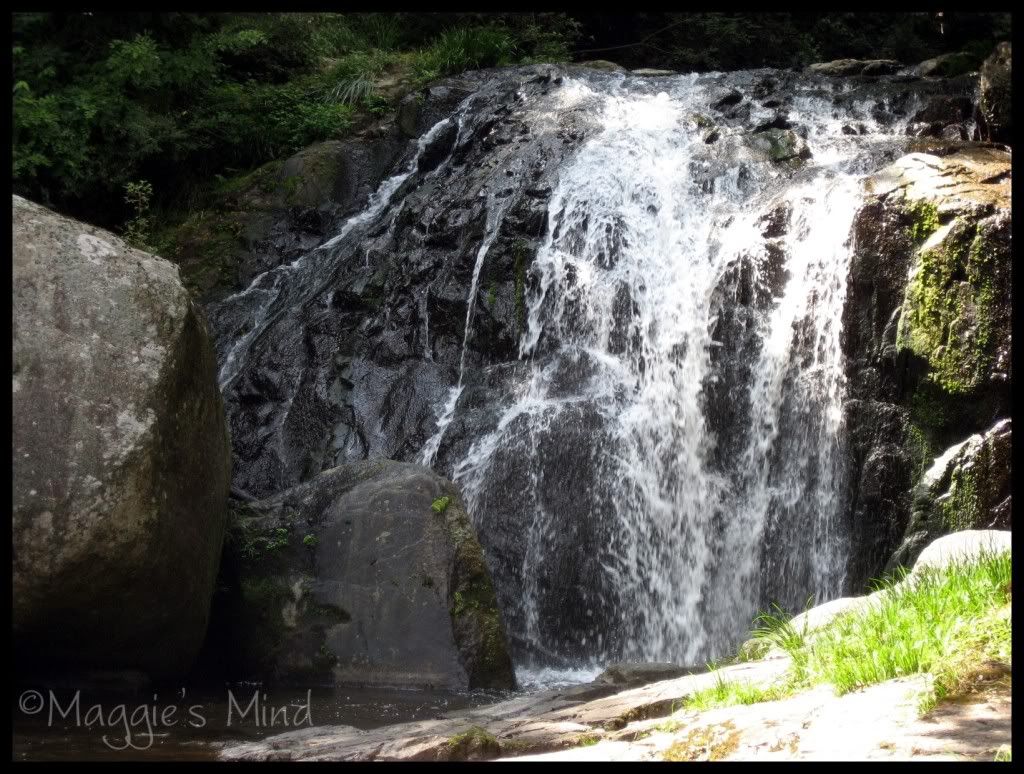 Kibichuo Nature Park



Almost Home
After the waterfalls we drove the hour or so into Kurashiki (already talked about one area of this city here and here). I could easily catch a train from there, and it`s also where there happens to be an actual mall. Japan doesn`t have a lot of those. AEON Mall is a 10 minute bus ride from the train station (which has a Starbucks by it, just saying), so after a little mall time, I headed back to my tiny town, and this was the view from the train. I always love the view heading home from wherever the weekend has taken me.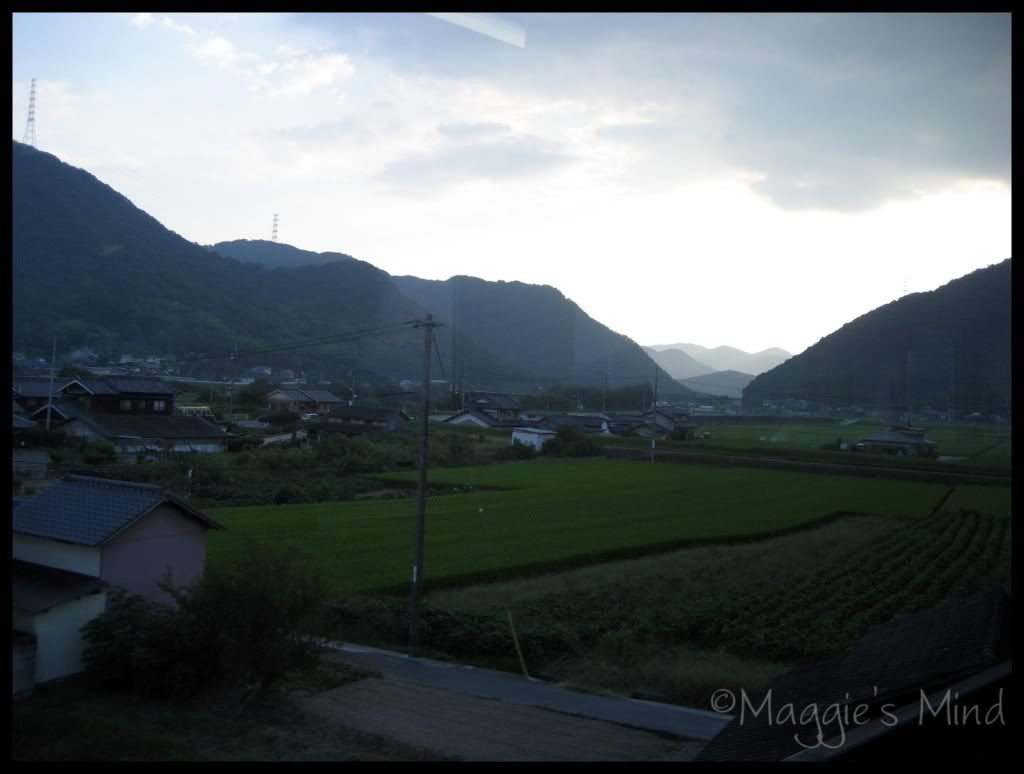 No big plans this weekend. It`s the first weekend that I`ll actually sleep in Tiny Town because my school is having Sports Day on Saturday (September 12th), so I`ll need to stick around. The good news is that there is an
enkai
after that, so it will be a good chance to talk to more of the teachers once alcohol kind of fuzzes the language barrier and blurs some of the shyness (on both sides, but more theirs). Then I have Monday off from school. I have no idea where I should go/what I do, but I need to go/do something.
Looming larger is the pressure to come up with some plans for
Silver Week
the weekend after this plus the following Monday through Wednesday (so September 19 - 23) that are all holidays. Lots of places will be insane with travelers and hotel prices higher than normal, so my initial thoughts of trying to get to Osaka and Kyoto are sounding better for just a few 3-day weekends kind of thing, which leaves me scrambling for some plan to go somewhere with all those fabulous days off. Ah, the stress...