This post is the last of the Silver Week travel pictures. I've been so slow at getting them posted that I haven't been updating on other silly stuff going on around here. There is always plenty of silly stuff, sometimes in a good way, even. Now maybe I can start to do that after this long weekend (involving a Sake Festival, yay!) coming up.
Back to Silver Week. I stayed in
Yonago
(
米子
) in Tottori Prefecture. Yonago is just outside of Shimane Prefecture where all of the other places were I visited (if you missed them, there was
Hinomisaki
,
Izumo
, and my favorite,
Matsue
). I'll be honest. I didn't love Yonago. I stayed there only because it was the only place in the vicinity I could find a decent and reasonably priced room in the area during such a busy travel week. If some of my posts are love letters to places in Japan, this one is more like hate mail. Sorry. Just how it is/was/ever shall be.
It was very difficult to find out information about anything in Yonago, even in Japanese. Going to the Information Kiosk at the train station was like pulling teeth. I asked for a map and got an English map that was pretty much useless along with information that was also in English but didn't say what it was in Japanese (making it difficult to ask someone in Japanese when you don't know what it's called) or details like how to get there. The next day, I went back to the Information Kiosk and asked about going to the
onsen
(hot springs) famous-ish in Yonago. She just said that you go by bus. So I had to ask what bus, then pulling another tooth, when do they run, and grabbing a molar, what onsen places are good. I mostly got one word answers. I had been so spoiled in Matsue (love, love, love) where if you asked about something, you were given plenty of information with all the pertinent details and maybe even more information about nearby places. As a bonus, lots of the time info was given in English. It was like having all of the teeth just fall out at once with no pulling. Not in Yonago.
Still, it wasn't all hate.

Mister Donut, My Friend, Even in Armpit Yonago
September 20, 2009



Seen While Sitting at McDonald's in Yonago
(Yonago gets one point for having a Mc D's - yes, I did - and another point for having entertainment in the form of the butchering of my native language, though it's not like I don't do the same to theirs daily.)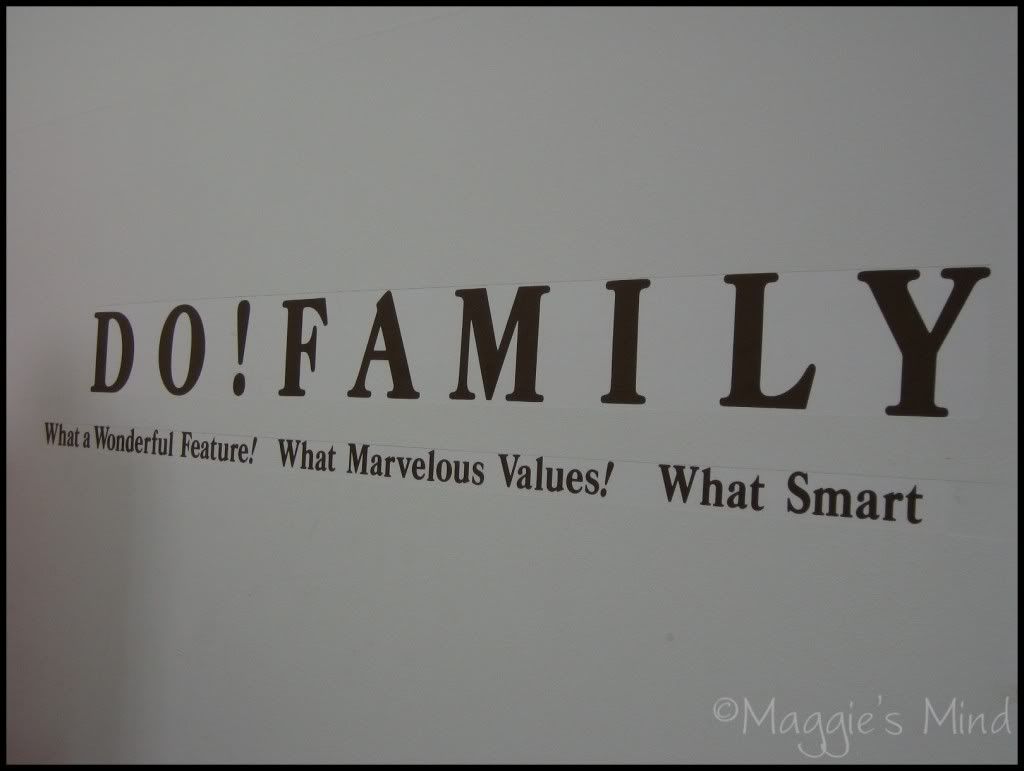 Hotel Room
Plum Wine Juice Box
Drinking Alone to Blur Out the Fact that I'm in Yonago





In keeping with my penchant for all things chronological, it's time to tell you about the morning of September 21st, the night after the juice box and its cousin friends that kept me up too late while I surfed the web (one more bonus point awarded).

There are no pictures. Be grateful. You don't want to see that. If you

follow me on Twitter

, you heard about this live, weeks ago, before I got so behind on everything. Innywho, at 6 bloody AM, I was awoken by the sound of the fire alarm. It kept ringing. I became concerned that my ass could be on fire. I did what any rational person would do, and I ran out into the hallway in my pajamas. With my laptop. The useless Yonago maps could burn, didn't care. In the hallway were all of the other folks on my floor, some in their PJ's, too. The looks on their faces suddenly seeing a crazy foreigner standing there in PJ's with laptop cradled like a baby was priceless. If I hadn't been busy crapping said PJ's (no, not really) out of fear, it would have been just as funny at the time as it is looking back. In any case, there was no fire. Still, I was unable to go back to sleep. That's how/why my first morning of the day I'd spend in Yonago would begin so early.

Back to the picture show.


River Walk, Yonago
September 21, 2009
If you ever have the misfortune of being in Yonago for some reason, make the trip not be a total loss by taking a walk along the river. It's gorgeous. There are sculptures all along the way.

The information you won't know when you start is how far it is to the other end. I still don't know. I do know that including the failed attempt to find where exactly the old castle ruins are once you turn off of the river walk (uphill, both ways) at the last sign you'll ever see and different forks you could take if only you knew where the hell you were going, it took me more than a couple hours (back on the main river walk after the castle ruin fail). The map I had was completely useless. Being hot, sweaty, hungry, tired and not sure when I'd be able to stop walking did not endear me to the City of Yonago. I'll quit my bitching and show you the prettiness I did get to see.



My Happiest Point Along the Yonago River Walk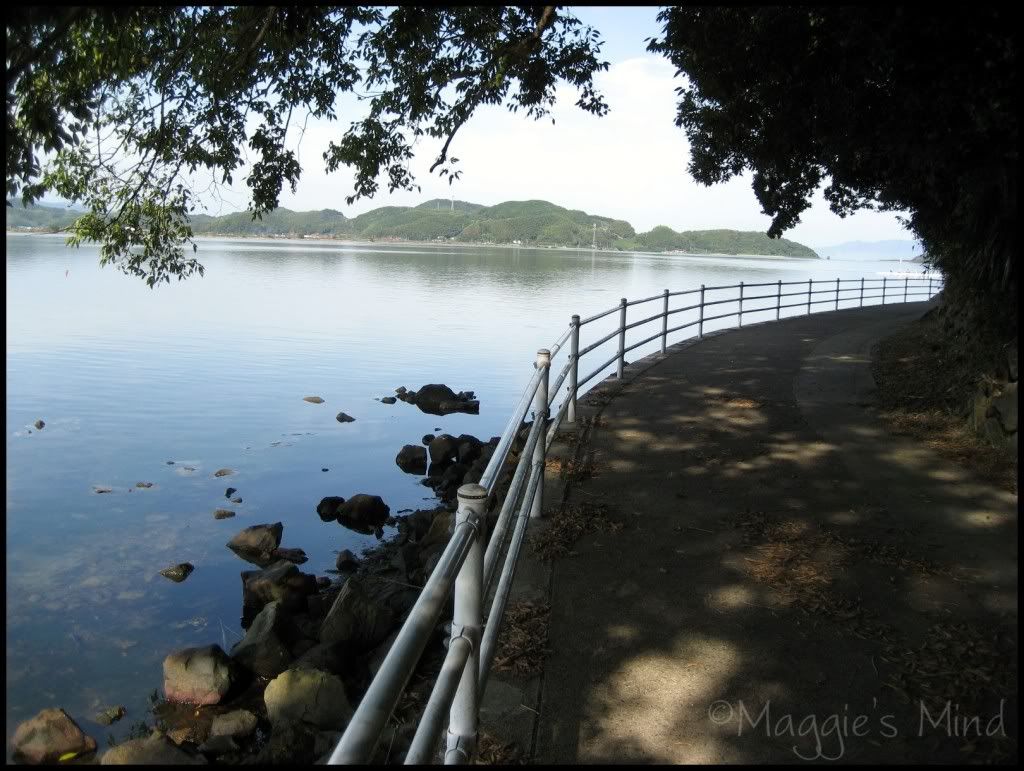 More River, More Walking, More Pretty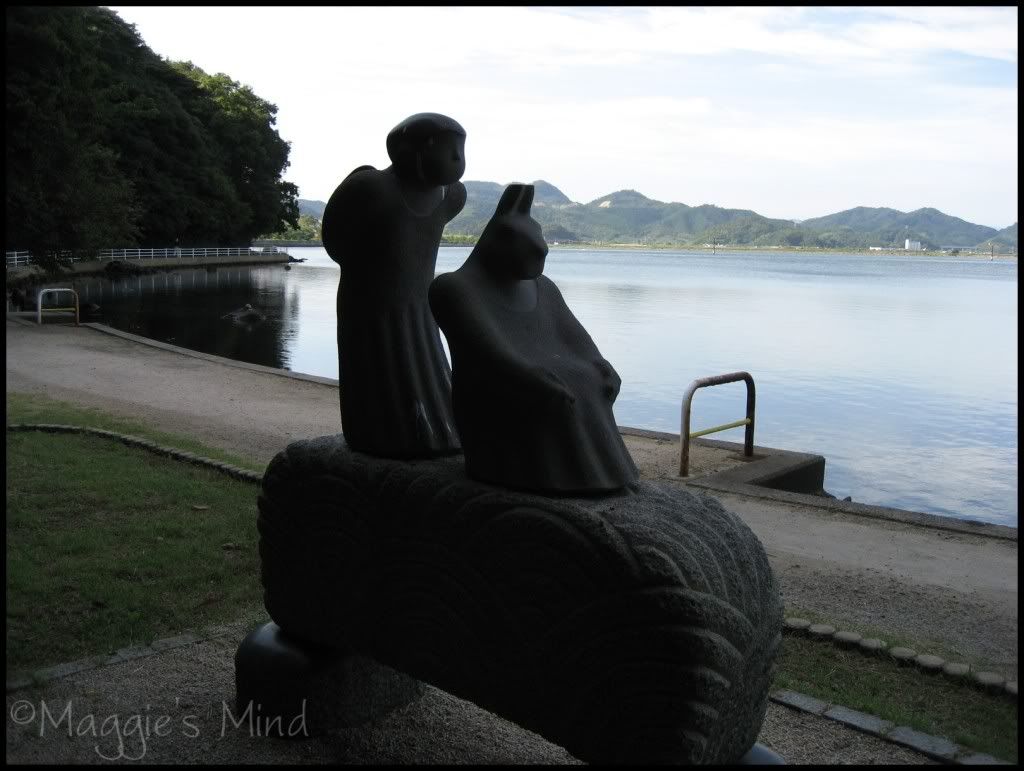 The End of the River Walk
However many hours later, I got to here. It was another long walk back to the hotel, but I stopped at a lunch place for breakfast, and that made life better.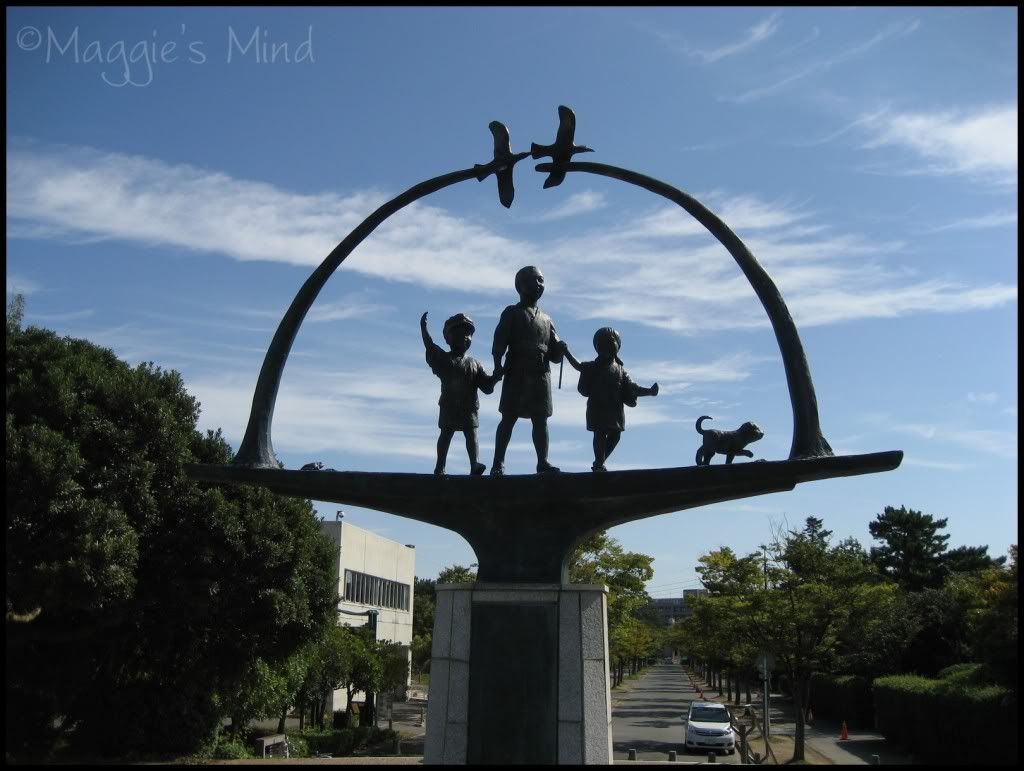 Just Some Shrine
None of the useless information I had named it, so I'm calling it Just Some Shrine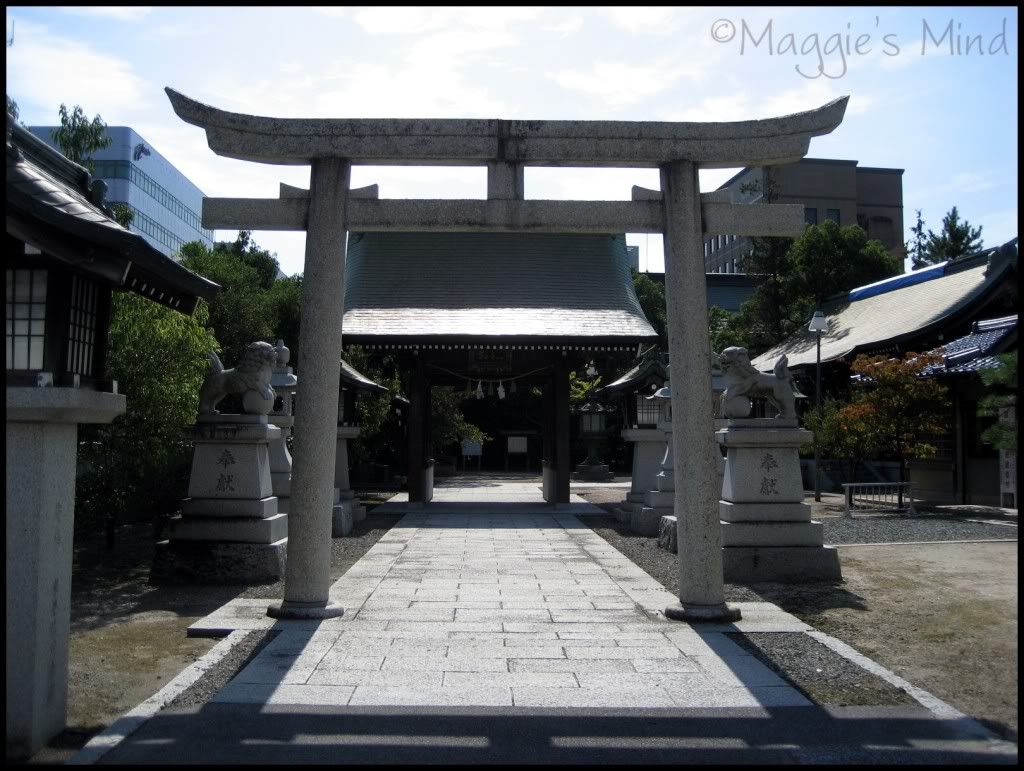 More Footbath
So, after a nap (tired from waking up too early for the fire that wasn't), I finally did haul myself over to the famed (so they say, I'd never heard of it) Kaike Beach Onsen Area. There was another one of those joyous foot onsen thingies outside the bus station. It wasn't as good as the one in Matsue, but really, nothing compares to Matsue. And, still, it did feel nice.



Kaike Beach, Yonago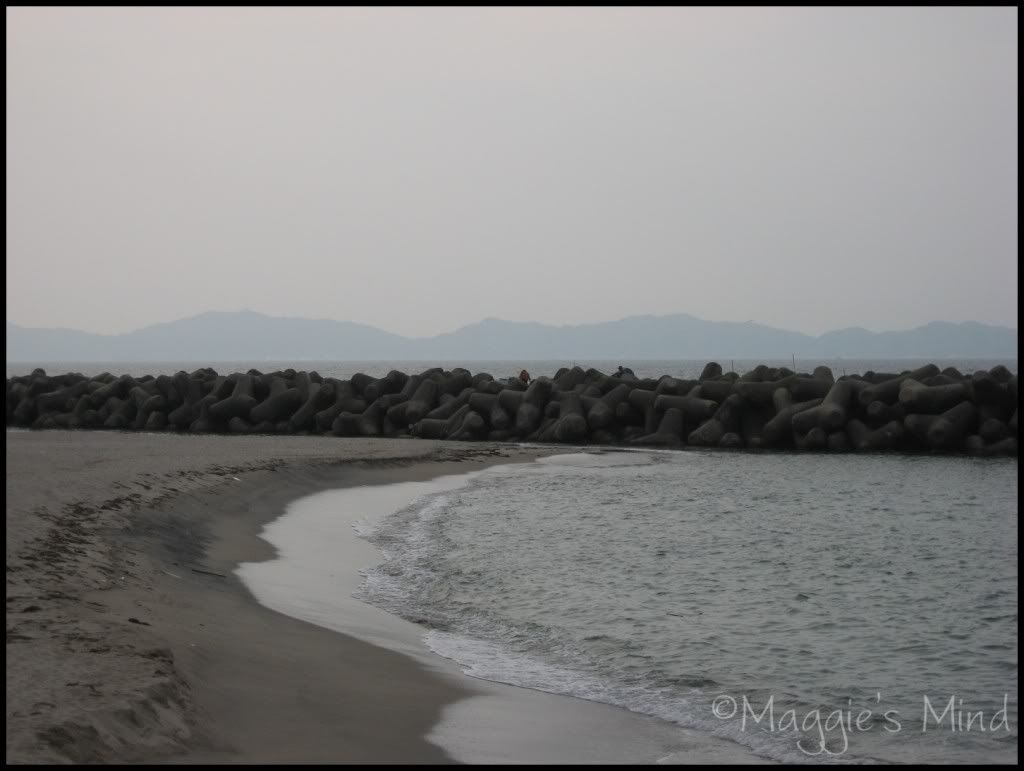 Sex
Over by the onsen area, there are a lot of sex-related shops from adult toy stores like this one to soaplands (they guys in front looked menacing enough that I didn't take a picture). This also did nothing to make Yonago seem like anything but an armpit to me. It also didn't make me want to stay long enough to go to an actual onsen, knowing that if I did, it would be dark when I was walking past these fine establishments back to the bus stop. Alone. Thanks, anyway.



Kaike Onsen, San Chome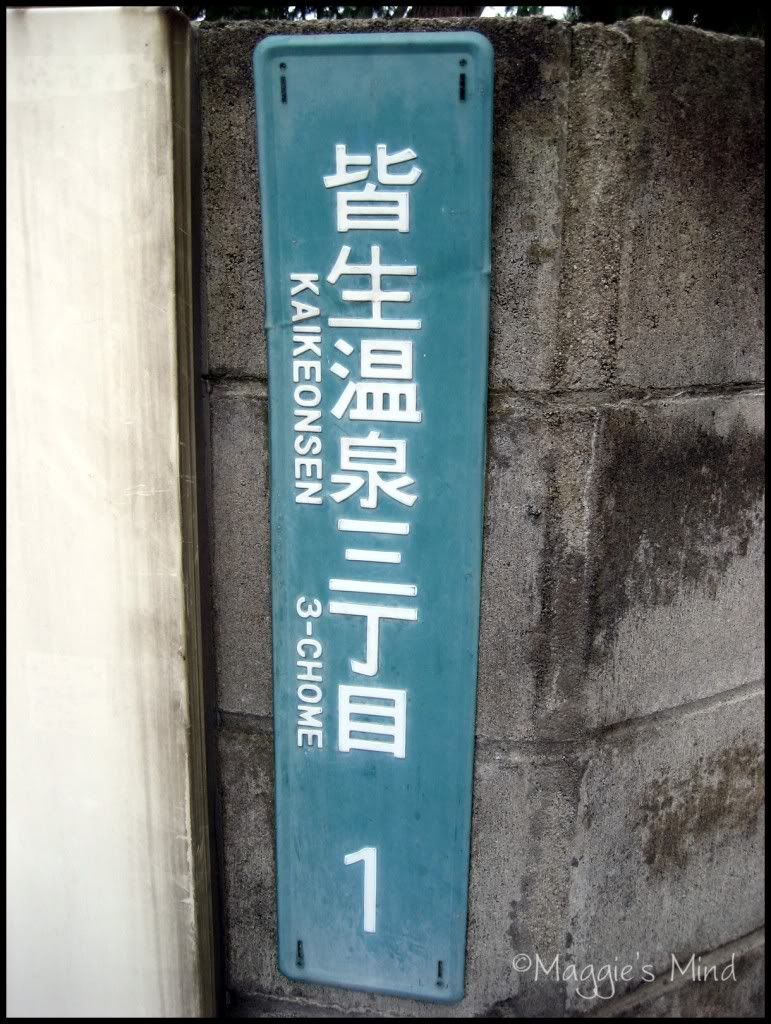 Leaving
September 22, 2009
Clouded over view of Mt Daisen. Next time I'll hike around over there instead of spending a second in Yonago.



Almost Home



Paused at a Station



I Love Trains

And so ends the Silver Week journey posts that I procrastinated writing and that then held up my posting about other little bits that have been going on since then. I've been saving some of the bits, and they will be coming soon so that I can be as caught up as I want to be. That may not happen until after the Sake Festival this weekend because, well, that's where I'll be!