Click pics for better looking larger images.
I know, I know. I've now gotten ridiculously behind and am hoping to catch up this week. No promises, but maybe. Technically these pictures aren't even from this week, but I have this thing about posting in chronological order, and these are next.
So here's some more of my Silver Week travels, picking up from
last post
(if you missed part one, it was
here
). Of the whole trip,
Matsue
was my favorite place because there was plenty to do, many places offered a 50% discount for foreigners (and many super nice folks spoke some English, making it even more foreigner friendly), and there was a very cheap day pass (500 yen/roughly US $5) for the Lakeland Loop bus that makes a big loop around the city that stops at pretty much all of the good stuff and then drops you back at the station. The bus made it unbelievably convenient and easy to get around town. This is a town that clearly goes out of its way to welcome foreigners, and it's nice when things are made a little easier/more convenient.
First Stop,
Mister Donut
Matsue Station
Sunday, September 20th, 2009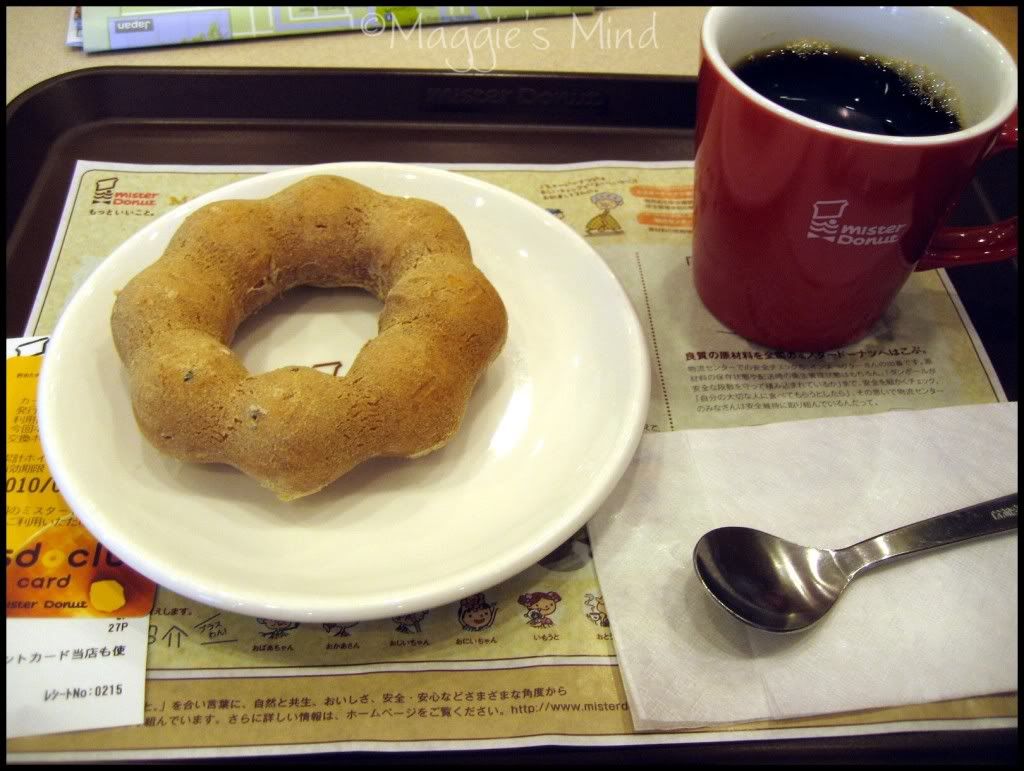 Matsue Castle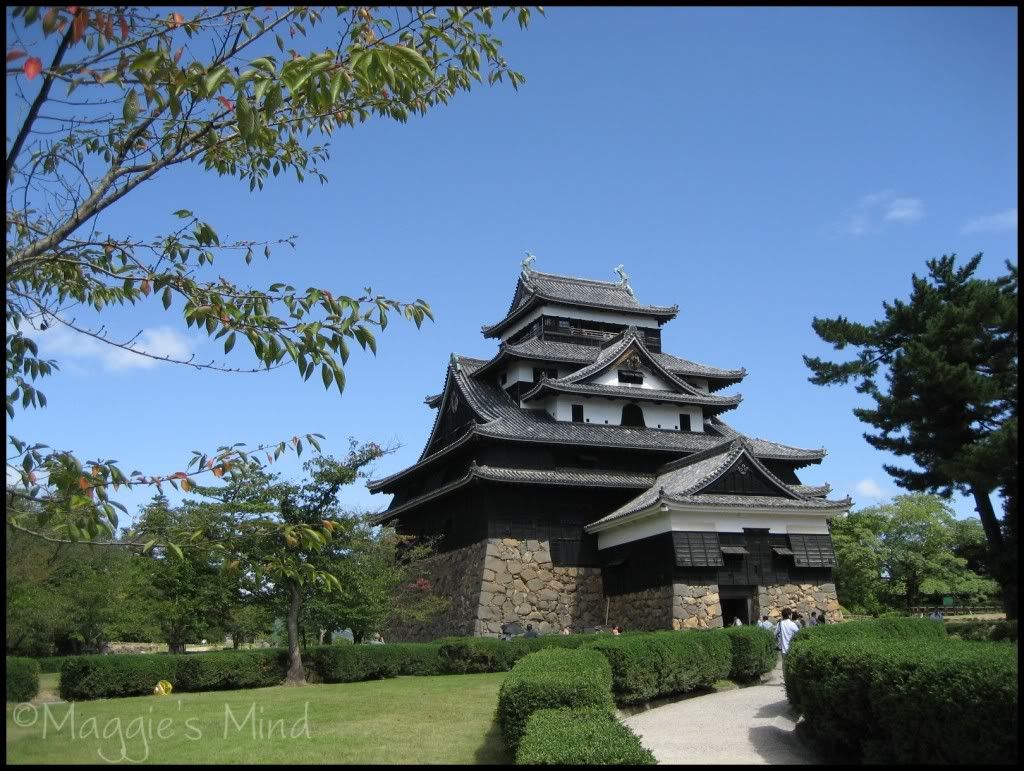 More Matsue Castle
Couldn't resist toying with this picture.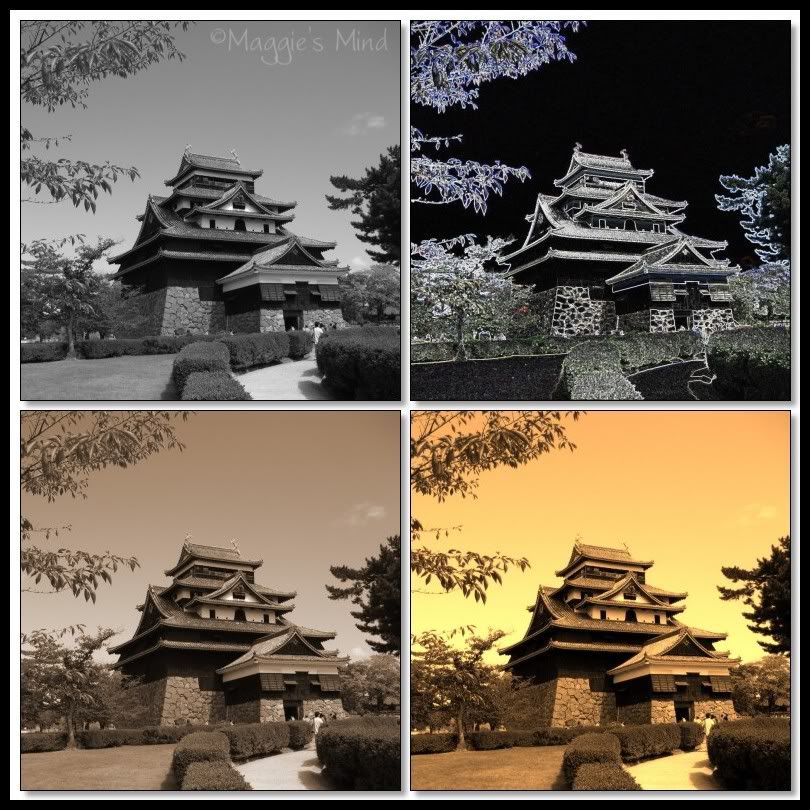 Yet More Matsue Castle
Possibly my favorite Japan picture with effects so far.



Pretty Lake Shinji from Matsue Castle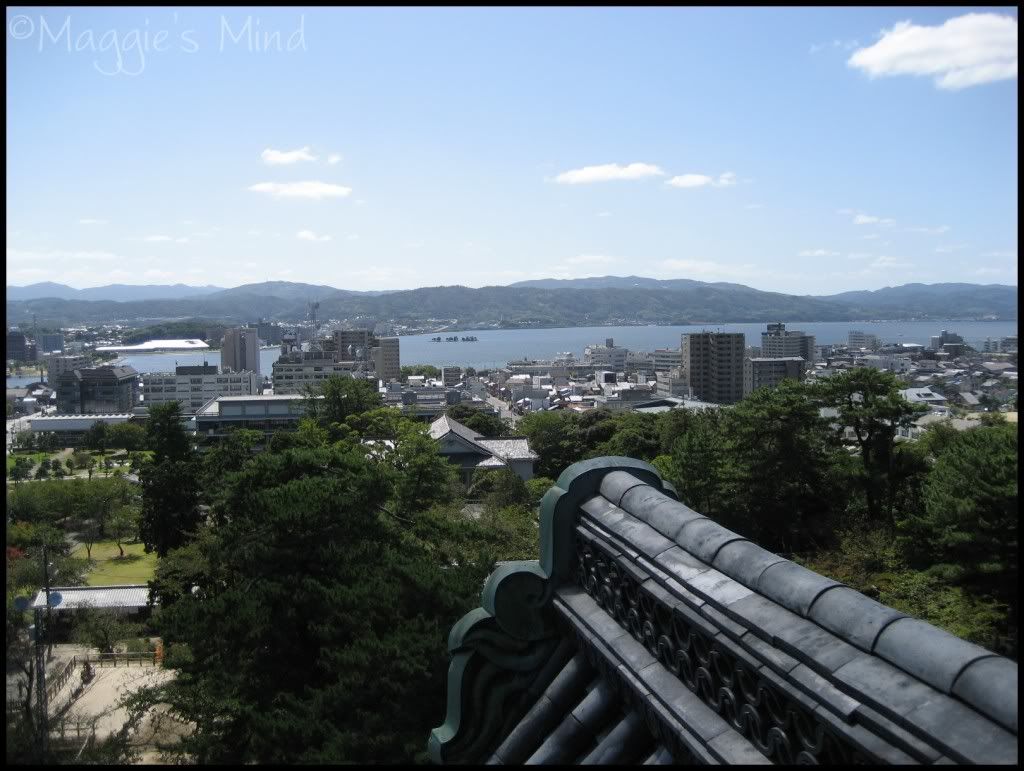 Possibly Interfering with Superintendence by Taking This Picture
(though I have no clue what that actually means)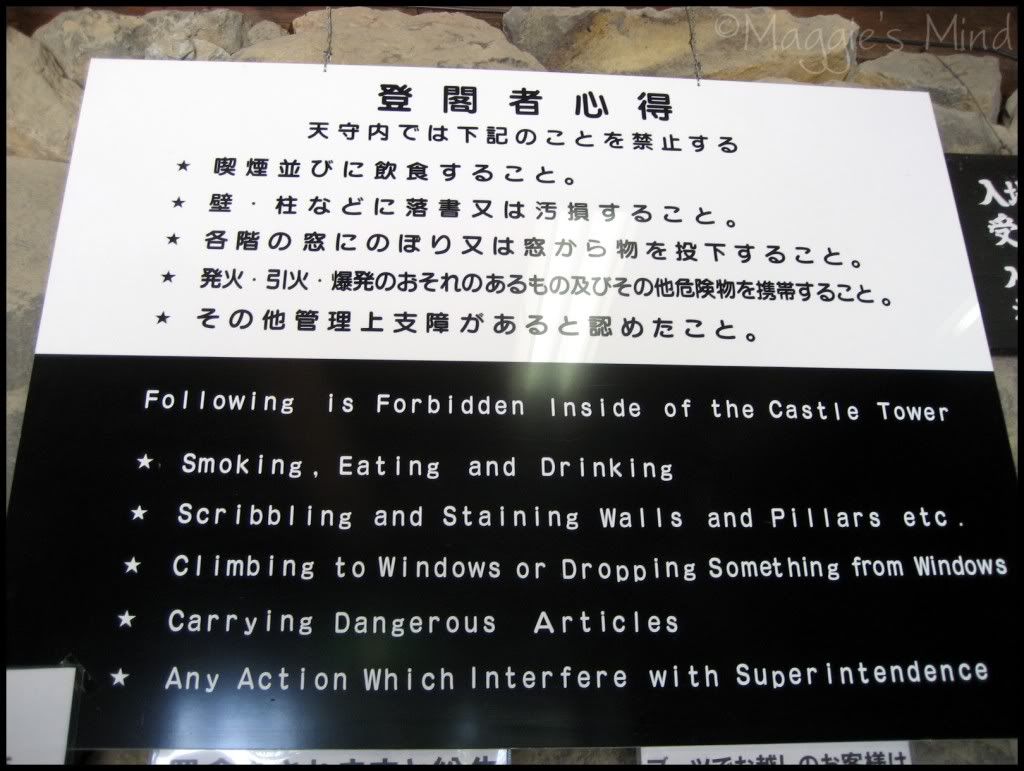 Discounts. English. Good.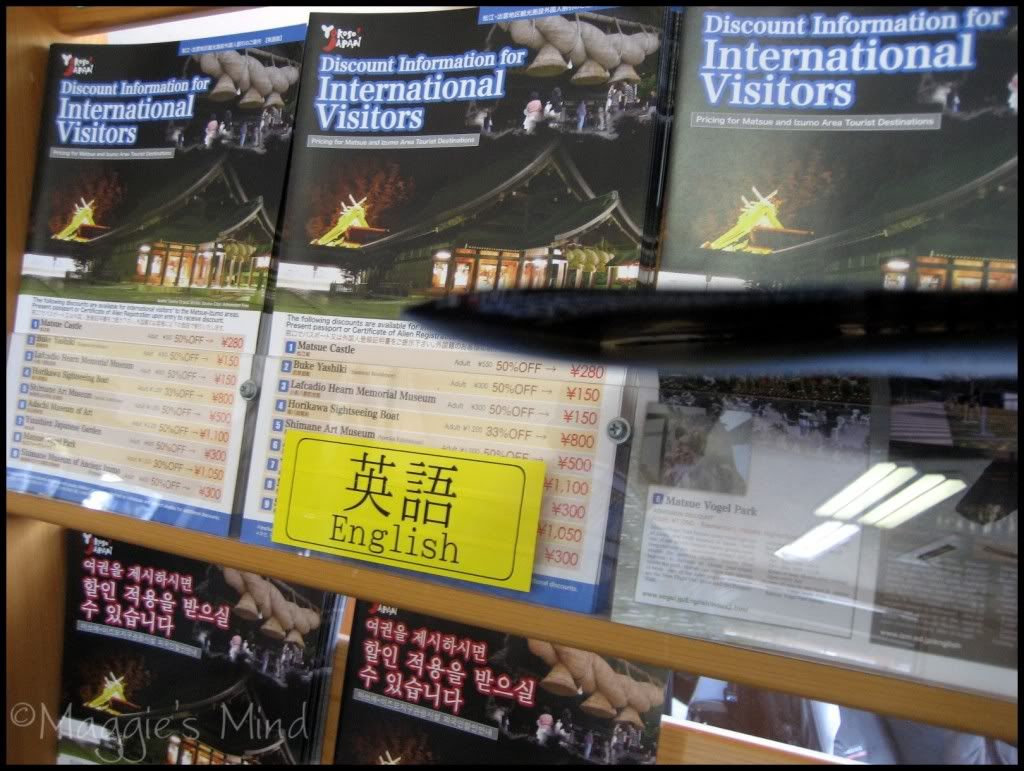 Horikawa Sightseeing Boat
So much fun! The boat goes all around the castle, and even if the whole 50 minutes was in Japanese, my eyes understood that it was gorgeous.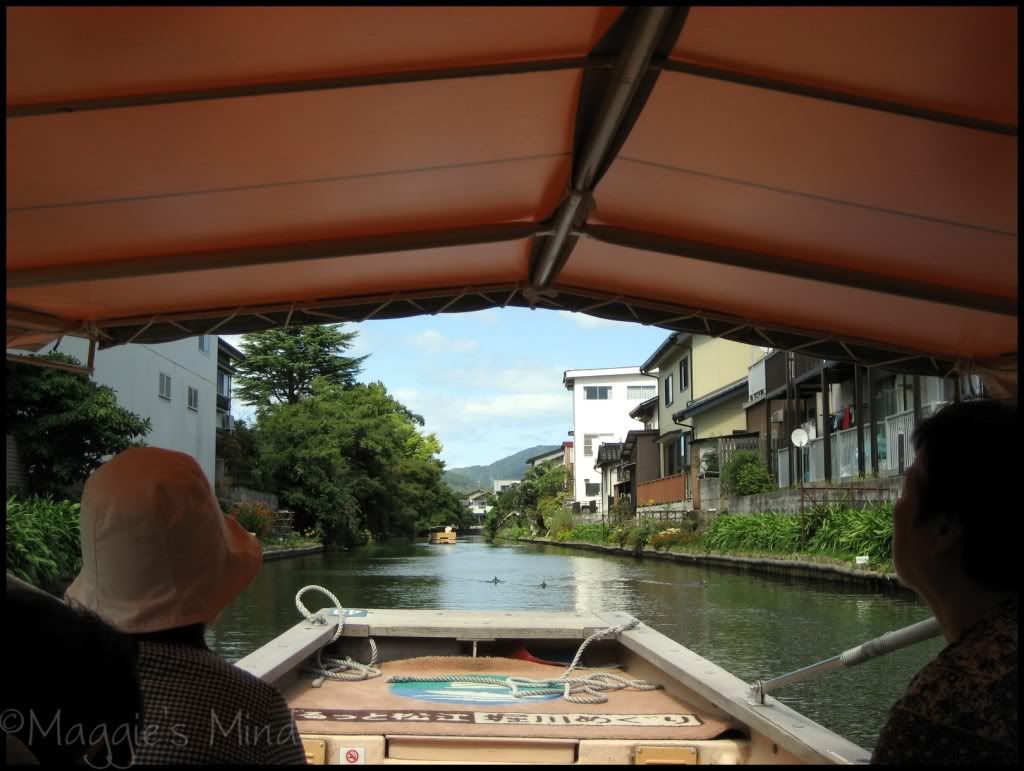 Ahhhh....
As if I didn't already love all that is Matsue, I got off the bus at the Matsue Shinjiko-onsen stop, and boom, right there, was an onsen (hot springs) just for your feet. For free. You just wander over, roll up your pant legs and drop your feet into the water. It was super hot and felt incredibly good after so much walking. I. Love. Matsue.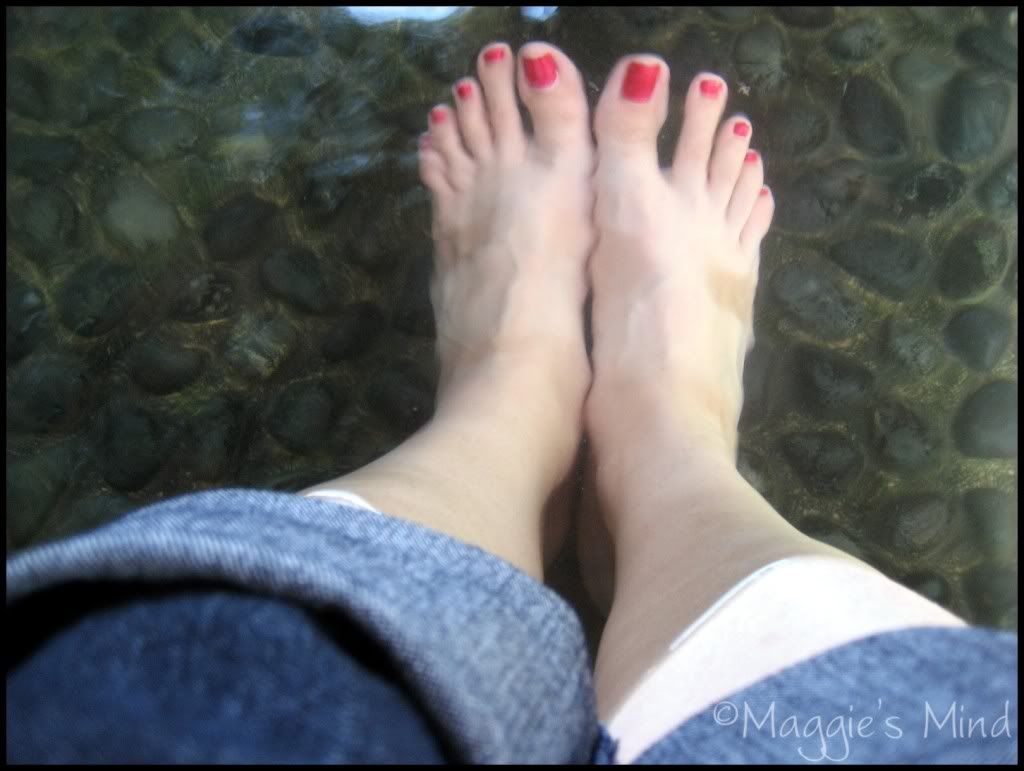 Shimane Art Museum, Matsue
The location right on Lake Shinji makes everything about this place even more beautiful.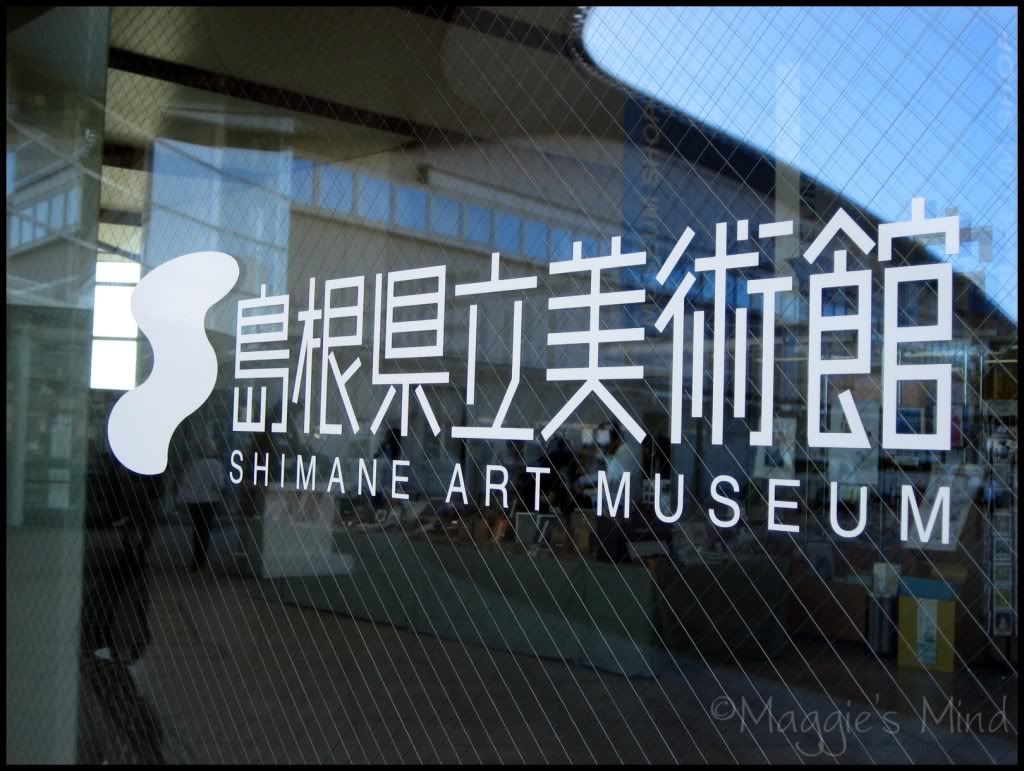 Lake Shinji from Shimane Art Museum
(with your admission ticket, you get access to a rooftop terrace and this view)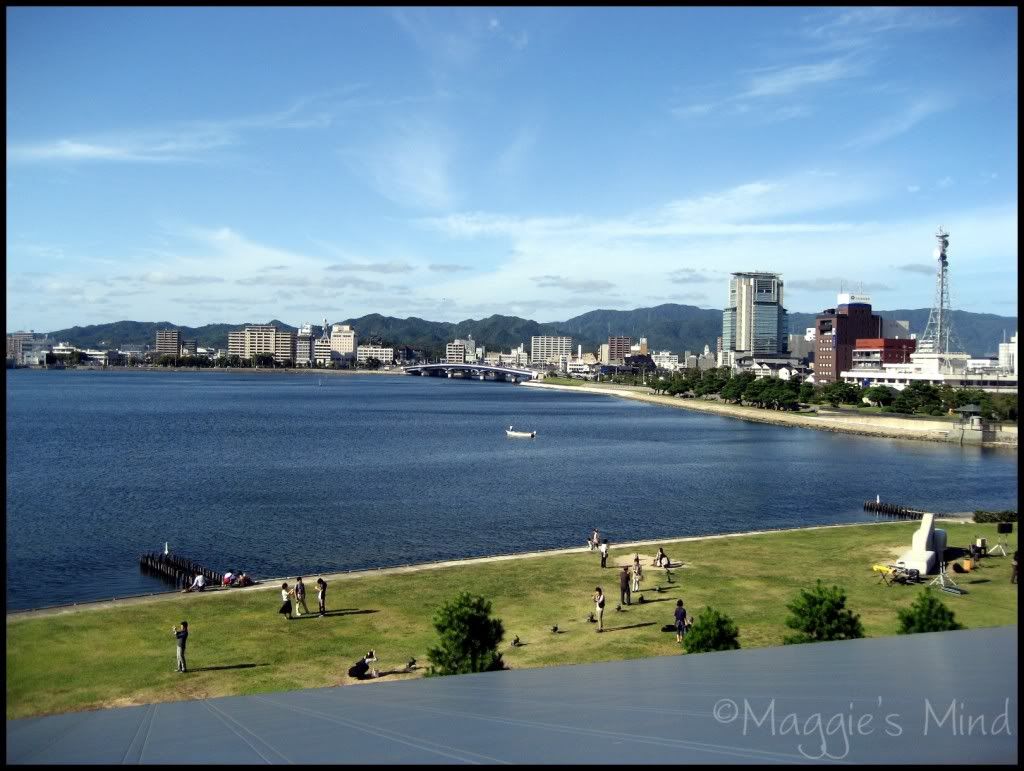 Me, Shimane Art Museum, Rooftop Terrace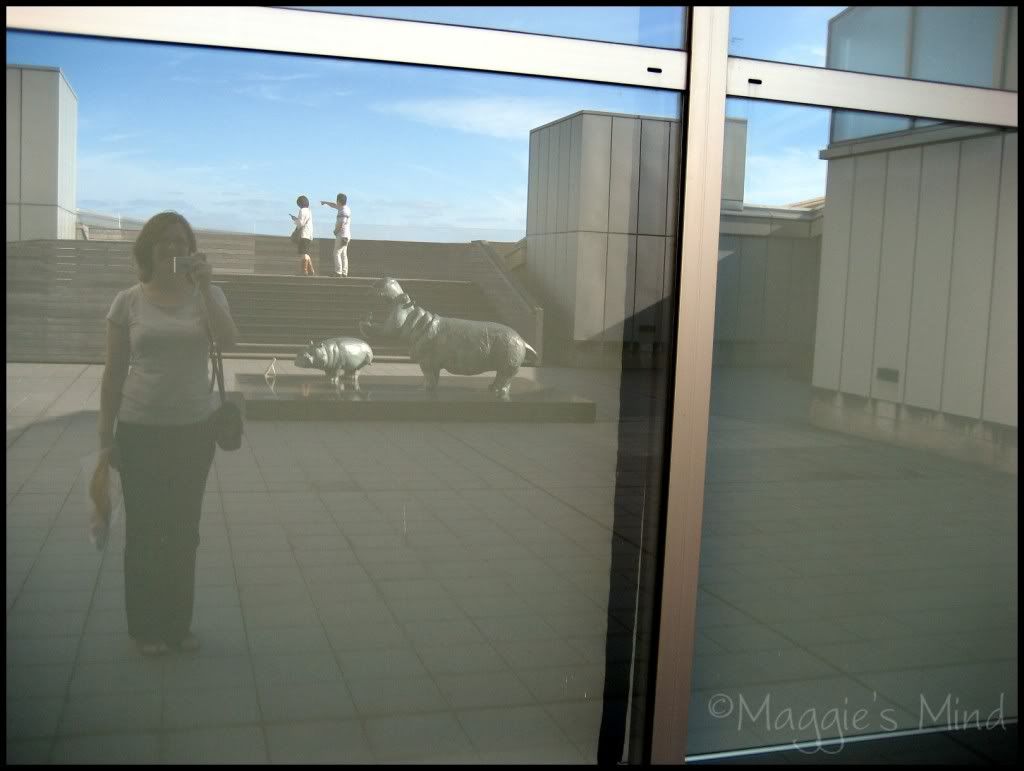 Outside Shimane Art Museum
Out back, there was some music, a few vendors and cool sculptures.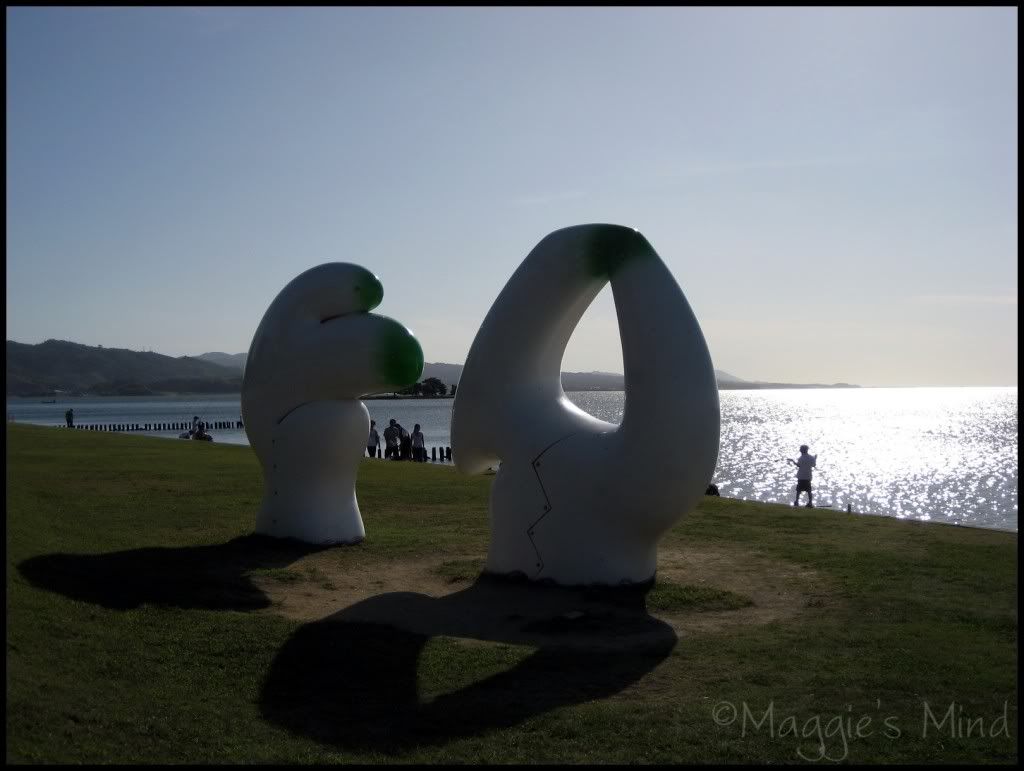 Hippity Hoppity
Outside Shimane Art Museum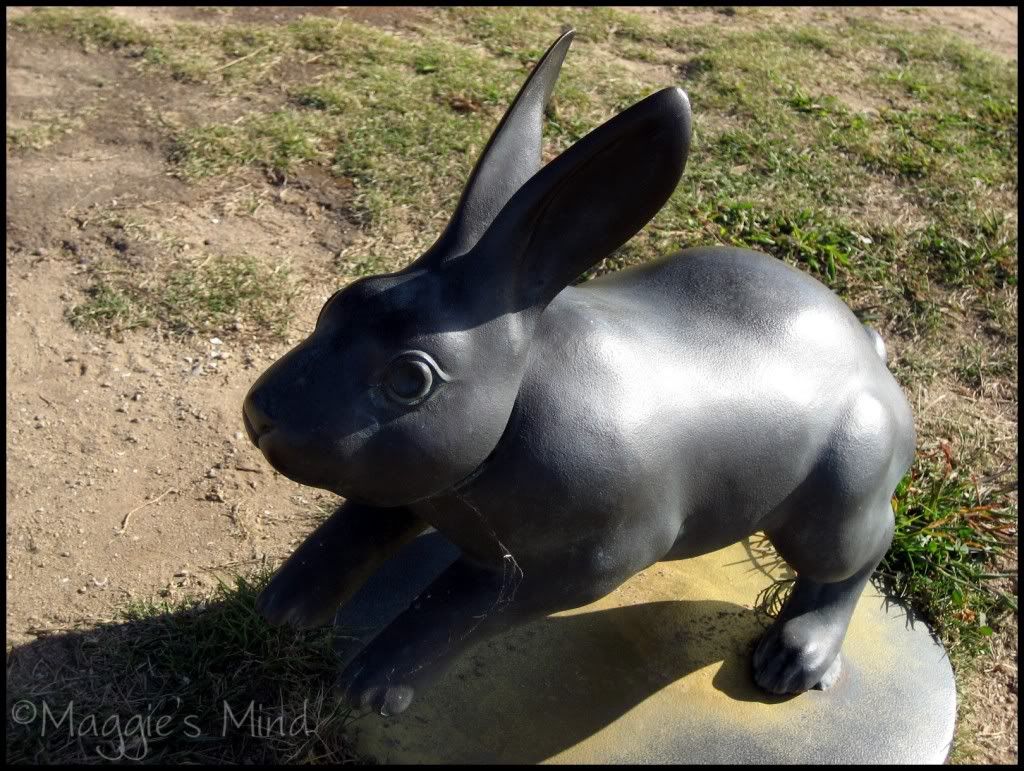 Pyon, Pyon
(the sound of rabbits hopping in Japanese is "pyon, pyon," which is kind of adorable)



And, Pyon.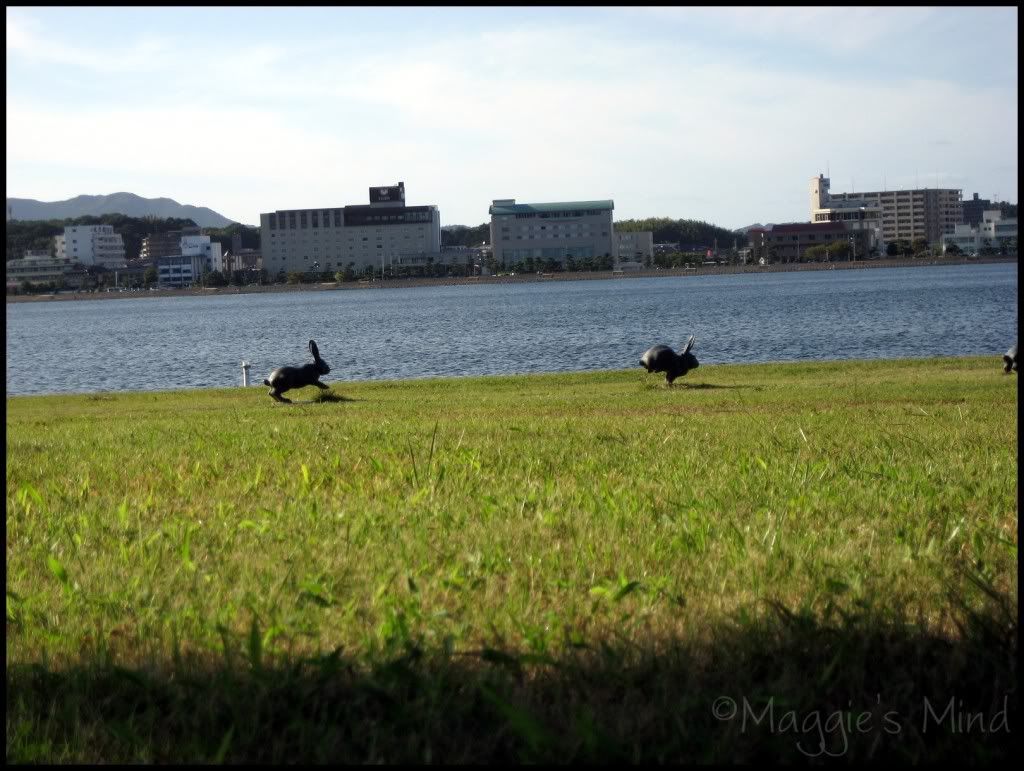 Stating the Obvious
It's not just for signs or labeling in English anymore. Even in Japanese, you see this kind of silliness sometimes. It says: "This paper is not to be eaten." Even if you drip a little chocolate from your delicious chocolate, banana and fresh cream crepe on said wrapper and still have a little cappucino left (reason number 983 why I love Matsue). In that case, I think you are supposed to just lick the paper. There was no written instruction, though, so I was brave enough to just wing it and hoped for the best. And, oh, yes, it was the best.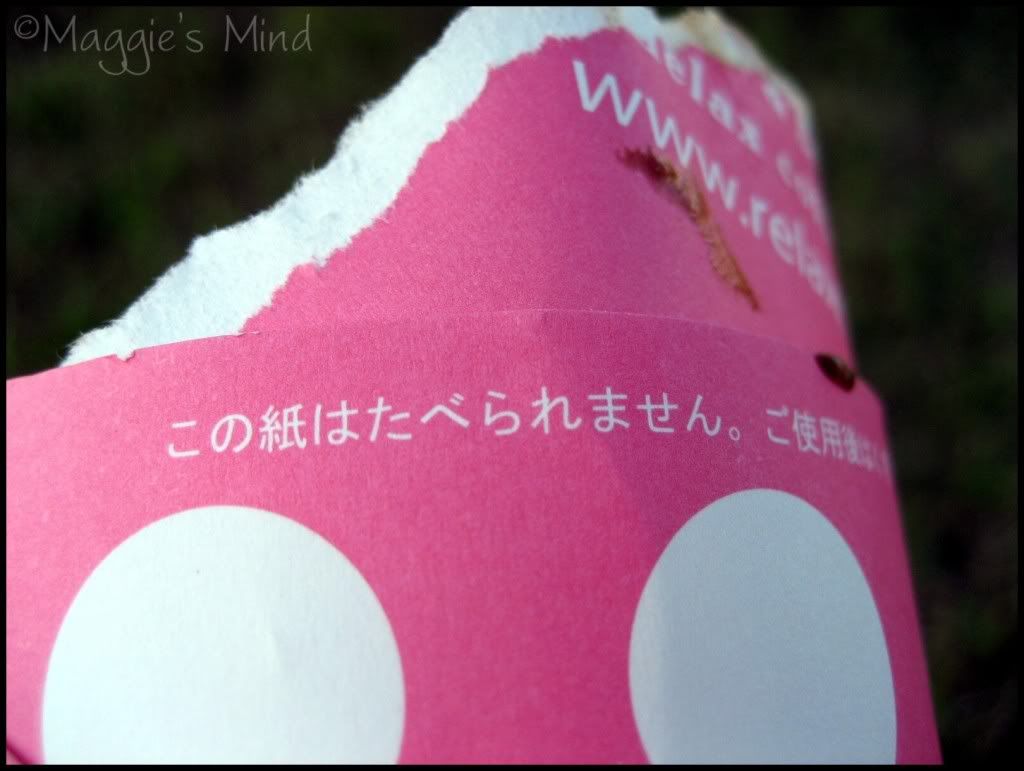 Beautiful Day
Outside Shimane Art Museum