From
last time
, here is the reason for the depiction of a small boy tied up and crying with a mouse nearby. It`s not what I would have guessed.
Sesshu Toyo
"Kanō Einō's History of Japanese Painting (Honchogashi), a 17th century source, contains a well-known anecdote about the young Sesshū: apparently the future painter did not study Zen with enough dedication, preferring instead to spend his time drawing. Once, he was punished for disobedience and tied to a pillar in the hall of the temple. After a while, a priest came to see him and jumped up with surprise—there was a mouse very close to Sesshū's foot. However, it was actually a picture which Sesshū had painted with his tears. Although the story is famous, its authenticity is questionable."
Now on with the show. Here`s how I spent my Halloween. Japan knows a little something about a lot of holidays but usually has the wrong idea or just does them just a little different. In some ways it`s interesting/amusing, and in other ways, it just makes me kind of long for home. I know of a few Japanese people who dressed up for parties and whatnot, usually hosted by some American with holiday spirit, but there were no little kids running around knocking on doors for candy. That`s really the best part of Halloween. I skipped the big massively huge party that was going on in the city and settled for a more low-key celebration with a friend in
Onomichi
. Before the night out, we spent a really nice day.

I Love Trains
Saturday, October 31, 2009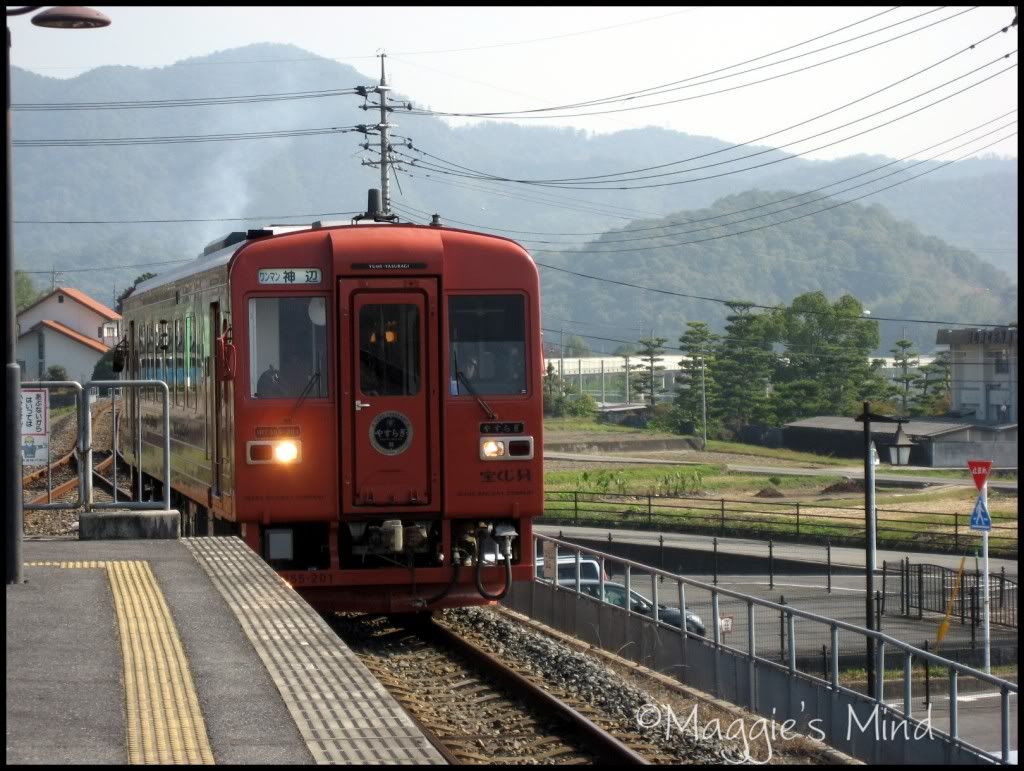 Welcome to Onomichi (Again)
(but this time not just passing through)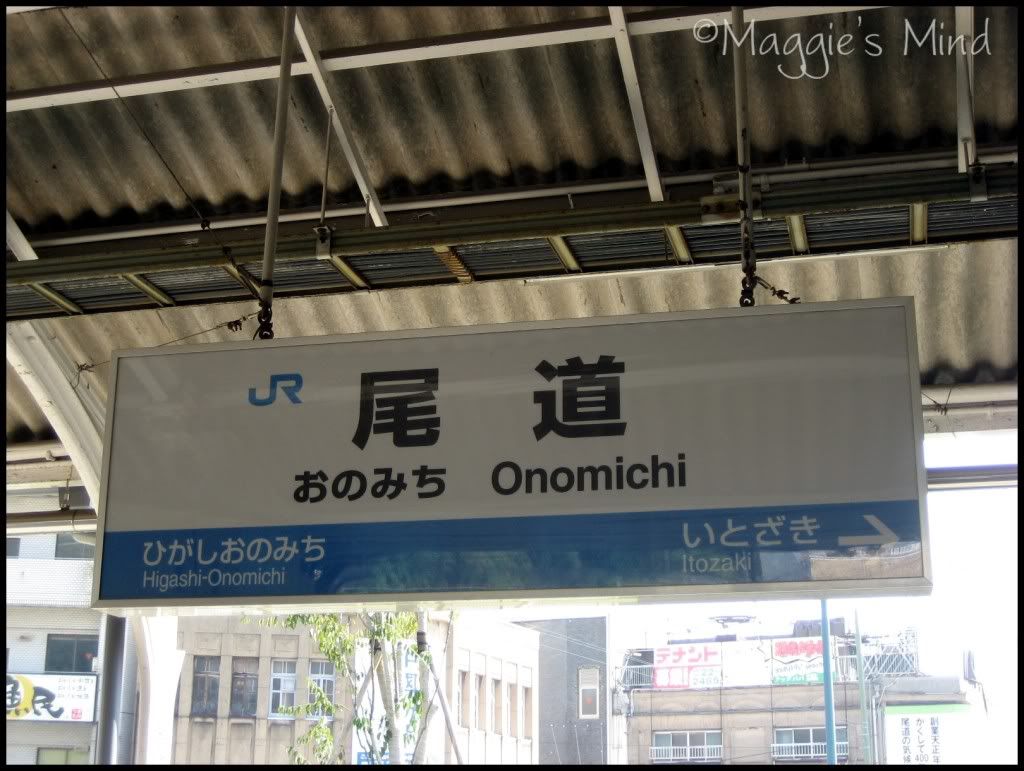 A.Maz.Ing. Indian Restaurant in Onomichi
Seriously. Such a treat. I feel warm and tingly inside just remembering this fantabulously awesome lunch. If you are ever in Onomichi, the place is called Anna Purna Indian Restaurant. Go. Eat. Smile. Melt.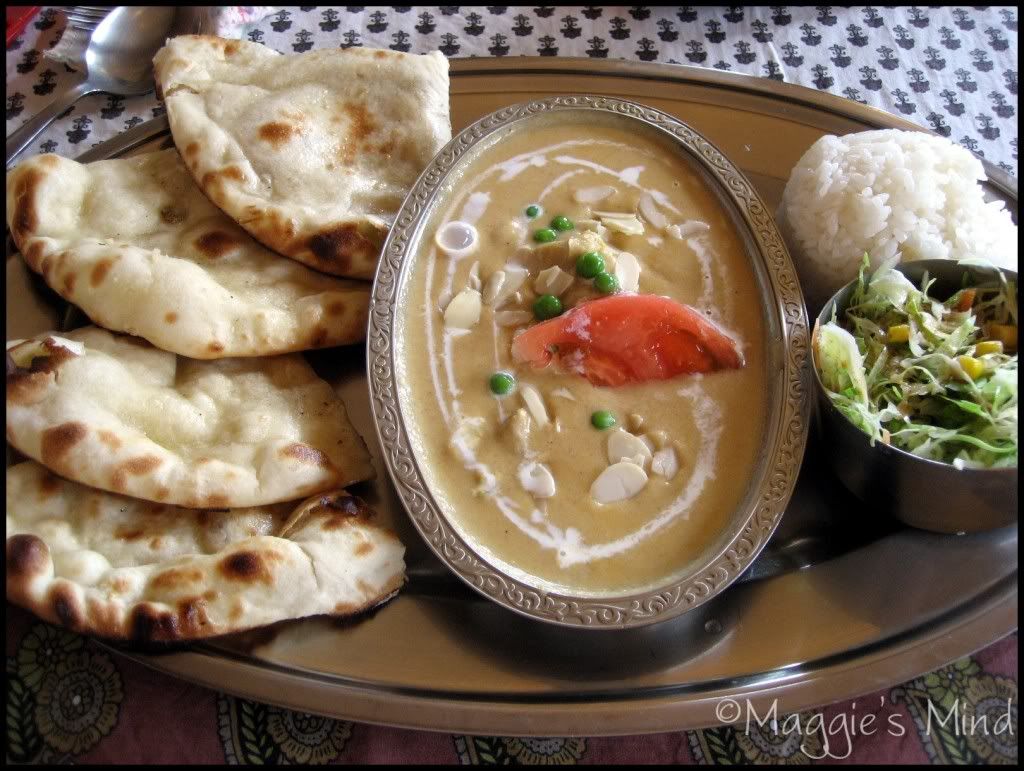 Shopping, Fleecing
Micro fleece pajama pants, fleece turtlenecks, almost a pair of pants that fit. Uniqlo is all things awesome.



Let`s Enjoy Halloween Night.
OK, let`s.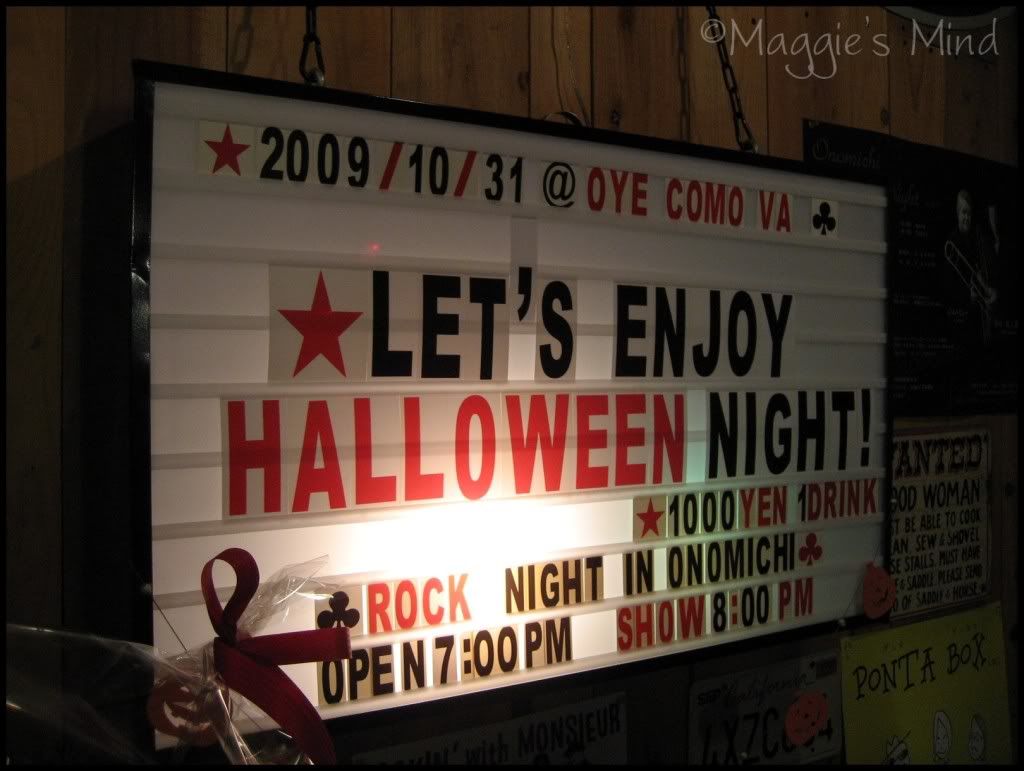 Jazzy, Bluesy, Likey
I am not a big jazz/blues fan, but everyone who performed here was awesome. I still remember this guy singing some song in Japanese about

nombiri

(

のんびり)

, which translates to basically just chillin`, relaxing, hanging out, taking it light, kicking back, no hurry, no rush, no trouble, all good in the hood. The song wasn`t at all cheesy but really did make me feel all of the above. I`d also had several one or two beers by then.



Have I Mentioned that I Loved this Bar?
There was kitschy Americana junk all over the place. Even in the bathroom. Made me feel at home and happy to be there.



Through My Haze
(Espresso Yourself. My kind of bar. Love.)



Full Swing
By this point we are scringing (scream singing) at the top of our lungs about how "all we are saying, is give peace a chance," followed by "this little light of mine" (I can belt the shit out of that song, complete with all of the days, thanks to junior high choir). There was a bunch of gospel/Christian music mixed in, which was kind of odd, being Halloween, in Japan, in a bar, and all, but it turns out that some of those singing just happen to *like* gospel music, even if I`m told they are not religious. Why ask why. Just show up, go along for the ride, take pictures, make memories and blog about it later.



Not My Costume
I was a loser who did not dress up for Halloween, but one of the Hiroshima (Onomichi is in Hiroshima Prefecture) JETs dressed as Minnie Mouse. Her whole costume was super cute. Here`s part of it. On me. After that second beer (or so).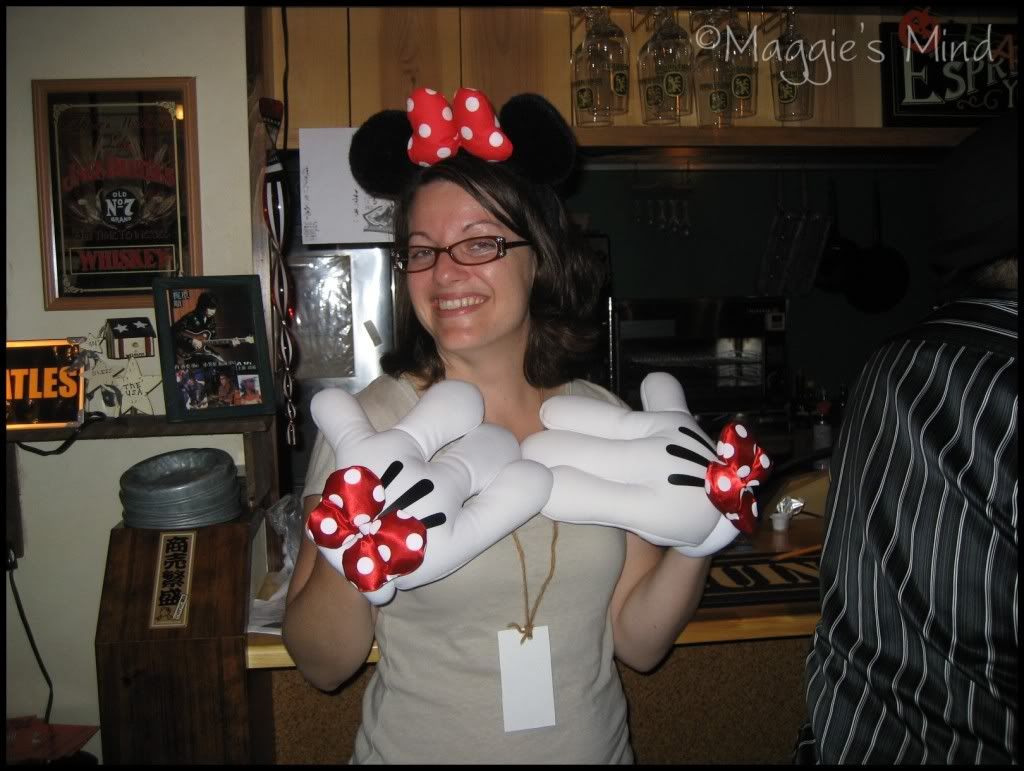 After a long fun night, we took a cab to a restaurant near my friend`s apartment, and that`s where Japan did one of its Japanese things. So many things are so scripted here, no room to color outside the lines, think outside the box, veer a little off the path, say something you`ve said in a different or simpler way so that a non-native speaker might understand. The script is the script, and if you are many folks here (there are exceptions, and I want to kiss them, which may be why there are not more), you will follow the script because the goal is more to say everything in the most formal form of polite than to communicate and be understood (this is mirrored in many ways in some aspects of the foreign language education system - different topic, different post). If the foreigner doesn`t understand, you just repeat it several times until they give up, walk away. And blog about you later. That`s how things went.
It was about 1:30AM, and the hours posted on the doors of the restaurant said it closed at 2:00AM, so we went in. The host greeted us but quickly started doing the teeth sucking thing (basically, it means no, almost always, to whatever it is you are about to want, and if the person starts to scratch the back of his head while doing the teeth sucking, know that you are definitely screwed for absolute certain). He looked at the clock and said "insert super duper polite and formal script here."
To which I said, in normal level of polite Japanese, thinking I knew what he'd said but wanting to confirm, "so, you are already done for the night?" Instead of nodding yes, playing along with the
drunk
now almost sober foreigner and saying something I might have a chance of understanding (again, like a nod and a smile, that I got it right, even - know that I`m not expecting anyone to speak English and that even my limited Japanese is usually more than sufficient in this kind of situation), he repeated script. So, I asked again another way if that meant that they were closed. I got the goddamn scripted response again.
I was trying my best to communicate in his language. He wasn`t. My best guess is that the last order was at 1:00AM. If the serious as death faced little android had just *said* that in plain (or even normal level of polite) Japanese or phrased it some other way, or merely acknowledged that I had guessed/understood/whichev correctly, I would have had no trouble, and I would have been gone already so that he would be free to go memorize some other script.
Instead, we wound up at the conbini (convenience store, but more awesome than back home and with edible food) eating snacks that were lots cheaper, filled the void just as much, and I had a less confidence eroding conversation with the clerk ("shall I warm this up for you," "oh, yes, please do" in near fluency from much practice).
I'm still behind but catching up. This weekend, I'm going to
Fukuoka
to watch real live
sumo
, and I am so excited. Know that pictures will be forthcoming if I ever get caught up enough not to be so behind.