Dare I say that with this post, I'll be pretty much current. This is good since it's just in time for winter travels coming up right around the corner. More on that later. Promise.
Omiyage
Tuesday, December 1, 2009
Whenever you go somewhere and come back to work in Japan, it's common to buy some kind of little souvenir treats. The good news is that it couldn't be easier to find

omiyage

when traveling pretty much anywhere in Japan because most places are famous for at least something, and they sell little cookies or treats with that theme in mind. Someone went somewhere and came back with these. Not sure who or where, but it had the most amazing cream filling. I also enjoyed reading the package.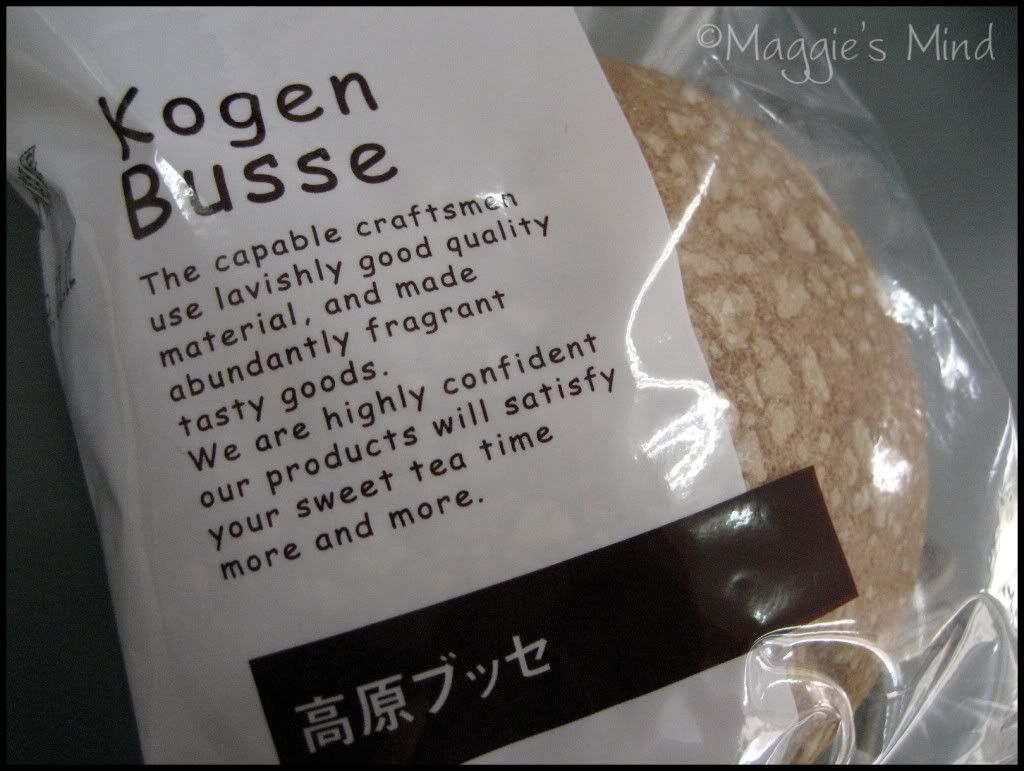 Autumn Bike Ride
Wednesday, December 2, 2009
The weather was finally pretty nice after what seemed like endless days of too cold, too much rain or just being too tired, so I rode around town places I hadn't ridden around yet. I found water. I like water. You can see the mountains changing color in the background, too.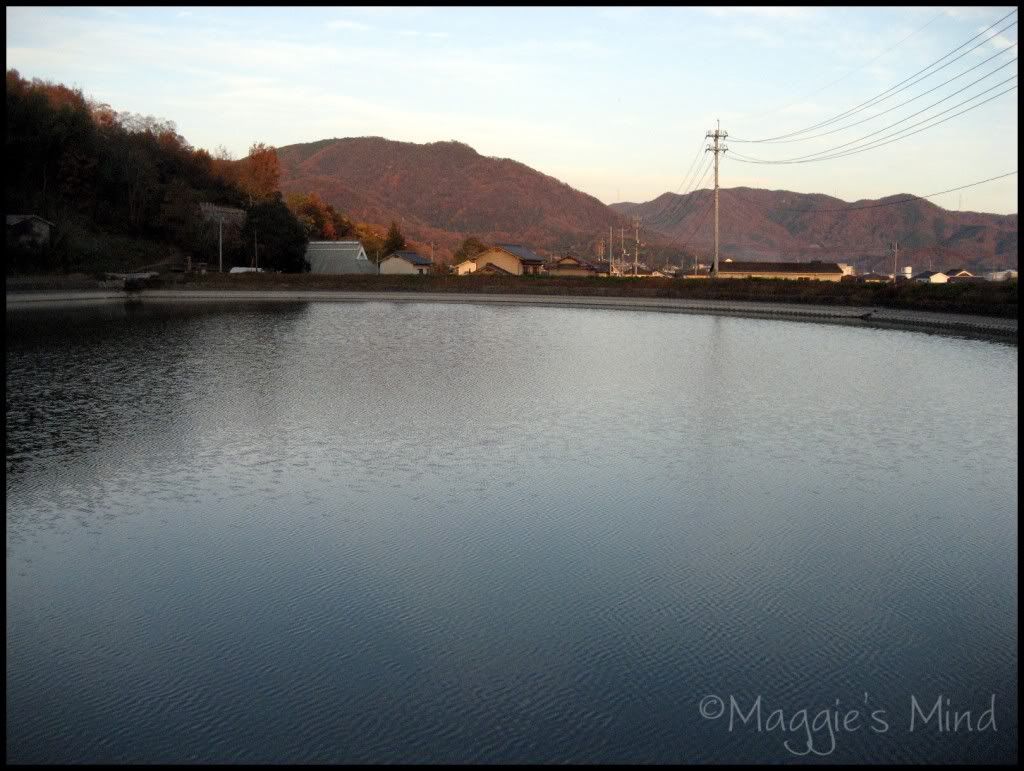 Lantern, Water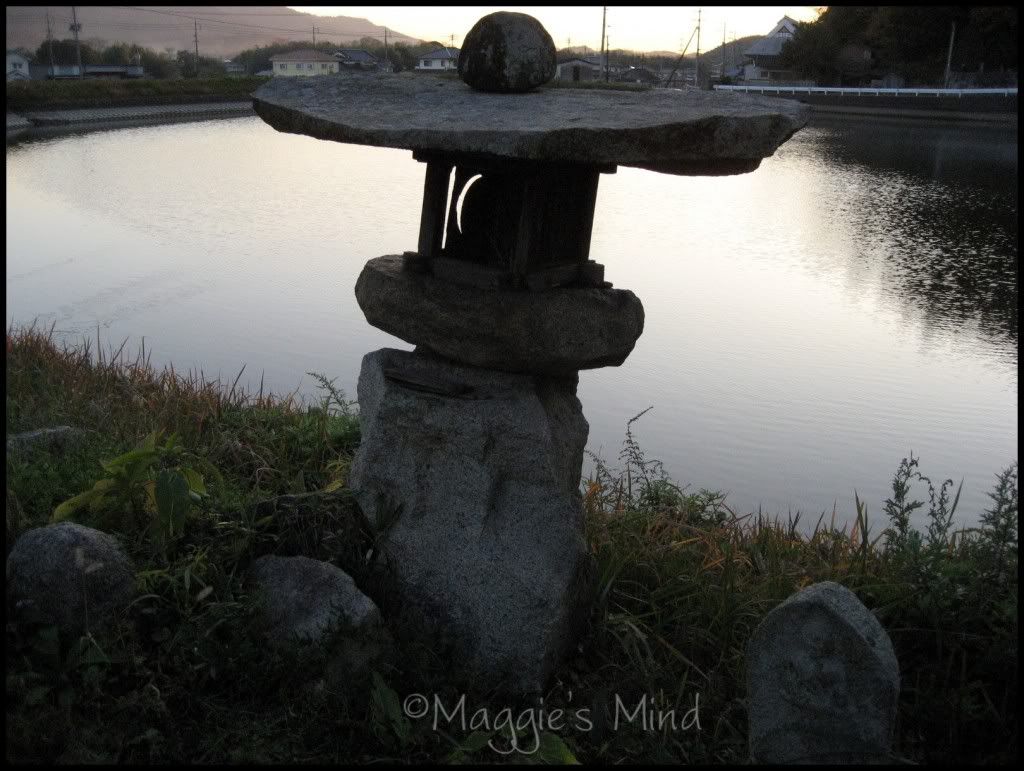 More Lantern

Kewpie?
Saturday, December 12, 2009
Another gorgeous day for a bike ride. It was actually almost warm. I try to go somewhere most weekends, but I miscalculated and sent home too much money, so it was a very relaxing weekend in Tiny Town. Don't ask me why there is a Kewpie Doll logo for Kewpie Mayo (different from mayo back home, but it grows on you) on the gate of this house. But there it was. And there I and my camera were. So here you are.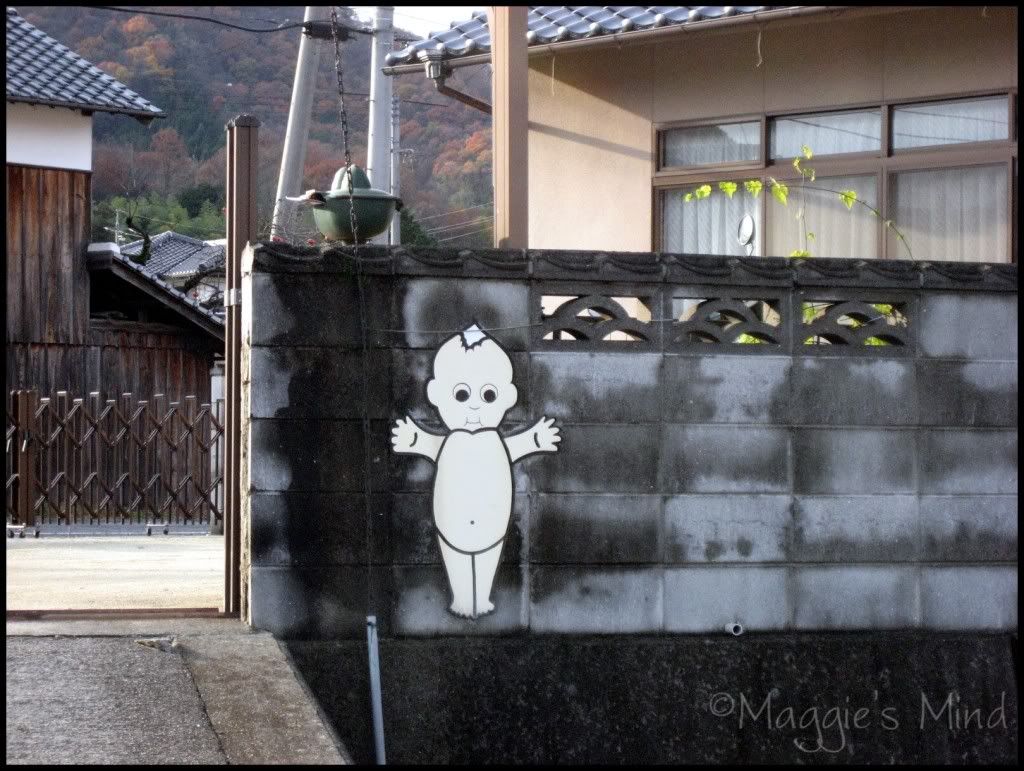 Cannot Believe I Live Here



Two Roads Diverged in the Rice Fields Surrounded by Mountains
I took the one on the right because it looked like the one less traveled.
(Robert Frost and I are like that.)



Stormy Sky
Not one drop fell on me, but it looked cool.



Dilapidation, with Clown Motif
This is the crazy karaoke place around here where it looks like some old scary horror movie hotel but also has a scary clown theme. I have a hard time imagining that it ever looked bight and shiny and new. The dilapidation effect really just kind of adds to the mood, I think.



Rice Fields. Mountains. Sky. Temporary Home.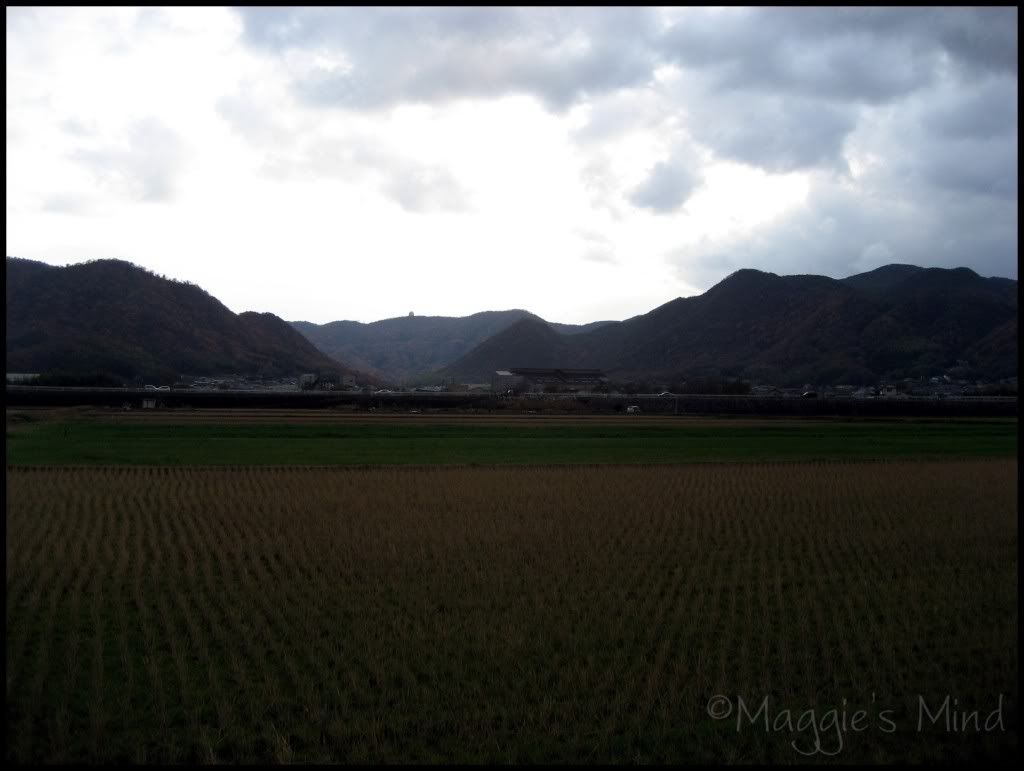 Minus Two
A "dozen" eggs doesn't really happen here.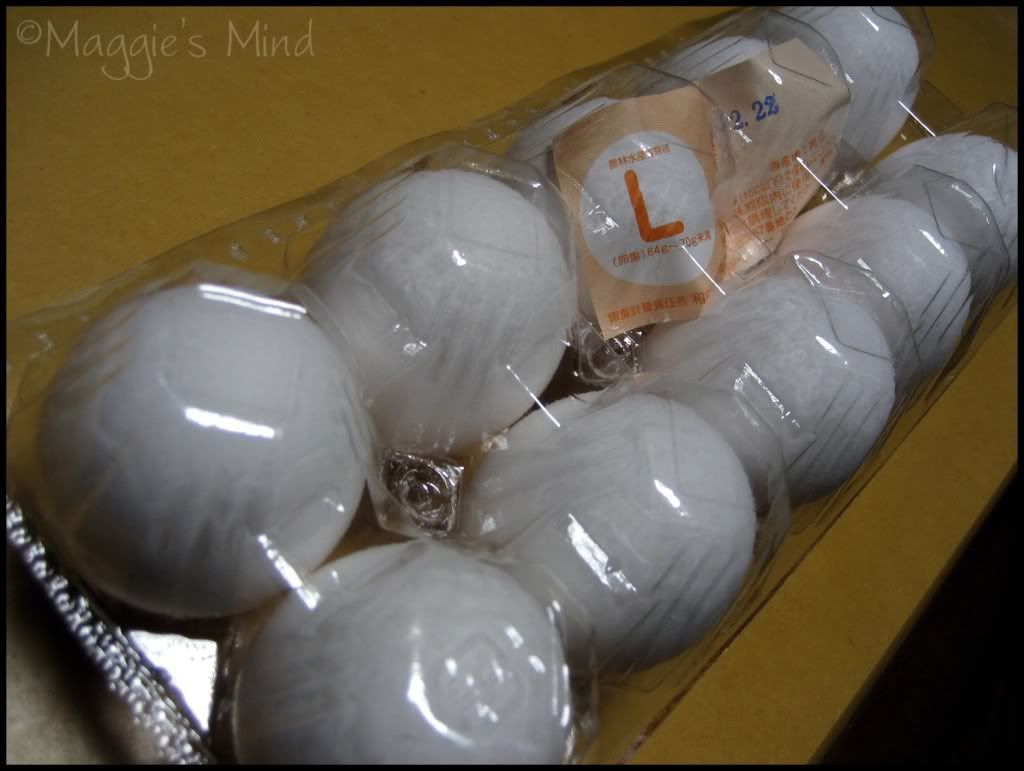 Saturday Night at Home
Yes, I drank alone. And I liked it. I was getting in the spirit for future travel plans in February. More on that upcoming.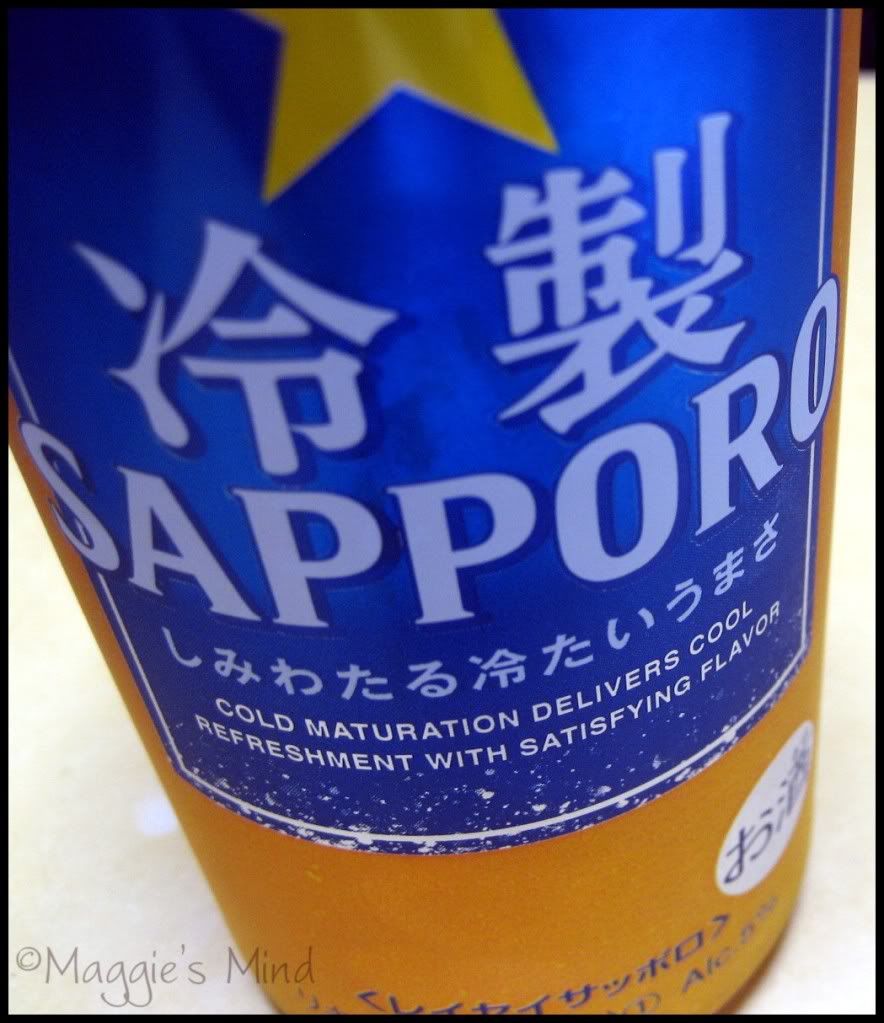 New Recipe
Sunday, December 13, 2009
The weekend before this one a bunch of us got together for a belated makeshift Thanksgiving dinner. There were a lot of not traditional foods and not a lot of traditional foods since only a handful of us were Americans, and we were a limited to ingredients we can buy here.
Lacking regular mayonnaise (see Kewpie above) and relish, I went with a new twist on deviled eggs. I'd read about avocado stuffed deviled eggs, and I went with that theme and created something like these, but the ones I made this Sunday at home were even better.
(how to make - see below)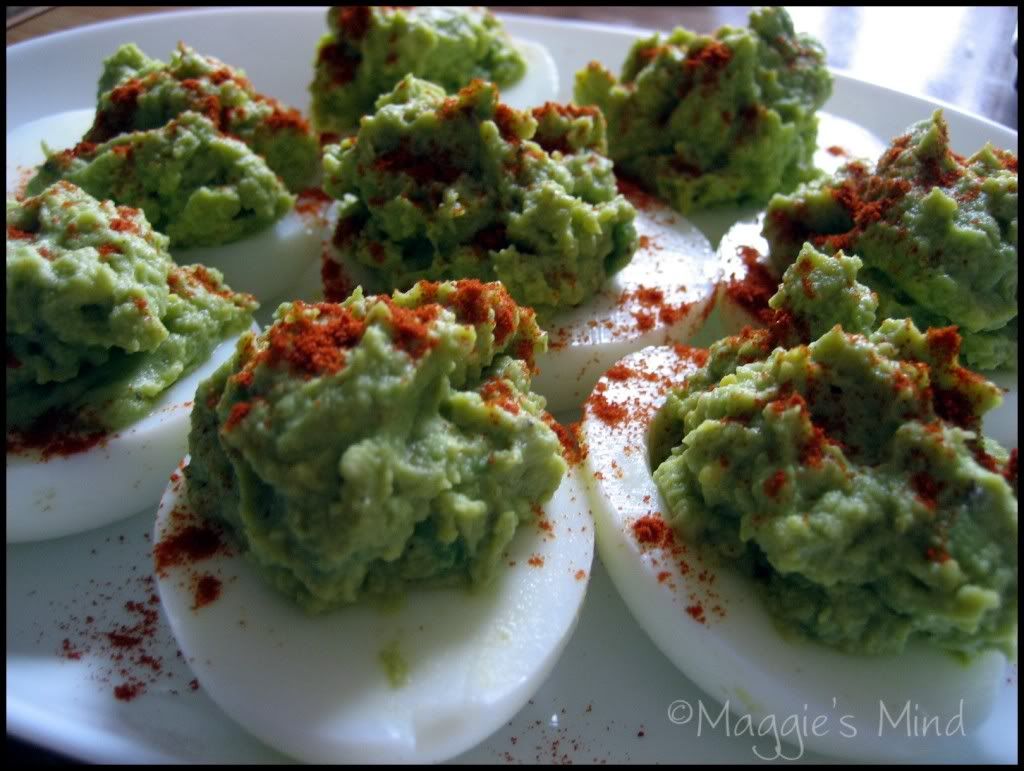 Basically, make and cool hard boiled eggs, slice in half, pop out the yolks (set whites aside) and mix yolks with a cut up avocado (about one for 6 whole eggs that become 12 halves). Mix in lemon juice, cumin, salt, pepper, and garlic powder (sorry, didn't measure anything, just added ingredients until I loved them). Spoon (or do the cut corner plastic bag thing if you want to be fancy) the avocado/egg mixture into egg whites. Sprinkle with paprika.
If it turns out that you are making them somewhere else, like, say, a Thanksgiving dinner thingy, but you forgot to bring the lemon juice but happen to have a random citrus fruit on hand (even a

yuzu

, of all things), it will taste different, but in kind of a good way!