(the other two and a half days are
here
and
here
and
here
)
After spending the day in
Kyoto
, we headed back to
Osaka
for dinner. Mexican food. A rarity in Japan and the number one thing I miss. It was a little different since there were mashed potatoes and green beans on the plate with the enchiladas, but that there were enchiladas on the plate distracted me. Besides there were margaritas. Then we went out for some nightlife (bonus creepy lady sexual advances). The next day was spent wandering around, in the rain, and finally going to a very cool building.
Enchiladas + Margaritas = Happy Girl
El Pancho Restaurant, Shinsaibashi, Osaka
November 21, 2009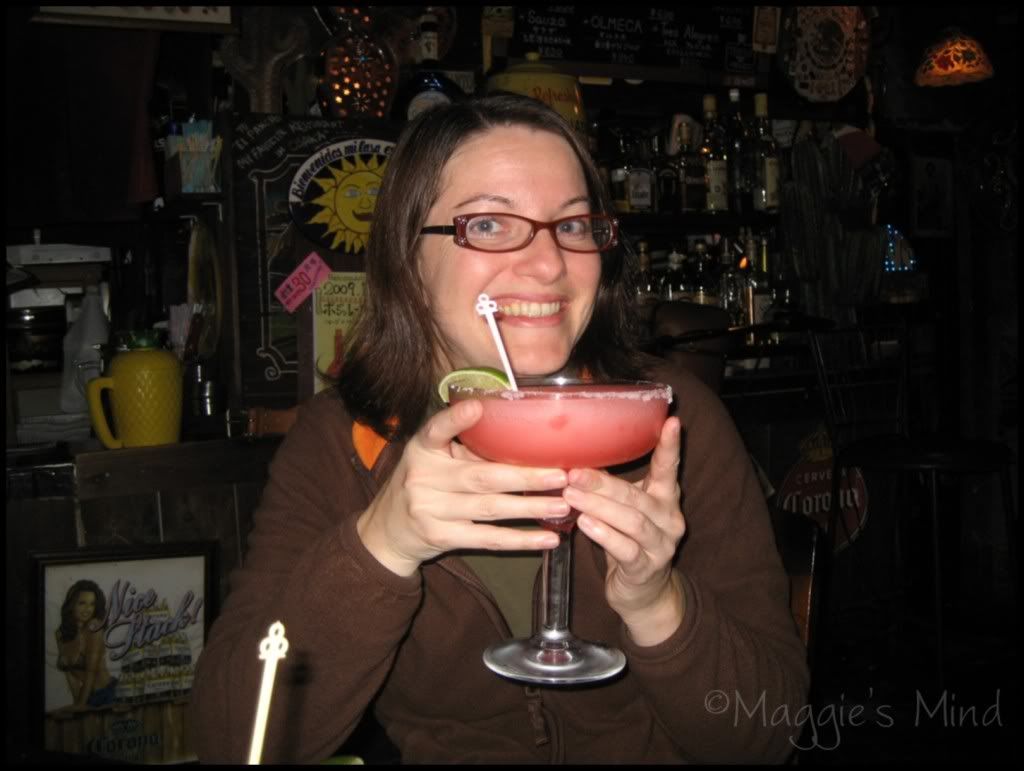 Soemon-cho, Osaka
Near Shinsaibashi and Namba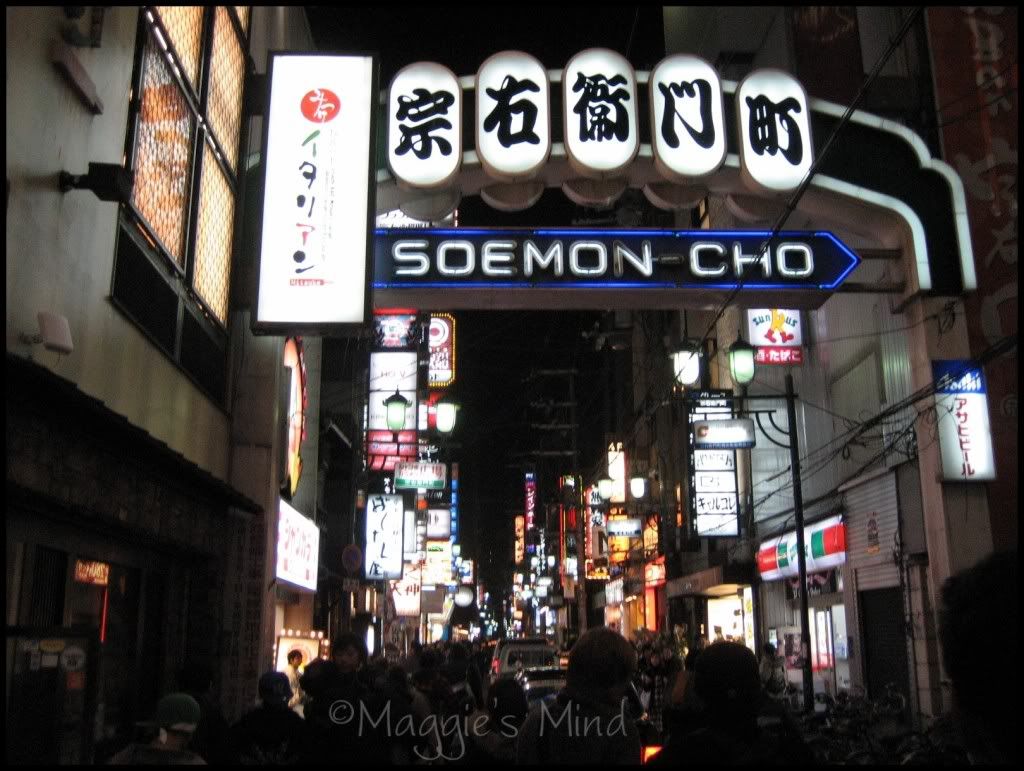 Zerro, Shinsaibashi, Osaka
(warning, music plays when you click the link)
This bar does absinthe, and I was fascinated with how drinks were prepared. Anytime something you are about to ingest is lit on fire in front of your eyes it's a good thing (suddenly craving saganaki). I just had a sip, and it really wasn't bad.
Things got really weird when the drunk Japanese woman sitting next to me started talking to me. Somewhere between giving conflicting answers about where she was from (I was just keeping up my end of the conversation she'd started) and admitting that she couldn't remember the name of the guy she was with, she kissed my cheek, whispered in my ear, humped the back of my chair, grabbed my boobies in an almost nonchalant way, attempted to rub herself against me and gave me the secret palm tickle handshake I always thought was just a joke. I Googled it, and it means what I thought it did. Bad touch. Bad touch. Thankfully, just after the handshake, they left. Without me.



Osaka Castle
November 22, 2009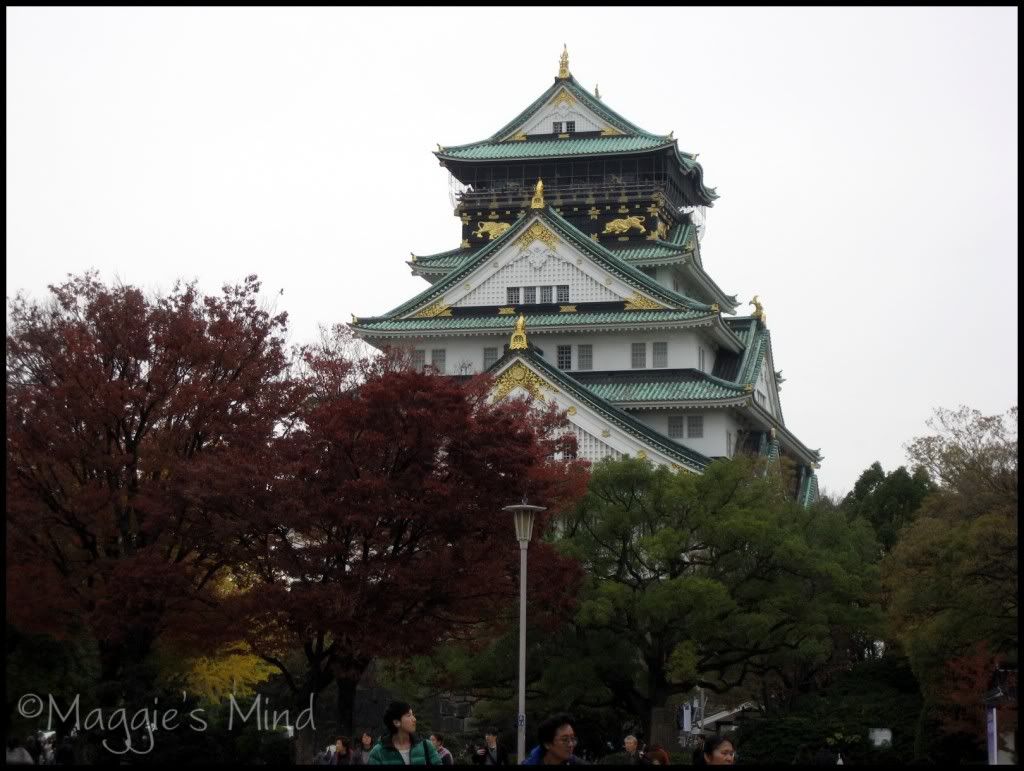 View from Osaka Castle
(and yay for autumn!)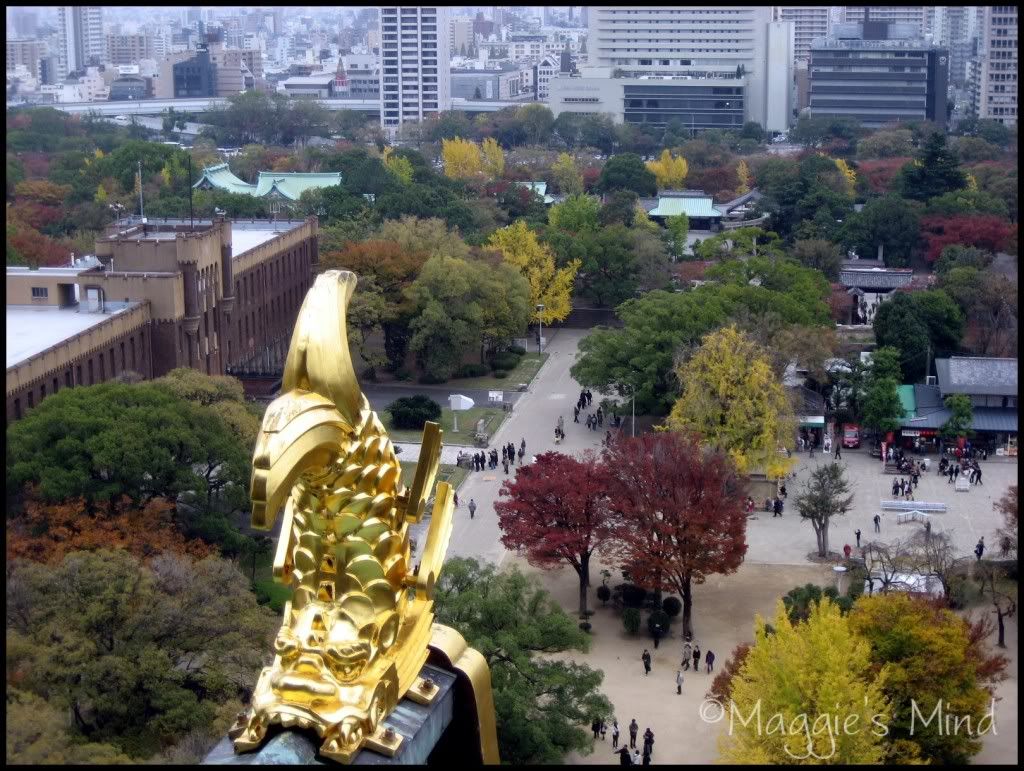 So Cute I Could Die
Near Osaka Castle in the beautiful and huge park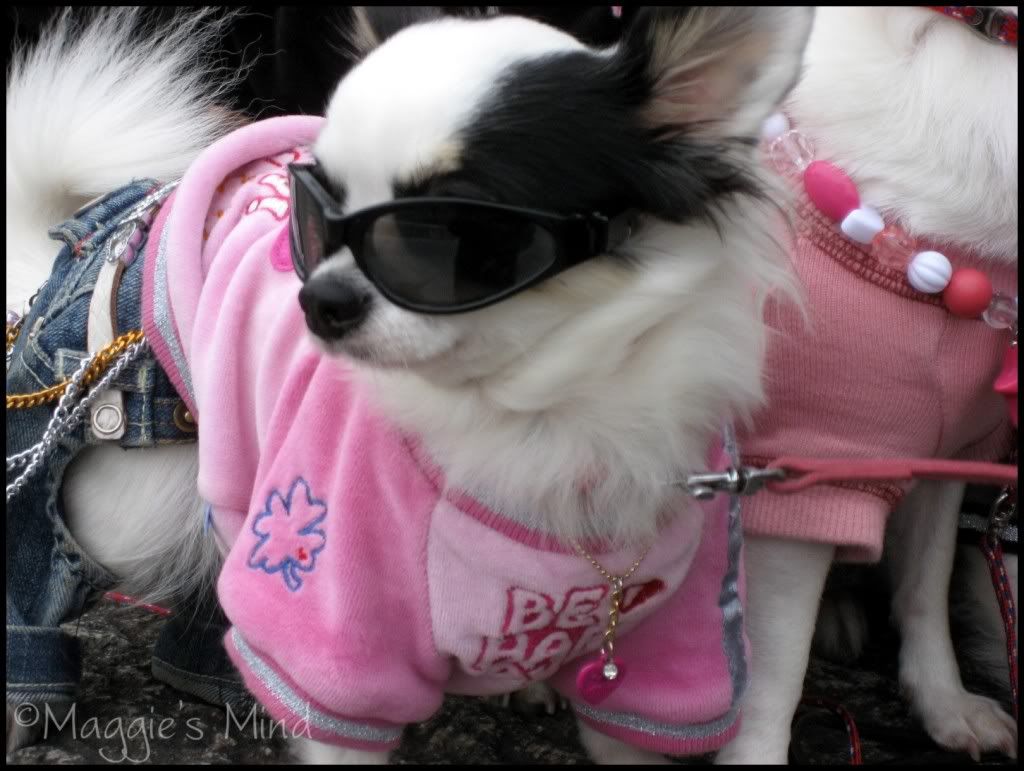 That Times Four



Osaka Manhole Cover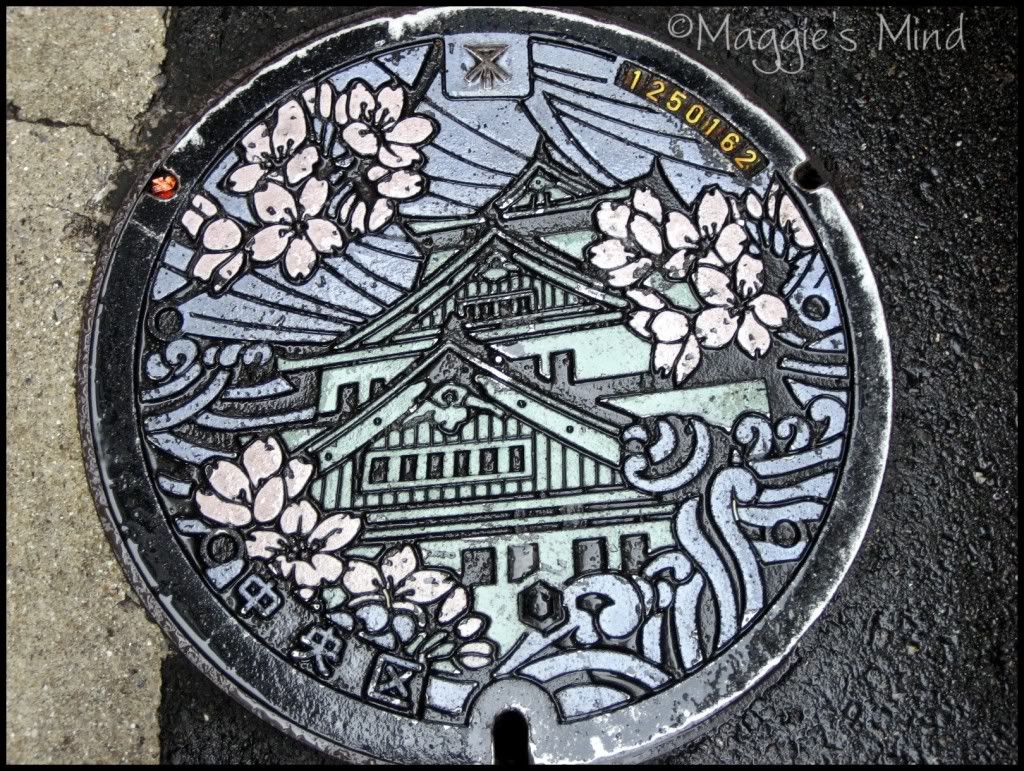 Aw, Oklahoma in Osaka
Amerikamura, Osaka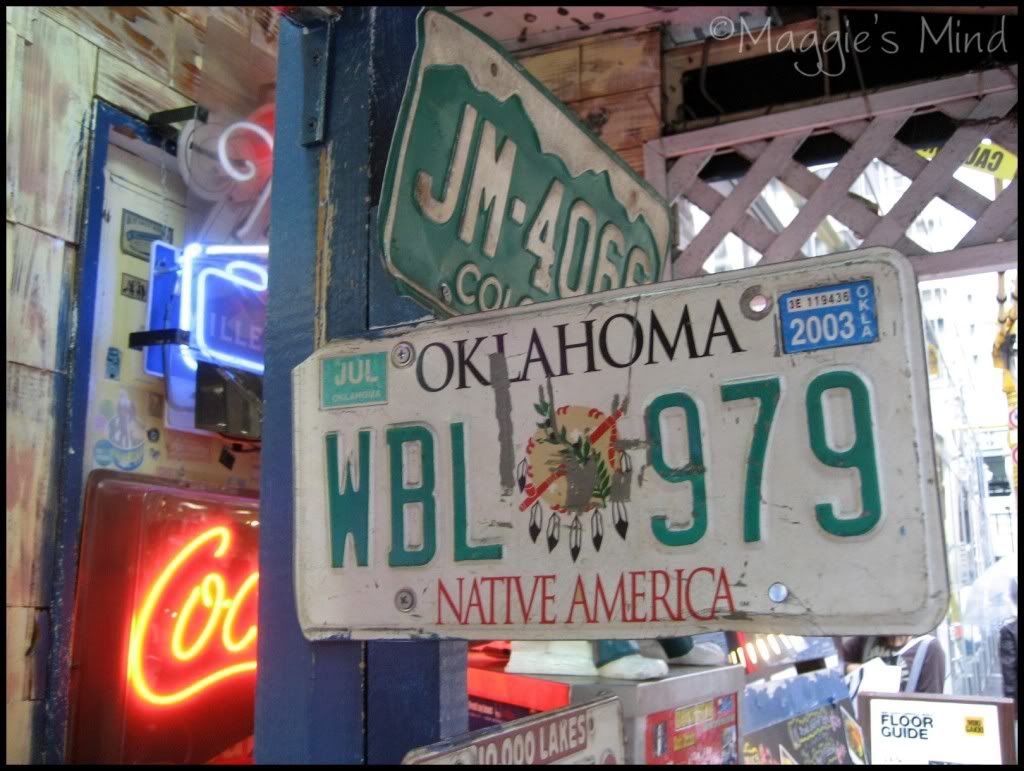 Kinda Describes the Night Before
Amerikamura, Osaka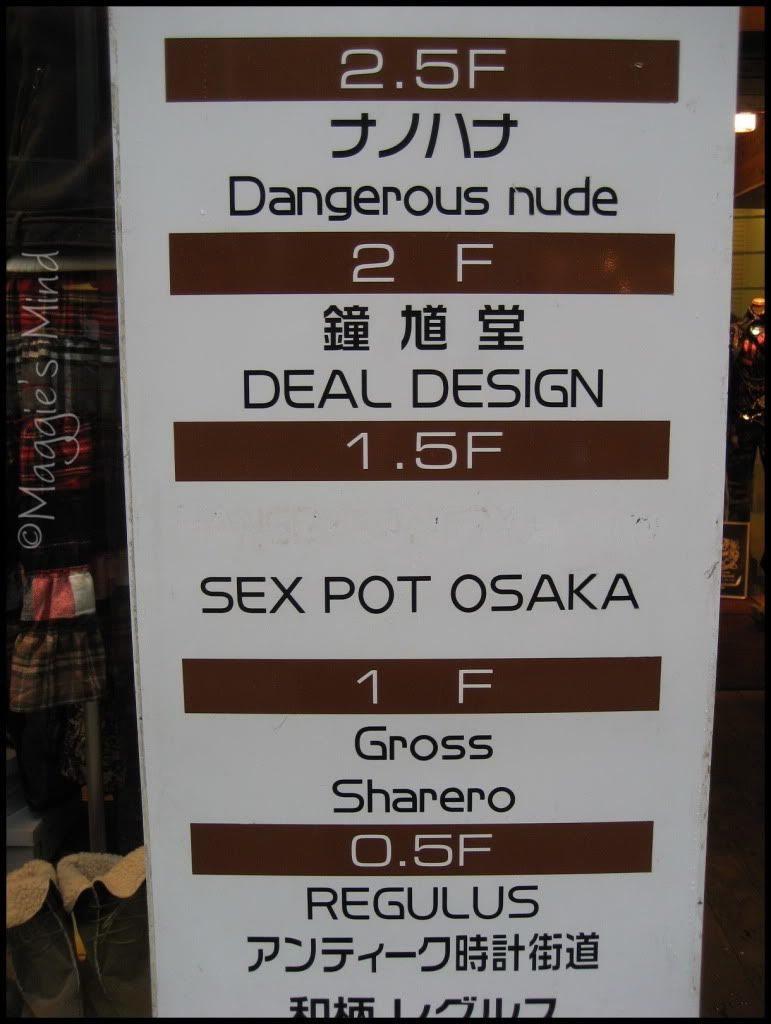 Dotonbori, Osaka
If there'd been less rain, there'd have been more time spent here. Next time.



Yay for Christmas!
North Umeda, Osaka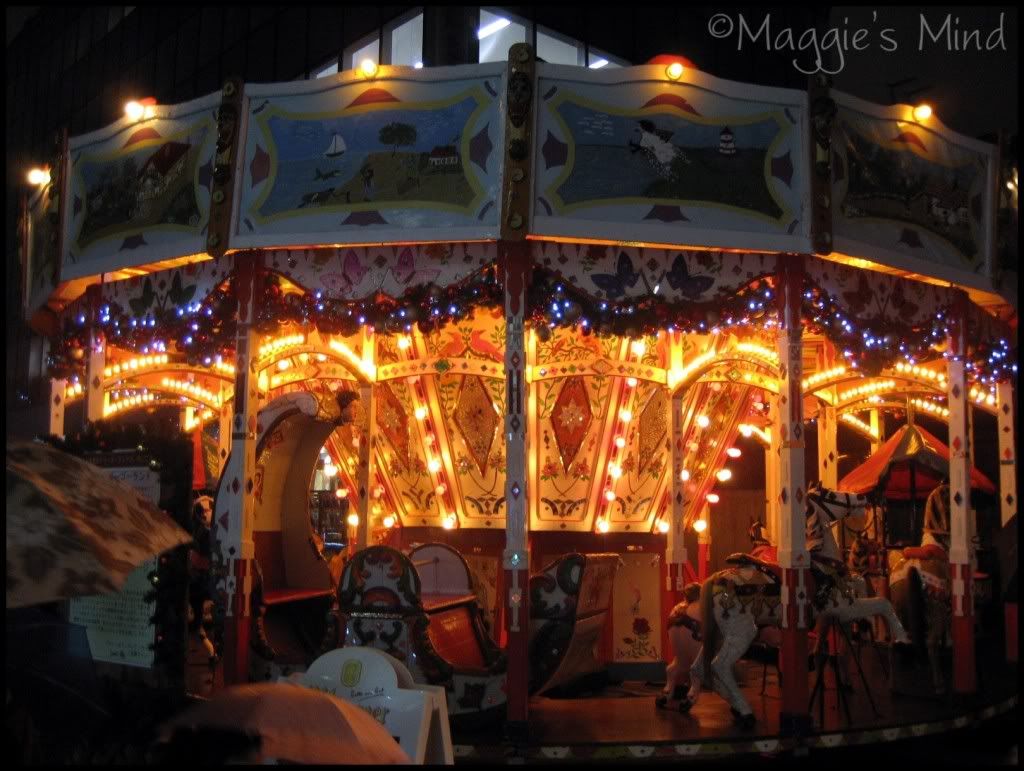 More Christmas
It barely felt like Japan with all these Christmas shops.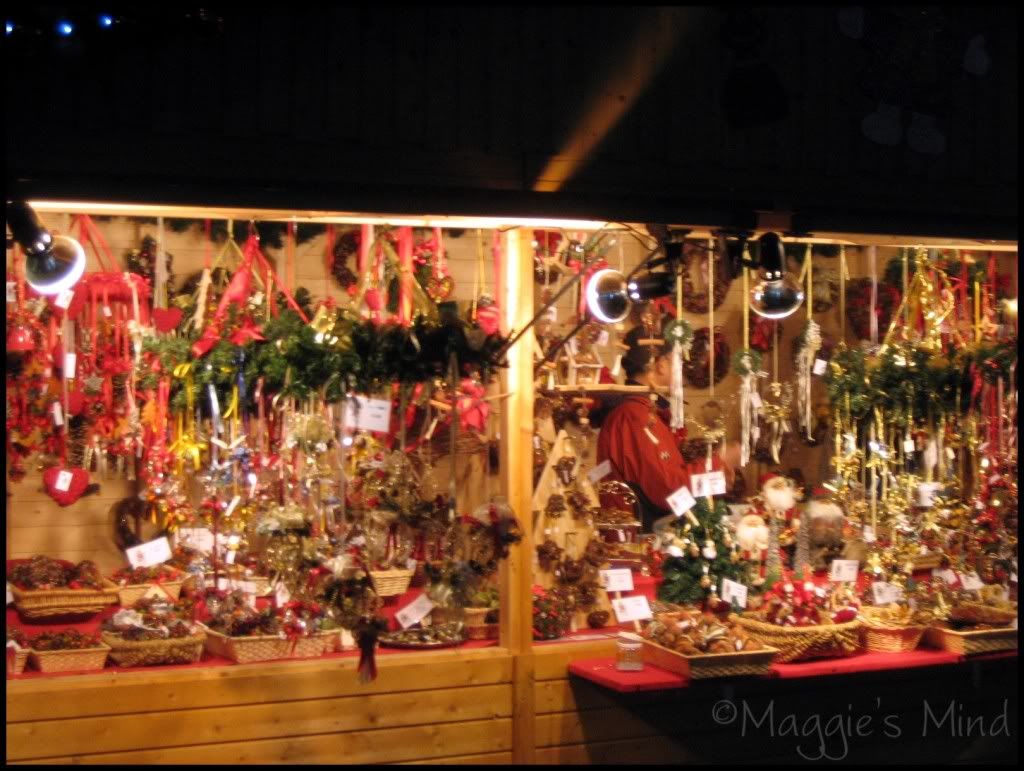 Umeda Sky Building
Yes, it's blurry. Part of it was the weather and part of it was my hands shaking. I don't love heights, and those two straight things in the center of the top circle are the escalators with a view that I was going to be riding shortly. Turns out that the glass elevator getting to that point was scarier than the escalators, but it was still pretty amazing. The weather also prevented me from taking half the shots I wanted to from up there. This might be the coolest tall building with observation deck kind of building I've ever been in. Everything was done up for Christmas inside as well, and they had these cute little two seaters facing the view with hearts drawn on them saying "Heartful Christmas," perfect for the romantic overtones that Christmas has here.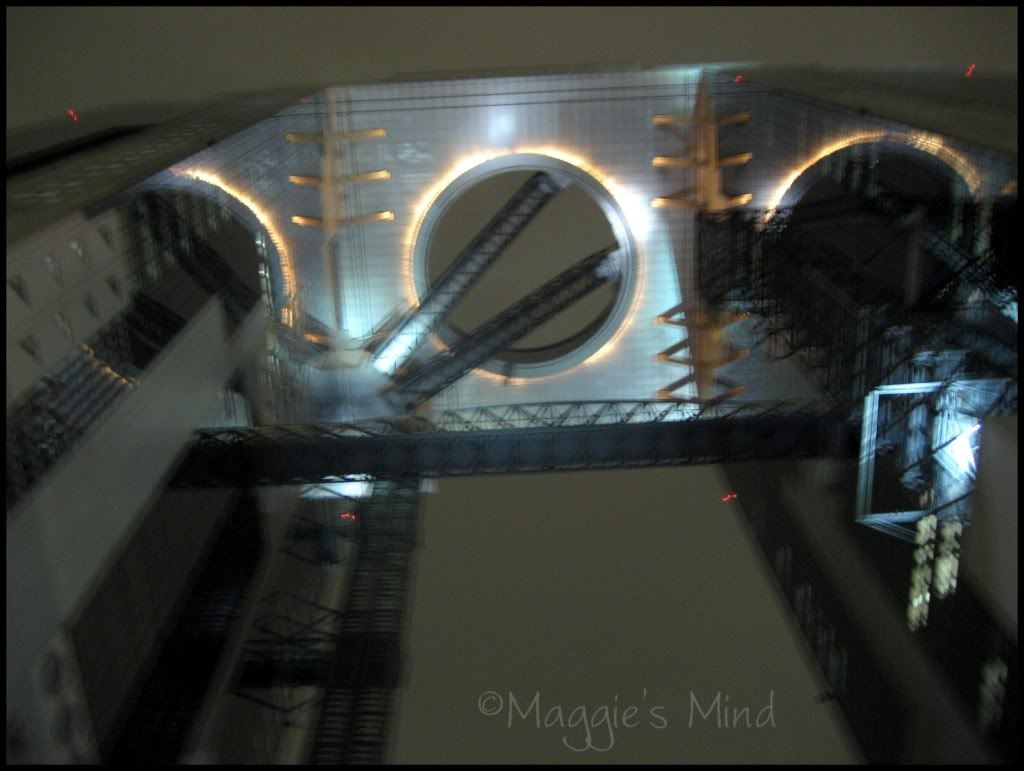 My Picture of Their Picture



Balloon Santa