There are so many famous places I never went last time I did JET, so many must see things that I never saw, so I came here with a long list of wish-I-hadda's that I get to make right. I am thankful for
second chances and lemonade
. This time, I've been to
Kyoto and Osaka
(need to go back and also hit Nara), I've been to
Hiroshima
and to
the "other"
(Sea of Japan, not Pacific) side. I also have a couple of awesome trips planned in the coming months to places here I never thought I'd get around to seeing. That's one list, plus bonus points.
Then there is this other list. I don't know that I'd agree on the inclusion of all of these and the exclusion of a few others, but it's nice to be able to look at a list of
Top 10: Things You Should Do in Japan
and to have just checked my last one off of their list. I'd done all but one last time (yep, even the love hotel and climbing Mt. Fuji), and I have bathed naked with strangers yet a few more times this time because I like it.
Now I've been to see a
sumo
tournament
(there are 6 a year, so I may try to go again). I went to the one held in November in
Fukuoka
(which was also the first time for me to go to the island of
Kyushu
- another list, another check mark).
I've always been fascinated with
sumo
but never really followed it. I still might not ever necessarily follow it closely, but I know that I love watching it even more now that I've seen it live. Sumo is so steeped in tradition and is just so very Japanese, and all of that is intermixed between bouts that rarely last more than a handful of seconds, so it's great for a short attention span. Since I was going to see sumo, I also read a little more about it and became more fascinated, particularly with
the life of a sumo wrestler
. Big meals with beer and a nap? Count me in. Some of the other conditions, not so much.
You know I took pictures.
Big. Mini.
Saturday, November 28, 2009



Sumo

Nobori

Flags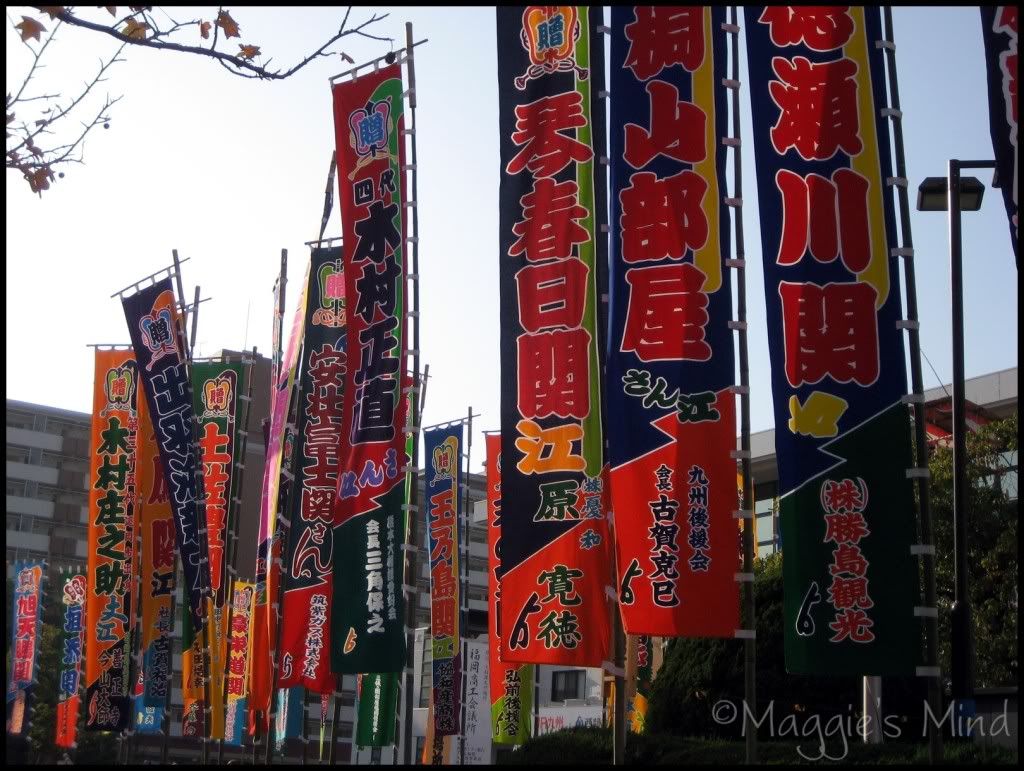 Inside Fukuoka Kokusai Center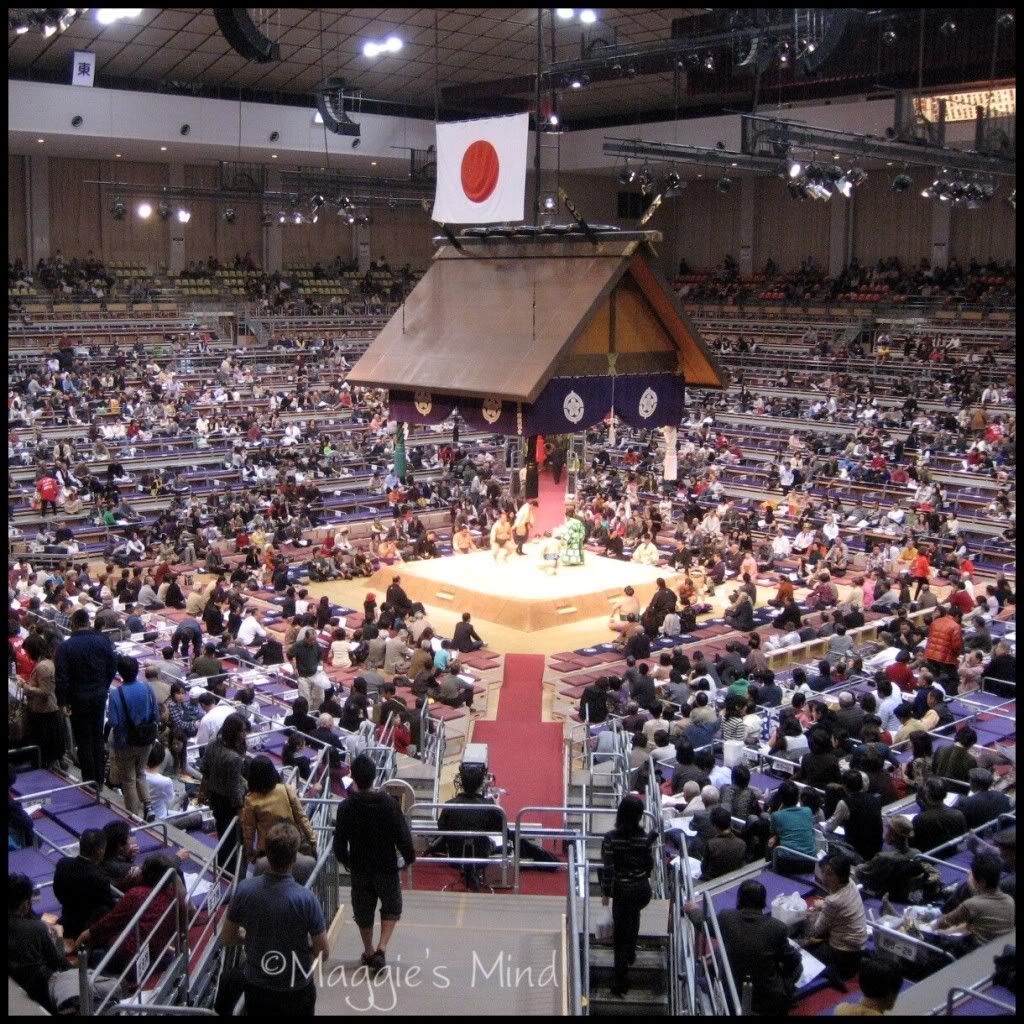 Big Boys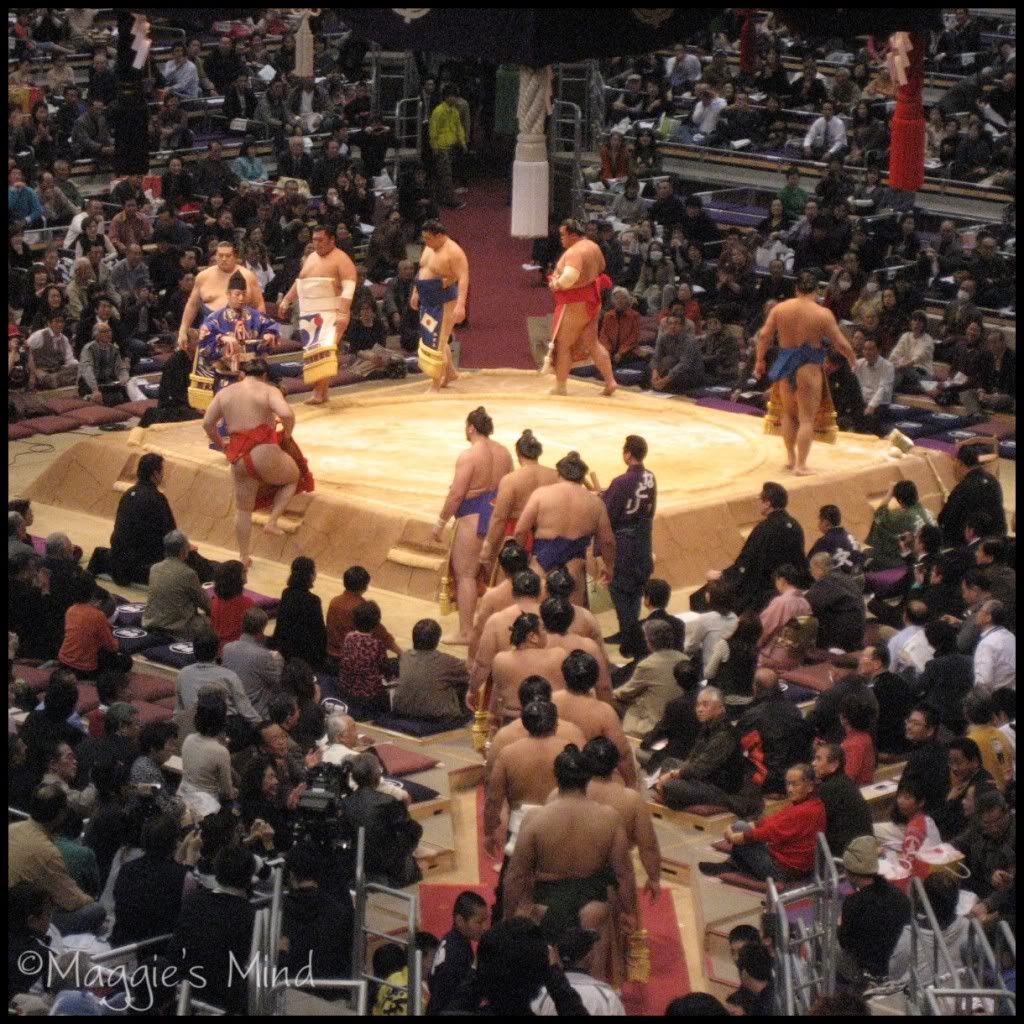 After the Introduction and Before the Bouts



All Done
It ended an hour earlier than I expected, so the shots I was going to sneak up a little closer to take never got taken. Maybe next time.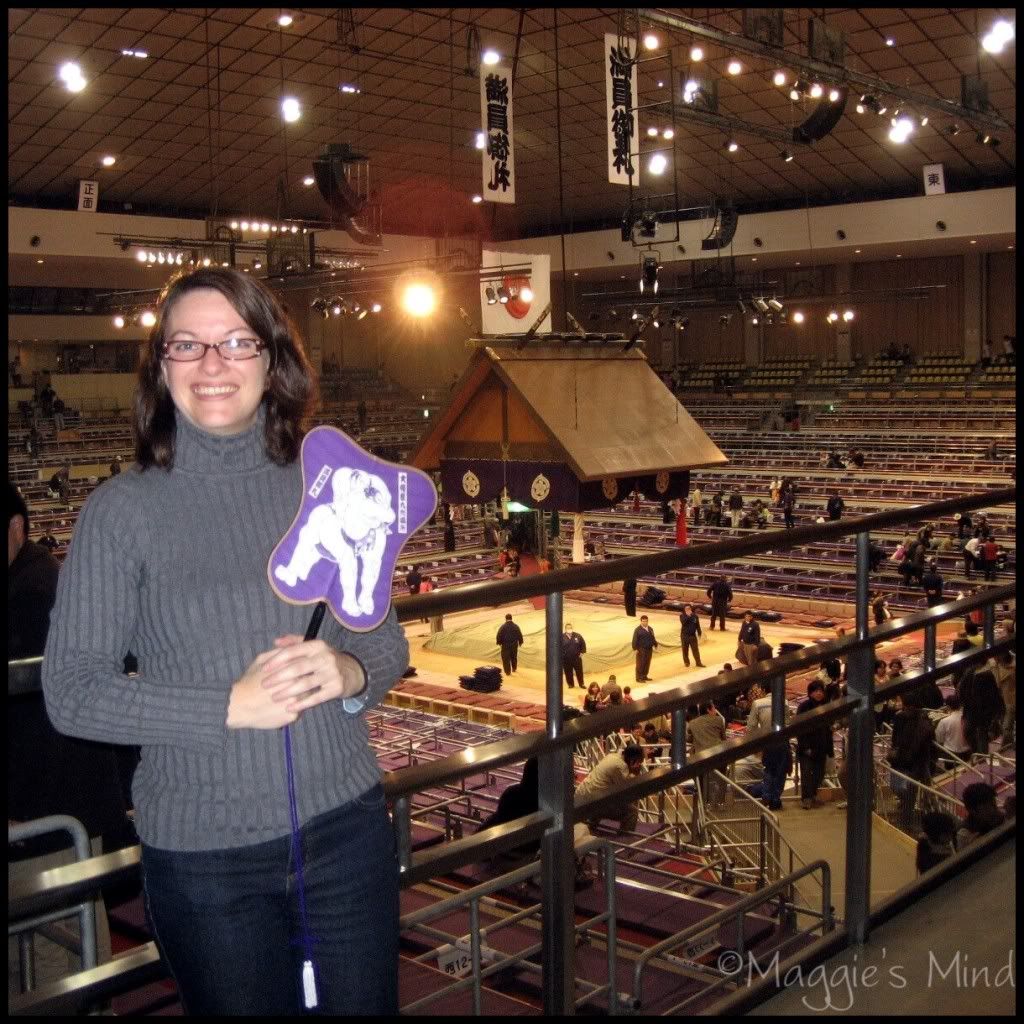 Blue Christmas in Fukuoka
There is so much Christmas all around me in Japan, yet I managed to do most of a lesson on things people here would be surprised to know about Christmas back home. Some of the highlights are that we do not eat Christmas Cake (also a not so nice thing to say about a single woman over 25), kids visit Santa at the mall to tell him what they want, Santa has 9 reindeer that each have a name, and our Santa lives in the North Pole instead of in Finland.
Last time I did JET, I tried to explain the religious aspect by drawing stick people on the board (I draw badass stick people wise men, pregnant Mary and angels), gesturing wildly and saying something about "oh, no. the hotel. no room!" where "no room at the inn" would go. This time I stuck with the secular aspect of the celebration, but I did recently find out that many scholars and theologians believe that Jesus was most likely born in or around 3 BC (some even pinpoint Wed, Sept 11, 3BC). Which, by my mad math skillz, is 3 years before, um, he was born?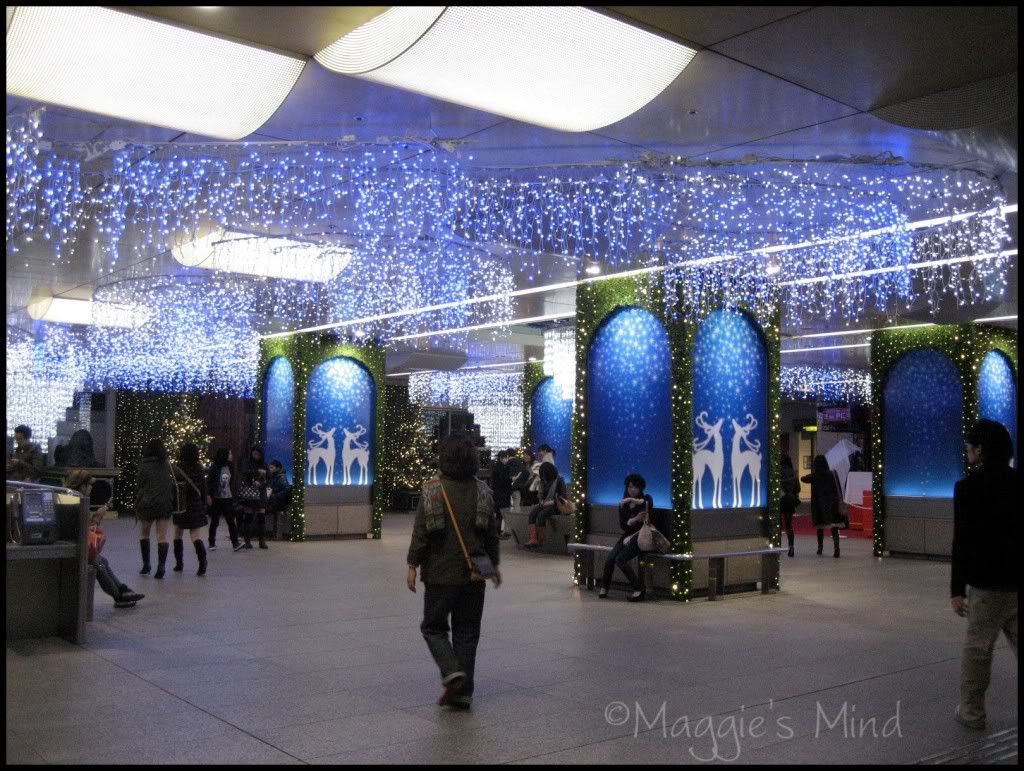 KFC. It's What's for Christmas.
See, this is the kind of stuff I mean. The yellow banner advertises that they are taking advance orders for Christmas. Because it's that popular. I didn't see a Colonel Sanders out front of this one, but anytime there is one (which is most of the time), he is dressed in a Santa suit this time of year. It used to be that while many did KFC for Christmas, most didn't have a Christmas tree. This is changing. Lots of kids I talked to said they don't do KFC, Santa visits their houses, and they have a Christmas tree. Still, Santa often brings just one present and puts it by their pillows. Then, if Santa is really dad (I still believe, but this is for those who don't), he goes to work because Christmas is not a day off kind of holiday.
(Yes, I'll be working on Christmas. No, I'm not freaking out. Yet.)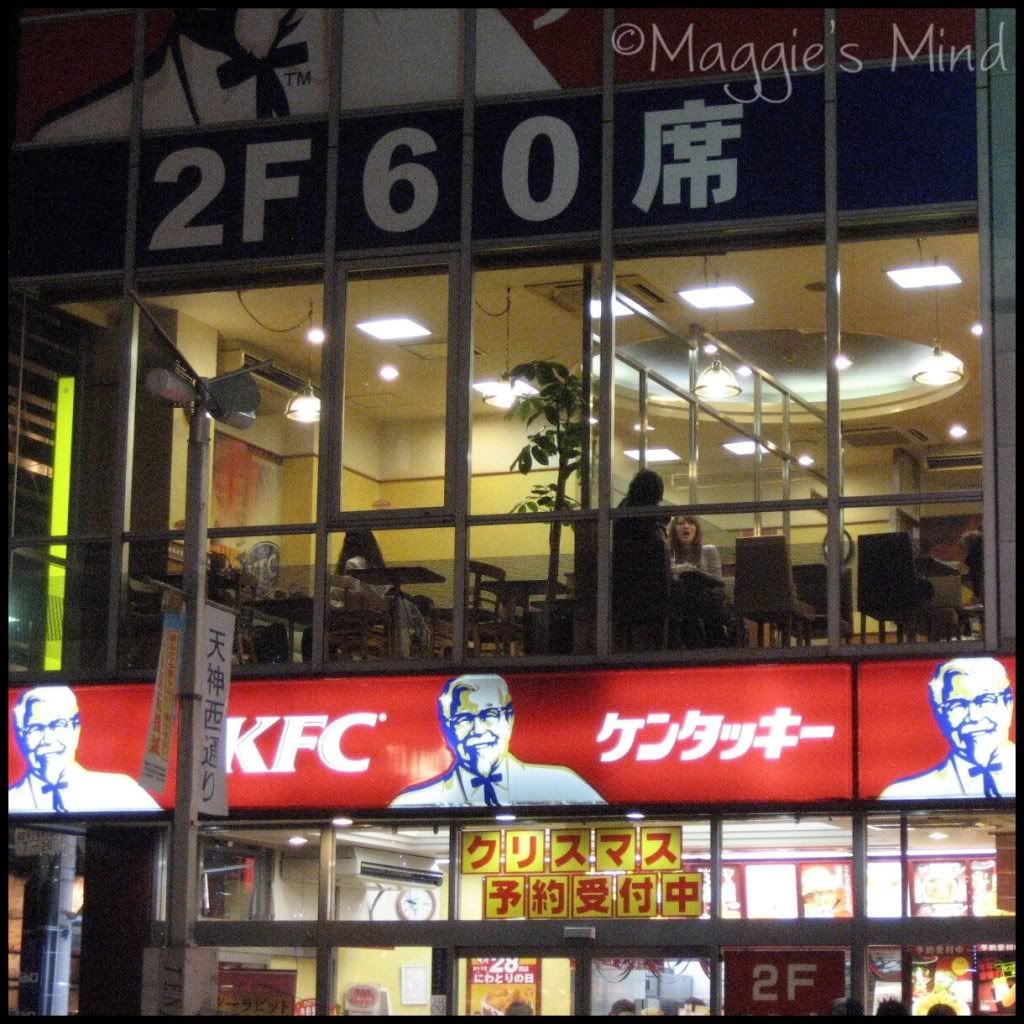 Fukuoka at Night
We started at Suicide Bar, which was quiet and cozy, wandered around and saw some fun/cool signs, and then we wound up at The Dark Room (bottom right) where it was too loud to have a conversation. Does that make me sound old?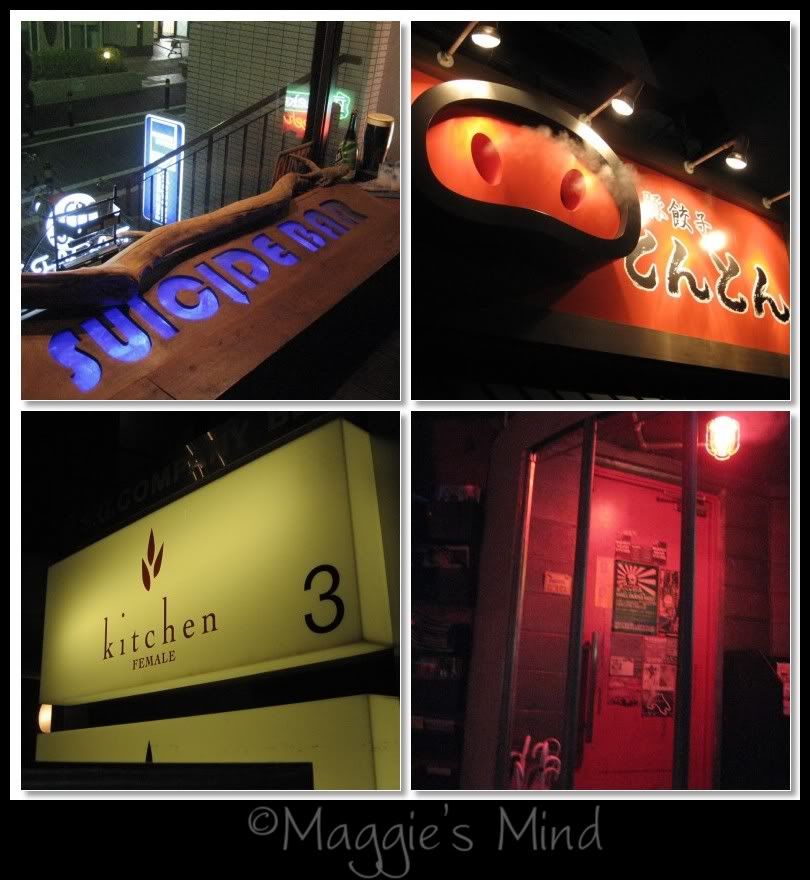 Wandering in the Autumn of Fukuoka
Sunday, November 29, 2009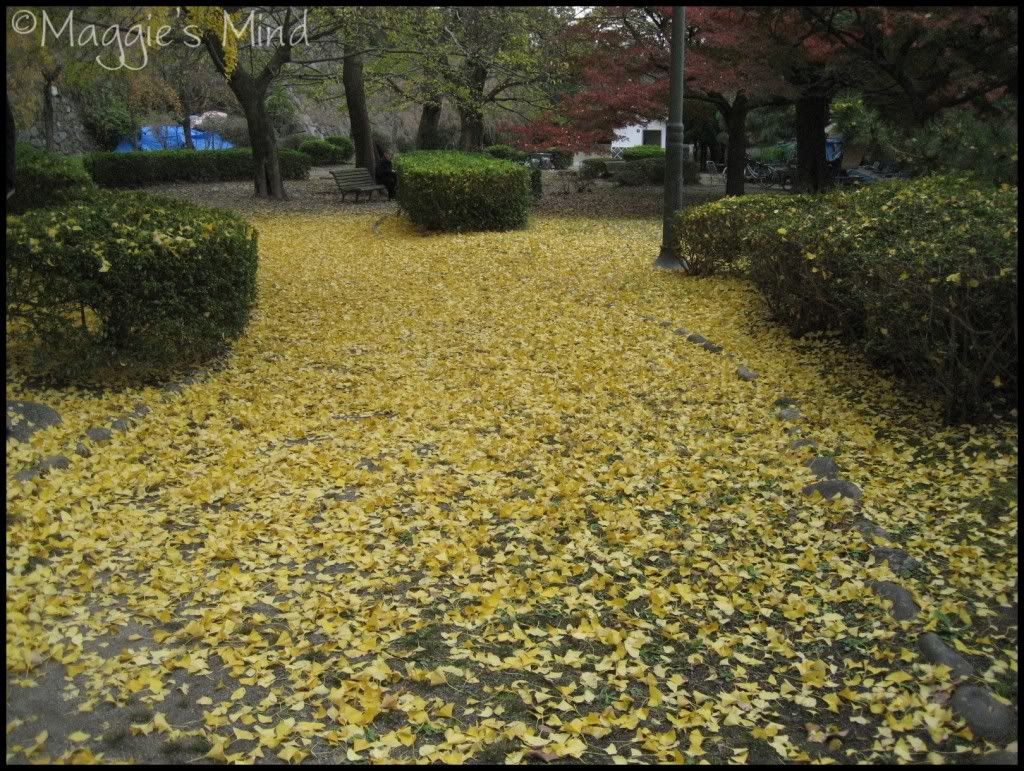 More Fukuoka Wandering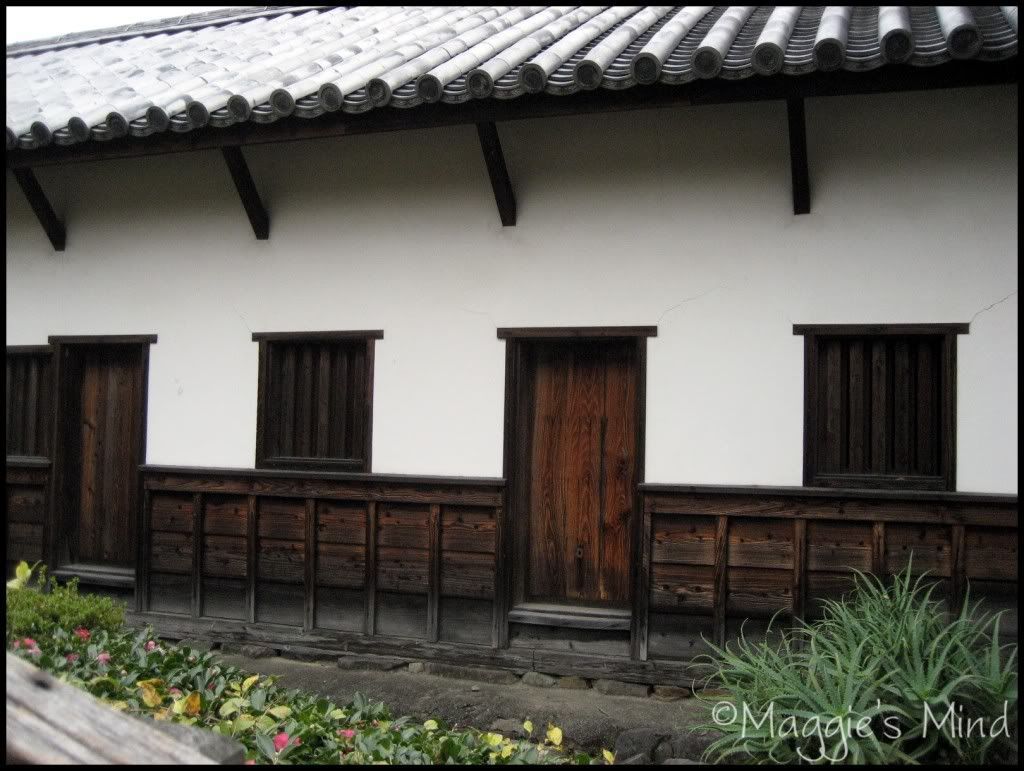 Ohori Koen Park
Gorgeous awesome park with a huge pond and bridges connecting little islands in it. A gazillion ducks, too. Ducks have a special place in my heart.



Playful Mind History Tourbus?



Sampling the Local Spin on Ramen
I love ramen. I love that different places in Japan do their own thing with ramen. I love that none of it tastes like my old college diet of cheap package ramen (not knocking it, just not missing it). In Kyushu, they do

tonkotsu

ramen. And so I went here and did.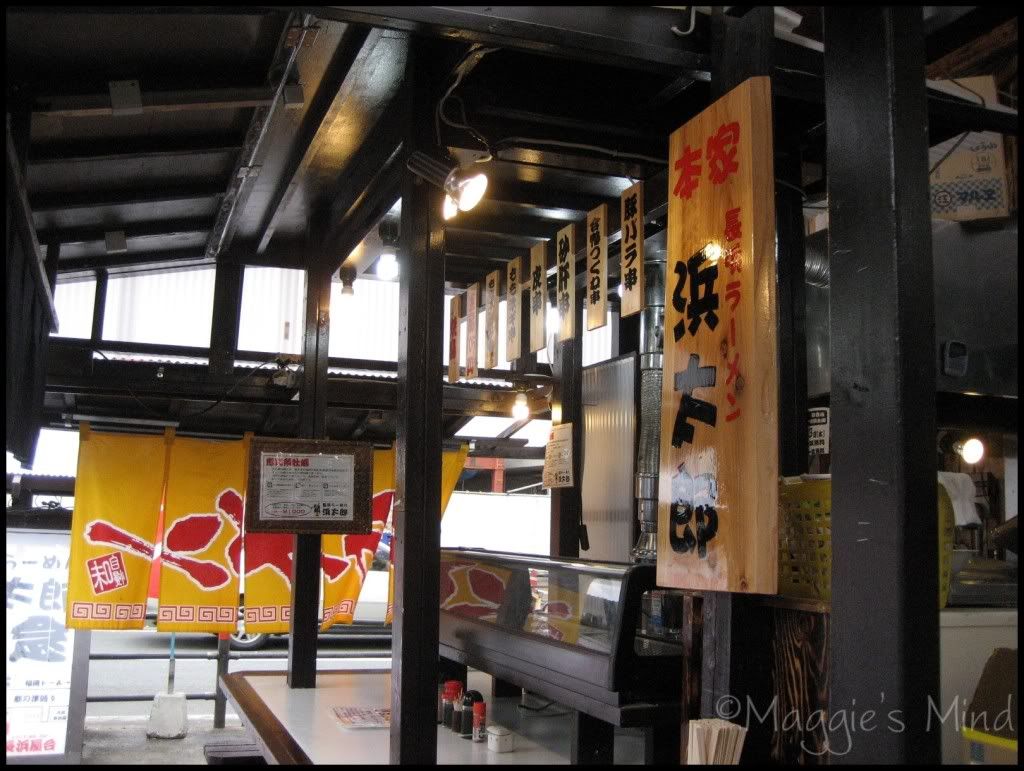 Me. Ramen. Smiling Broadly Off Camera.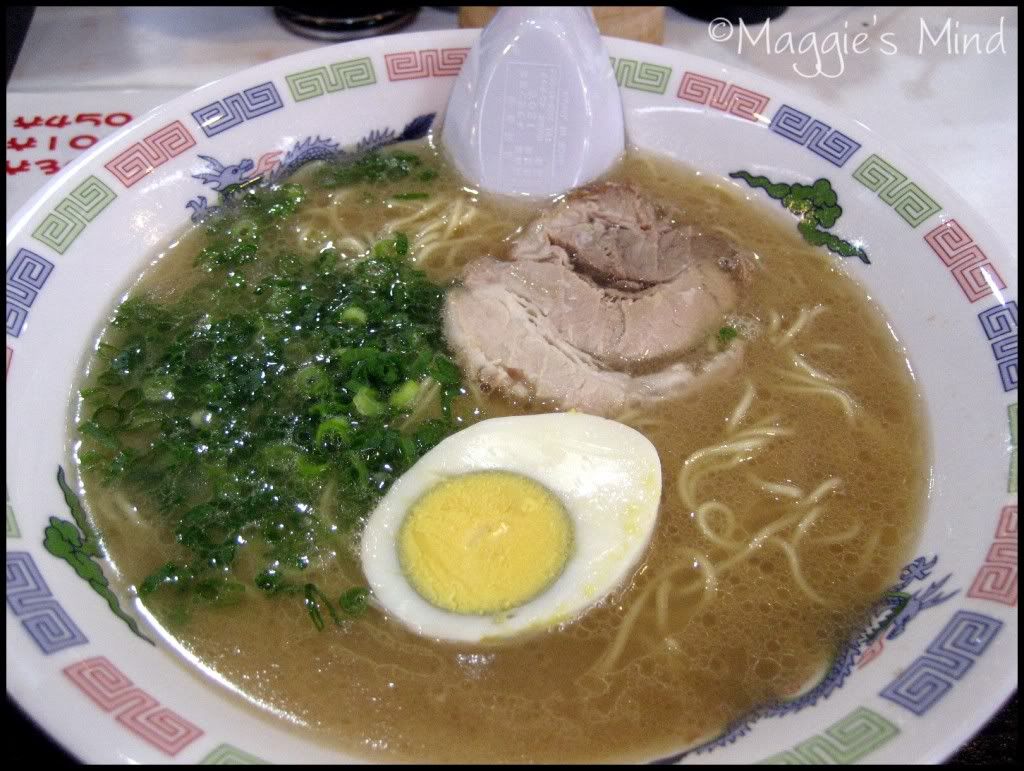 Blog almost updated to current. Soon to check another thing off another list. Stay tuned.