I was so caught up on posting before my trip and then got all kinds of behind again, but here I am, catching up. Anyway, I left off with
a bunch of kinds of hell
, in a rush to see monkeys. So, monkey time it was.
Mt. Takasaki (or
Takasakiyama
, you pick) is a mountain just a 10 minute bus ride from Beppu Station where wild monkeys live and hang out and do monkey stuff. It's also where camera toting, monkey loving visitors visit.
Monkey Time
Tuesday, December 29, 2009
Takasakiyama, Beppu
Monkey Time, Japan Time
Monkey Time, with Leaves
Monkey Time, Now with Extra Cuteness
Monkey Time on a Fence with a View of Beppu Bay
Onsen Time
Bathing naked with strangers just never got old. This is one of the most famous onsens in Beppu. I did the hot sand bath, and the warmth and the weight felt great. Another picture I did not get to take, but it was nice.

Takegawara Onsen
Go Go Nights, Super Loose Time
Onsen areas tend to have a bit of this kind of stuff. Bonus for fun signs.
Bus Time. Again. Still.
As I mentioned, I feel like I was on a bus or waiting for a bus half the time I was in Beppu. It makes me appreciate cities with trains and trams and streetcars or at least frequent buses so much. Since I spent the other half of the time in Beppu relaxing in hot water, I suppose it's wash. No pun intended. I hate puns.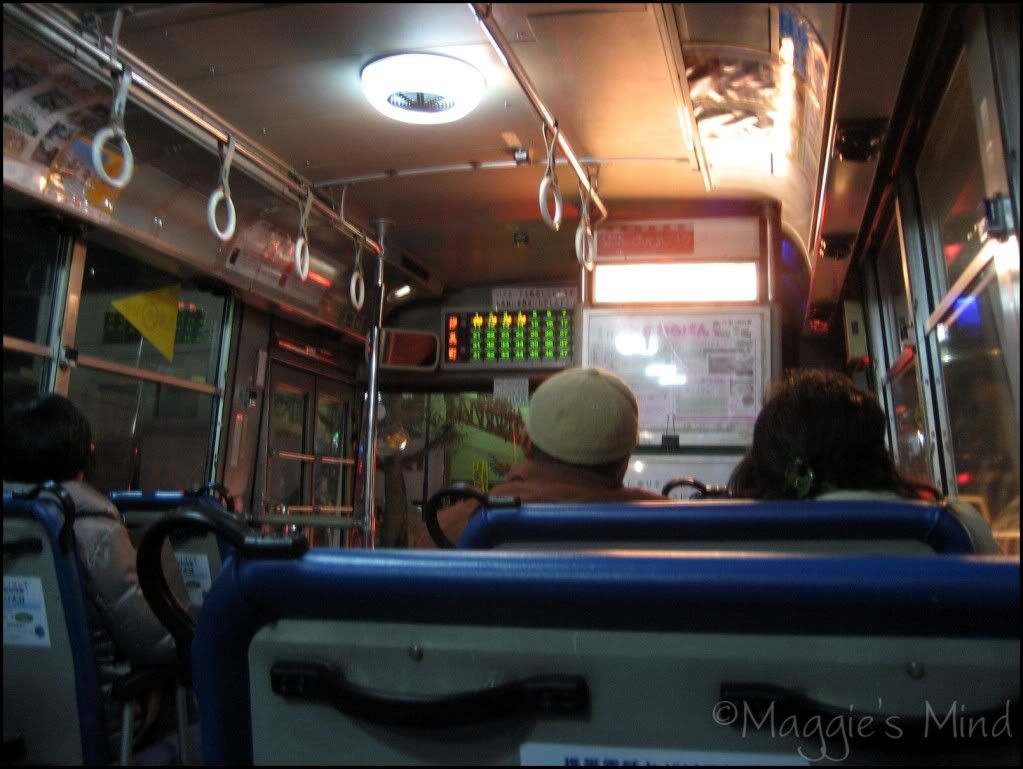 One more onsen in the Kannawa Hotspring/Onsen area of Beppu (where I was staying) to undo the whole bus annoyance thing, and I was set. I went to
Yumetamatebako Onsen
, and it's another where I didn't get to take any pictures, but they have some on their site if you wonder. I got to sit in a steam chamber thing that looks like it could be something else (not sure what, though), and that was kind of cool. The place is on my good list for being only 500 yen but being a generally nice place for one last soak in Beppu.
Beppu at Night Time
The wonderful host at
Happy Neko
(the
awesome place I stayed
) took me on a night tour way up a big ass hill to Beppu Castle. The view was stunning. You could see steam coming up here and there, even in the night.
After a good sleep, morning would be a ferry to the island of Shikoku and then making my way up to Matsuyama. This trip was only my second time to the island of Kyushu (the other time was for the Sumo trip) and my first to Shikoku. Doing my best to be places I've always wanted to go.