After the
penguin cuteness overload
, I made my way around Nagasaki trying to see everything else in a day. I missed some things, but I saw a lot. I walked and walked and walked, but the weather was really decent, as in sun shining and no need for that winter coat decent, and the
cheapo new shoes
were like magic. Just wandering around was awesome. Nagasaki is absolutely beautiful. It's surrounded by mountains, and the trams are super convenient and easy to understand. I stayed at the
Comfort Hotel
, and it was nice for the price, had a comfy bed, free coffee drinks in the lobby and wifi. Plus it's right by the Ohato (大波止) tram stop, which I found to be more convenient for my purposes than somewhere near the station.
Old Chinese temple in Japan built in 1620 by Chinese residents, in part to show that they were, in fact, Buddhist when the prohibition against Christianity was pretty stringent. See, Nagasaki, in general, was a major port city bringing people and goods from Europe, China and other places, and Christianity (specifically Catholicism) was one of the imports. When it was banned, repercussions were brutal.
Again,
this link
does a better job explaining the history.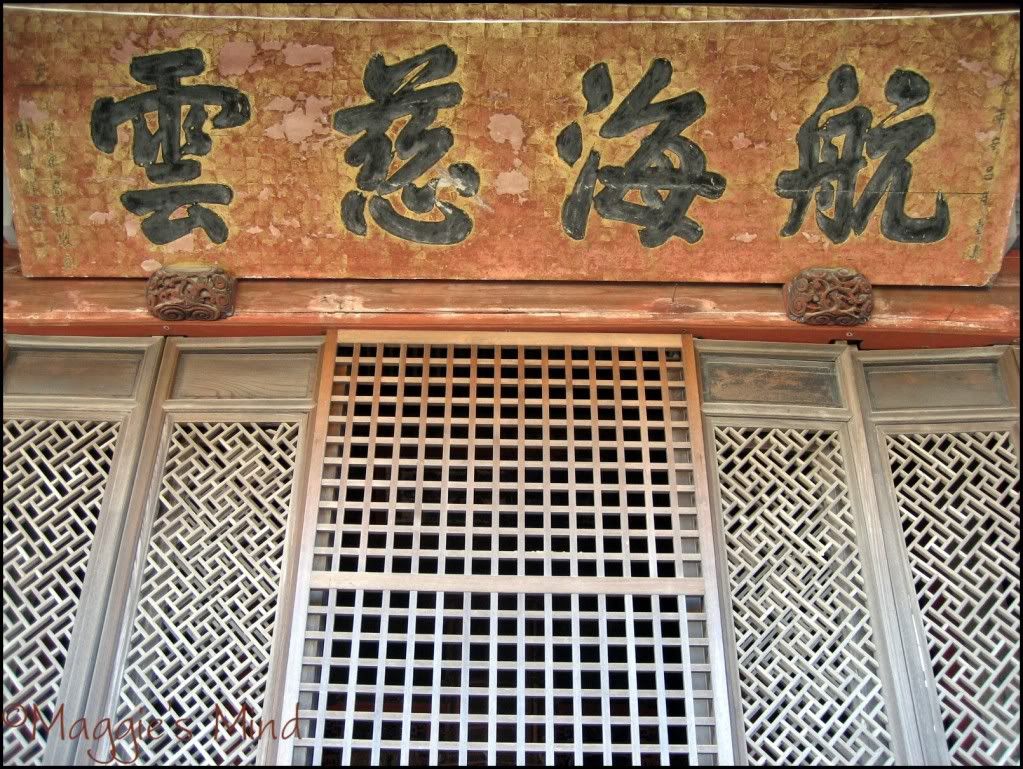 Kofukuji Temple, Courtyard



Kokufuji Temple Ema
My love of the

ema

continues. These are even heart shaped. Love, love.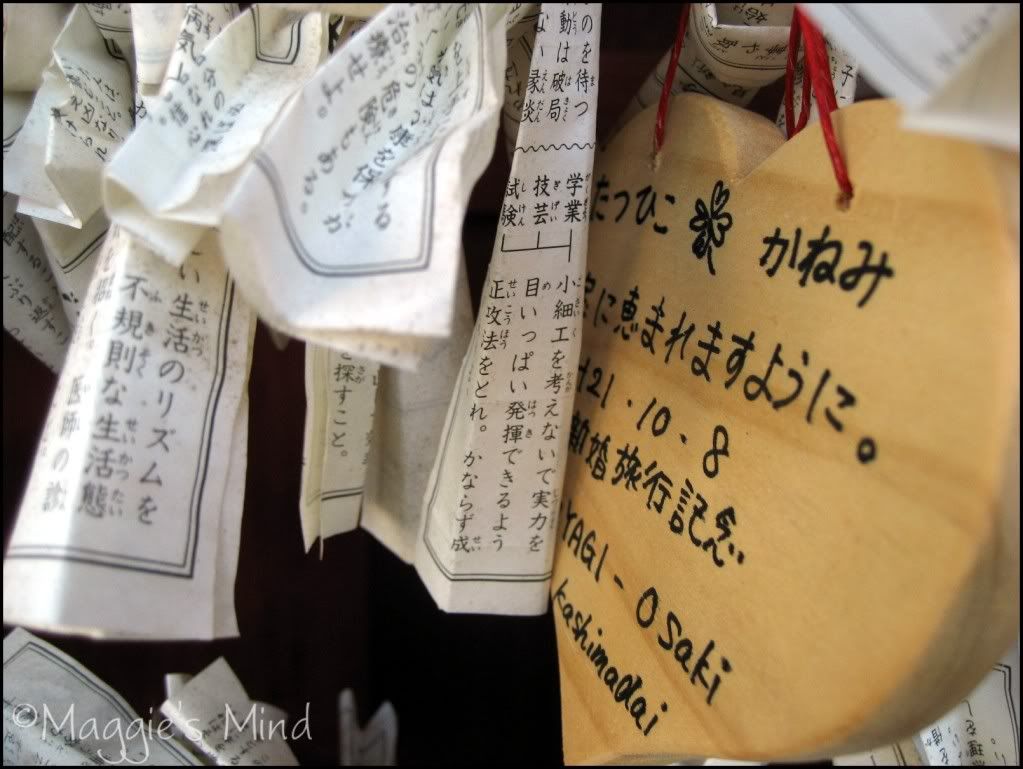 Meganebashi (

眼鏡橋

), Nagasaki
Spectacles (the glasses kind, not what I make of myself) Bridge because it looks like, yep, spectacles. It was built by a monk from the temple above. Strolling along this street on a perfectly perfect day made me love Nagasaki. Just such a pretty city. There are a couple tram stops nearby (map), too. Again with the convenience.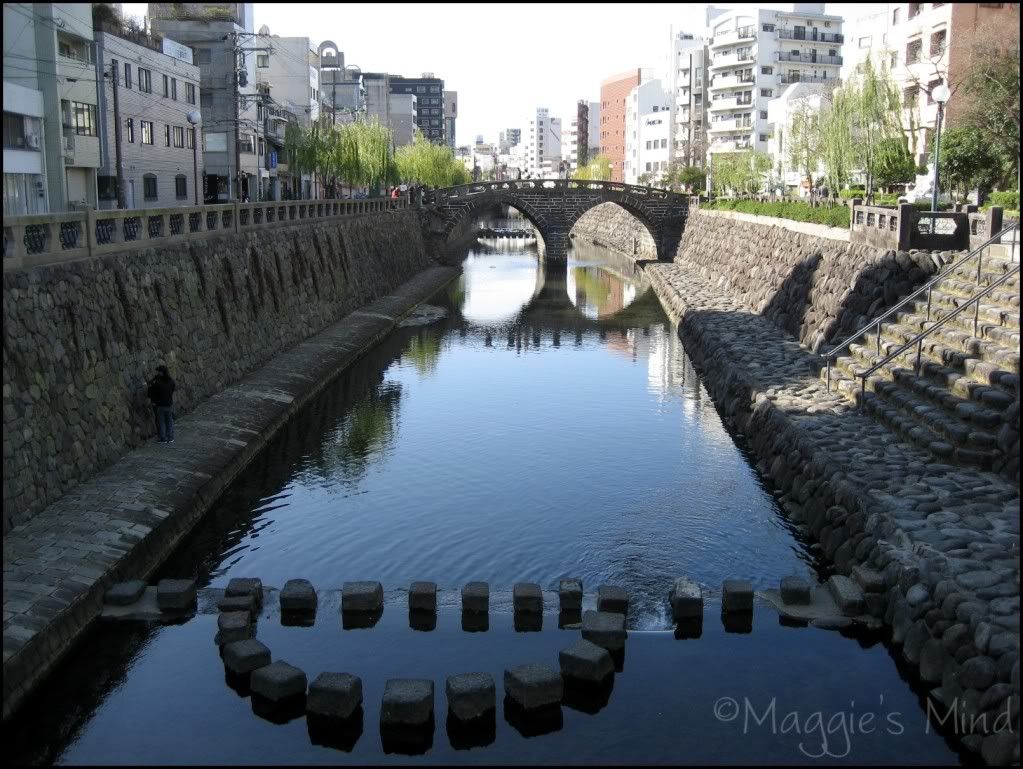 Talktive
Hair salon sign seen strolling along the river.



Signs
Nagasaki is great with signs. They are everywhere. Considering how likely I am to get lost, these were simply awesome for a tourist. I heart Nagasaki.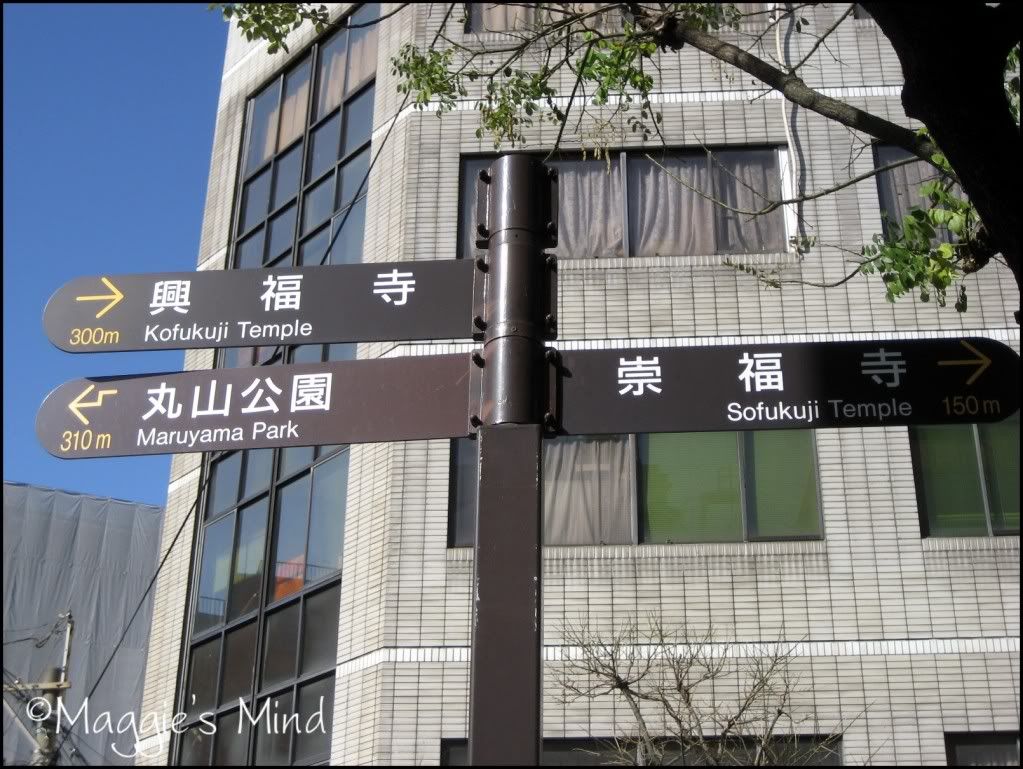 Sofukuji (

崇福寺

) Temple
Another shrine built by the Chinese residents of Nagasaki, this one in 1629. Definitely Chinese flavored.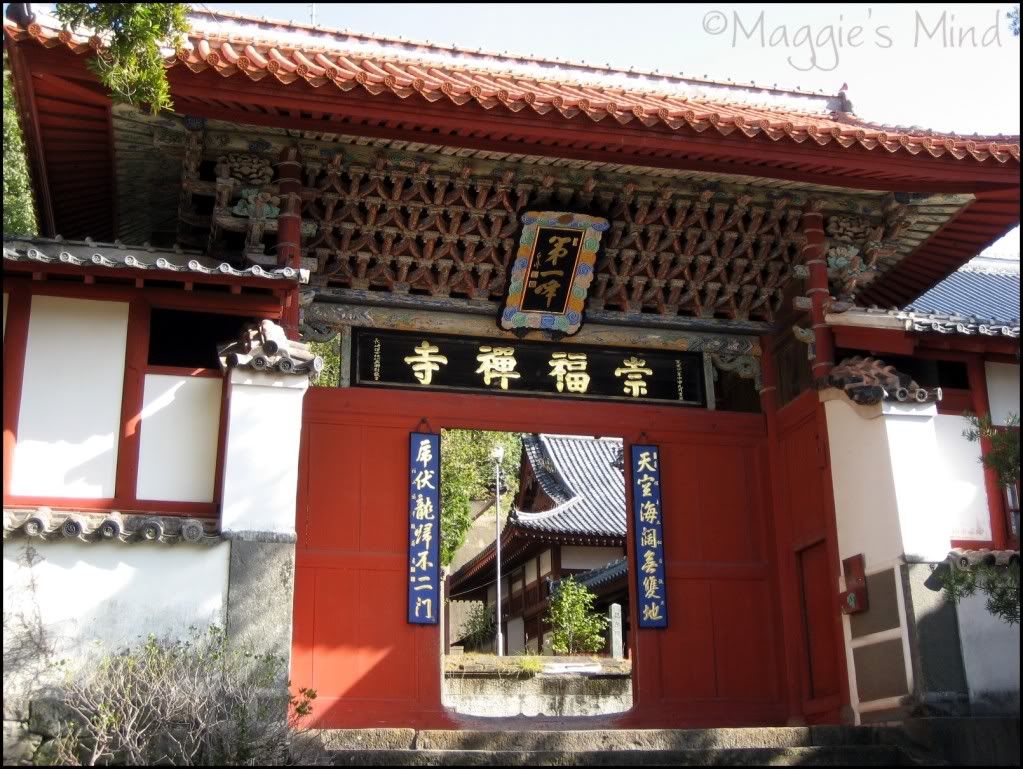 Intricate Details, Sofukuji Temple



Colorful Dragon, Sofukuji Temple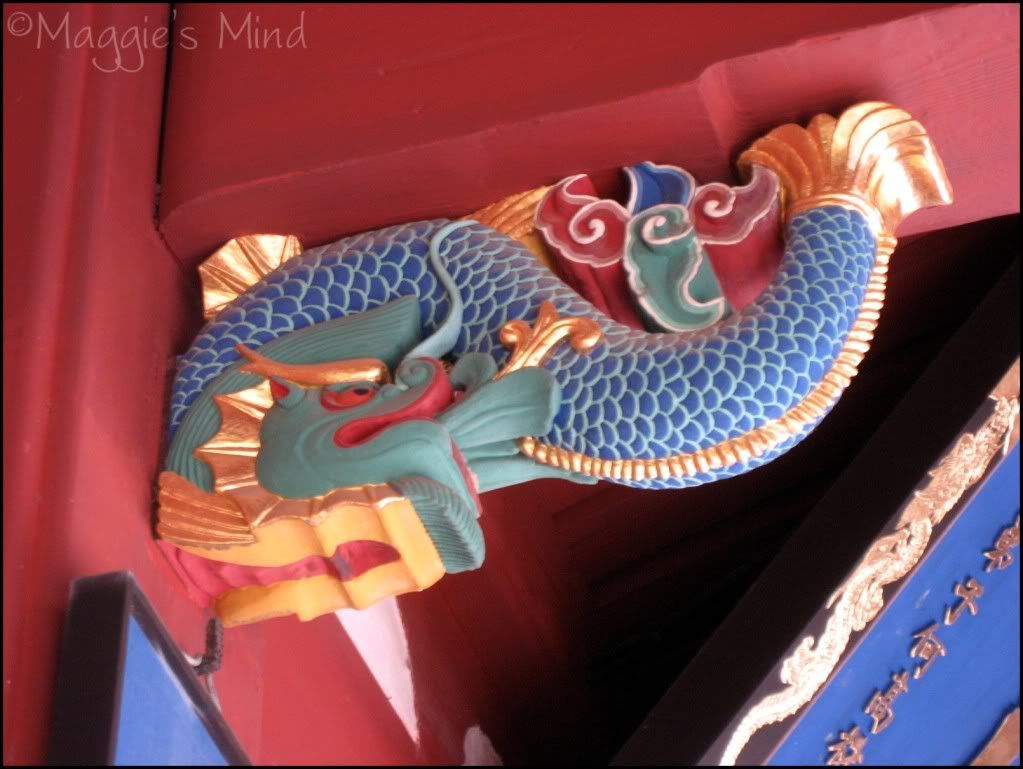 More Sofukuji
I could take pictures of this place all day long. I kinda did.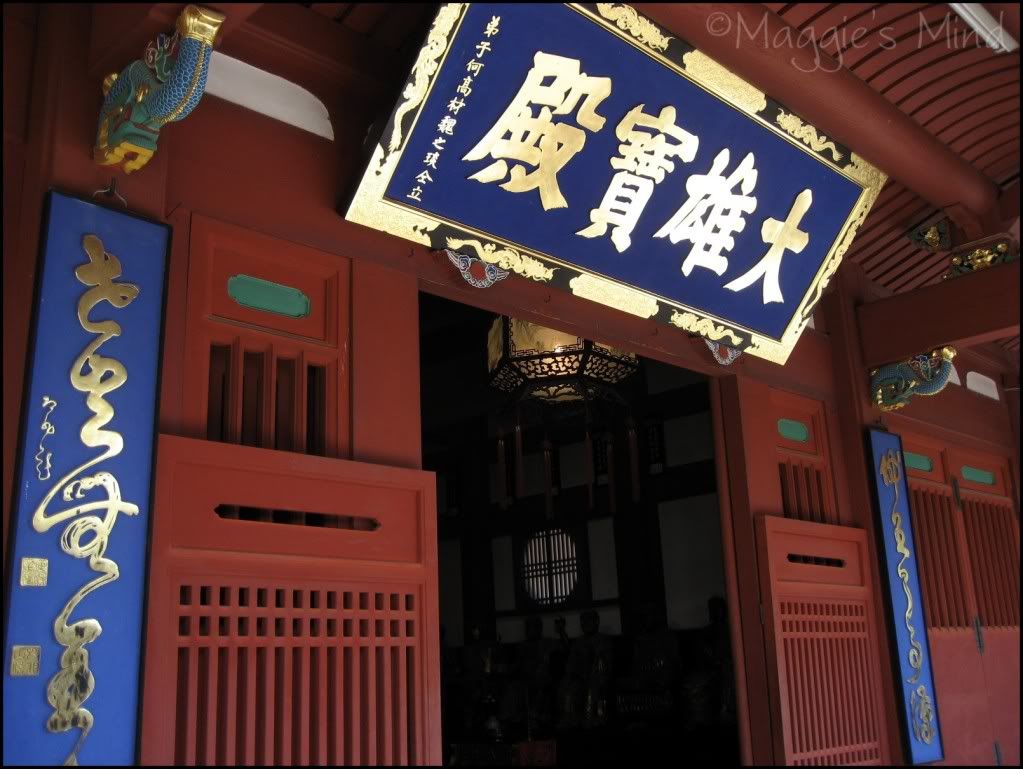 Pretty Door, Sofukuji Temple



Sunflower Door, Sofukuji Temple



Chinatown, Nagasaki
Just walking through made me hungry. It was also lunch time. Perfect time to try

sara-udon

, another Nagasaki specialty. It was nothing short of amazing. It ranks pretty close to bacon on my list of foods to love wholeheartedly.



Chinese Quarter, Nagasaki
As the sign explained, "In order to limit interaction between Japanese and foreigners, the Tokugawa Shogunate decided that the Dutch (initially the Portuguese) live on Dejima and that the Chinese live in a Chinese quarter. The Chinese quarter, completed in 1689, was in the area that now corresponds with Kannai-machi in Nagasaki City. After that, the Chinese were prohibited from living within the city."



Dutch/Hollander Slope, Nagasaki
While the Dutch had been living on the artificial island of Dejima from 1641 until 1853, a place built specifically to keep them separate from Japanese people during Japan's isolation period, they had an incredible influence on Japan, bringing things like badminton and coffee and a gazillion other good things. After the Meiji Restoration when Japan's isolationist policy ended and opened to foreigners again (and allowing Christianity again, huge in Nagasaki), people in Nagasaki still thought of all Europeans as Dutch. Hence the name of this beautiful slope that leads up to huge and beautiful Western style homes where they lived after that point.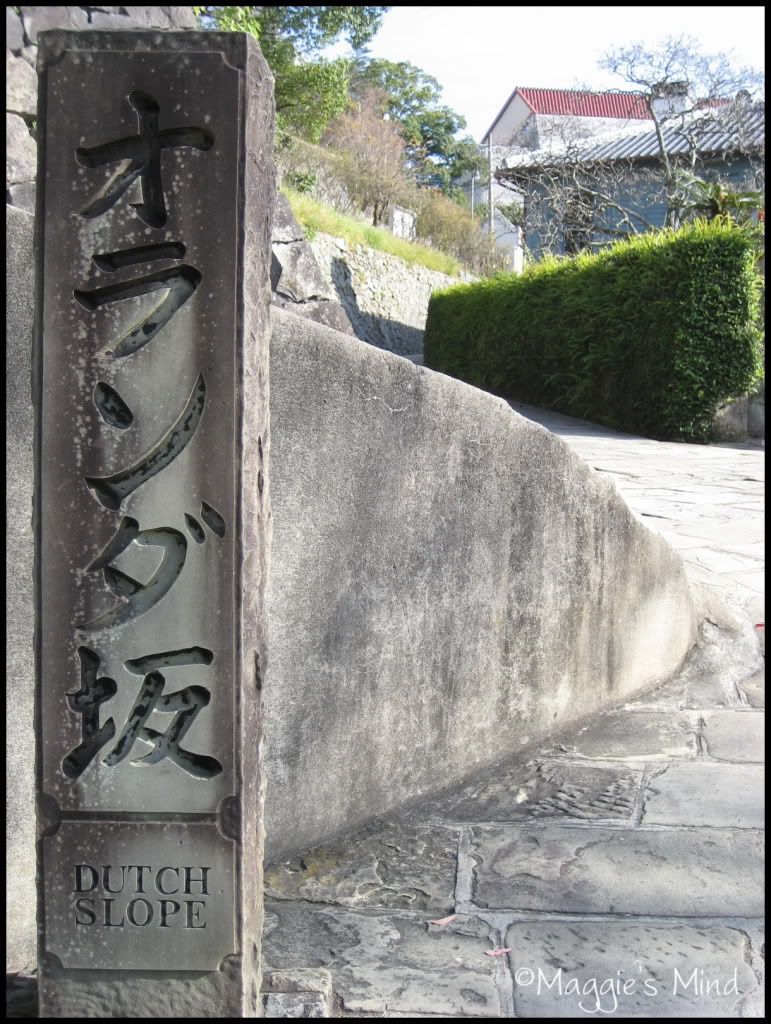 There are a million things I did not get to see in Nagasaki, but I feel like I made a pretty good scratch on the surface. After all that walking, the next morning I'd be on a bus to Beppu, an area of geothermic wonder with eleventy million hotsprings, but not nearly the convenience.