I left off
last post
at the Burger King we stopped at on the way to the Insa-dong area of Seoul, my least favorite area, and where I took almost no pictures until we were about to leave and found the cutest little restaurant and wine place. We ate, I think,
pajeon
, roughly translated as a Korean savory pancake (similar to its Japanese cousin,
okonomiyaki
) and also had bamboo infused apple wine (served in bamboo). All of this eased my crabbieness about Insa-dong, which maybe I was just too cranky to enjoy. Or it really just wasn't my cup o' tea. Not sure.
Cute Restaurant, Nice Snack, Happy Apple Bamboo Wine
Insa-dong, Seoul
Wednesday, September 22nd, 2010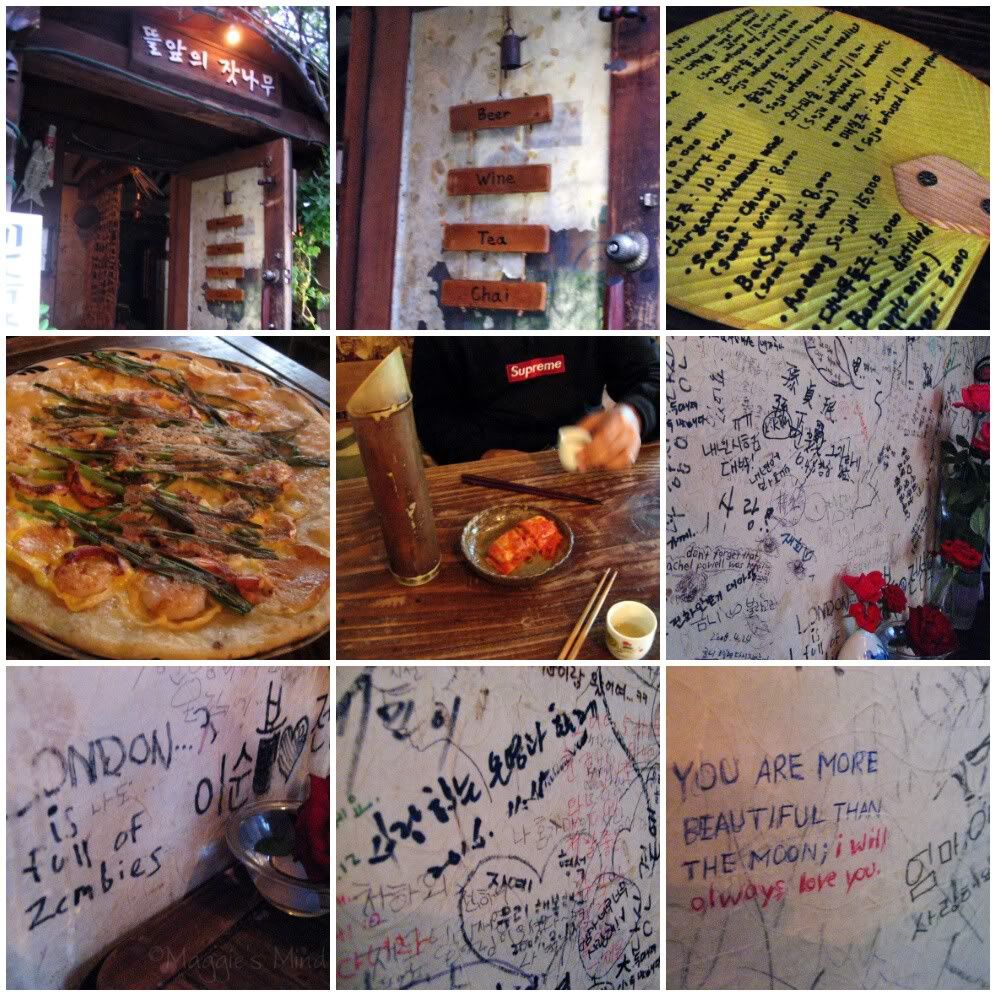 We made our way out of the main Insa-dong area in search of the nearest subway stop and found an information map sign on the street. There were two college-aged-ish girls looking at the map when we walked up. Within about 2 seconds, one was speaking excitedly to us in English looking genuinely happy at the chance to help us find our way. The whole scene was really super cute when she saw that we totally got it when she said, haltingly yet eagerly all at the same time, to go straight and turn right.
Her English was not perfect, but she got the lesson I spend hours trying to think of how to communicate to my own students in Japan - language is about communication. If two people are understanding each other, that's the point, and it's perfect enough. I know, I know, tell that to the asshole entrance exams for high school and college where the emphasis is more on obscure technicalities (some of which stump me, and my English skills are fairly decent) than practical use or real communication.
Meanwhile, the friend who claimed not to speak English was busy calling the awesome information number about where to go for good nightlife because we'd asked. South Korea is very English-speaker friendly, really. The friend was calling the
Seoul Call Center/Dassan 120
service that has information in Korean, English and Chinese. Taxis in Korea have a similar deal where the taxi driver can call some translation service phone number. There are
lots of numbers to call
to get medical or other help when shit hits the fan and you need help in English or are just looking for another Burger King.
It was touching that the girls were so eager to be so helpful. Really. It left an impression on me. The girls suggested
Hongdae
, which, honestly, is exactly were we had been hoping to go and had tried, to no avail, to find on our maps. I'd spent about 10 solid minutes scouring the maps on at least three different occasions by this point. And suddenly, here these girls were, advising us to go to that very area. Serendipitous as my travel buddy would often say. Turns out, Hongdae is located outside of the Hongik University subway station. Um. That's also the station nearest Hong Guesthouse (yep, another mention, loved this place), which I had chosen, in part, due to its proximity to Hongdae. Except then at some point I'd blanked that fact completely out of memory.
We said many thanks in both languages, waved goodbye to the girls who would have continued to help us further if we hadn't insisted that, yep, we were all good. I'd read that about the friendliness you can find in South Korea, and it was awesome to experience it. With that, we headed to Hongdae. It did not disappoint.
Like Tulsa in Seoul, Kinda
Hongdae, Seoul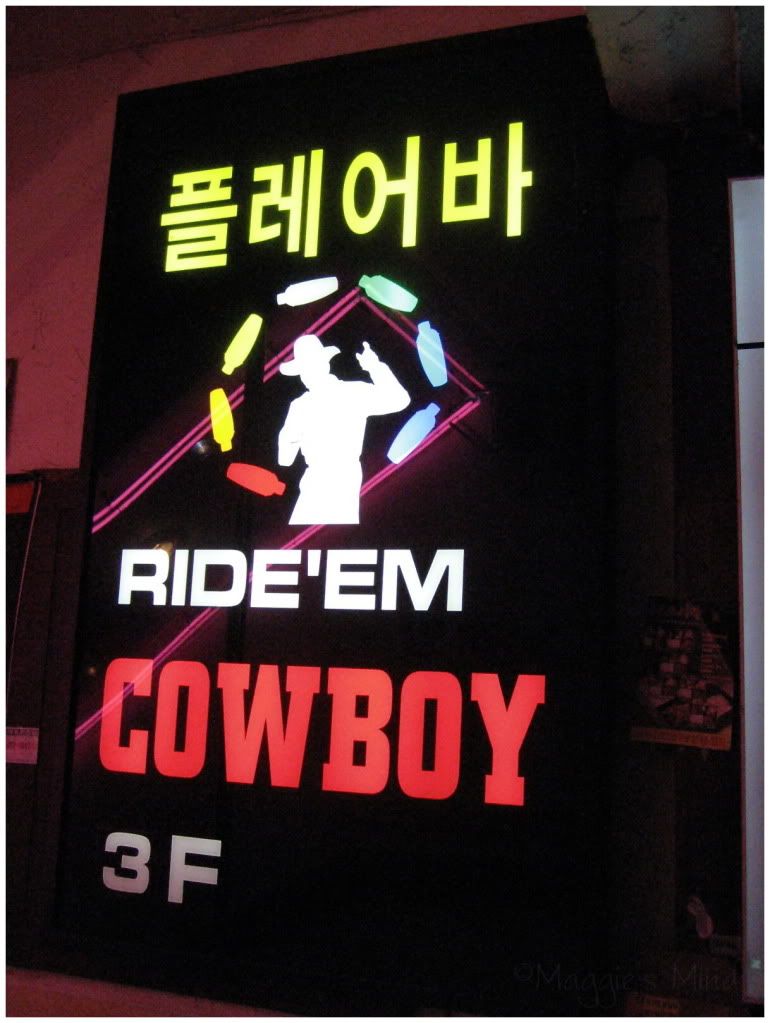 Cherry Boy
Hongdae, Seoul

Boobi Boobi (Boobies!)
Hongdae, Seoul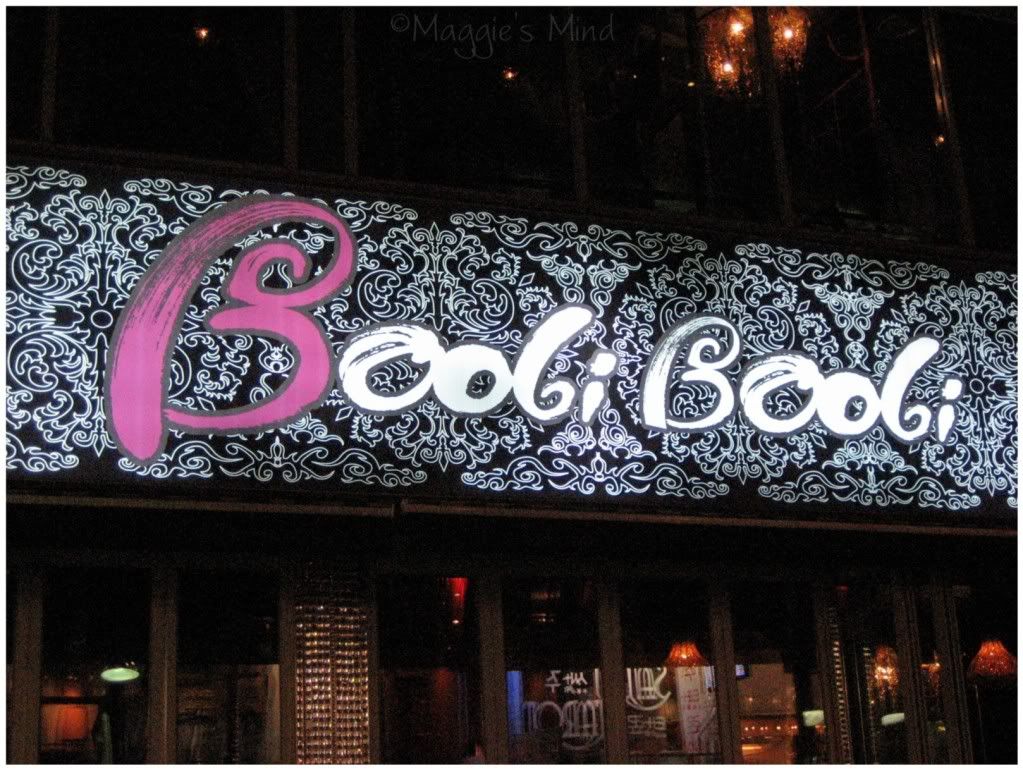 For Huckdoll, My Favorite Lusher
Hongdae, Seoul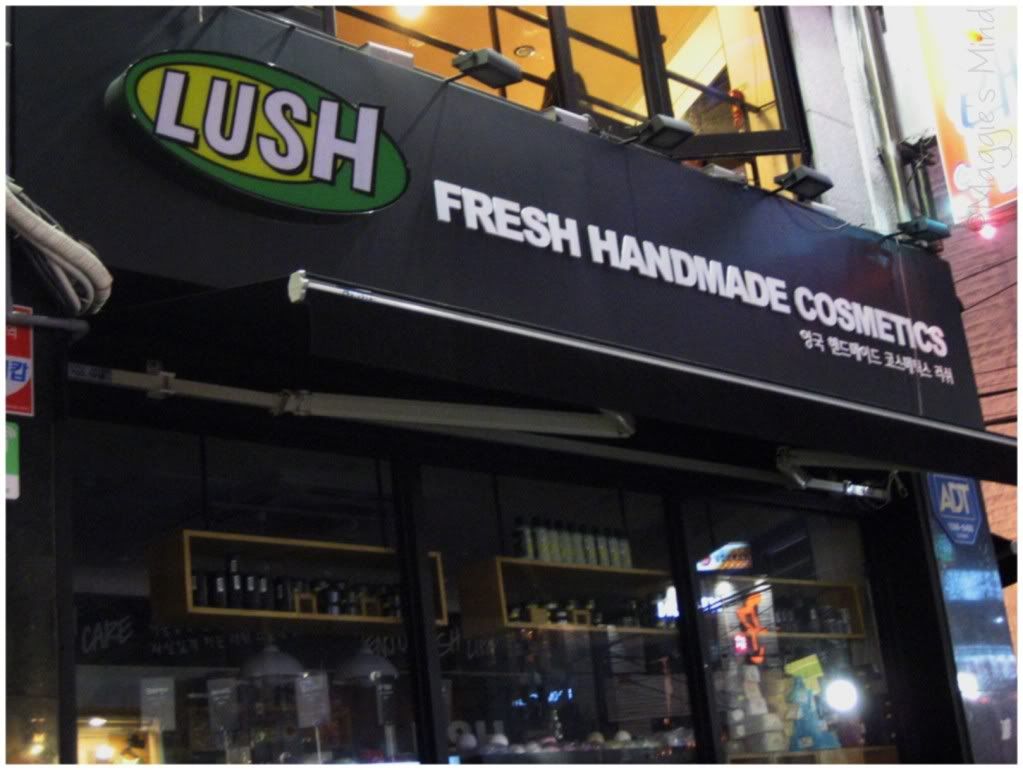 Ho Bar II
(Yes, There are Many in the Series, and They are Numbered)
Hongdae, Seoul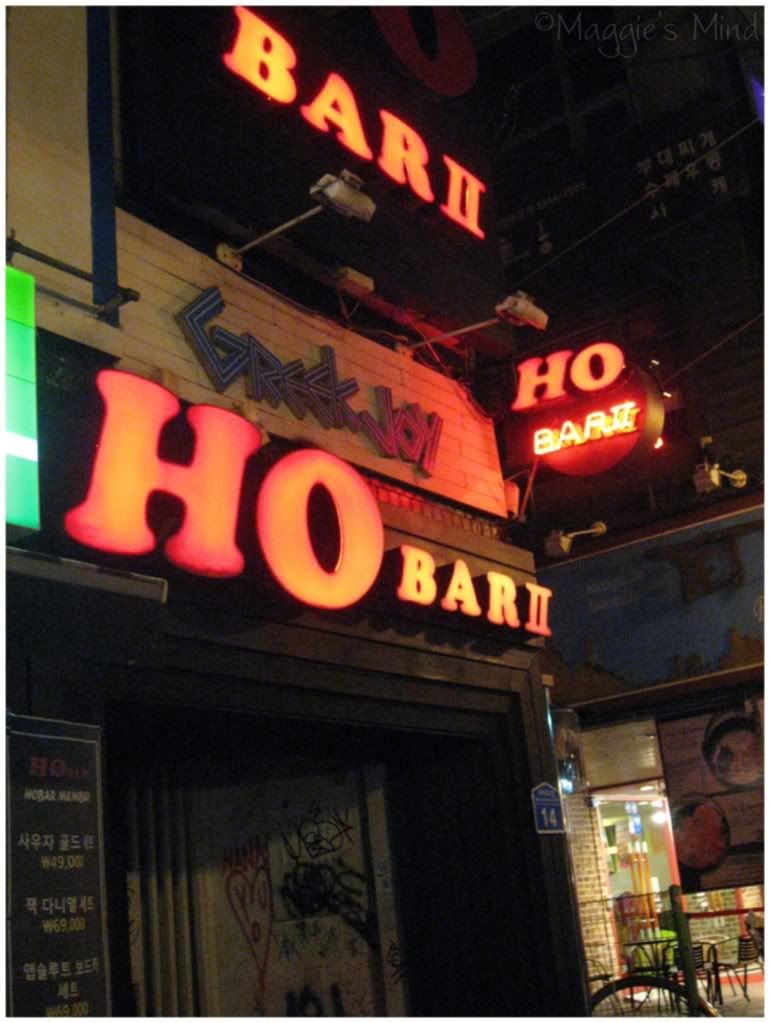 Ho Bar Ten
Hongdae, Seoul

Because I might be a pinch-penny and a lush at the same time For my own personal reasons, I've always thought it would be helpful if I knew the alcohol content of various drink choices their prices. Chez Robert created and placed before me that which I'd never fully formulated into a complete idea. A cocktail menu coded with an "alcoholicity" key. Hell. to. the. yes. sir. I'd. like. another. Also, the place had a really nice and mellow vibe. The bathroom was out of toilet paper, though. Drip dry. Tell no one. Shhh.
Chez Robert
Hongdae, Seoul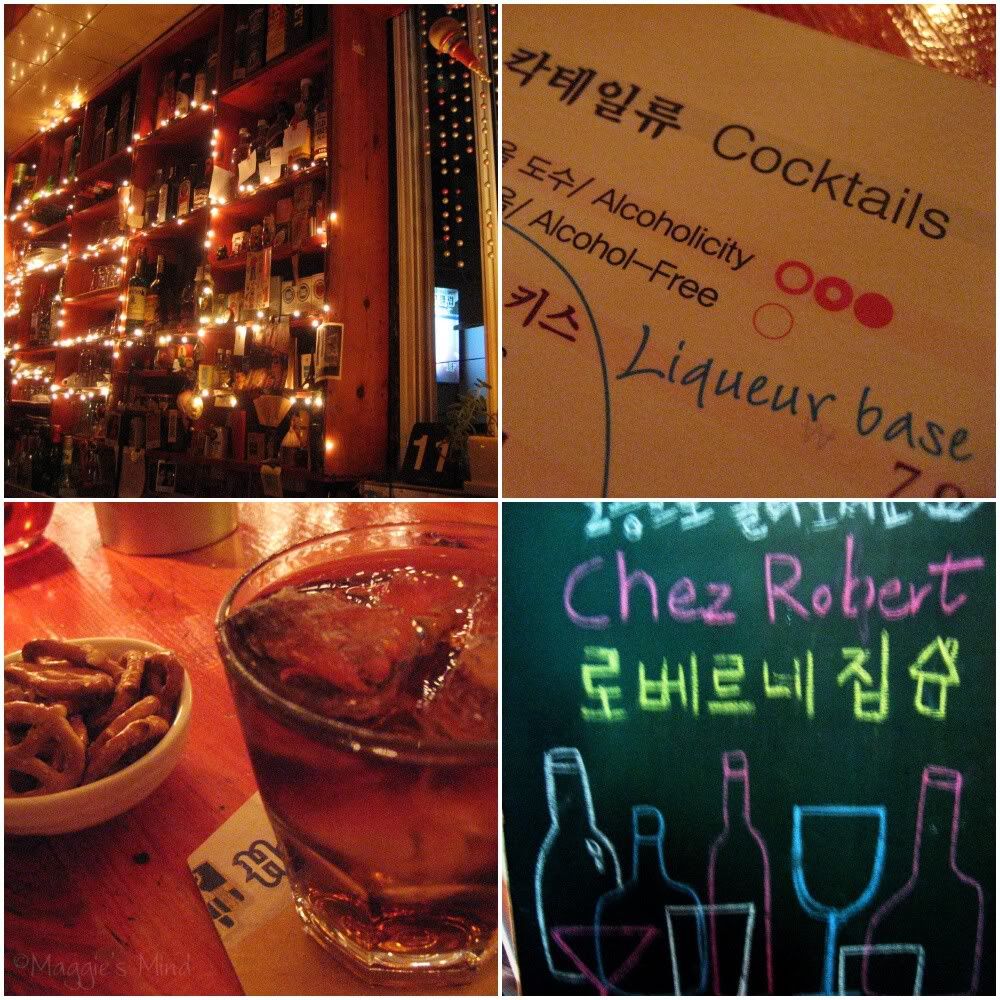 The next morning we started our last day in Seoul, our last day in South Korea and the last day of our awesome vacation. It was sweet that the first day we'd arrived before noon and that the last day we'd leave at 6 in the evening. We squeezed fun out of every remaining hour.
First to the subway where I saw possibly my favorite ad.
Goodbye Milky Boy
Some subway station in Seoul
Thursday, September 23rd, 2010

Contemplating Dinner
Some subway station in Seoul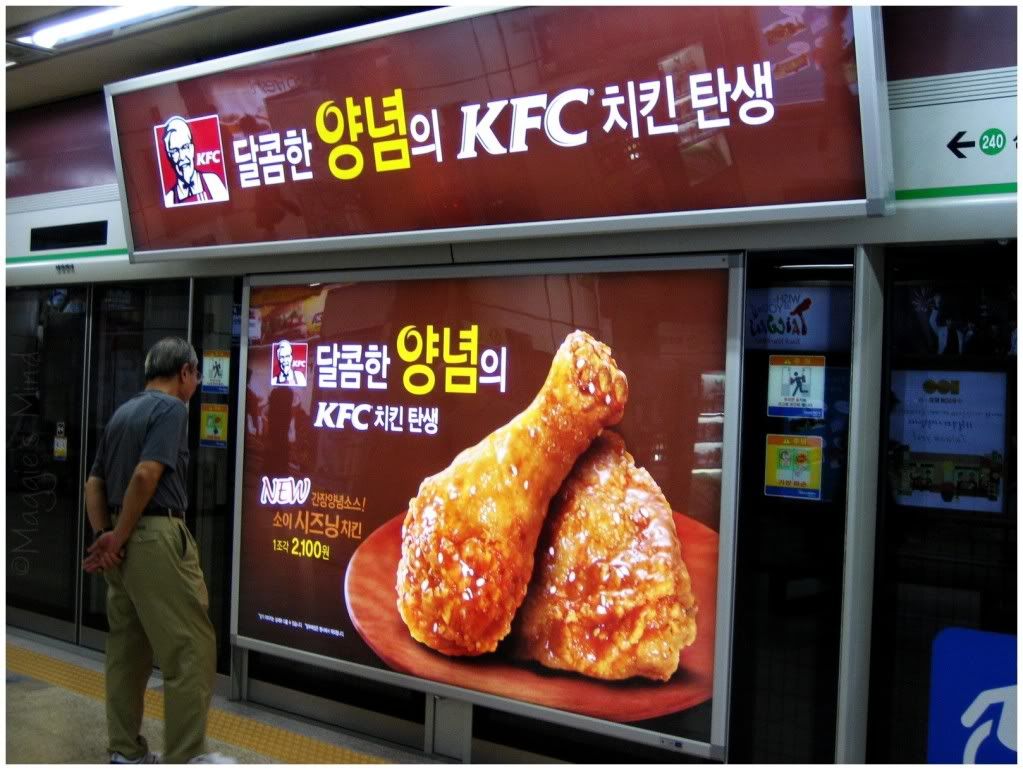 Seoul Station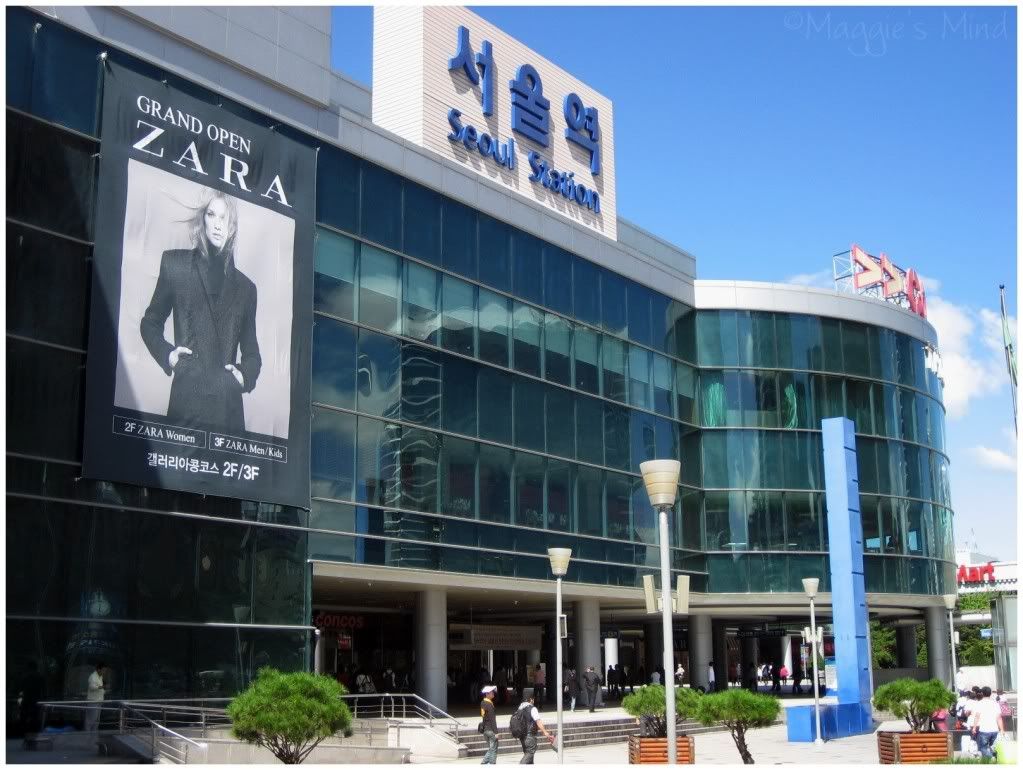 After some lunch at the station, the plan was to head up to
N Seoul Tower
. The N is for Namsam. Not North. This breaks my brain. We were about to head to the subway to head over to the nearby station and then a long-ish walk to the tower when a taxi driver started talking to us. I was a bit skeptical about unsolicited taxi pressure, but he described believably enough the hour or more wait for the cable car and how because we were foreigners, he would be able to drive us almost all the way to the top of the hill upon which the tower sits. We could then take a bus down, he explained. All this for about the equivalent of US$10 each. Didn't sound like a bad deal, and I just hoped it was legit.
If I thought
the bus ride from hell
was scary, I'd never met the bus driver's more jovial but crazier and more dangerous cousin, the taxi driver. There are no pictures. I was literally white knuckle, unable to move, paralyzed by fear for most of the drive. We did all of the crazy tailgating, honking, passing cars stuff that the bus had done, but this time it was literally within centimeters of hitting cars, bicyclists and even a toddler whose mother (I assume) yanked him away by the arm just in time. Crazy.
That said, we did get to the tower with both us and everyone we'd almost killed all alive, and the crowds were huge enough that there definitely would have been a long wait for a cable car. Cool.
The View from N Seoul Tower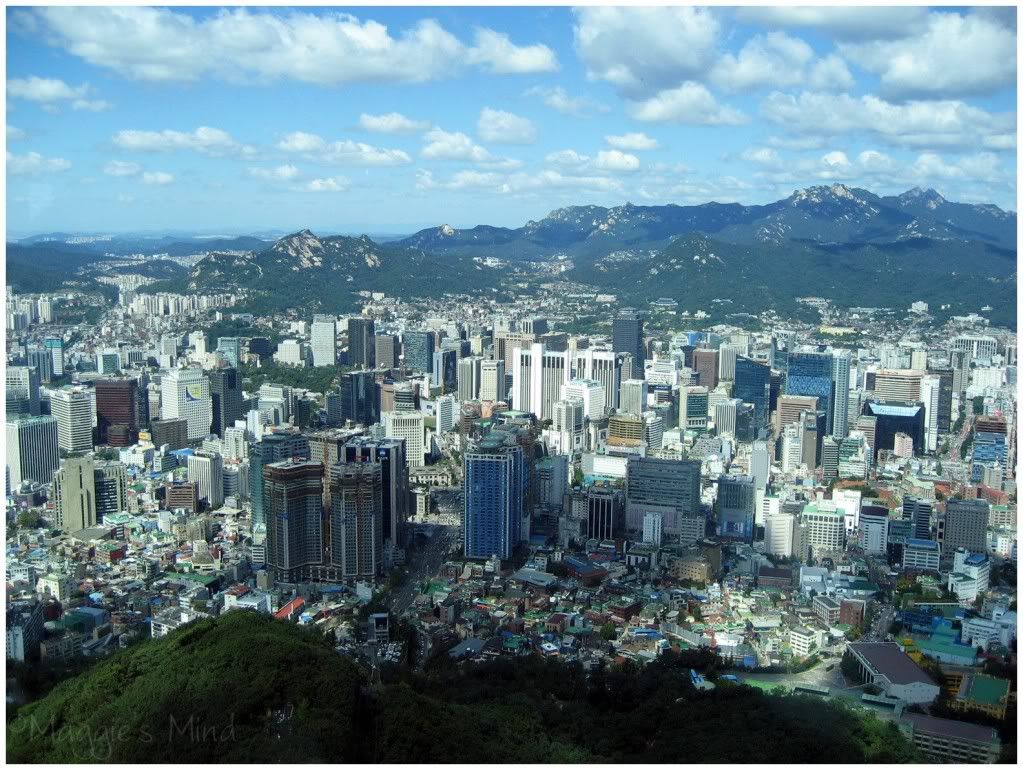 Lovey Tiles
N Seoul Tower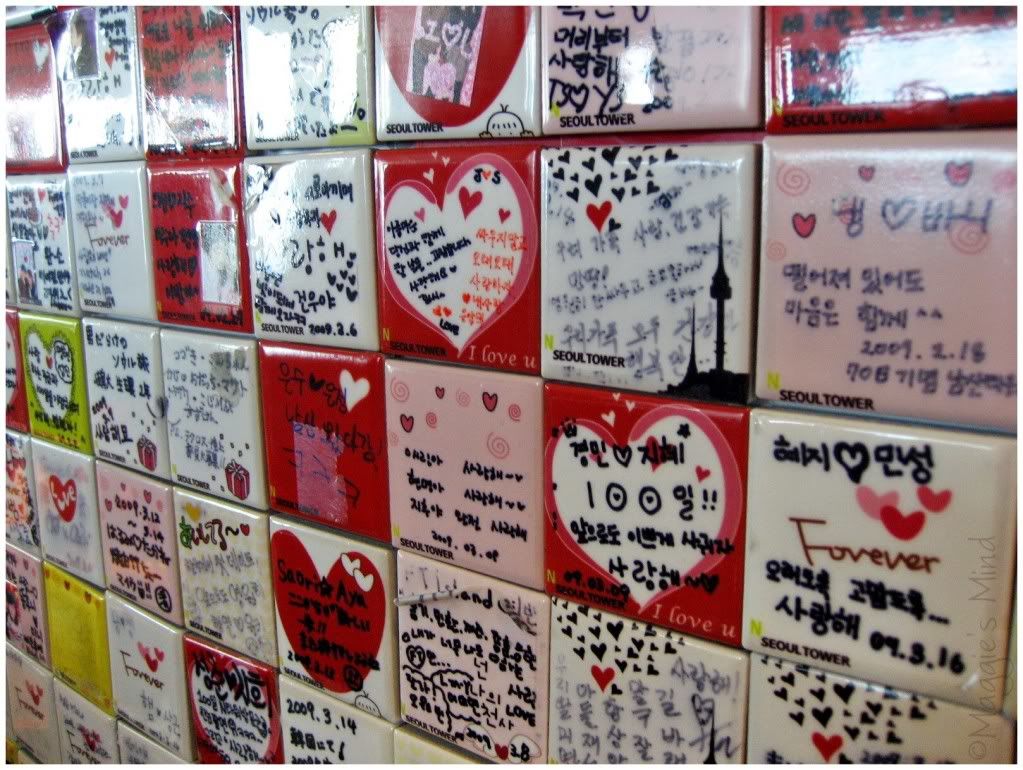 We poked around Seoul a little bit more and found a very not touristy (nothing in English, at all) restaurant where I could read just enough Hangul/Korean (I'd been studying a little, not much) to know that they served bulgogi. We communicated in gestures, were served by friendly people with bare feet, sat next to the cutest little three-ish year old ever, and it was truly one of the best meals of my life, the kind you remember forever. Not that I'll forget, but to share it with you all, here is the awesome bulgogi and some of her delicious sides. It's also one of those dishes that you get to cook yourself at your table to make things more fun.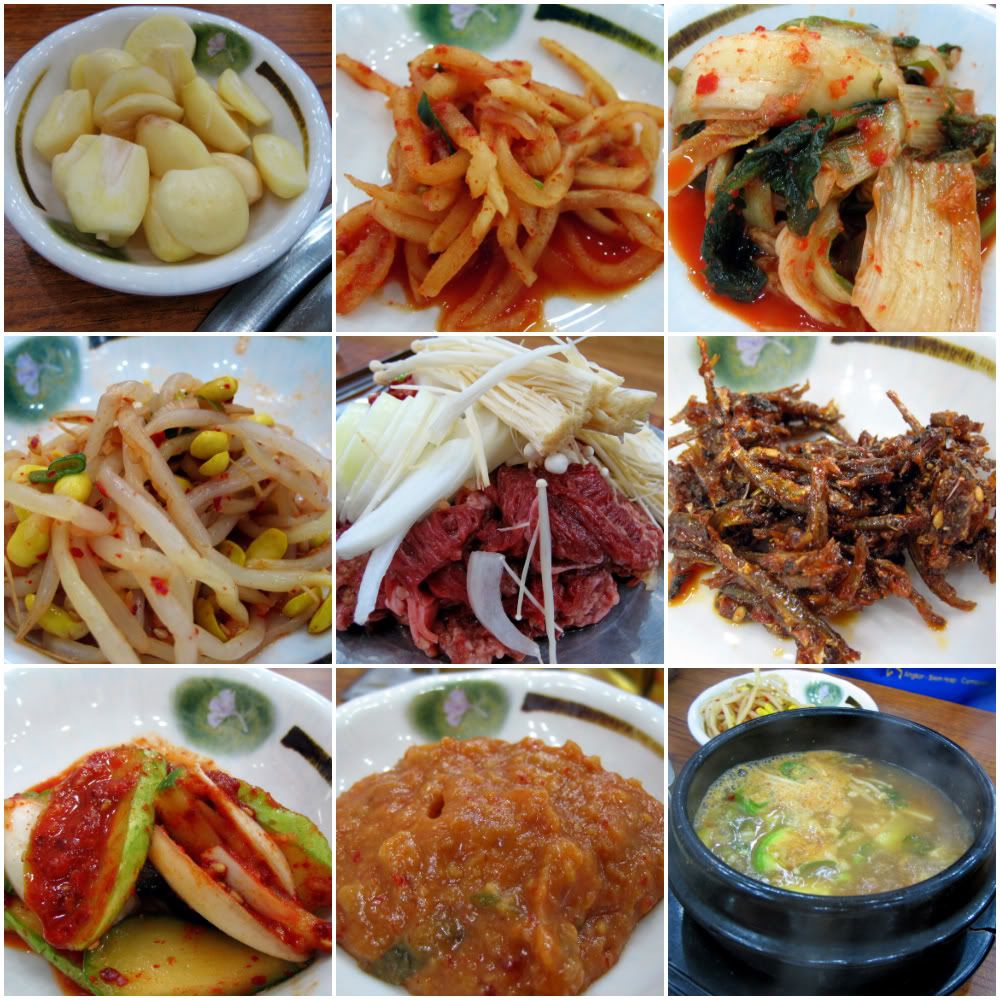 All of the garlic involved in the bulgogi feast stayed with me all the way back to Japan, through a ridiculously over-thorough to the point of stupid questioning by the customs agent at Okayama Airport (who also went through every corner of my small suitcase, though I kinda embarrassed him when he got to the separate plastic bag containing dirty underwear) and a bus and a train and a walk back to my tiny little town, where I fell asleep dreaming of all the deliciousness that was South Korea.
Thank you for joining me while I did the 2010 equivalent of showing you home movies of my vacation.