Somehow when I lived in Japan last time, I never made it to South Korea, even though it's a less than two hour flight from here to there. This time, I didn't let that happen.
Our first day was spent in Seoul, first heading to our accommodations at
Hong Guesthouse
(mentioned because it really was a great place to stay - clean, friendly and helpful staff, convenient location) and then to the bus terminal to organize bus tickets for the next day since it turned out that we were traveling during
Chuseok
, basically Korean Thanksgiving when most of the country is busy traveling back to wherever they consider home. Once tickets were (sigh of relief) successfully booked, it was time for a snack and a coffee. Coffee shops are everywhere, and, unlike Japan, so is wifi, which pleased me to no end. The idea that there is a coffee chain called Tom and Tom's also made me smile.
Heart. Seoul. Love.
Tom and Tom's Coffee, Seoul, South Korea
Sunday, September 19th, 2010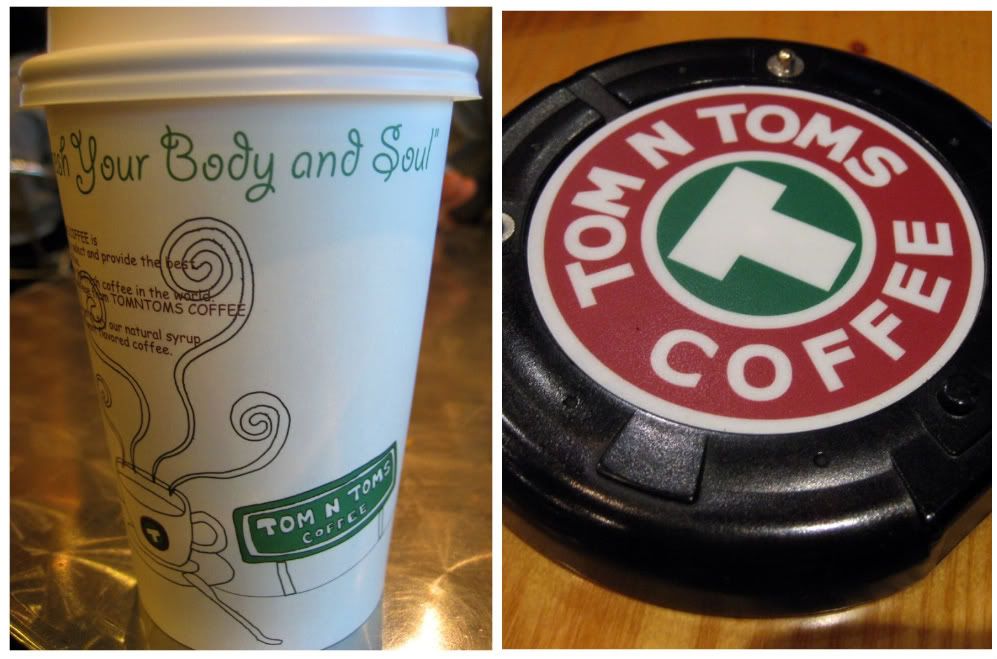 After a bite to eat and a coffee recharge, we wandered around a bit and went to
Namdaemun Market
, the biggest and one of the oldest markets in Seoul. I *love* the whole market thing. So many sights and sounds and smells mixed in with an abundance of street food and things to buy.
Street Food and Fun Ahead
Namdaemun Market, Seoul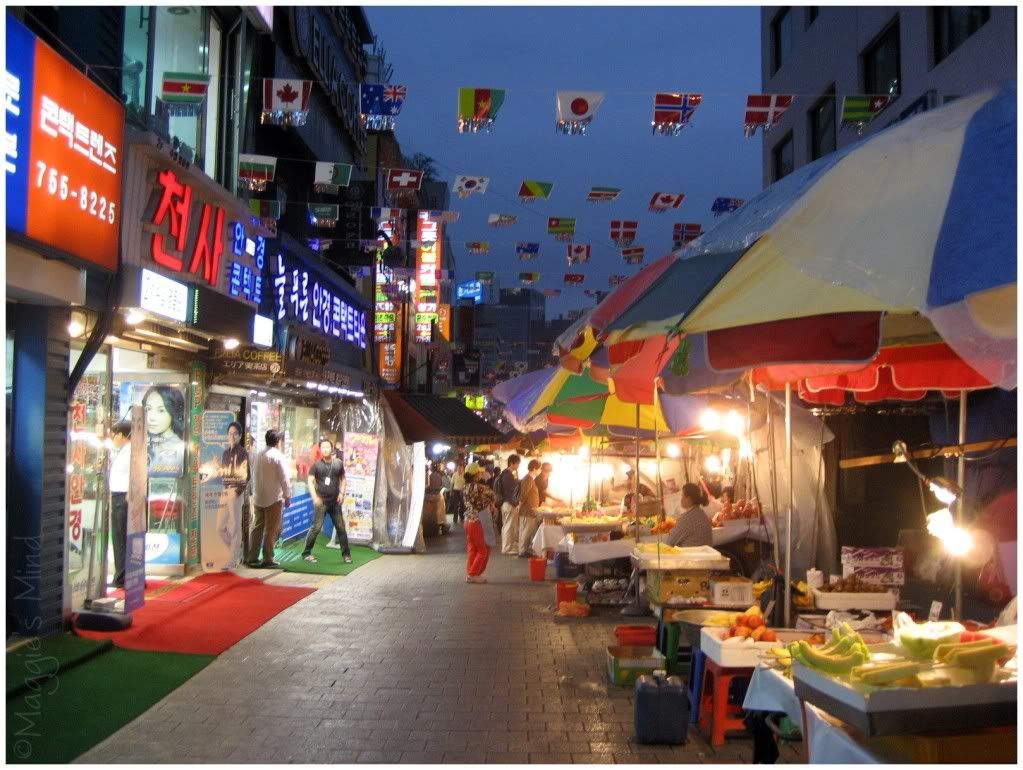 Traditional Clothes for Cute Kids
Namdaemun Market, Seoul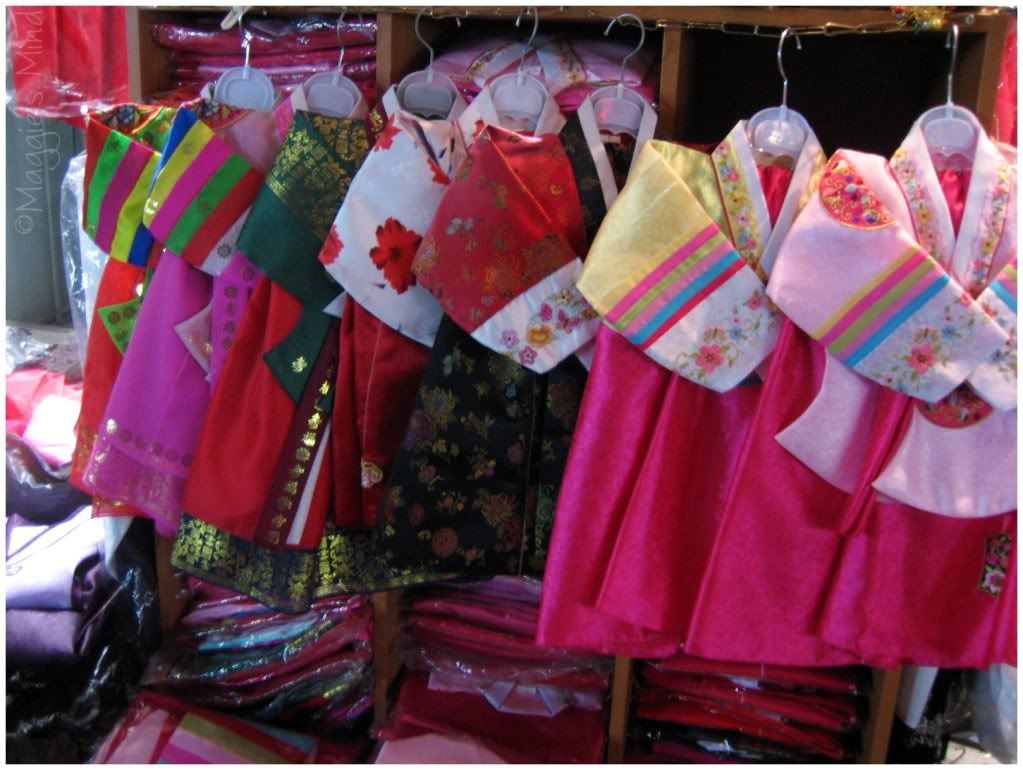 The morning after the night market before meant that it was time to expand our travels beyond Seoul (though we'd be back), so we headed early to the bus terminal in time for more Tom and Tom's coffee and some breakfast on a stick.

Breakfast at a Random Street Stall Near the Bus Terminal in Seoul
Monday, September 20th, 2010
(Also. Please do not look at my hair. I need a haircut. The last one was in winter when I returned from the salon with a cabbage and not at all the haircut I wanted. I am now gun shy and don't want to talk about it.)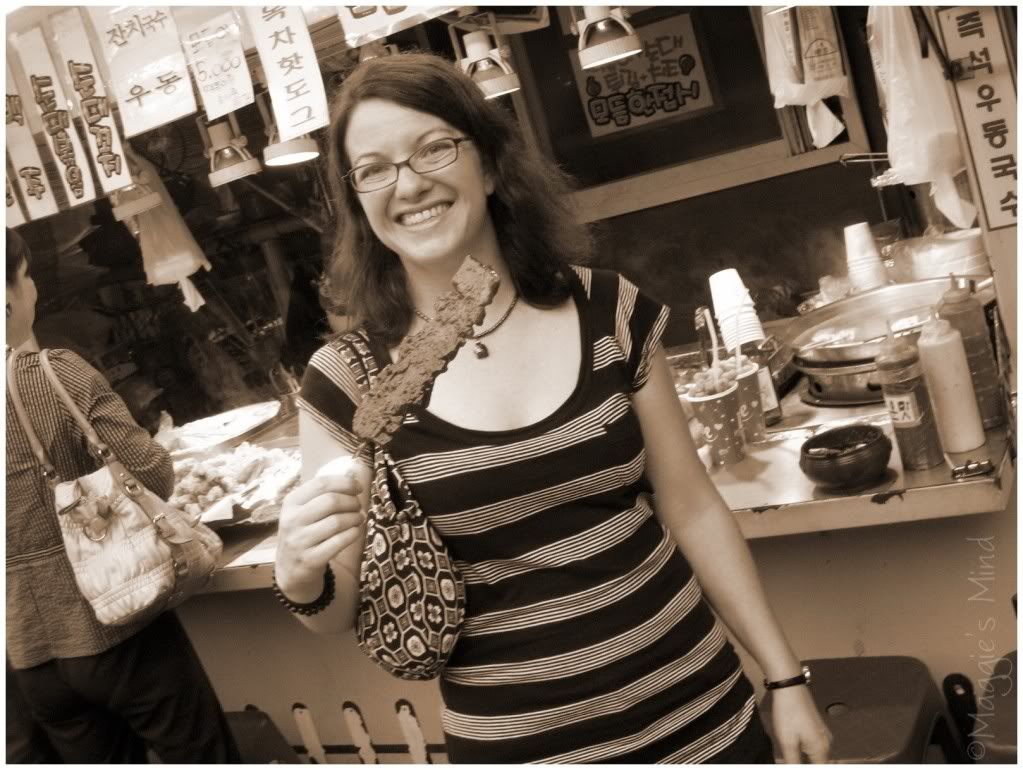 After an approximately four hour bus ride to Gyeongju, we arrived to find out that the hostel I'd booked, through about 2 pages of printed emails, had never heard of us. There was also no apology, which probably annoyed me most of all and is the only reason I'll bother to mention this place enough to just say publicly that I don't care how nice many of the reviews are for Hanjin Hostel, after this, I don't recommend it. The owner did help us arrange something else nearby, but it was the same price for way less, in particular, no beds (more like futons, which, that was fine, really) and no wifi or the great travel tips and info from the hostel owner that was what had drawn me to choose this hostel.
So, anyway, we were off in search of food and definitely found it. Since I had not gotten a Hepatitis A vaccine and had read (way too late, like at 1AM the night before we left) that it was recommended, I was pretty much off of the water and ice and stuck to packaged drinks. Like Coke.

Icy Coke
Gyeongju, South Korea
Korea is all about a gazillion little side dishes, and almost always one of those is one of my faves, kimchi.

Kimchi
Gyeongju, South Korea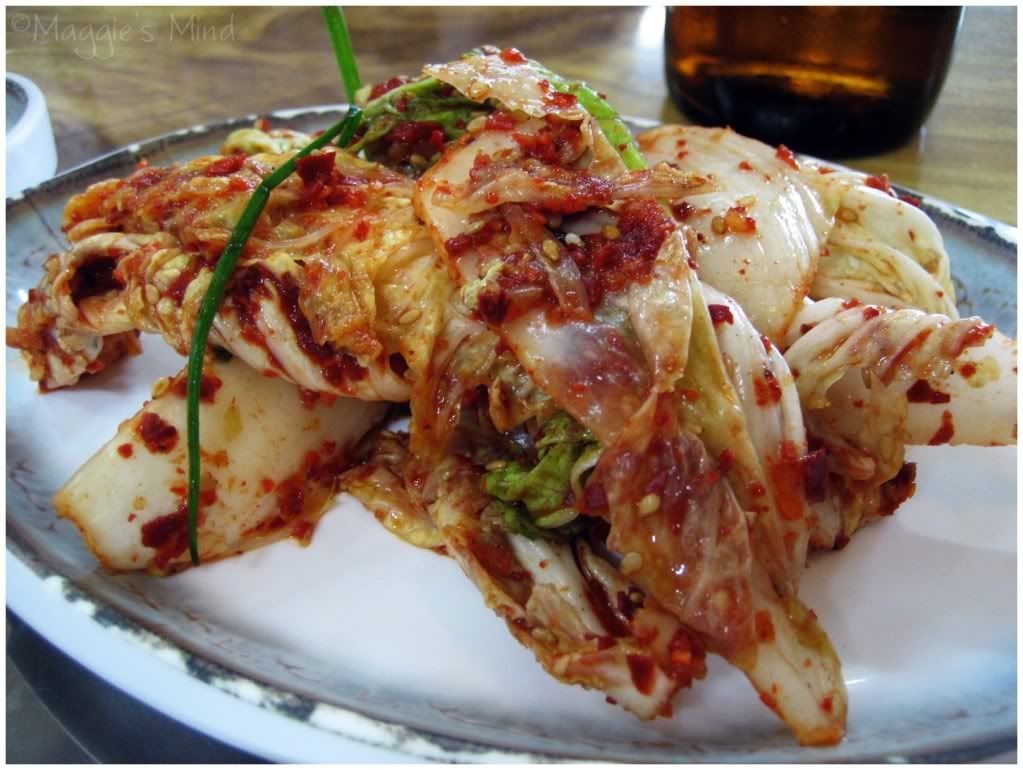 After walking and wandering a long way going the wrong way, we grabbed a taxi (taxis in Korea are cheap as chips) to head to the main train station where Gyeongju's biggest market,
Seongdong Market
, is located. This one was primarily a food market. I am OK with that.
Near Gyeongju Station
Gyeongju, South Korea

Fruity Goodness
Seongdong Market, Gyeongju, South Korea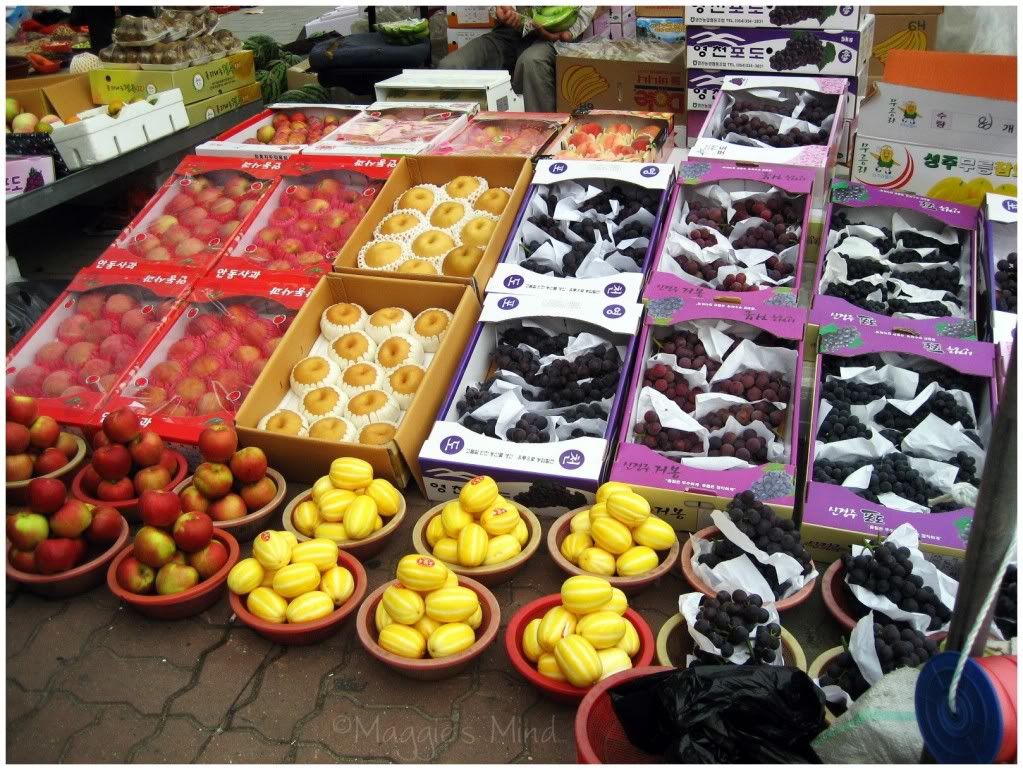 Veggie Goodness
Seongdong Market, Gyeongju, South Korea



Tentacled Goodness
Seongdong Market, Gyeongju, South Korea

There's more to come over a few more posts. Shortly. I promise.