Since it's Sunday, and this post is picture heavy with shots from last week, and I miss the fun of
Weekly Winners
, can we consider this a Weekly Winners post? Cool. Thanks.
Continuing on from the
last post
(and, by the way, octopus is actually really very yummy, y'all!) with more Gyeongju, South Korea. While standing just outside the market looking at a map, a woman came up and asked us if we needed help and directed us to where we would end up enjoying most of the rest of the evening. So many times in South Korea, in really good English, people talked to us or offered to help. They are doing something right with their English education system, and it was, frankly, refreshing. That's all I'll say on that.
Our first stop was the
Daereungwon Tomb Complex
. What looks like just a whole bunch of pretty hills is actually a royal tomb complex from the
Silla era
, way back when Gyeongju was the capital.
Hilly Tombs, Peaceful Pond
Daereungwon Tomb Complex, Gyeongju, South Korea
Monday, September 20th, 2010
After the tombs, we walked what seemed like forever to nearby and beautiful
Anapji Pond
.
Ooh, Pretty Colors
Anapji Pond, Gyeongju, South Korea


Anapji Pond at Night
Gyeongju, South Korea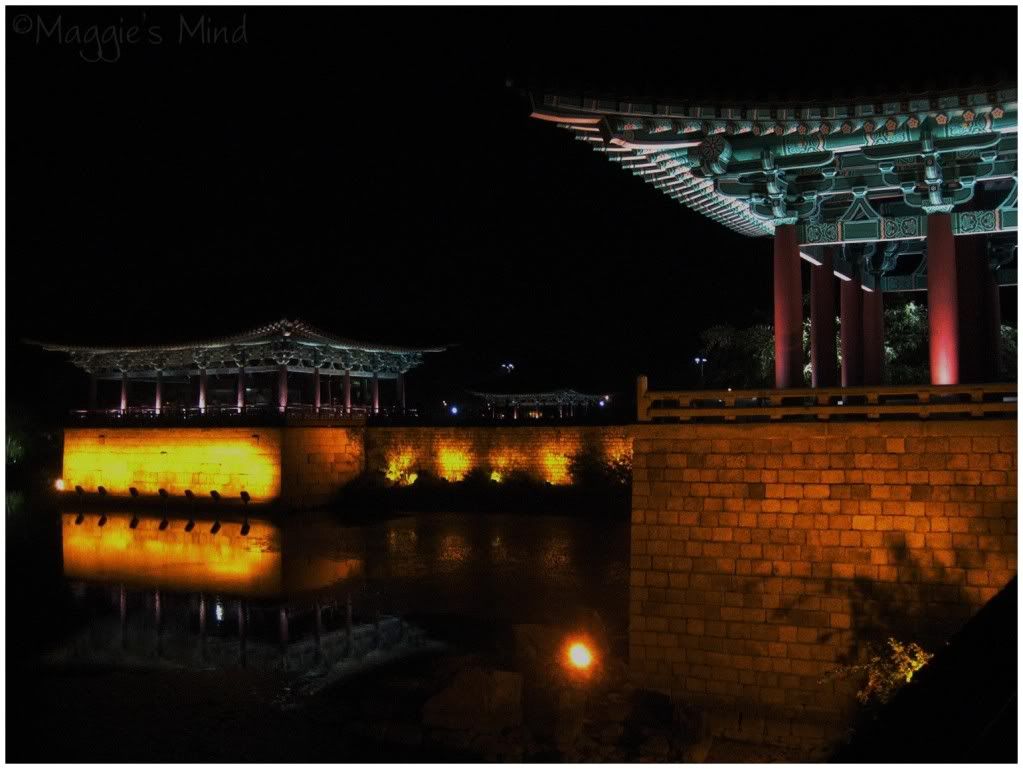 We made our way back to our weird and not so nice accommodations and headed out for dinner. We were walking along a street trying to decide where to go when people appeared at the door of one restaurant to call us in. This happened sometimes in Korea where business owners and vendors are eager for your business. The owners seemed kind of excited to have foreigners in the place and fussed over us trying to explain the menu. I went with the
bibimbap
, which was heaven. I'd dreamed of trying the real deal in Korea, and I was not disappointed. As is common, our meal came with tons of yummy side dishes.
Eeny Meeny Miny Mo, Which Should Be the First to Go
Side Dishes, Gyeongju, South Korea
After a sleep, we headed out to
Bulguksa Temple
and the nearby (well, by bus, uphill on windy roads, unless you like hiking. a lot.)
Seoukguram Grotto
. The pictures practically took themselves. Just so beautiful.
Bulguksa Temple
Gyeongju, South Korea
Tuesday, September 21st, 2010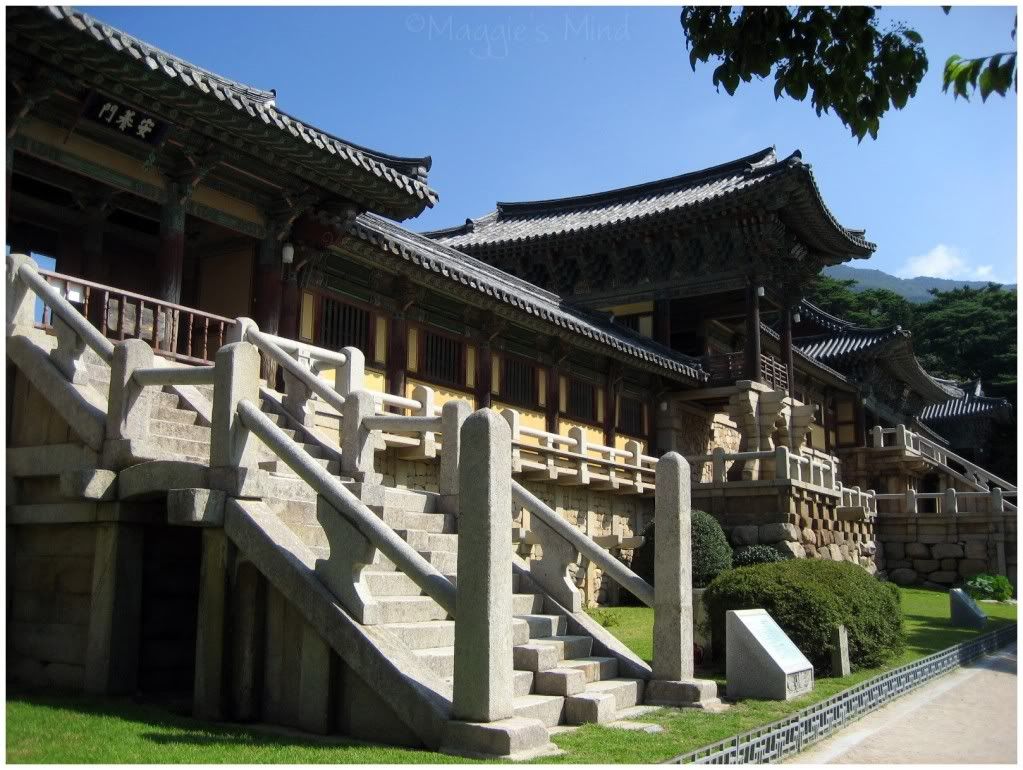 More Bulguksa Temple
Gyeongju, South Korea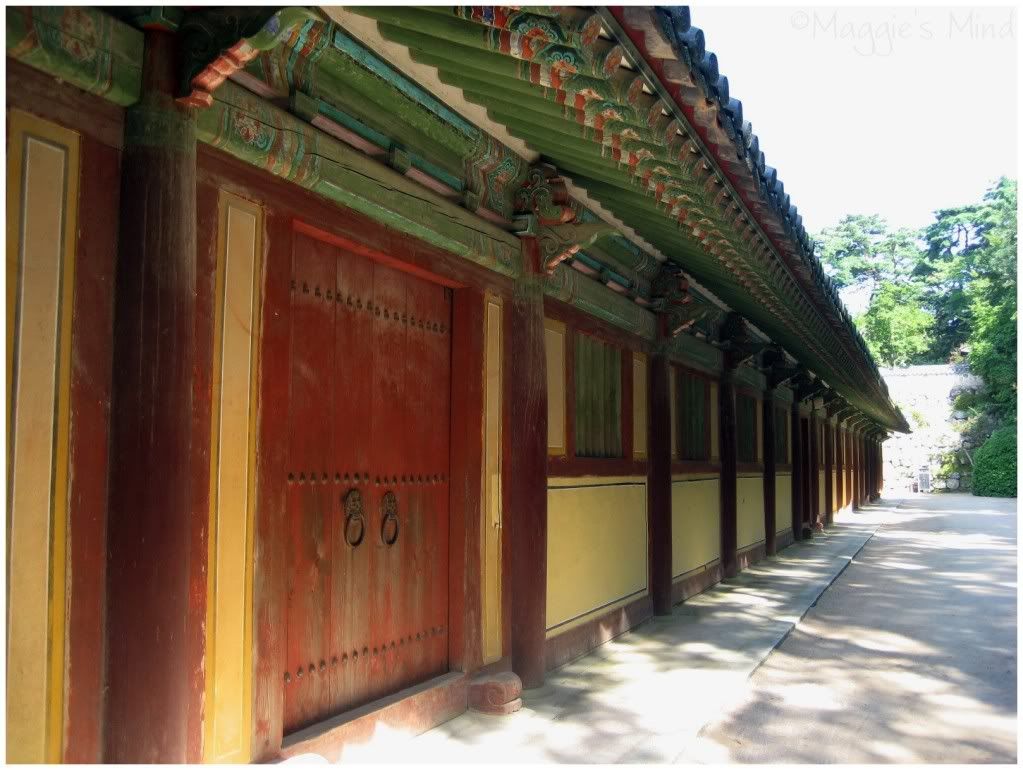 Long Corridor
Bulguksa Temple, Gyeongju, South Korea


Still More Bulguksa Temple
Gyeongju, South Korea
(side note: If you noticed it, please don't worry - the swastika here and many places does not mean the same as what may come to mind, and it is true that it is the symbol for temples that I see on Japanese maps. I'll admit, it gets my attention every time I see it, though, too.)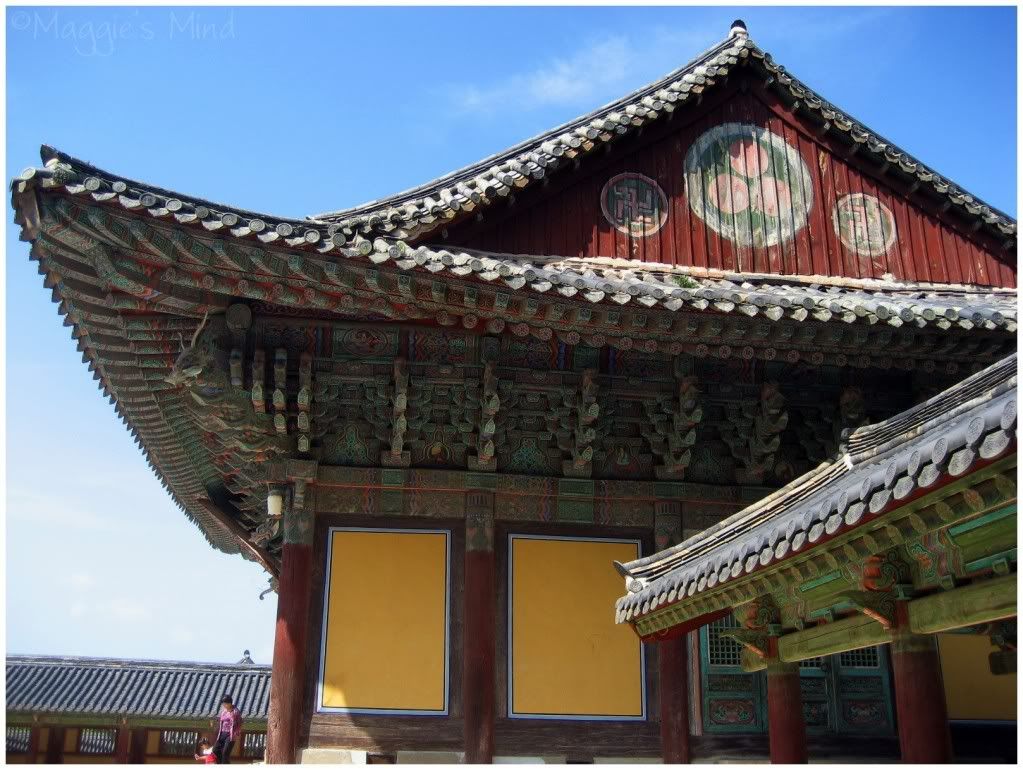 Green Door
Bulguksa Temple, Gyeongju, South Korea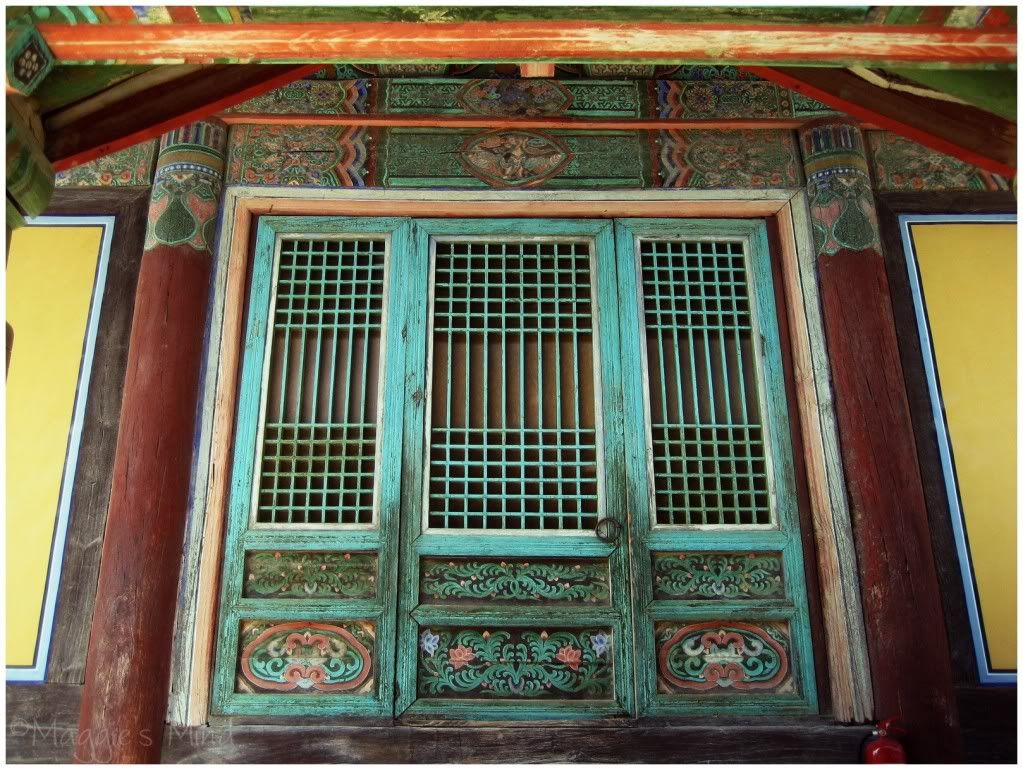 Bits of Bulguksa Temple
Gyeongju, South Korea



Stacked Rocks, Stacked Rocks and More Stacked Rocks
Bulguksa Temple, Gyeongju, South Korea



Peaceful Rocks at Bulguksa Temple
Gyeongju, South Korea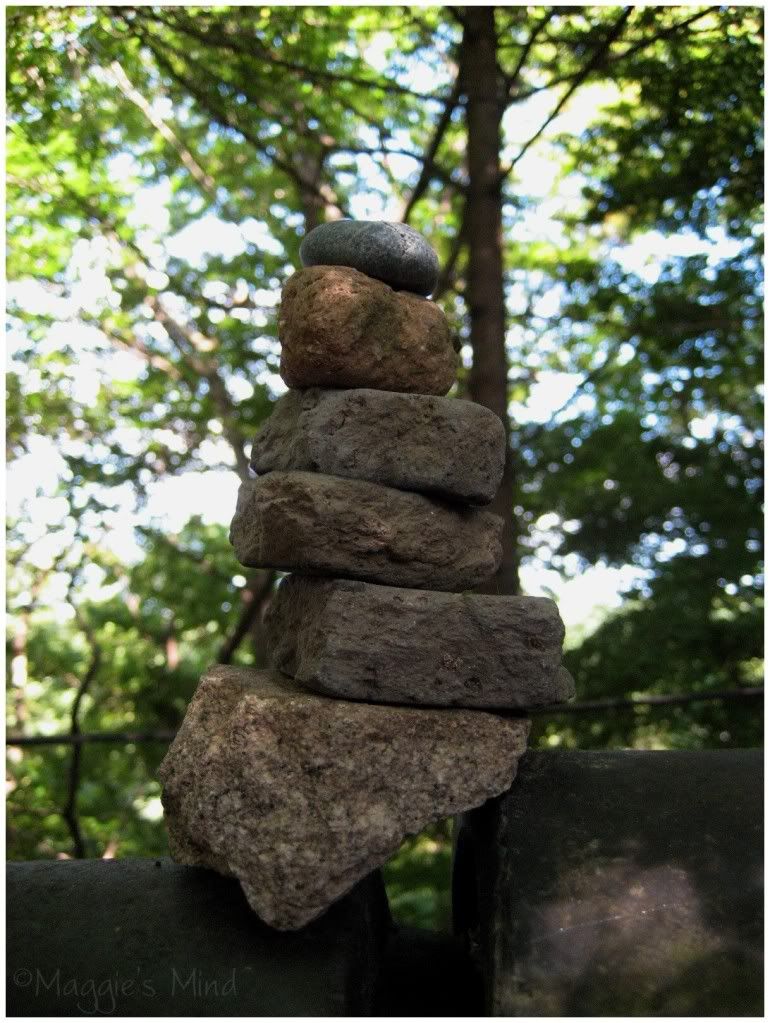 We took a bus from the temple to the grotto since hiking uphill for 4km just doesn't appeal to me. No pictures of the Buddha statue are allowed, and the one I snuck didn't take didn't turn out very well, but the view from up there is really gorgeous.


Above the Noise and Haste
Seoukguram Grotto, Gyeongju, South Korea

Next post, back down from the hills and on to our next destination.