Autumn Light in My Tiny Town
Tuesday, September 28, 2010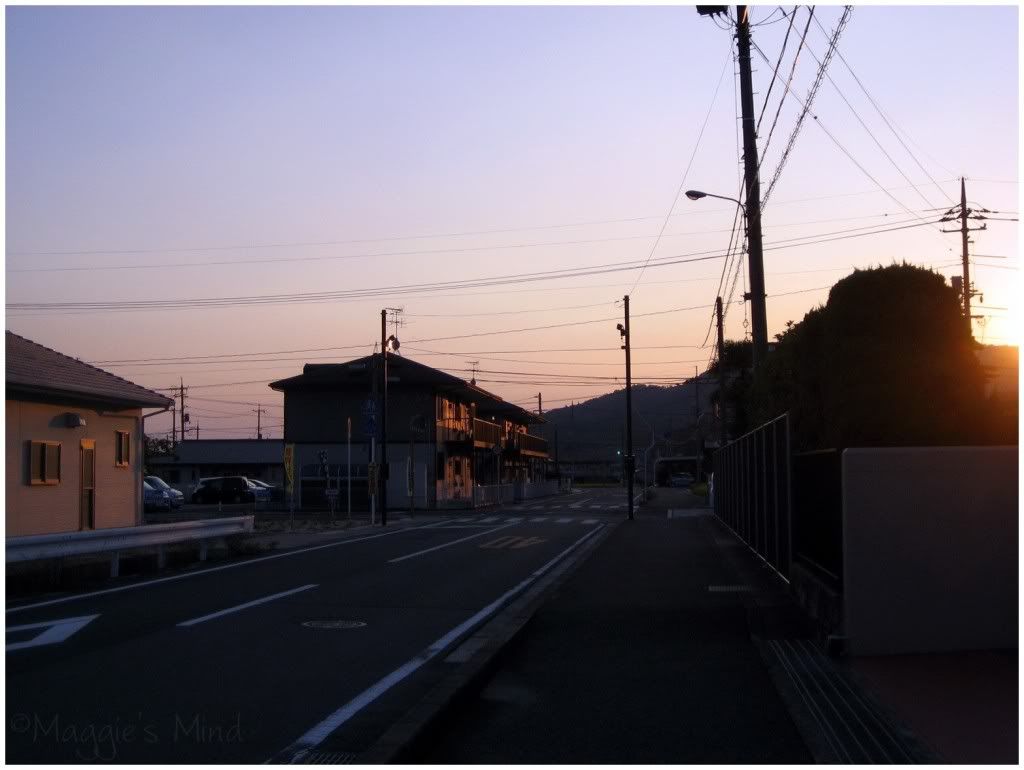 Bathed in autumn light
the season of warm colors
and crisp air at night
Summer was brutal.
I'm still sweating even now
left over from then.
It confuses them,
me still content in short sleeves,
me, them in long ones.
I tried to explain
in my busted Japanese.
Did they understand?
We just smile and nod,
sometimes with a little bow.
It means "hey, we tried."
As hot as it was
winter here sucks, too.
Right now is perfect.
So I soak it in,
my favorite time of the year,
to tide me over.