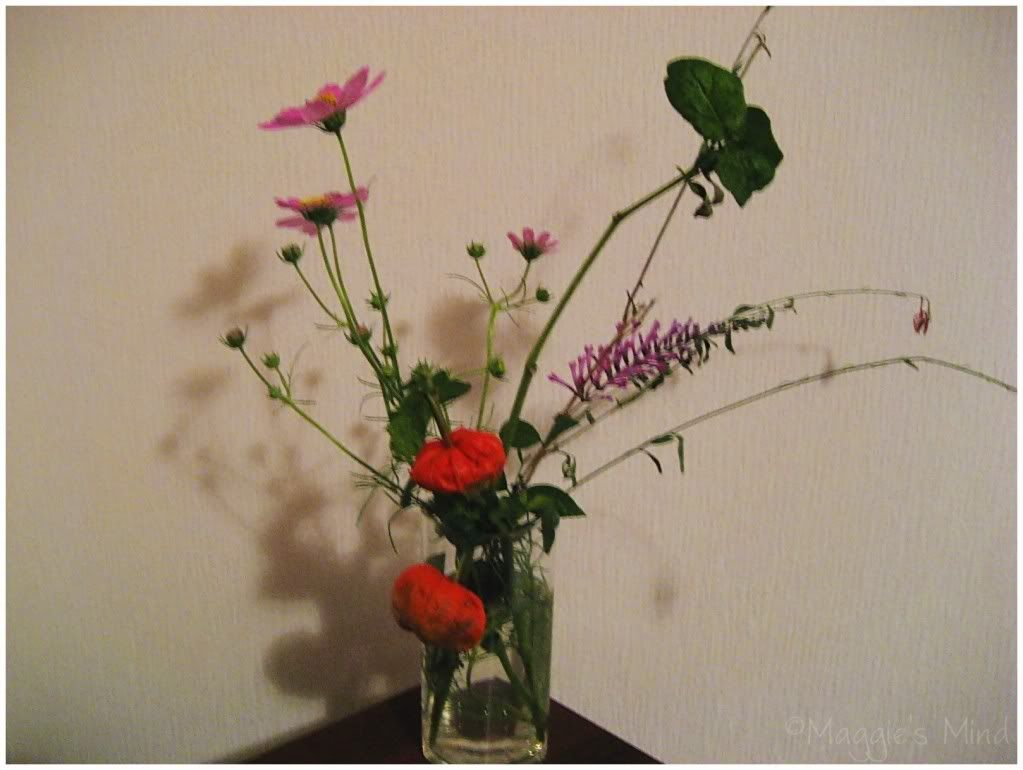 I go to the tea ceremony club at my school sometimes (tea and treats? my kind of club), and there are always nice seasonal flowers. Sometimes they send me home with a handful. That's what happened here. A little blurry, yes, but they make me smile. The pink ones are called cosmos. The little orange pumpkin looking ones are called something I don't remember.
Almost Autumn in My Tiny Town


I get to live here. I love watching the rice fields change with the seasons.
What Japan Does to McDonald's Food Items Can Be Startling/Confusing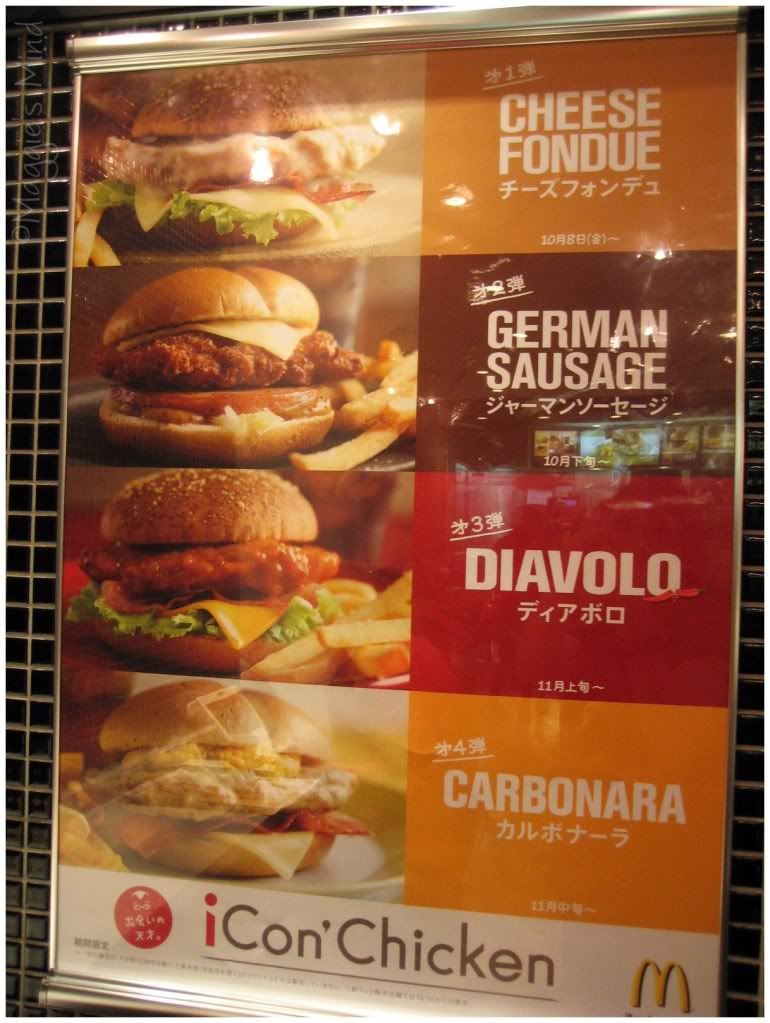 Diovolo=Diablo? Only Japan knows.
Saturday Snack, Almost Autumny, All the Way Yummy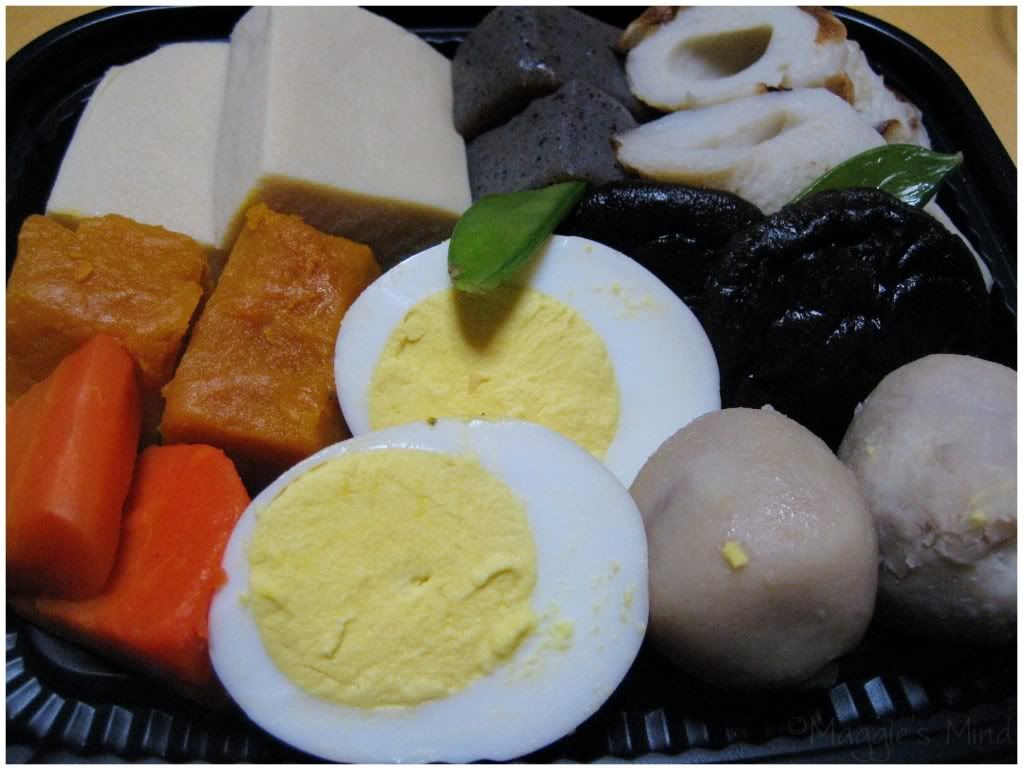 This is the kind of ready to go food you can buy at the grocery or convenience store. It was tasty.