Many homes in Japan do not have an oven. I have one that is a microwave, a toaster and an honest to goodness oven all in one. It small, holding only about 5 cookies at a time, so I don't make cookies. I do make things like banana bread and
Southern Batter Bread
(I've
talked about this yummy stuff before
). I also have been unable to locate anything like an oven-proof casserole dish, so I used my
nabe
pot. My Japanese friends laughed, but it works.
Southern Batter Bread, Nabe Pot Style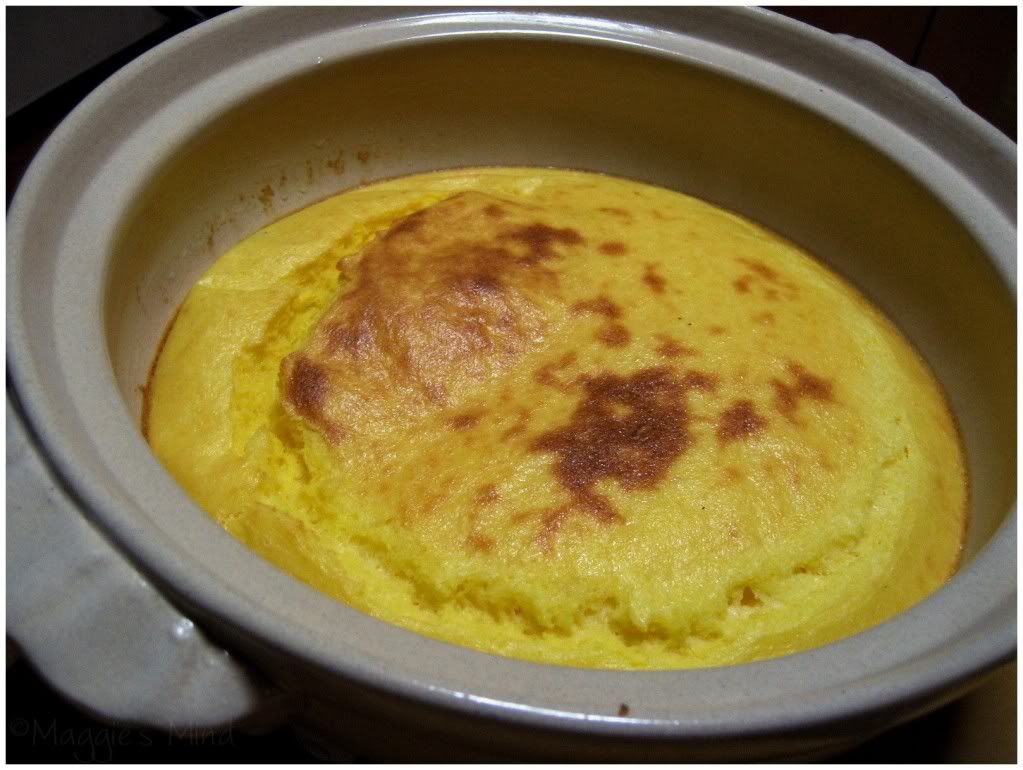 So, I used to say that there were basically only about three restaurants in my area of my tiny town. Two are closed on Thursdays, the other any date that ends with an 8, and so, if it's something like the 18th and a Thursday, there are no dining out options (though, in a pinch, unlike back home, the convenience store meals do not suck and are a viable option). Then I found out that there actually *is* another restaurant. It's done up log cabin style. They serve pasta and waffles. Proper waffles are hard to find here. These are small, but they are otherwise the real deal. This cozy cabin restaurant is in the middle of nowhere. I don't get it, but I went, and it was good.
Log Cabin, With Waffles. And Pasta.
Cute Stuffed Moose on the Wall

This one is a re-post in case you missed my Haiku Friday post about the grapey flavor of Okayama grapes, how they actually taste like that grape flavor I always thought was awesome but completely fake since it tasted nothing like any grape I'd ever eaten. Until Okayama.
My Lunch The Other Day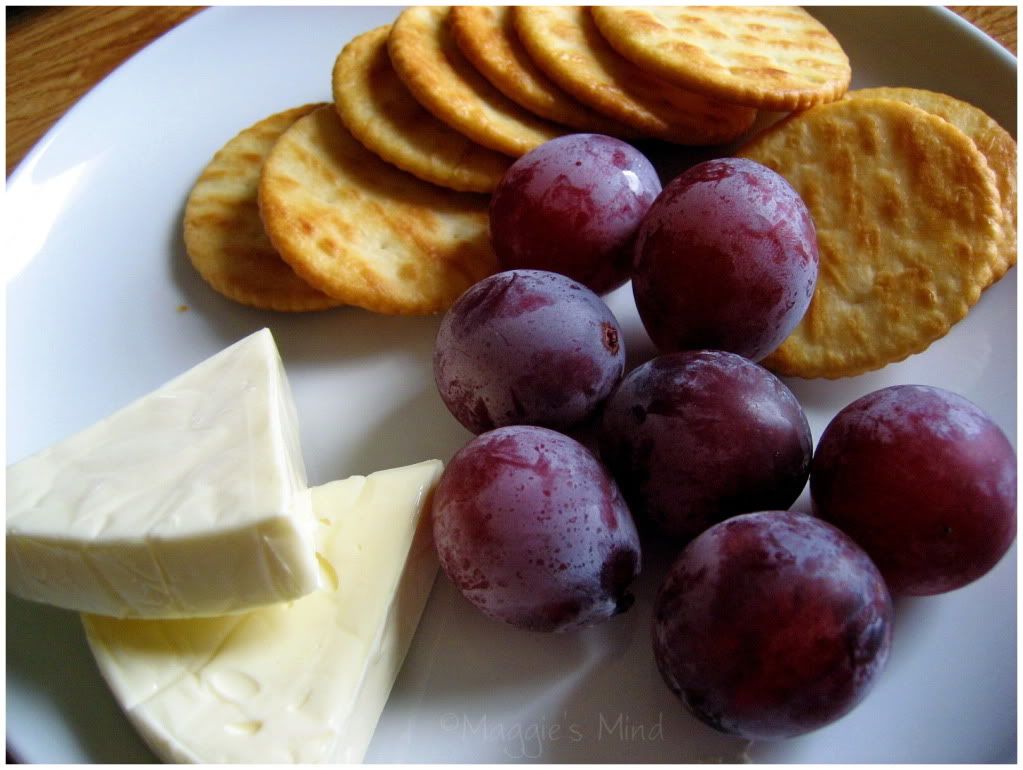 Autumn Festival in My Tiny Town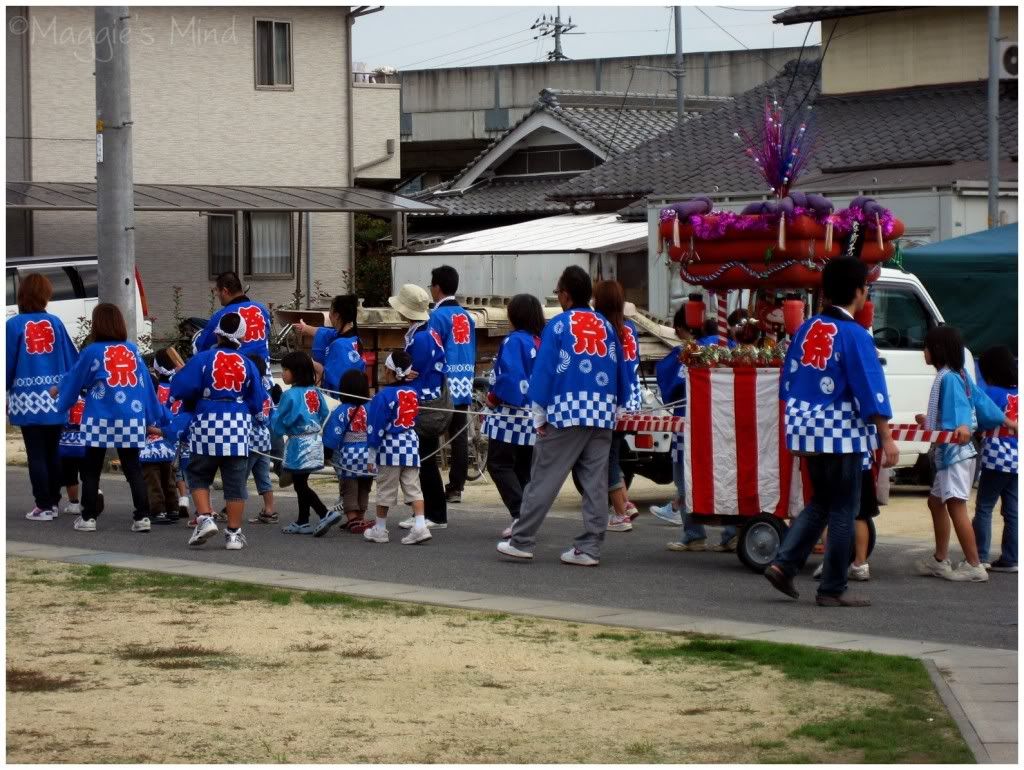 Continued Autumn Festiveness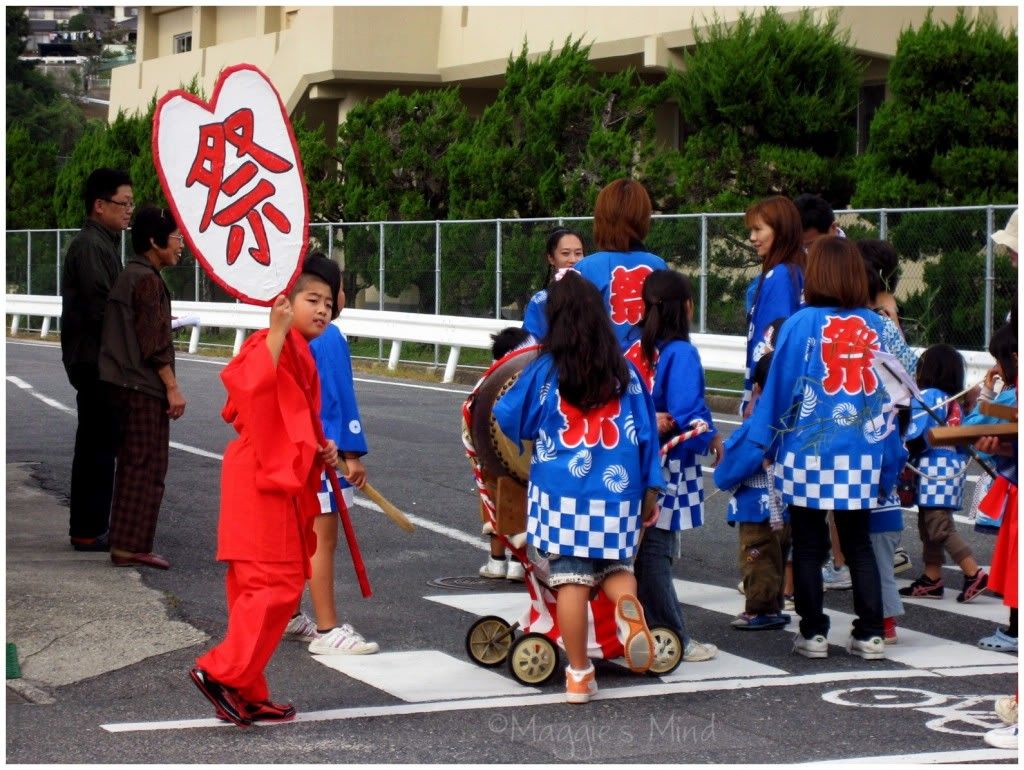 Festive with a Mountain Backdrop
(Have I said lately how much I love it here?)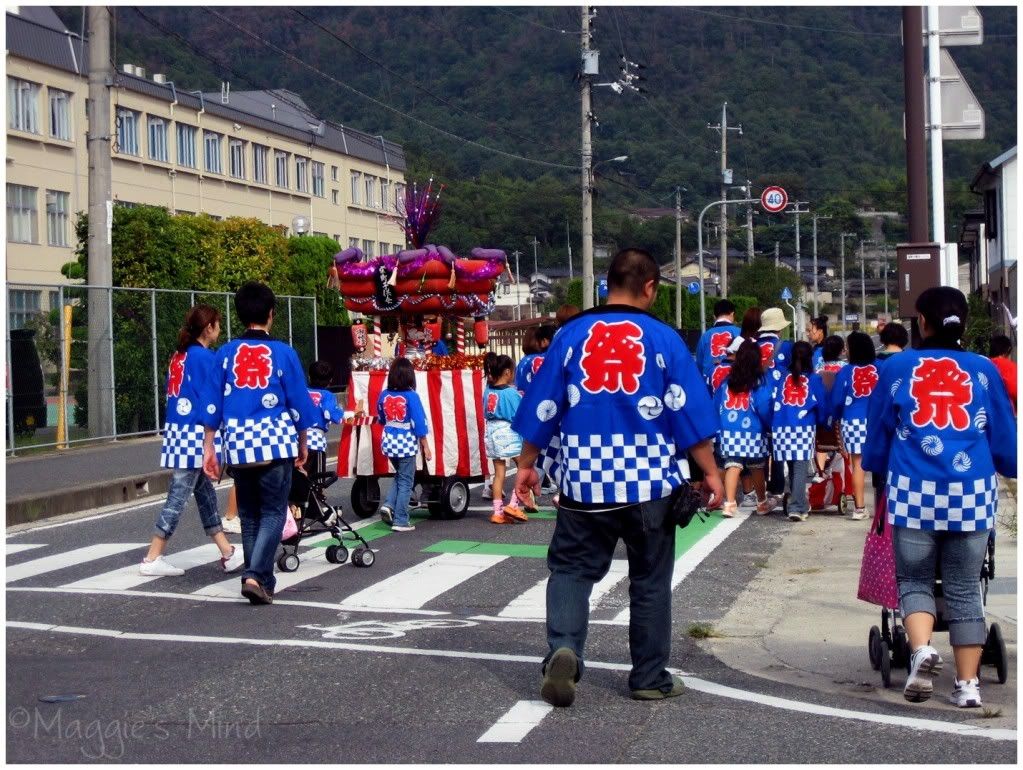 One More Autumn Festival Shot