Since before I even got to Japan this time, I knew that I wanted to visit nearby
Naoshima Island
. It's an artsy island with a whole lot to love. I knew that whenever it was that I finally went that there would be a gazillion pictures. I took 260. Of those, about 70 were my favorites. Of those 70 favorites, I narrowed them down to these, collaging them where I could in order to reasonably fit more into one blog post.
It was a mid-week national holiday (November 3rd,
Culture Day
, appropriately enough, though I hadn't thought about it at the time), the weather was not too hot and not too cold, and the sun was shining brightly. Ours was a group of people who were all kind of friends of one person in the group but who didn't all know each other, yet somehow all 5 of us were completely on the same page about where to go and what to do next, and we all had the same sense of humor. Everywhere we went on the island, it seems we were, thankfully, just leaving as a tour group was coming. The timing couldn't have been more perfect. Nor the weather. Or the company. Or pretty much every. single. thing. about the entire day.
You know those kinds of days that were just special somehow that you know you'll have cherished memories of forever? This was that kind of day. OK, on with the picture show!
Ferrying from Uno to Naoshima
The Pumpkin
(pictures of this were the main reason I wanted to visit)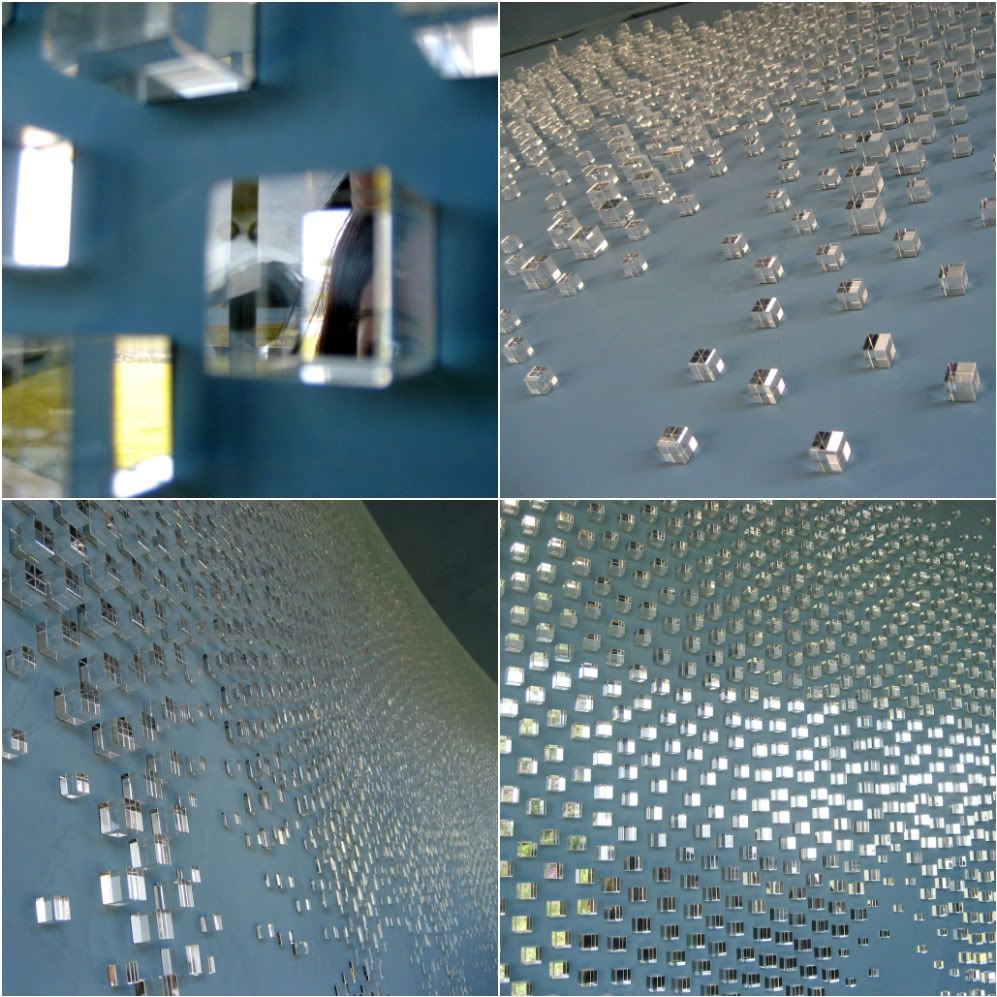 Planty Stuff
This Kind of View, Most of the Day
Bikes of Many Colors for Rent
(many are electric, which is smart, considering the hills)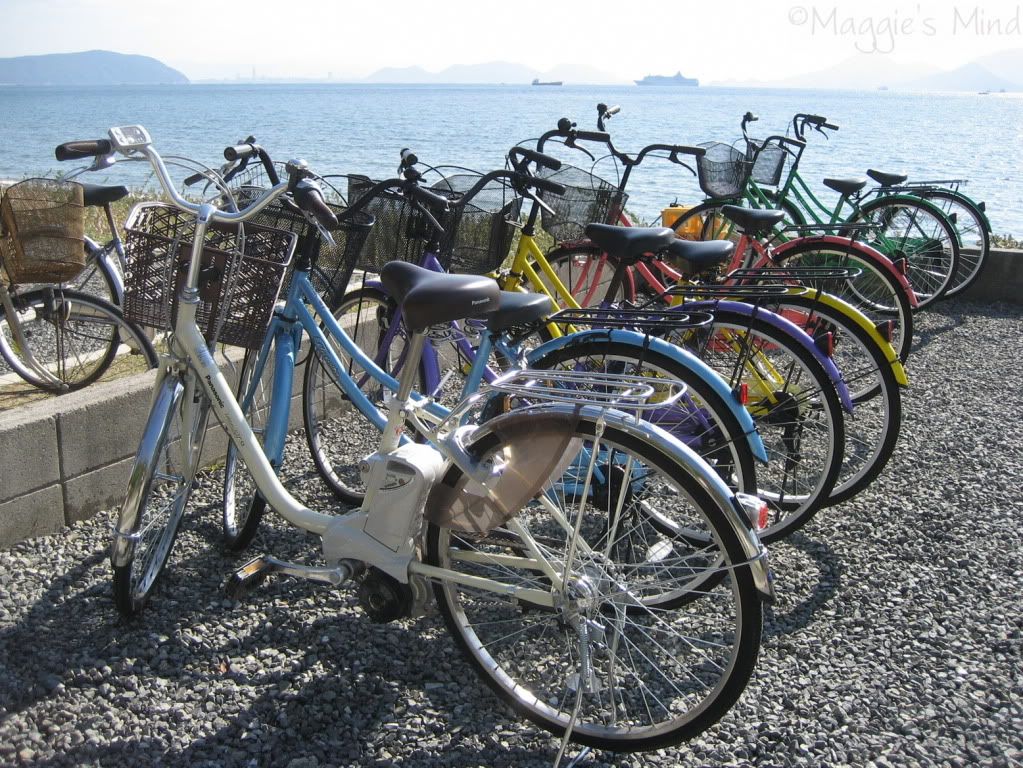 I Love Yu
This is a new onsen with a play on words. Yu (湯 or ゆ) means hot water/onsen/hot springs. The place has a very arty and old porn theme. Don't ask me. Since there was nobody in the bath when we got there (one step ahead of a bunch of high school girls on a school trip - again, good timing), I managed to finally sneak a shot inside an onsen that you can see in the bottom right shot. You shower first, then soak in bliss.

The Other Pumpkin

Bikes, Noodles, Curry and Ivy

The Fish (a re-post)

Reuse, Recycle, Colorfully
(if you can't tell, this is the "junk" that makes up the above fish)