studied hard, felt good
mid-test
wondered
. yay, suspense?
made "passed" look sweeter
I started with high personal goals way beyond just passing, and I did not meet them. However, I did pass and by a wide enough margin to feel good, especially after walking out wondering if I'd even passed the very test I'd walked into over-confident that it was almost a sure thing. Also, I learned a lot about a whole range of things (myself, Japanese, study habits, pursuing a goal, being over confident, having self-doubt, more) from the process. Surely this quote is true:
Shoot for the moon. Even if you miss it you will land among the stars. ~Les Brown
In July, I'm going after N2, the next level. Honestly, I'm not even positive I can pass even with the amount of studying I intend to do, but I can't let that stop me from studying my ass off while shooting for a great score, just in case.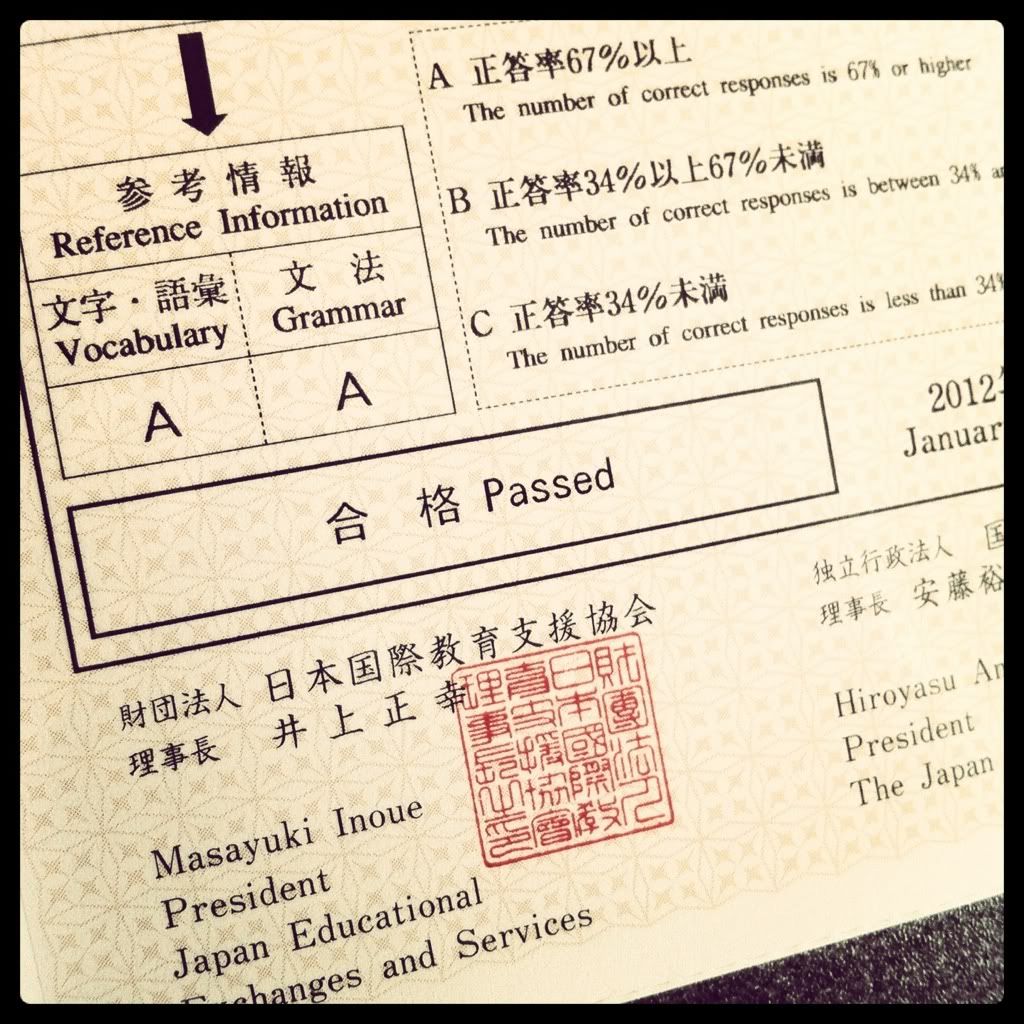 26/366 - 合格 (go-kaku). Passed!