Technically, I didn't take this picture today, but I did take it this week. Then it magically appeared on my computer. Easily, wirelessly and exactly how I'd hoped it would. Pretty much loving the whole Eye-Fi memory card way of getting pictures to my computer. Hopefully it will mean using my Big Girl camera more often now that it's been made that much easier.
41(1)/366 - Small New Toy
This one was taken earlier in the week, too. The whole sun and snow flurry thing felt fairly magic-like.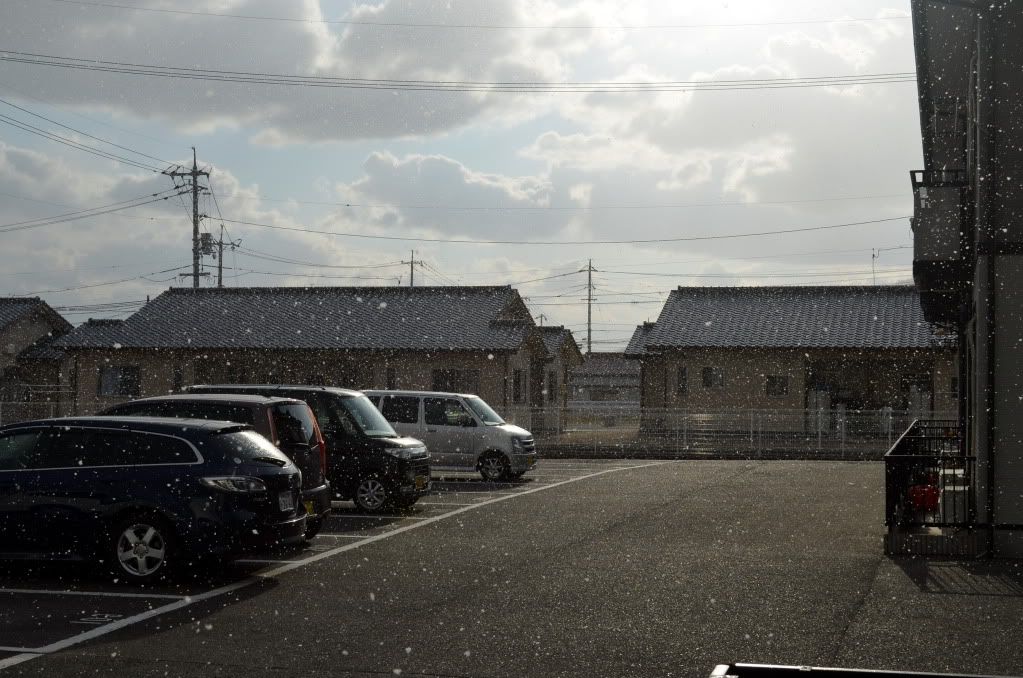 41(2)/366 - Sun. Snow.