Today was graduation day, and these students in particular were special to me because of how much they changed. To quote myself from
this post
last week:
I will always remember these particular graduating 3rd year classes. They taught me to never give up trying to teach even the more difficult students and to just get more creative and more patient and more focused on whatever successes until, just maybe, the magic happens and some of them come around and surprise you.
Lots of crying today all around, but in between the tears, it looked something like this (well, except that there were students, but to respect their privacy, I can't share those shots publicly - imagine lots of cute, uniformed students).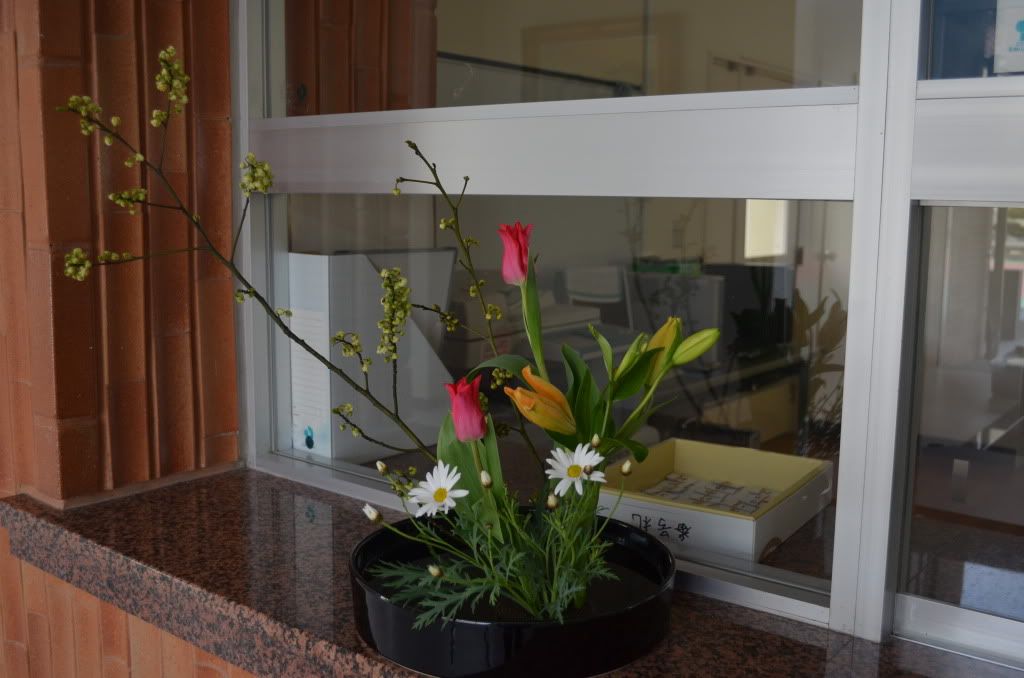 60(1)/366 - They Seem to Say "Happy Graduation," Don't They?
60(2)/366 - Company's Coming (and if it's Japan, they'll need indoor shoes)
(these were for folks like the mayor, head of the Board of Ed and other fancy pants people)
60(3)/366 - To the Gym
(Graduation is held on a school day, and the younger students attend, sing and even
give a thank you speech to their sempais that will make everyone cry.)
60(4)/366 - The Stage
(Students do not come up one by one for their diplomas, but speeches happen here, and the principal gives
the diplomas to the class rep, who gives them to the homeroom teachers for each class to distribute later.)
60(5)/366 - Homeroom 3D Forever
(This is the 3D homeroom teacher about to give out the diplomas.)
60(6)/366 - Graduation Bento
(Colorful, elaborate, delicious and reminds me of the way flowers have a way of saying something.)