"they mean spring comes soon,"
she translated from flower,
and i understood
One of the teachers caught me taking this picture on my iPhone on the way out of school on Friday afternoon. She explained the meaning that I'd already known and felt in my heart the first time I noticed these flowers earlier this week.
Ikebana
(Japanese flower arranging) can be so amazingly expressive. Every week or so, I'm realizing, a whole new arrangement appears in the entryway of my school, just like that, without me even having to seek it out. Yet, until looking for something to take a picture of every day for this project, I've been somewhat oblivious. Have there always been new beautiful flower arrangements appearing approximately weekly for the whole two and a half years I've been here?! Or is this a recent thing? Either way, from now on, if they are there, I'll be making a point to stop a moment to hear what they are saying.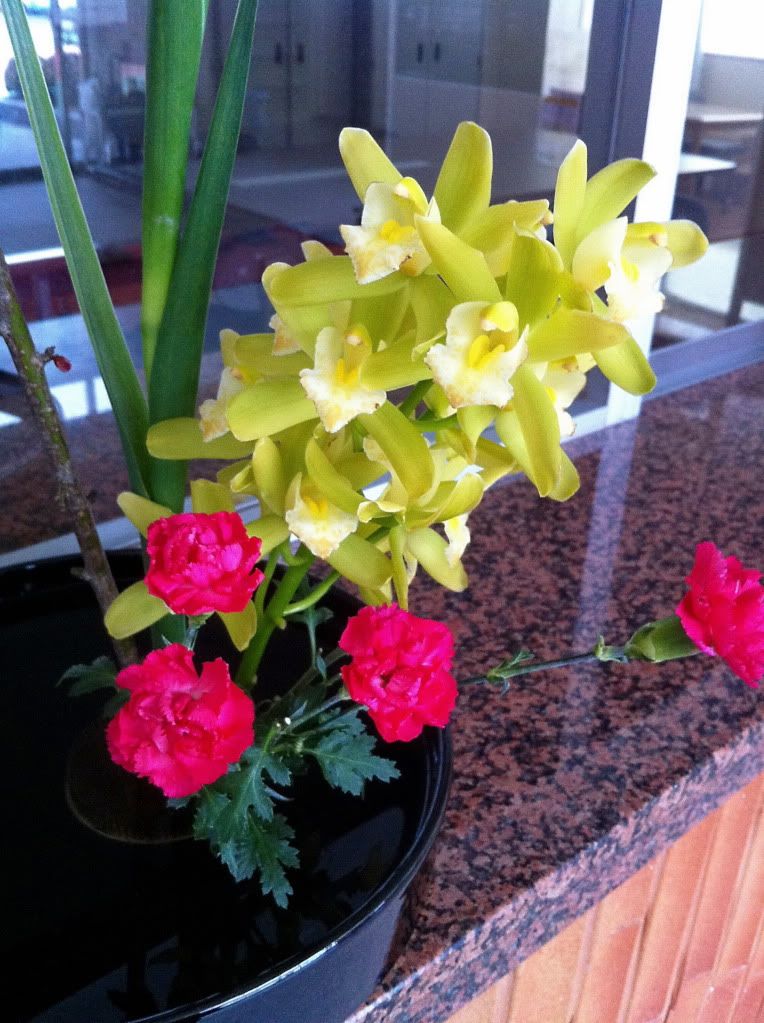 46/366 - They Mean Spring Comes Soon
(taken on my iPhone, then toyed with the colors
to make them as I remember them feeling)