It was a fun night out in the city for our little group out here in the
inaka
. There was a ridiculous amount of meat eating and some hardcore karaoke. And also a stop at a tea shop one of our group loves where I might have purchased some decaf black tea that is supposed to remind me of spring and definitely reminded me of cherry blossoms.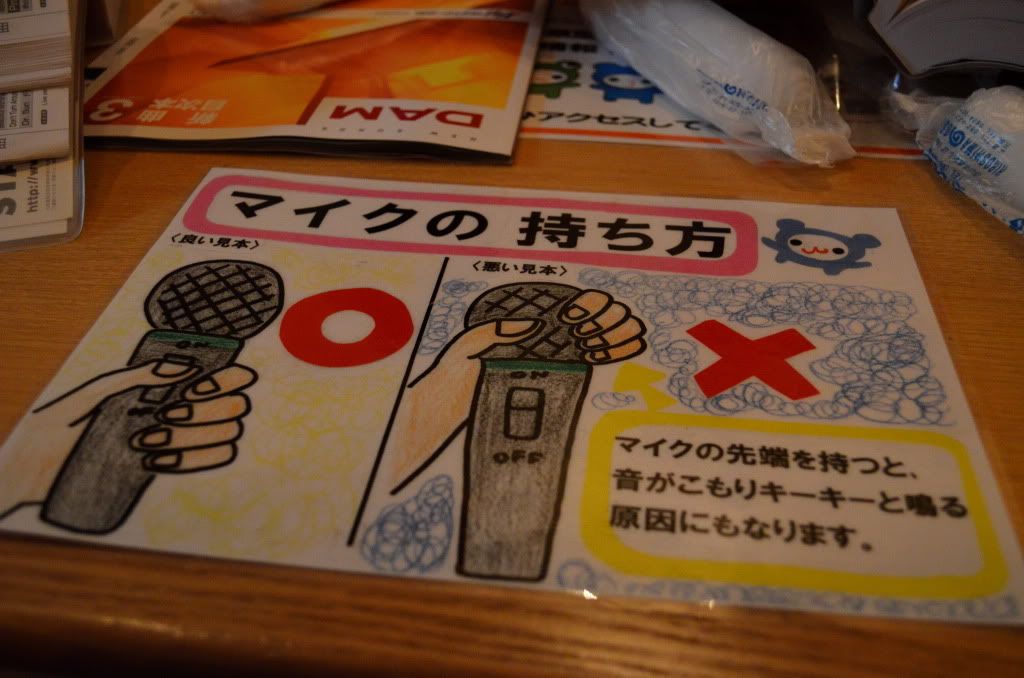 54/366 - How to Rock Properly
(taken on my D5100)
55/366 - Remind Me of Spring and Cherry Blossoms and Hope and Warm and Happy Times.
(taken on my D5100)
I'm posting two pictures today and numbering them separately as part of my 366 project. Tomorrow is March 11th, the 1st anniversary of the
devastating earthquake and tsunami
that claimed 19,000 lives and drastically changed the lives of many, many more. I can't imagine what I might find to photograph that would feel appropriate. Maybe I'm wrong about that. Either way, I'm planning to take the day to reflect. If you are interested in seeing a very recent (just aired on BBC about a week and a half ago) documentary mostly from the perspective of some amazing children who were affected,
I recommend this one
(also below). It's an hour long, but I found it worth watching. It is both heartbreaking and hopeful, and it includes the realities of people's lives even almost a year later, some living just outside of the exclusion zone, forced to abandon their homes even if it was one that hadn't been destroyed, and still close enough that radiation is still very much still a daily topic. It's hard to believe it has been a year.